California's Napa region has been known to cast a spell on visitors, who often find themselves compelled to leave their lives behind and remain in the lush countryside. The curious effect is likely to be especially noticeable for guests staying at the recently opened Stanly Ranch, Auberge Resorts Collection, a working ranch and winery at the head of the Napa and Sonoma valleys.
The picturesque retreat, home to 135 rooms and cottages scattered across the 712-acre ranch, is a gateway to myriad experiences covering wellness, outdoor activities, culinary encounters and, of course, wine tasting, with a network of hiking and cycling trails that feed into the wider Napa trail network.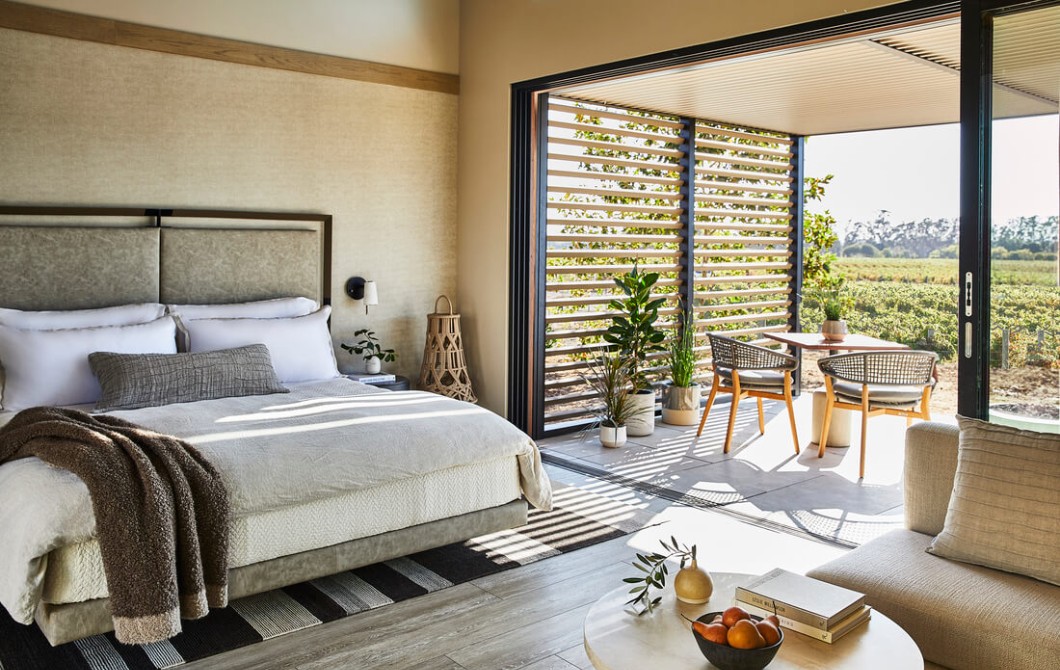 Set on a hilltop with mesmerising views over the ranch, the Halehouse wellness centre offers bespoke programmes incorporating sleep, nourishment, hydration, movement and targeted treatments to balance body, mind and spirit, as well as advanced treatments at The Springhouse Circuit, which is home to bio-hacking technologies including a hyperbaric oxygen chamber.
Dining and culinary experiences are a fundamental part of the proposition at Stanly Ranch, where executive chef Garrison Price oversees a collection of restaurants anchored by Bear, where sustainably sourced seasonal cuisine promises to wow. Multi-course wine-pairing dinners celebrate individual ingredients - many of them grown on the ranch - as a basis for the constantly changing menu.
The good news is that Stanly Ranch is also home to a collection of 70 Vineyard Homes and 40 two-bedroom Villas available to purchase, designed by California residential design expert Bob White of Forest Studio.