Little fashionistas heading to Louvre Abu Dhabi can experience the museum in a whole new light this summer, thanks to an interactive digital exhibition allowing them to explore the clothing portrayed in artworks from the museum's permanent galleries. 'A Costume Adventure' is the latest addition to the Louvre's Children's Museum, combining multimedia technology and active encounters to create an experience that can be shared by parents and kids alike.
Kids will create their own unique avatar that will embark on a digital journey through interactive multimedia displays in multiple stages, each presenting a challenge for children aged 4-10 to complete. With a wristband that records the points collected, children face a series of encounters with prominent figures represented in the artwork. Each stage presents visitors with a special mission to retrieve an item of clothing or accessory through various challenges.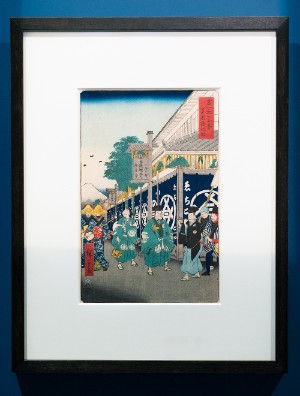 The Costume Adventure will run until May 31, 2020; entrance to the Children's Museum is free with the Louvre Abu Dhabi admission ticket, which costs AED 63 ($17) for adults and kids over 13.