The whimsical worlds created by director Wes Anderson are often populated by characters travelling by train: Mr Gustav and Zero voyaging through Eastern Europe in The Grand Budapest Hotel and Francis, Peter and Jack rattling across India in The Darjeeling Limited, to name a few. Who better then to reimagine one of the 11 historic carriages of Belmond's BritishPullman train than this master of the silver screen?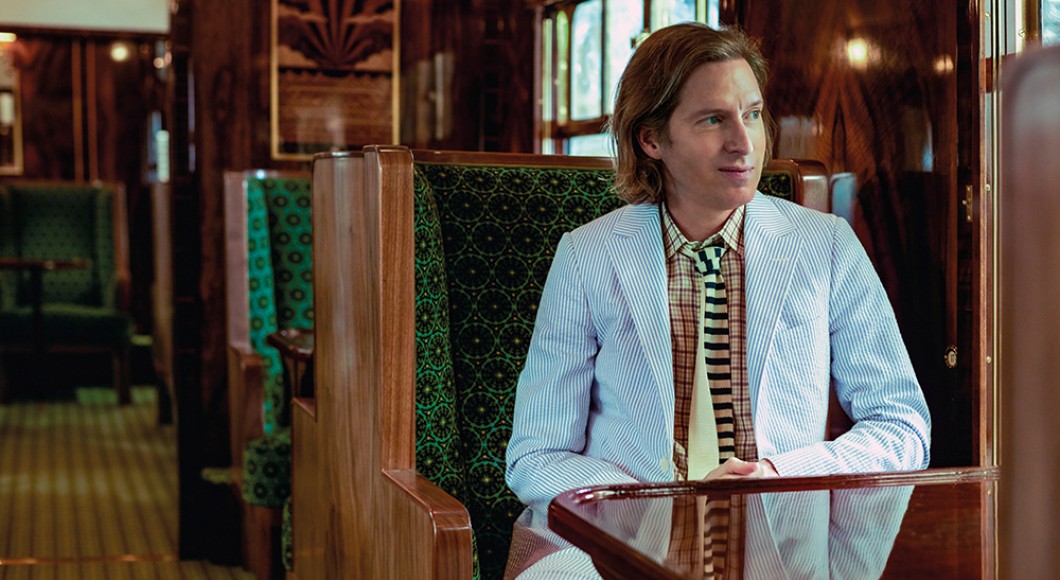 Tasked with transforming the 1950s Cygnus carriage in his own inimitable style, Wes Anderson has created a warm and welcoming world for Belmond guests that evokes the inside of an Art Deco jewellery box: a feast of emerald and moss green upholstery in geometric patterns; rich wooden wall panels embellished with exquisite marquetry; and pastel-pink and jade green ceilings lined with silver leaf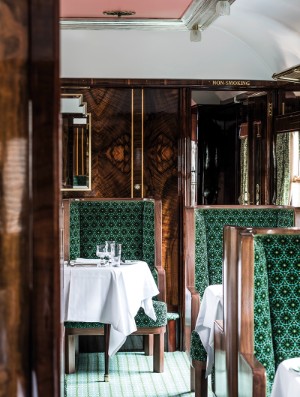 Imagery of swans, the symbolic personification of Cygnus, the Greek god of balance, appear throughout, alongside waves, clouds and sunbeams and guests travelling in one of two private coupés will note that the free-flowing bubbles are chilled in a swan-shaped cooler. Coupé passengers will also enjoy an exclusive menu created by British Pullman's head chef and served on exclusive crockery selected by Wes Anderson, as well as private boarding and a giftbox and hand-tied bouquet.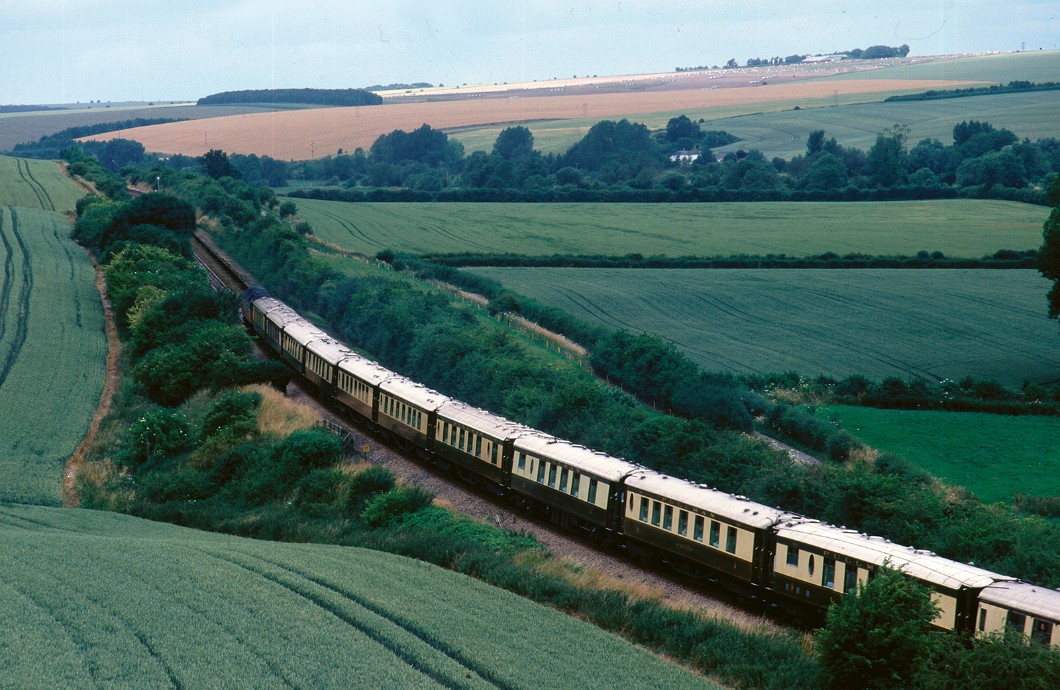 "I love trains! I have often had the chance to invent train compartments and carriages in my movies, so I was immediately pleased to say 'yes' to this real life opportunity, and very eager to make something new while also participating in the process of preservation which accompanies all the classic Belmond train projects," said Anderson. "They are keeping something special alive; igniting this endangered species of travel into a new golden era."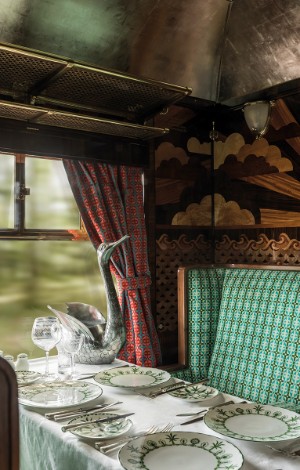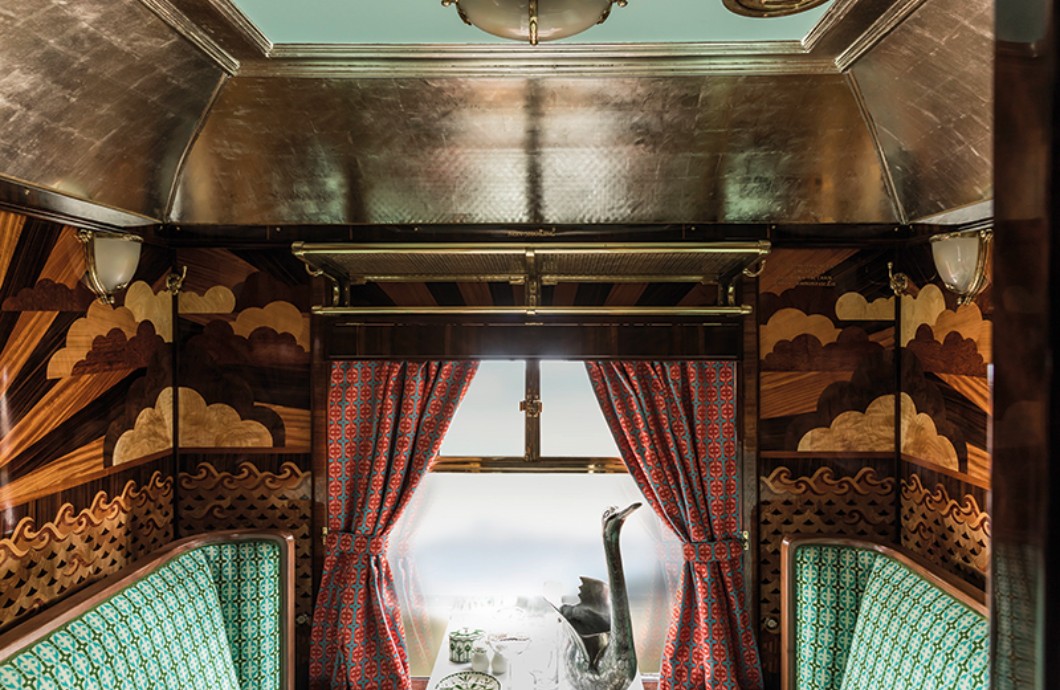 British Pullman, A Luxury Train, England travels from London Victoria on a variety of daytrips around the British countryside throughout the year, serving a menu of classic British cuisine in an atmosphere evocative of the golden age of travel. Pullman Dining by Wes Anderson journeys start from US $550, while journeys in the private coupé for up to four guests start from $2,470.