Some magazines have an annual body issue, but I happen to have my own perpetual "body issue" as a result of late-night carbs. Between a desk job, penchant for fried food, computer screen addiction and mild cheese fetish, it can be a little challenging to stay in shape, and even harder while travelling. Even after arriving to Bangkok International fuelled up on a hearty, calorie-infused flydubai Business Class meal, I had a fairly simple and straightforward agenda – to indulge in the healthier side of the chaotic city. Thailand, well known for its revelry and round-the-clock frenetic pace, has a storied tradition of Muay Thai kickboxing and a mandatory national service, so it's fair to say there is an abundance of lean, mean physical specimens, and a distinct shortage of "bigger boned" residents. So the challenge was set. I intended to prove to myself that a city escape could edify my body, rather than pickle my liver.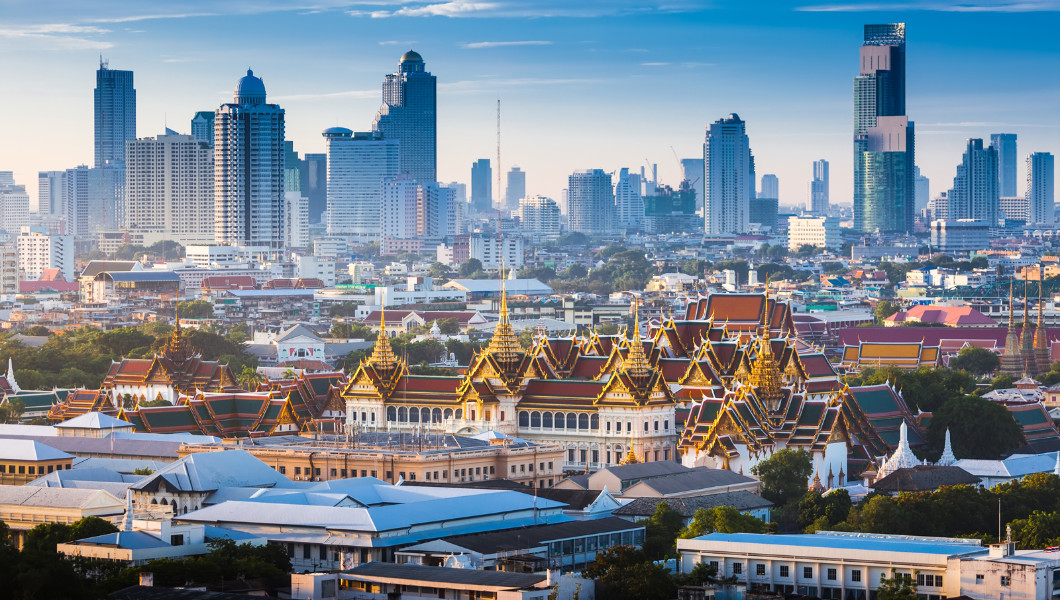 1. THE FRENCH FANCY: SOFITEL BANGKOK SUKHUMVIT
My destination was a sprightly section of Sukhumvit, a perma-traffic-jammed highway flowing east-west between the Chao Phraya River and well into Cambodia. The "Soi 11-13" neighbourhood is crammed with the usual bevy of street food vendors, masseurs and 7-Eleven corner shops, but with a very convenient juxtaposition. Between the swathe of high-end retail destinations is my chosen five-star home, the Sofitel Bangkok Sukhumvit, and within walking distance are a range of martial arts gyms, yoga studios, "float labs", and even a Japanese Onsu bathhouse. It's just a matter of scribbling down a schedule on my iPhone and, with yoga mat and boxing gloves at the ready, I'm soon encountering Bangkok's other carnal temples.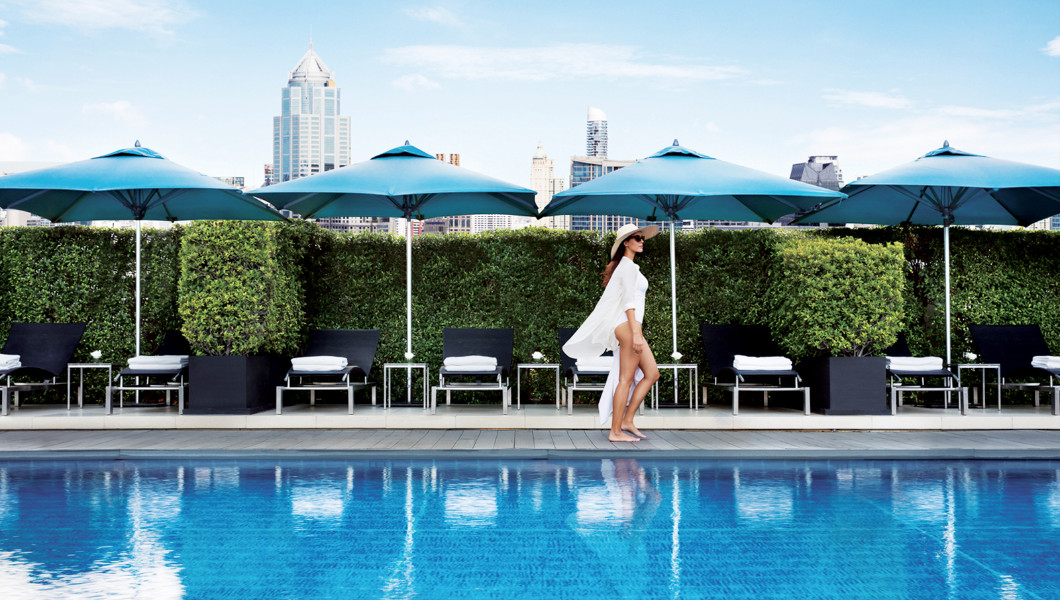 A previous visit to Thailand had culminated in a weeklong mixed martial arts training camp in Phuket, where my choice of affordable accommodation had been a concrete cabin, with all the essential modern luxuries; A/C and WiFi that worked almost all of the time. My club level room at the Sofitel is rather more decadent, and the soon discovered sugary abominations in the Club Millésime lounge are enough to leave me fleeing to the hotel gym, stepping backwards with my index fingers forming a crucifix. The hotel's gym is pristine, with a full complement of Technogym gear, crisp towels and lemon and cucumber-infused ice water at the ready – heavenly nectar after an arduous five-minute tussle with the cross-trainer. It's enough to get me red-faced and ready for a drink.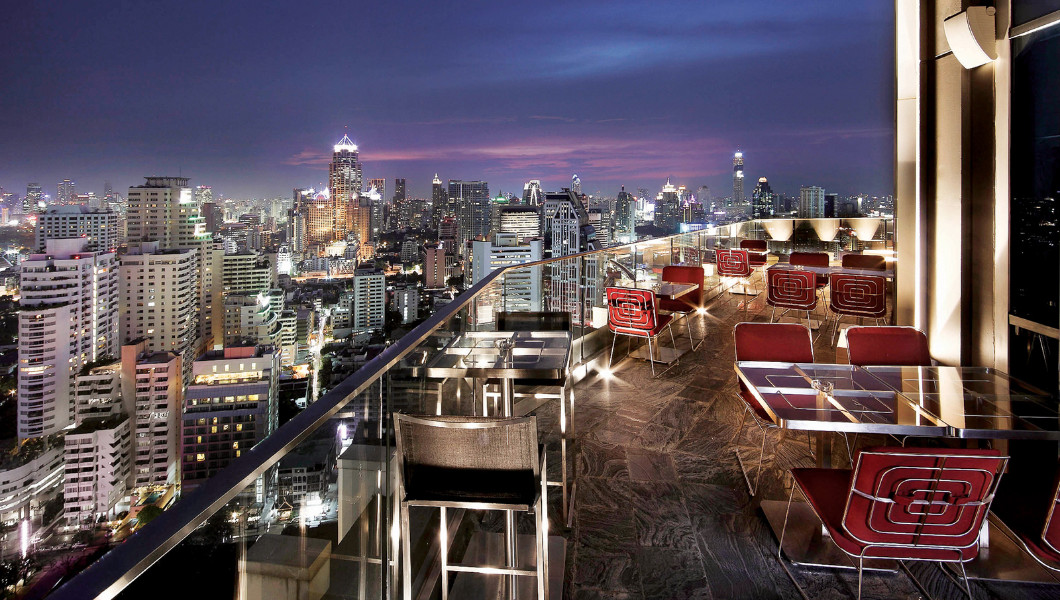 2. WELCOME TO THE SHOW: FULL METAL DOJO MMA

The road to type 2 diabetes is paved with unused gym memberships, and besides my regular visits to the pool, my gym session was to be my only brief encounter with the hotel's fitness facilities. As the sun sets on day one, it's time for a not-so well earned cocktail at the spectacular L'Appart bar, where the 32nd-floor balcony gives a sweeping view of this particular corner of the metropolis. Inside, a hip book-decorated DJ station supplies some lounge beats, which is a neat contrast to the three-piece swing revue simultaneously adding some verve to the downstairs lobby.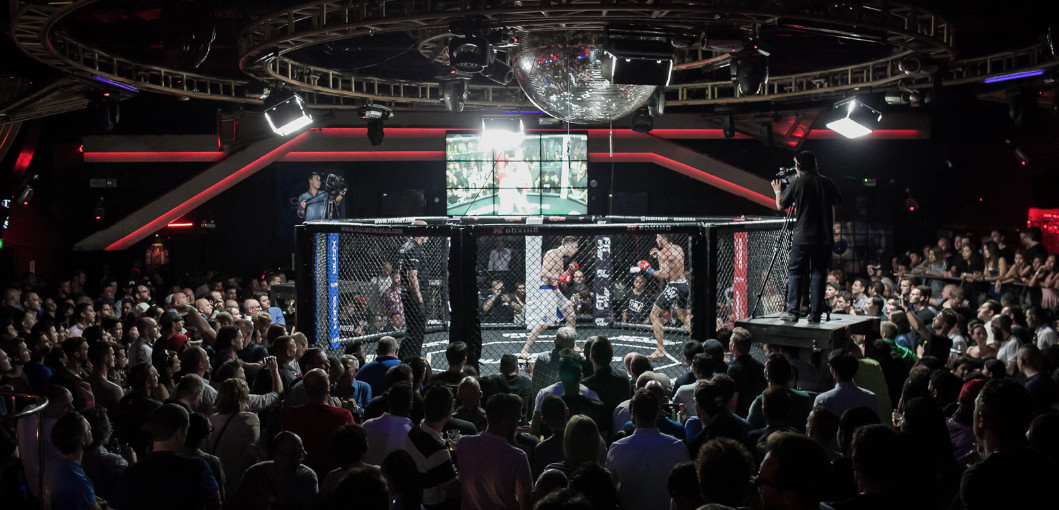 My next step is to seek out some fitspiration. Long a fan of MMA (mixed martial arts) and the UFC (Ultimate Fighting Championship), I relish the opportunity to see fights up close, albeit safe, sanctioned professionals at work, and it just so happens there's a regional MMA event taking place just metres away, across the street at the curiously monikered "Insanity" nightclub. The roster of 10 professional bouts is organised by the Bangkok-based Full Metal Dojo promotion, and emceed by what appears to be the lovechild of Zach Galifianakis and Grizzly Adams, who charges up a room full of fight fans surrounding a mesh "cage" ring, plied with outrageously affordable Singha lager. Nevertheless, after witnessing a series of knockouts, submissions and a few fights left to the judges' scorecards, I am inspired to get fighting fit.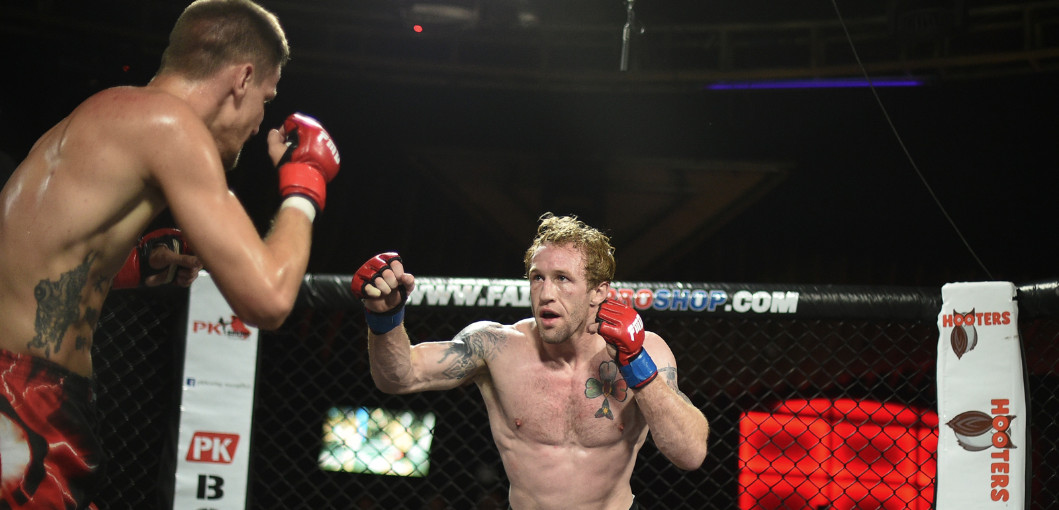 3. HEALTH – AT A STRETCH: YOGA ELEMENTS

It may have been the allure of the plush Sofitel bed, or a fuzzy head after an unplanned detour to the infamous Soi Cowboy strip of bars en route back to the hotel, but the morning after turns out to be a calamity resolved at Yoga Elements (+66 2 255 9552) a studio, literally just next door, incidentally seven floors above the local 7-Eleven. I've always found it tricky to feel Zen while quivering my way into a backward bend, but the added experience of the honking traffic below definitely makes for a more dynamic experience. Windows ajar and lying prostrate in Shavasana, it feels more of a novelty than a distraction to be listening to the sounds of the city than to be in an Enya-induced state of bliss. But when you consider the typical bustle and lack of personal space in many cities across India, the home of yoga, it seems all the more apposite to be zenning it up in such frenzied surrounds. The pristine studio is certainly geared up for travellers, with seven-day mini memberships and various other packages to suit the city's transient population.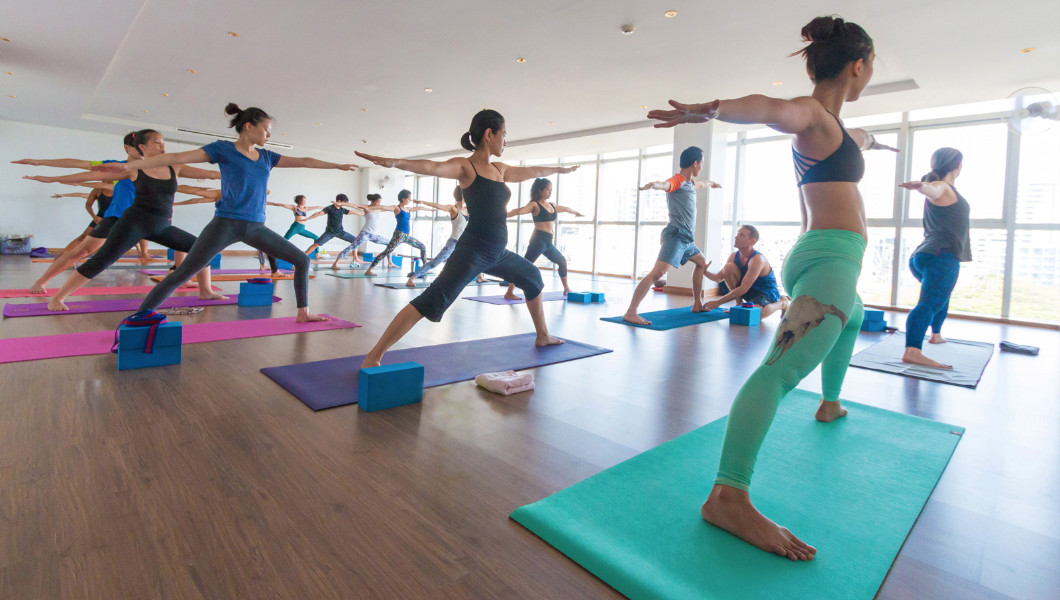 4. TIME TO FLY: AERIAL YOGA AT FIT2FLY

Buoyed by a yoga-induced endorphin boost, I decided to take things to the next level, hastily organising a silk aerial yoga session at Fit2Fly Studio (+66 89 692 9246). It was only after I crawled through 45 minutes of traffic that I get a sense of how monstrously large Bangkok is – technically a bona fide "megacity" with a population of 14.5 million, when you include the entire metro area. Safe under the tutelage of gym owner and former Dubai resident, Wisa, by the time I had woken up my core and managed to ungraciously dangle above a suspiciously thin crash mat, it was all very much worthwhile.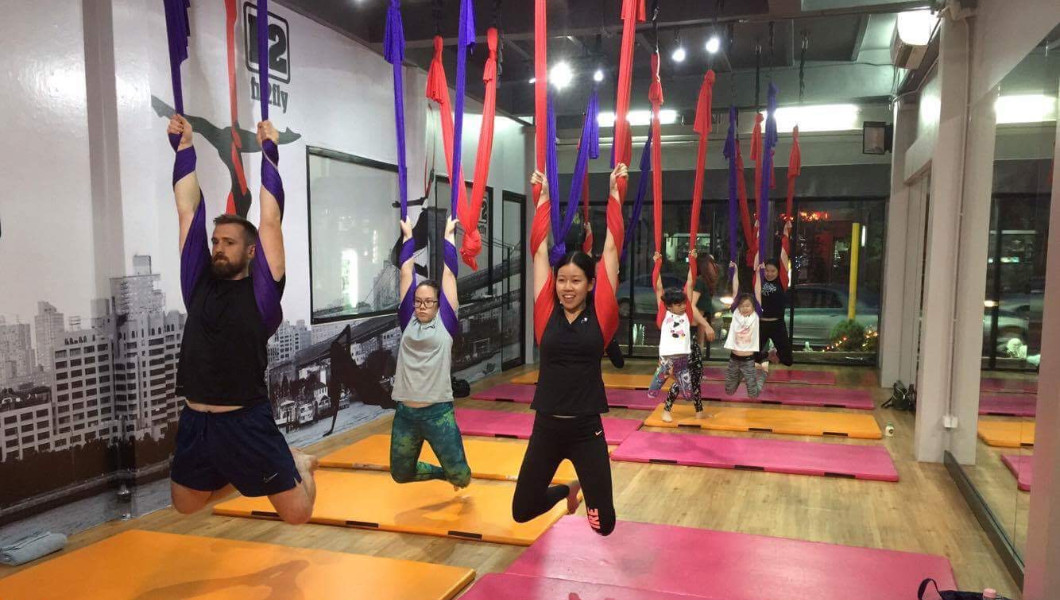 Getting off the tourist trail was refreshing enough, but there was something more entertaining about following instructions in Thai, while outweighing my fellow classmates my a minimum of, approximately, double. Since moving back from Dubai to her native Bangkok, Wisa Mahasavat has set up three branches of the gym – predominantly focussed on local neighbourhood residents – with mixed training options, from regular and aerial yoga options, Zumba, boxing, kickboxing and other TRX-esque conditioning classes. It's possible I absorbed a potent quantity of oestrogen during the class, so a silent decision was made to make sure I completed my tour with some sort of masculine energy intact.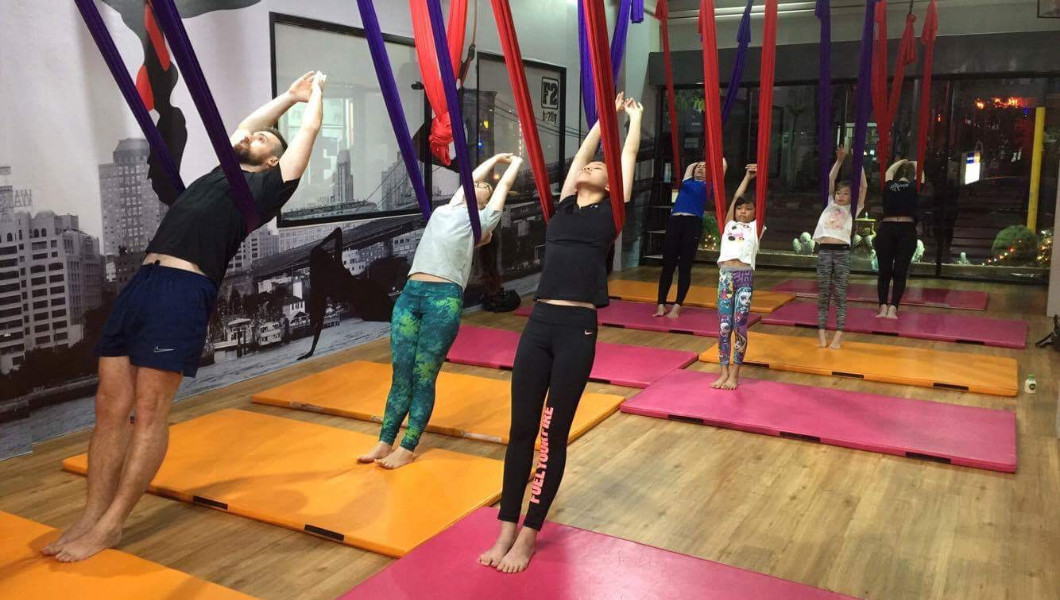 5. BACK TO THE LAB: BJJ AT BANGKOK FIGHT LAB

When it comes to unearthing Bangkok's foremost mixed martial arts gym, the decision is easy. The winner of Full Metal Dojo's headline bout was Tommy Hayden, a pro fighter and MMA instructor at The Fight Lab (+66 2 262 0254), which just so happens to be a 15-minute BTS-ride from my Club Millesime luxury room. My discipline of choice that day is Brazilian jiu-jitsu (BJJ); a grappling sport born from a hybrid of Japanese judo elements and some revolutionary Latin American adjustments – it all makes sense when you consider that Brazil has by far the largest Japanese diaspora in the world. Having dabbled in BJJ for a few months, which I've simplified to friends and acquaintances as "wrestling in pyjamas", I still feel legitimately anxious as I approach the warehouse facility, emblazoned with graffiti and storey-high cagefighting murals, but I'm relieved to be welcomed by a smiling staff. The first session is free, and also includes rental of the "gi" – the aforementioned pyjamas – essentially the same cotton-ish suit used by judo players.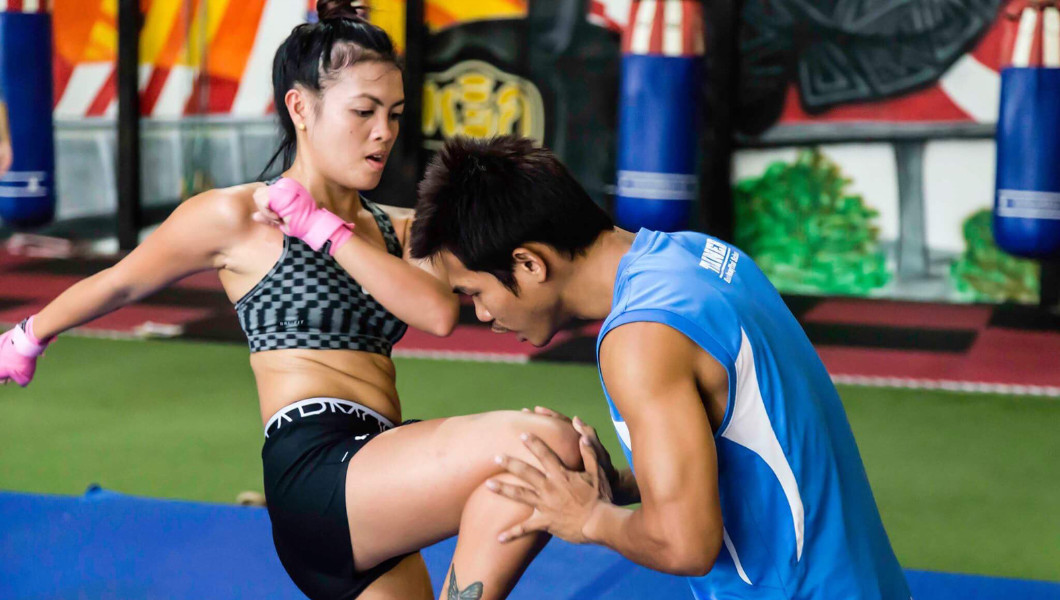 The Fight Lab is a legitimate training ground for pro martial artists, with a full complement of boxing rings, MMA "cages" and all the floor space and gear for CrossFit-esque strength and conditioning rituals. The open-sided training centre allows for a slight breeze onto the mats, but a 10-minute warm up of light stretching and abdominal anguish is enough to break an early sweat. As per most jiu-jitsu classes, time is spent drilling a certain technique, which is usually either a takedown, wrestling move, submission, or submission escape. It's an interesting phenomenon, spending an hour learning how to efficiently strangle or maim a fellow human, yet ending the class with hugs, handshakes and sincere "thank you" bows. But there's something quite humbling about learning how to (temporarily) cut off the blood flow from your opponent's carotid arteries, although there is the trifling matter of them trying to do the same to you.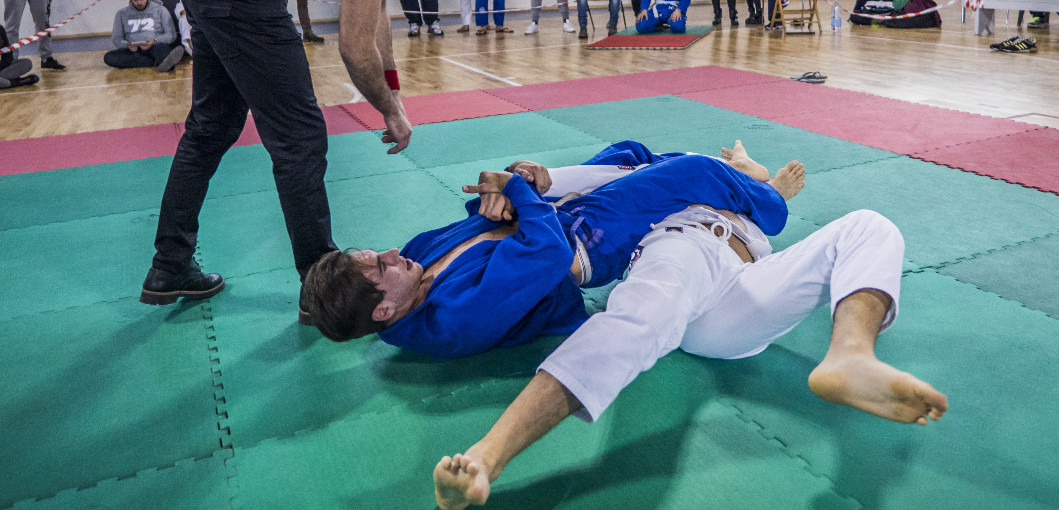 6. A SIAMESE DREAM TEAM: MUAY THAI AT THE SIAM HOTEL

Leaving my Muay Thai experience till last is no mistake. The home for the latter part of the trip is The Siam Hotel, a truly stunning "urban luxury resort" perched on the Chao Phraya and temptingly close to the (in)famous Khao San, replete with street hawkers and dazzling nightlife options. It's a phenomenal hotel that borders somewhere between a colonial museum with Art Deco accents and a cosy boutique with all the mod cons, the muted colour scheme pits black, white, cream, grey and neutrals against natural wood textures leather and stone elements, all contrasting the lush vegetation in the hotel's grounds, courtesy of acclaimed architect and interior/landscape designer Bill Bensley. The crown jewels of the hotel, however, are its spa and fitness facilities. Despite missing out on the lavish hammam – being revamped at the time of my visit – and not planning ahead for the traditional Sak Yan pin prick tattoo studio (because impromptu ink is never a good look), I am in awe of the elite-level boxing facility – simultaneously ultra-modern, but a veritable museum of Thai fighting history.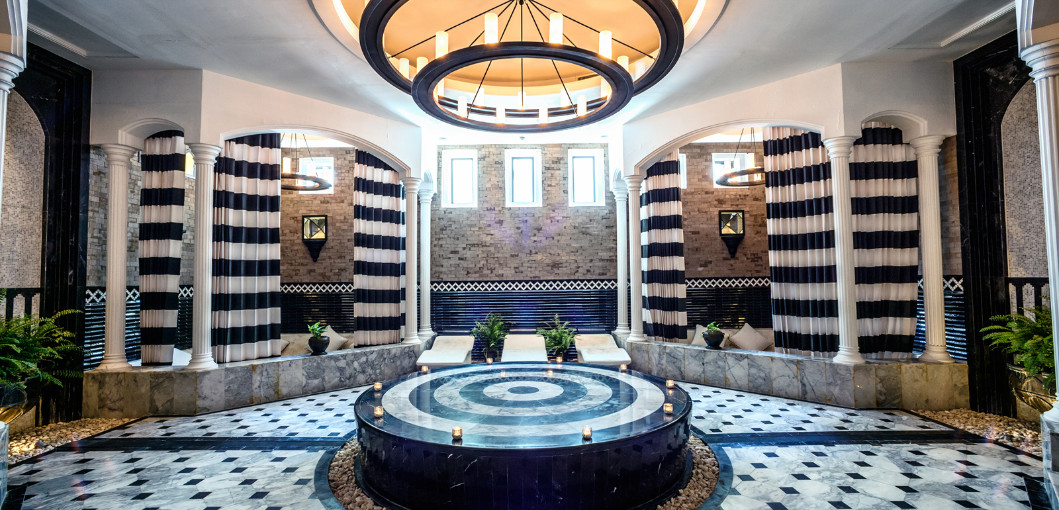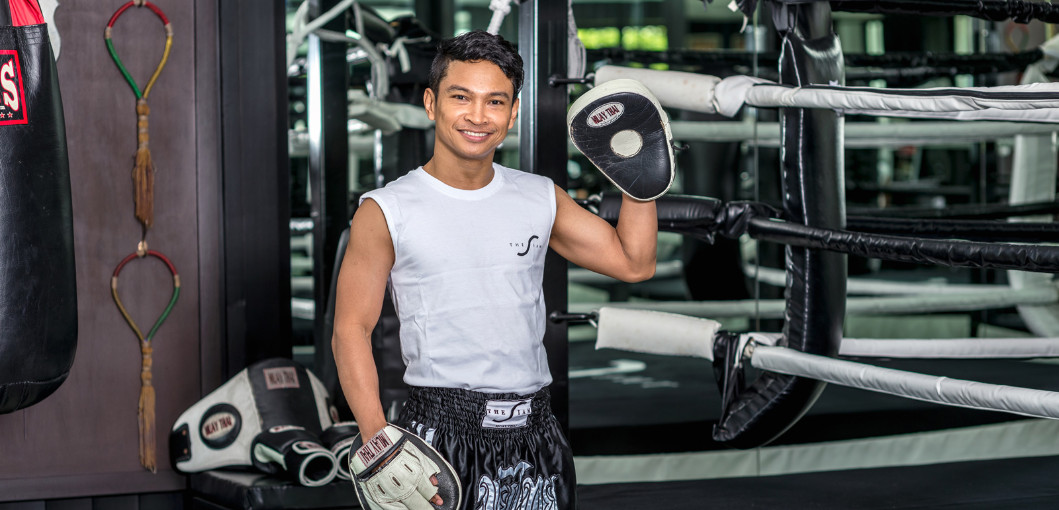 It seems wrong to refer to the "Art of Eight Limbs" as a religion in Thailand, considering the country's devout heritage of Buddhism, but kickboxing certainly transcends a mere sporting pursuit. If it is a holy pastime, however, then I am about to encounter a high priest. I'd gymmed, stretched and wrestled, but it is now time to wrap my hands and put my doughy torso in the hands of Kru Yim; retired Muay Thai champ, coach of the Olympic boxing team and personal trainer of "Her Royal Highness", daughter of the king. That's quite a CV for someone willing to spend an hour with a noob such as myself. Picture Bruce Lee trying to coach Bambi, on ice. Not large in stature, but a giant in terms of his strength, skill and patience, Kru Yim may not cut the largest figure in a dark alley but it feels as though he's carved from wood – a remarkable testament to how Thai boxing can transform the human body. Sadly for me, I am more hewn from marshmallow than oak, but I leave feeling inspired to continue training and, while my calorie burn was likely offset by liberal portions of pad thai, I had achieved what I set out to prove – that Bangkok can be as good for the body as it is the senses.