St. Moritz may have its champagne climate and Courchevel the oligarch-and-supermodel glitterati, but in Lech Zürs am Arlberg in western Austria, there's an air of understated exclusivity. The charming ski resort may draw some terrifyingly chic holidaymakers, but the fur-flaunting socialites and Jägerbomb-serving après-ski bars found in neighbouring St. Anton, for example, are almost non-existent. There isn't even a single chain hotel. Rather, it's home to one of the world's most exclusive Alpine masterpieces – a superchalet known simply as Chalet N.
Owned by Austrian billionaire René Benko, the chalet is classified as six-star. But what does six stars, as they are so delicately emblazoned on the chalet's logo, equate to? The answer is, quite simply: anything. From whiskers on kittens to warm woollen mittens, those parting with 270,000 Euros (US$295,150) for a seven-night stay will be indulged with a winter-wonderland experience that reaches another stratosphere of luxury.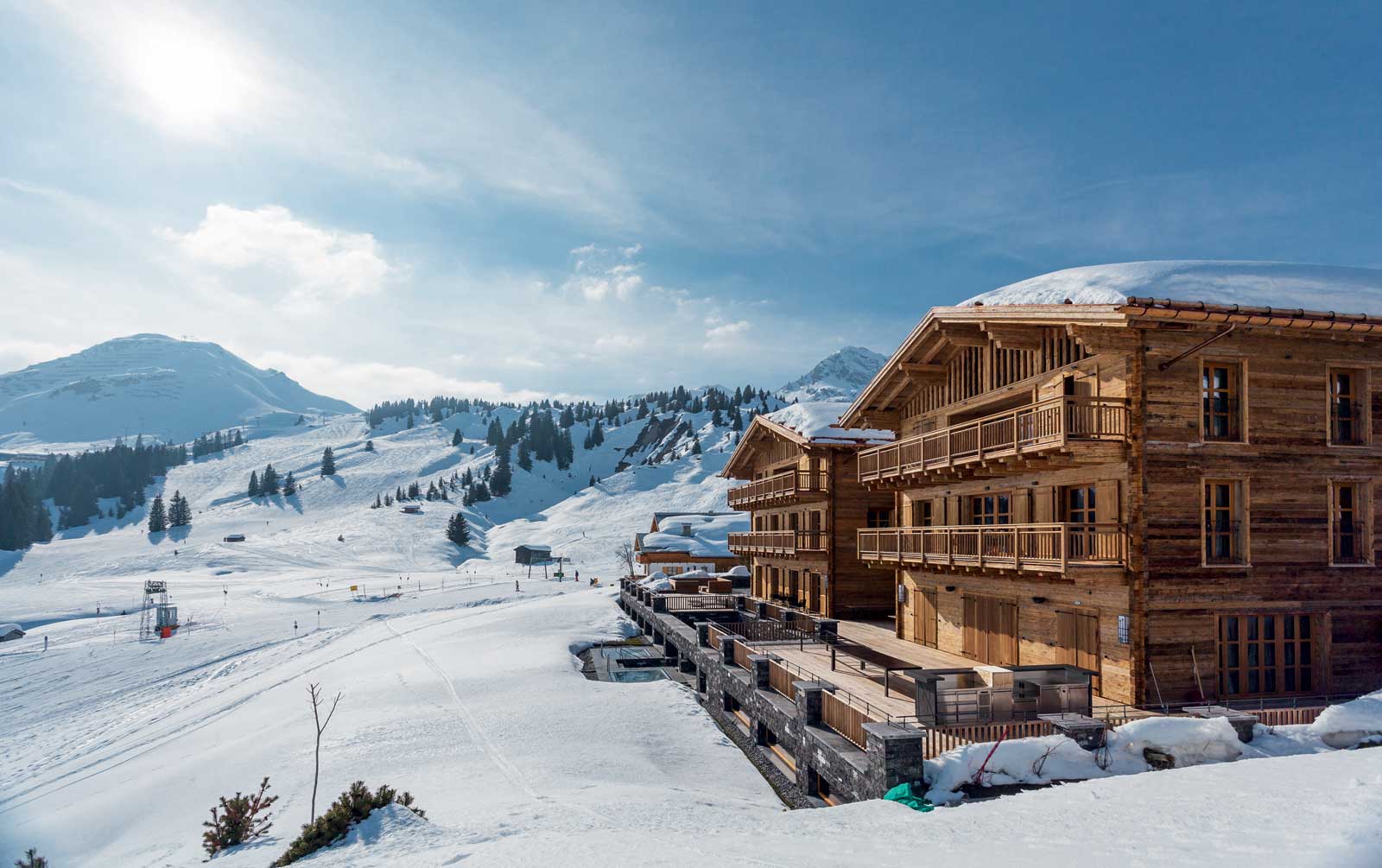 Shortly after arriving from Zurich (a swift two-and-a-half hour transfer), I'm greeted by the gleaming smile and chiselled good looks of the chalet's manager, Georg Gruber; the former male model wearing a traditional Austrian jacket that makes him look like a devastatingly handsome, adult version of a Hummel figurine. With his effortlessly hospitable nature, Gruber ensures guests are well looked after by the chalet's 35-strong team of staff, whether they desire a gin and tonic mixed from one of the bar's 13 gins, or suddenly require one of the chalet's Land Rovers to whisk them to Lech's heliport (a seven-minute drive away, in case you were wondering). I barely raise an eyebrow when I learn past guests have included Tina Turner and Rihanna, though I don't manage to find out any recent high-profile visitors, the discreet staff keeping professionally schtum.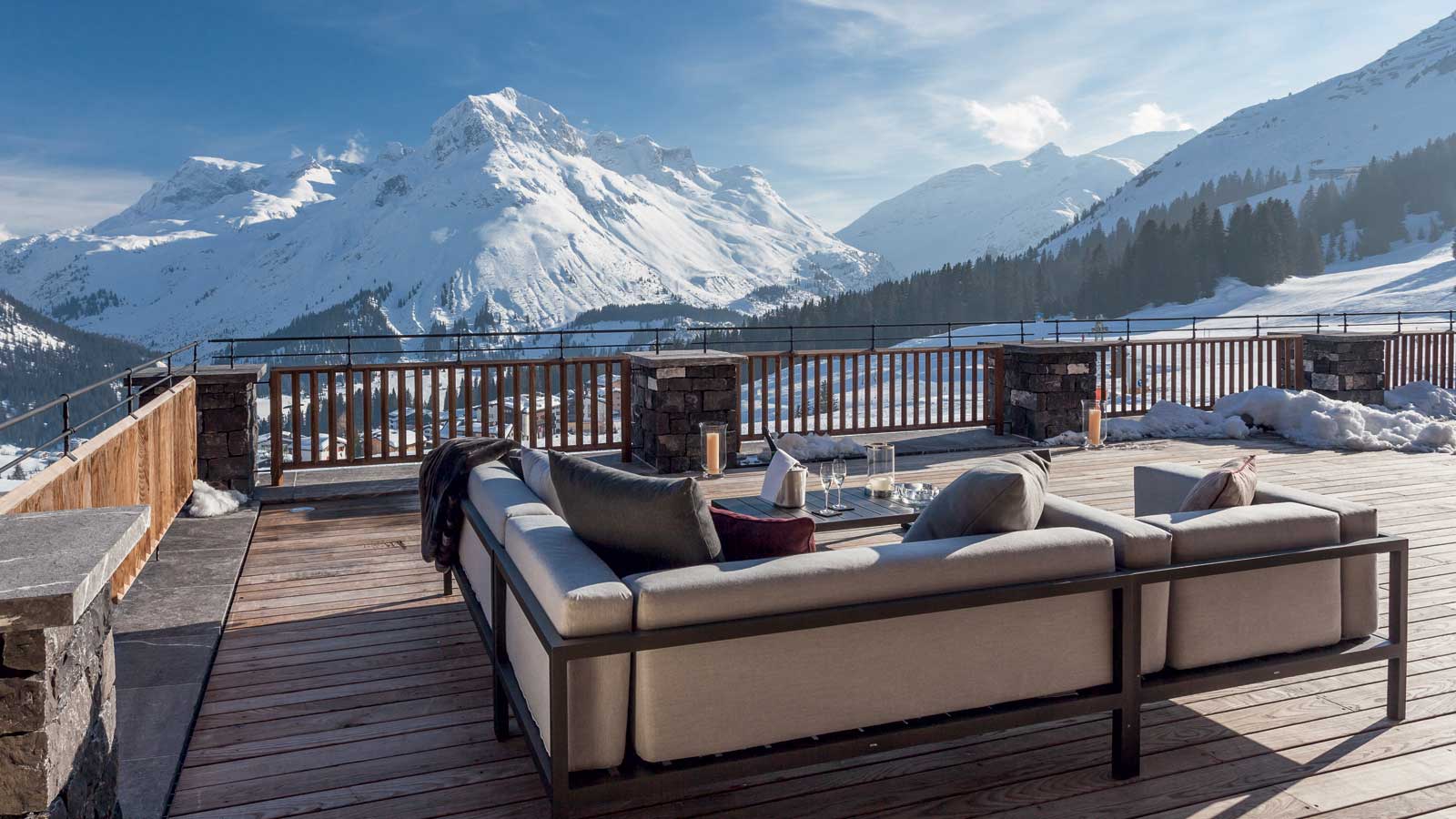 Massif views
Set at 1,660 metres in Oberlech, the chalet overlooks the dazzling panorama of the Arlberg massif, and the ski-in-ski-out claim is no exaggeration. To hit the slopes, it's as simple as taking the elevator downstairs to be suited and booted in the ski room – where each guest has their own locker with heated racks – before taking another elevator directly up to ground level and (hey presto!) you're on the piste. No languishing in interminably long shuttles or lift queues.
The chalet's 10 sumptuous suites and main areas – masterminded by the finely tuned eye of interior-designer Sebastian Zenker – are hyper-luxurious, with bulletproof windows, solid-stone fireplaces, fur-laden beds and chic photography adorning the reclaimed oak-panelled walls. My corner suite has views spanning the peaks down to the utterly charming village of Lech, with its bubbling river, low-rise timbered chalets and quaint boutique hotels.
Though the interiors are decadent, Zenker has managed, rather skilfully, to create a pampered Alpine palace that melds decadence with a sense of homeliness that makes it seem perfectly acceptable to pad down to breakfast in your socks. The unabashed Alpine luxury however, means guests scarcely have to lift a finger – even when going to the bathroom, where alongside an egg-shaped tub and endless Buglari amenities, there's a high-tech Japanese toilet with a heated seat, a sensor-based lid that opens and closes automatically, and an array of functions that will leave your undercarriage unable (and unwilling) to deal with a standard toilet again.
The cradle of Alpine skiing
Despite the indoor pleasures (oh the many, many pleasures) of Chalet N, getting outside to ski the magnificent Lech Zürs am Arlberg slopes is the main drawcard. On a sunny day, gazing at the snow-covered Kriegerhorn, Rüfikopf and Omeshorn peaks glistening against the endless blue skies, it's easy to see why so many Austrians refuse to ski anywhere else in Europe. The Arlberg region, known as the "Cradle of Alpine skiing", is where Hannes Schneider, the father of skiing, pioneered modern techniques almost a hundred years ago, and the skiing – guaranteed to be sublime throughout the season – lives up to the history. With 350 kilometres of well-groomed pistes and 200 kilometres of high-Alpine, deep-powder snow runs, there are downhill thrills for skiers and boarders of all levels from the wobbly novice right through to the intrepid expert, while the network of 97 lifts and cable cars is exceptionally well-maintained and includes six-seater chair lifts with heated seats and wind canopies.
All the necessary lift passes are arranged by Chalet N and those without ski gear are whisked off to Strolz in Lech (+43 5583 2361; www.strolz.at), though a simple boot and ski fitting may end with a credit-card binge of insurmountable scale. The Strolz family began by making leather boots for skiers, and today, the legacy continues with what is unequivocally the world's most fashionable Alpine emporium, selling everything from Fendi goggles and Ralph Lauren sweaters to custom-made skis.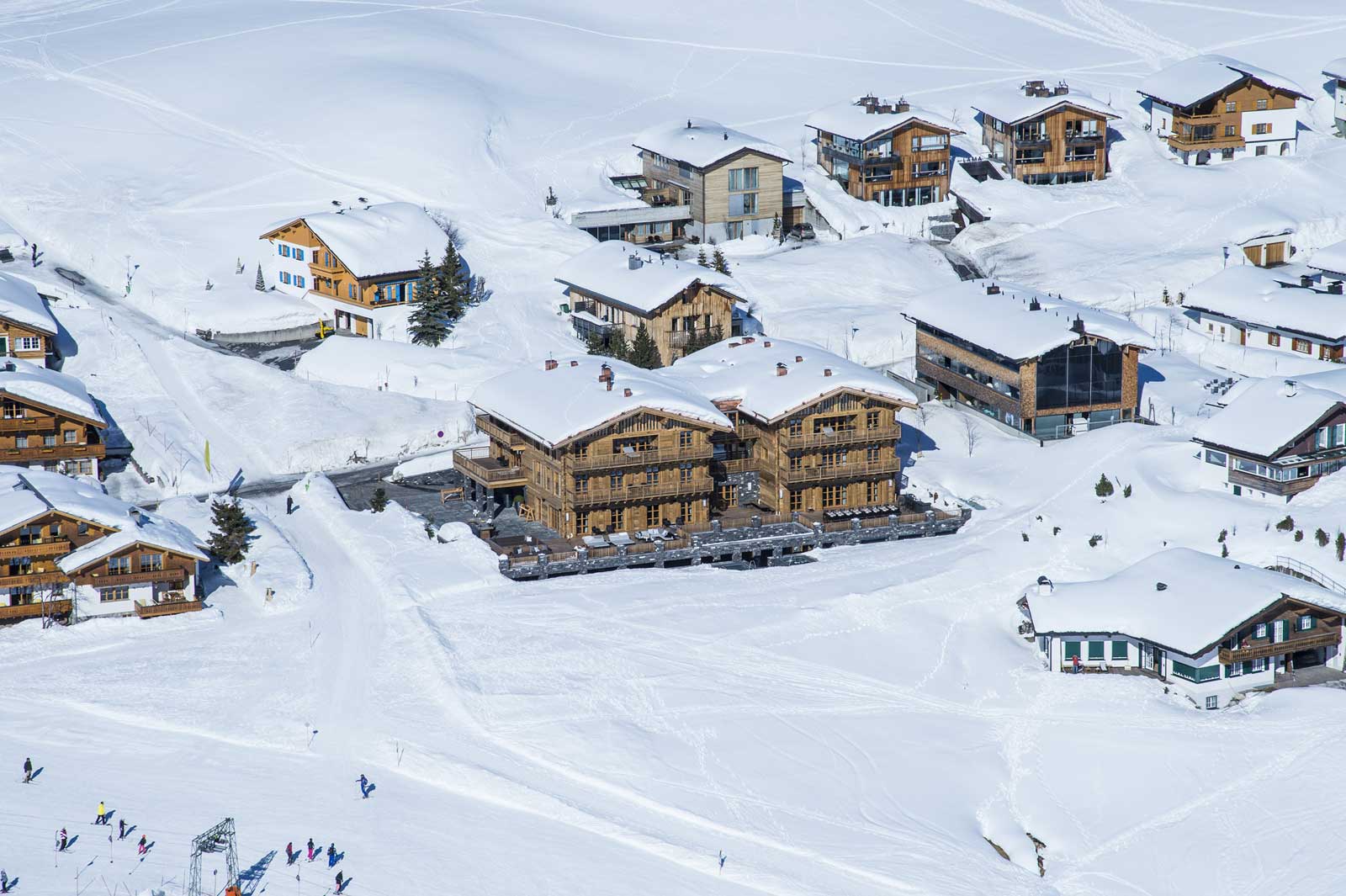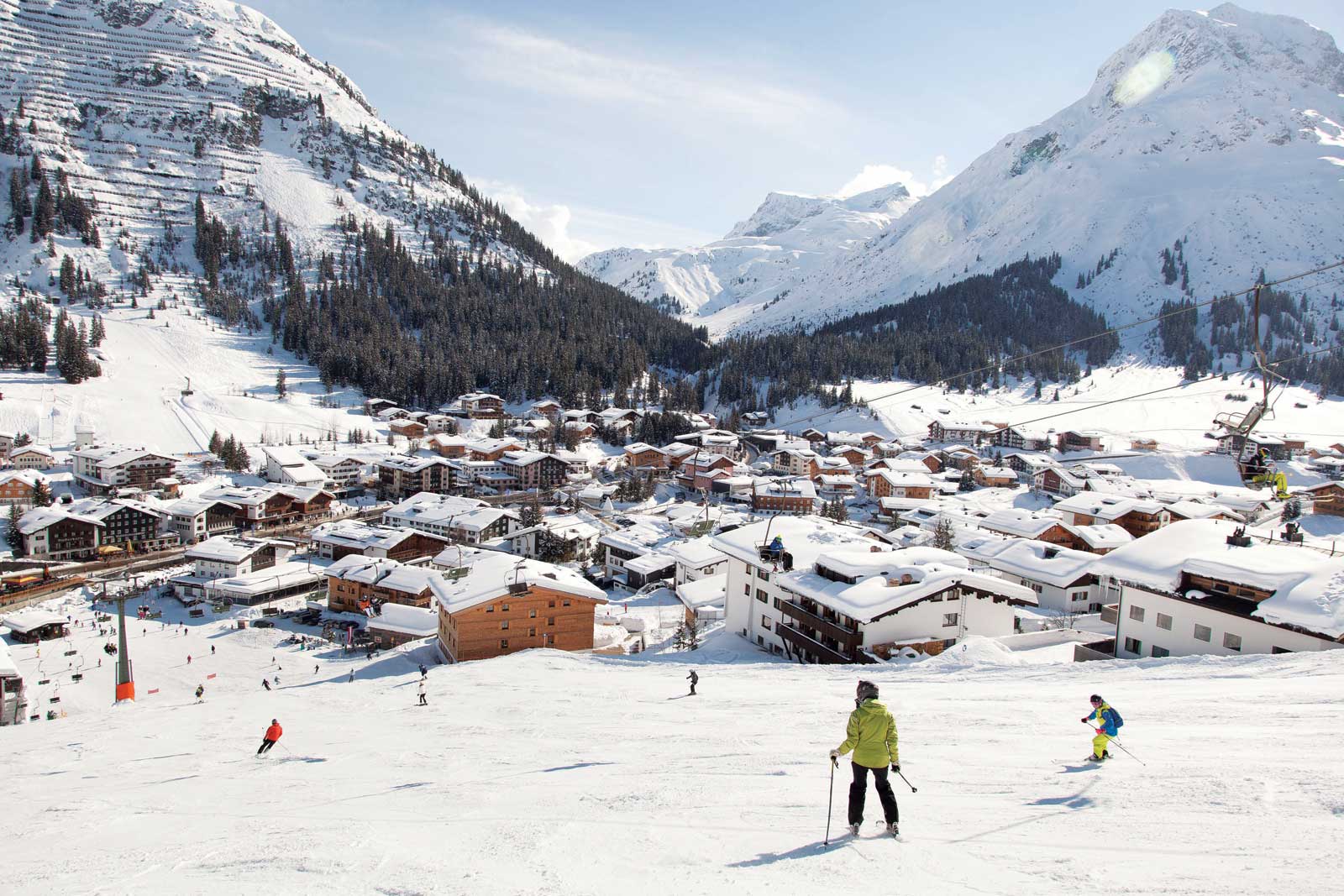 When we ski in early December, the mountains are already blanketed with snow and the pistes blissfully free from crowds, though in the height of the season, Lech swells with VIPs and royalty. Along with Princess Diana, who brought princes William and Harry to snowplough the nursery slopes, Lech-Zürs is the time-honoured annual ski destination for the Dutch royal family, while Princess Caroline of Monaco, King Juan Carlos of Spain and King Abdullah of Jordan have been known to holiday here too. Lech will be particularly busy on the morning of January 16, when snow kamikazes descend for the annual Der Weisse Ring (White Ring Race), which draws some 1,000 skiers – including former gold medallists – to the 22-km loop of pistes and lifts.
Less kamikaze and more champagne, I take my time skiing the pistes, pausing to take in the view over Lech, where I listen to the bells of the onion-domed St. Nicholas Church ring merrily, and stop for a break at the Schlegelkopf-side restaurant, Rud-Alpe (Tannberg 185; +43 5583 418250), where the hot cocoa is made with fair trade chocolate from the Zotter factory in Bergl, and the views from the terrace, overlooking the sheer mountain passes and avalanche barriers, are show-stopping.
Chalet spa-tacular
When weary from skiing, I return to the chalet and lose myself for a good few hours in Chalet N's labyrinthine spa and wellness area. Spanning an entire floor, it includes a swimming pool with an underwater sound system and what seems to be several square metres of daybeds, along with cold plunge pools, Finnish and hay saunas, an ice fountain and two outdoor Jacuzzis with views over the Arlberg massif. The showpiece is the glamorous Swarovski shower, the crystals forming the curtain.
A week's stay at the chalet includes a free spa treatment, so I opt for a facial using Ligne St. Barth products sourced from the Caribbean before parking myself in the wellness area's relaxation rooms, where you can be rocked into a post-massage reverie on a switch-controlled swaying bed. Should all the wellness make you peckish, there are discreet fridges scattered about stocked with Fiji water and kombucha drinks, along with snack bowls of banana crisps and other wonderfully delicious nibbly things crafted in the Chalet N kitchen, while at the adjacent gymnasium, staff have thoughtfully placed a platter of protein bars there for the taking.
If spa-ing isn't your thing, you can slip into the cinema room to watch a movie or choose a vintage from the 900-strong wine cellar and recline in front of a log fireplace. And, as staff tell us, we needn't worry if we can't find our favoured drop. The chalet can easily source a bottle from Fux Restaurant+Bar+Kultur (Omesberg 587; +43 5583 2992) in Lech, the restaurant's 3,200-bottle wine cellar regarded as one of the best in the country.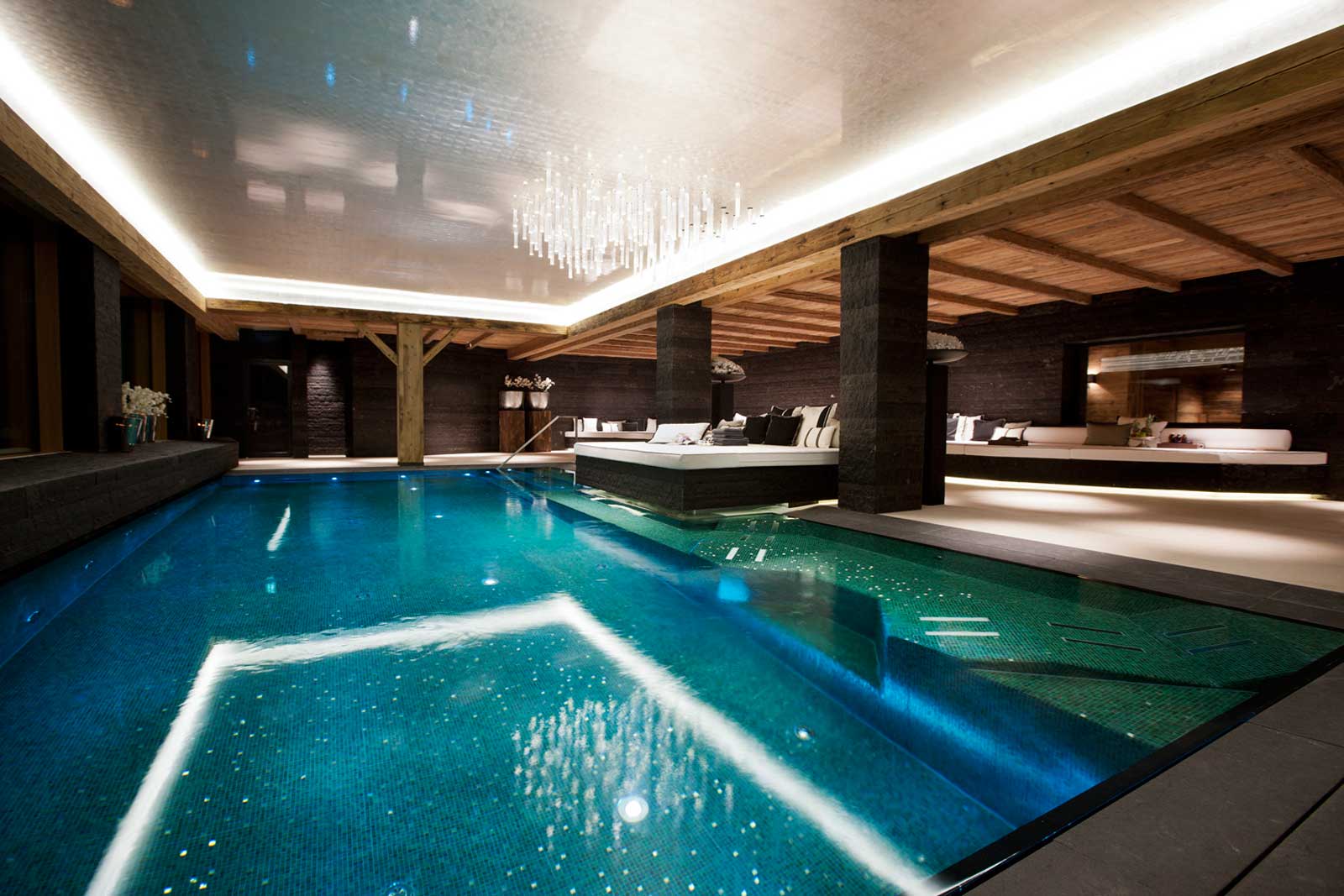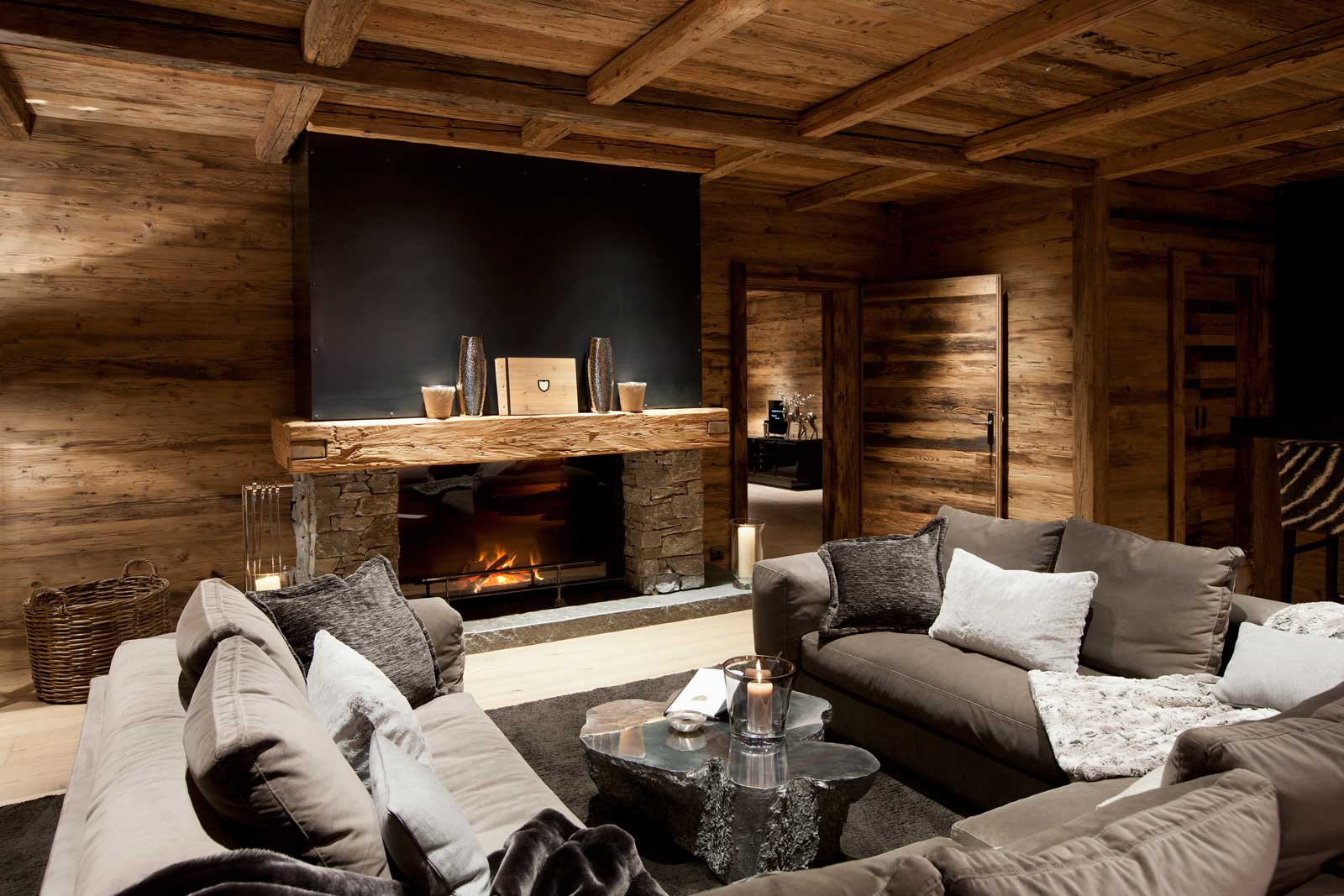 Gourmet peaks
Dining at Chalet N is a daily indulgence, the team elevating the Alpine lunch to an art form. Lunch one day includes beef consommé with cheese dumplings, monkfish carpaccio and Austrian specialities like the ubiquitous Wiener schnitzel, though it's far from the stodgy style you might find in a beer hall, along with spätzle and blunzn gröstl (blood sausages). When dessert choice becomes too difficult (Caramel tarts with mint and kumquats? Toasted almond sorbet?), the staff brings out a selection including a delicate gingerbread mousse and kaiserschmarrn, a traditional Austrian raisin and pancake, served with a side of stewed cherries. Menus and preferences are discussed with guests before they arrive, though it seems nothing is too much for the Chalet N team, who regularly win us over by delivering our most obscure whims and fancies, from a cup of tea with fresh mint leaves to a turmeric-spiced carrot juice at breakfast.
The following day, the lunch feasting takes place outside on the terrace at an impeccably styled table with fur-laden chairs overlooking the mountains. You can also dine in the wine cellar, scattered with Gucci sofas and overseen by an in-house sommelier, though staff are also happy to point you to one of Lech's many restaurants, like Hûs Nr. 8 (Omesberg 8; +43 5583 33220).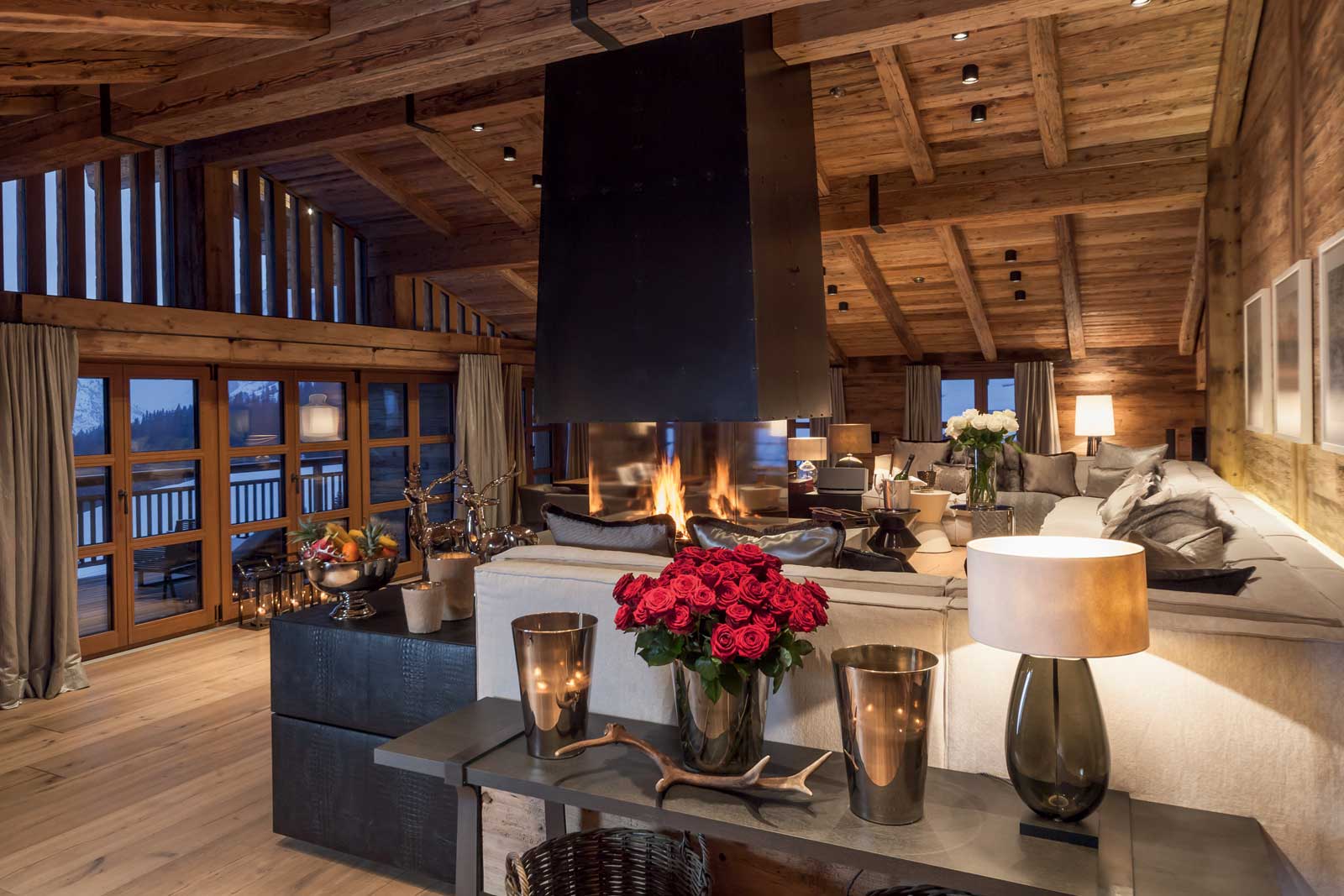 With Alpine-style panelling, shuttered windows and even a pair of antique skis hanging on the wall, Hûs Nr. 8 is tucked within a quaint Walser-style cottage that looks like something plucked from a vintage postcard. We're led by a drindl-wearing waitress past a tightly packed bar filled with stylishly attired patrons clad in cashmere and calfskin to the dining area. Doorways in the building – which dates back to the 1700s – are so low that we have to stoop down to enter one of the private dining rooms, where we carve our way through a dinner of roasted meats; harpooning pieces of dumpling from hearty broth soups and downing yet another glass of Austrian wine.
On my final morning at Chalet N, I rise early and step out onto the terrace, rubbing my hands together as my breath condenses in the air. It's a painfully beautiful scene. A man in a down jacket and a beanie walks his chocolate Labrador, the nearby cars are covered with fresh snowfall and the mountains sparkle with early-morning sunshine. My superchalet Alpine experience has come to an end – but not before one last one-percenter breakfast downstairs. A turmeric-spiced carrot juice waits.
---
STAY
Chalet N
+43 5583 37900