Directed by Taika Waititi, known for his comedic work and vampire mockumentary What We Do In the Shadows, Neill plays a gruff Kiwi bushman named Hector, who lives in a remote hut with his big-hearted wife Bella (Rima Te Wiata). The story unfolds as Bella invites Ricky Baker (Julian Dennison), a wayward 13-year-old foster child, to live with them. When tragedy strikes the trio, Ricky and "Uncle Hec" are forced to "go bush", pursued by hunters, police and a social welfare officer who are all convinced Hec is a pervert who is "molestering" young Ricky.

The story of the heart-warming friendship between Hec and Ricky, coupled with hilarious gags and eccentricities, has shone a spotlight on New Zealand's unique culture and distinctive brand of humour. Since screening at Sundance Film Festival earlier this year, it's become the highest-grossing film in the country's history – which Neill attributes to a mixture of its universal themes and cultural authenticity. "If you make something that's authentic to your culture, it travels better than anything you try to tailor to an international market," he says.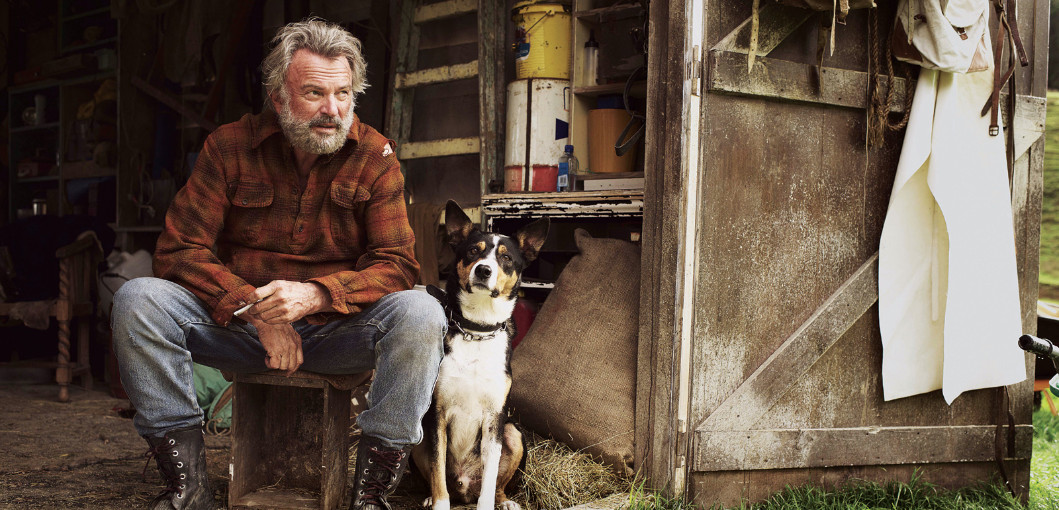 First of all, congratulations on the success of the film so far – it must feel amazing. When Taika Waititi approached you about it, did you have a gut feeling it would be a success?
I looked through the script and thought: People are really going to love this. But I thought it would be just a few New Zealanders who would love it. I don't think this was made for anyone but ourselves in a way, and it was made to be entertaining, of course. But people understand those basic human things like love and abandonment, friendship, loyalty and grief; these are things we all understand, wherever we are.

There truly is nothing like New Zealand comedy – it's such a distinctive style of humour. Do you think the rest of the world gets it?
That's what we didn't know. Our first screening was at Sundance, so we were showing it to Americans and they never stopped laughing. Sometimes they were laughing at different things we were laughing at. There are a lot of references to old New Zealand films and eccentricities that no one would get, but they get the broader things. I was thinking today about a film called Tangerine, which is a Slovenian film set in one tiny village and it's completely unique to that part of the world. It's full of universal themes and I think that's the trick. You have to be true to yourself and people will get it.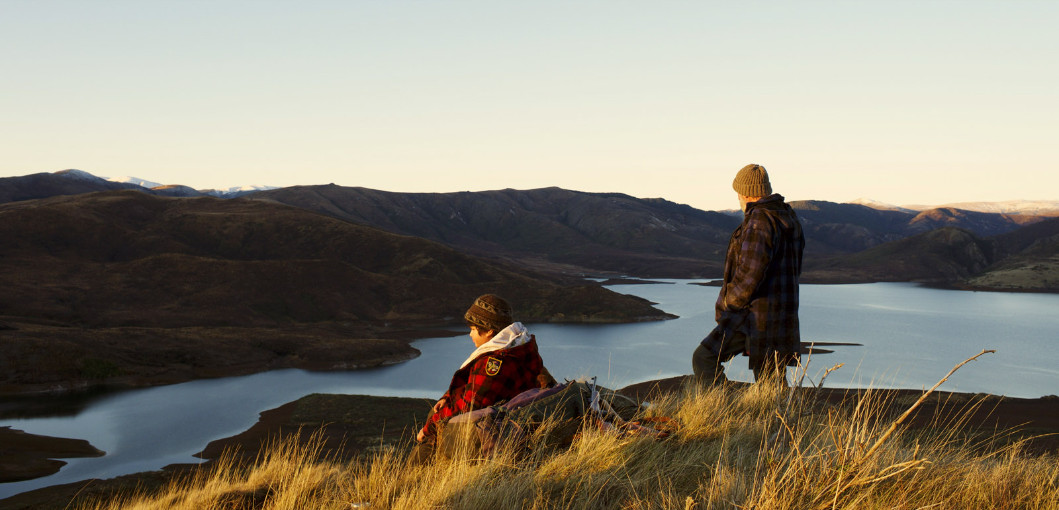 What was it like to work with some of the country's funniest people like Waititi and Rhys Darby [Flight of the Conchords]?
There's me and then there's every funny person in New Zealand in the film. I'm always a bit nervous when I start a film, and the character was outside my comfort zone, but that's a good thing for an actor. My job was to keep things real and grounded.

Do you think you might do another comedy again?
I actually think it's a drama that happens to be funny. I don't think it was made to be a comedy. There are too many serious undertones – all that grief and loss. There's serious things being talked about; Ricky's been through some horrendous things and so has old Hec.

It could have been a big risk, making a film with a teenage boy. What was it like working alongside Julian Dennison?

He came across as so naturally cheeky. I knew from day one he's really got the chops, and there was never going to be an issue with him not being anything but fantastic. He's a lovely kid and I'm very fond of him. At the end of the day, I'd shake his hand and say: "Well done mate."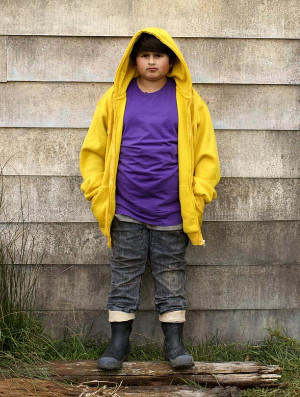 Your character Hector was quite introverted and grouchy – why you think he became this way?
I think Hec's damaged. Old Bella, who rescues both Ricky and Hec, is just one of those people who is full of love and only someone who is full of love could possibly want to rescue a poor old bugger like Hec who has been damaged and buggered up by life – some of which has been his own fault. He's known some terrible times. Terrible times. I think he's been homeless. I think he was homeless for quite a long time and isolated. I think Hec definitely had a childhood not unlike Ricky's. That's why they relate to each other in the end.

The film was shot on North Island – what was it like filming there?
It looked absolutely freezing.It was the middle of winter. I would have preferred it to be summer, but we didn't have any choice. It worked to our advantage because we had one day of snow and all the snow scenes were shot on that one day. It was pretty cold going, some of it. But I can't complain. There was always a cup of tea if you needed one.

Did you grow your beard for the role or is it a permanent fixture? Was it for warmth? It's certainly not for beauty, that's for sure. I've got one on now actually. I've become very fond of it. I had one for most of last year, on different projects and it's stayed around. It's reluctant to leave me. On some jobs it was clipped nicely and looked a little more urbane and on Hunt for the Wilderpeople it went nuts. I've got it reasonably under control now.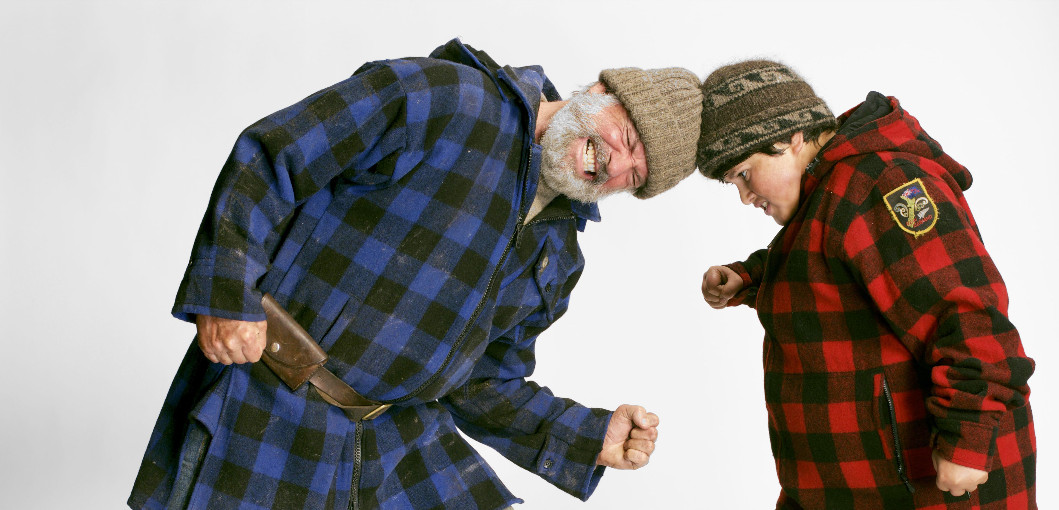 You seem to film frequently in areas of wilderness – Hawaii for Jurassic Park, Tasmania for The Hunter – are you naturally a "wilderperson"?
Not particularly, though I am a farmer and I go away fly fishing, so I am out in the wild a bit. I'm not a survivalist. I don't use guns. I don't shoot things. None of that stuff. I like a warm bed of an evening at my age.

What is your idea of luxury travel?
That's an interesting question. I'm not interested in luxury brands as such but I do like things that are handcrafted and are authentic, and I like to go places that I feel are authentic, and those places are a bit harder to find these days. Twenty years ago I went sailing around the Turkish coast, which I think is one of the greatest things to do. I went back last year and it was still great but for every one boat 20 years ago, there are now 20. I also think the thing to do these days is to ignore all that nonsense about this country is dangerous and that country is dangerous.

I think we need to make a point of going to Egypt and Tunisia and places that have become less desirable as tourist destinations. I feel very much for those people who have depended upon a tourist economy and have had the rug pulled out from under them because of a few idiots. And how great to be able to go to somewhere like The Valley of the Kings now, and there's only a fraction of the tourists there used to be? So my idea of luxury is not a lot of people around me and going to places that are really significant. And a lot of those places have come off the map recently, and I think that's all the more reason to go there.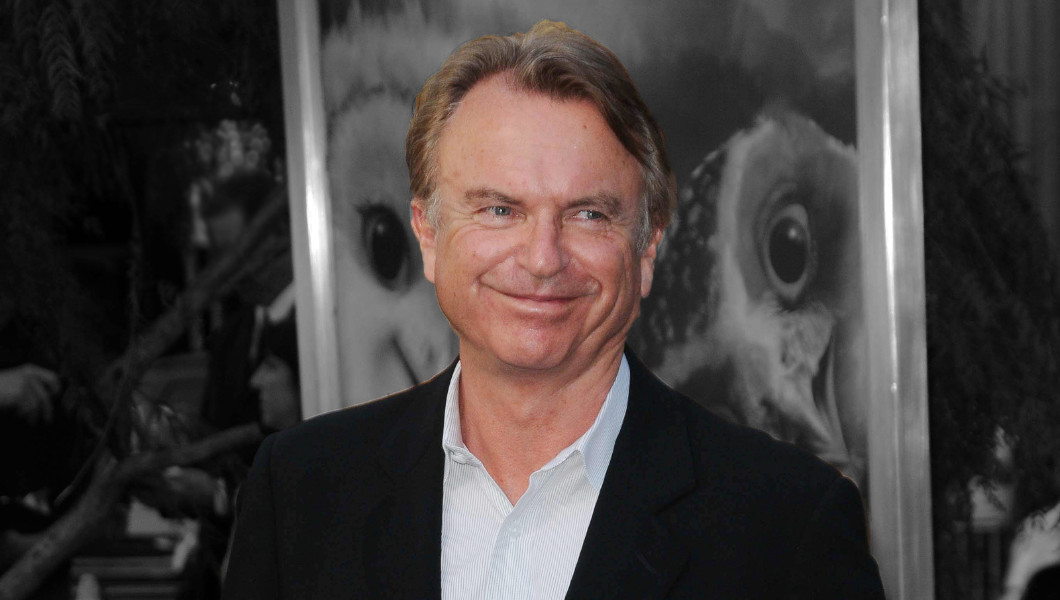 How did your organic winery, Two Paddocks, come about?
About 23 years ago I had a little bit of spare cash and I thought I'd buy some land and I started to realise that people around me in Central Otago were beginning to make interesting pinot noir, which was my favourite wine. So I thought I'd buy 20 acres and plant a little vineyard and that would be it, but in fact 23 years later, it's become quite a different thing. I now have four little vineyards in parts of Central Otago. We produce 90 percent pinot noir and a little bit of riesling. It's a very limited production so we have to parcel it out.

And I hear there is an amazing caravan at your vineyard – can you tell us about that?
It's a very cool 1970s Airstream – a 38-footer. I don't really take it anywhere; it lives on the vineyard because the roads in New Zealand are very narrow and winding. It's just a bit too big for New Zealand; it's really made for American freeways. But that doesn't mean it's not a completely cool thing to have on a vineyard. Friends even come and stay in it.

Finally, what's next for you Sam – are there any other films or projects we can expect?
There is a six-hour ITV television series [directed by Peter Webber] called Tutankhamun, which is about the discovery of Tutankhamun's tomb, which I made with Max Irons [Peaky Binders]. We actually shot in South Africa because it's deemed too dangerous in Egypt – which ironically, is exactly what we were talking about earlier.