A ROYAL WELCOME
The Royal Savoy Hotel & Spa Lausanne is where heritage meets hospitality. The iconic hotel lays in the heart of the city, where the address has stood for decades – with views of both Lake Geneva and the Alps – but a late-2015 re-opening kick-started a new chapter in the property's longstanding legacy. Hotel renovations are two-a-penny but, let us assure you, this is something quite different and special. The complete renovation of the original historic building was an ambitious project to say the least, costing well over $100 million and resulting in a truly masterful high-end hotel. The thorough redevelopment has reignited the reigning spirit and elegance of the pre-existing Art Nouveau décor, while giving the hotel a new lease of life and upgrades on all the latest conveniences and technologies, as one might expect from the sheer volume of investment.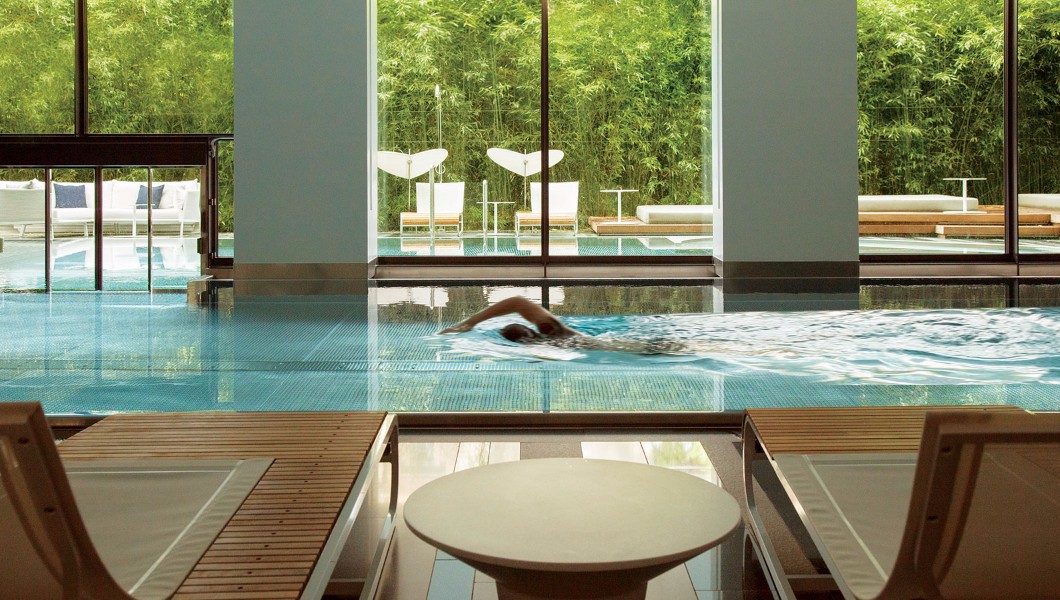 STAY & RENEW
When you consider the spa offering at The Royal Savoy, it's almost poetic – this is a place of restoration and renewal. The oasis of relaxation is a vast facility, spanning 1,500sqm, and leaves no desires unfulfilled. Among the comprehensive range of cosmetic treatments, holistic therapies and massages, the spa includes an indoor and outdoor pool, eight treatment rooms, a "ladies only" Spa area, two additional private spa areas, as well as a 24/7 fitness facility equipped with the latest machines. The spa is a fascinating blend of cutting-edge design and organic Zen, with rich wooden fixtures, walls of moss and tasteful lighting. Whether you're recovering from retail or finding your composure on vacation, the serene space has your fix.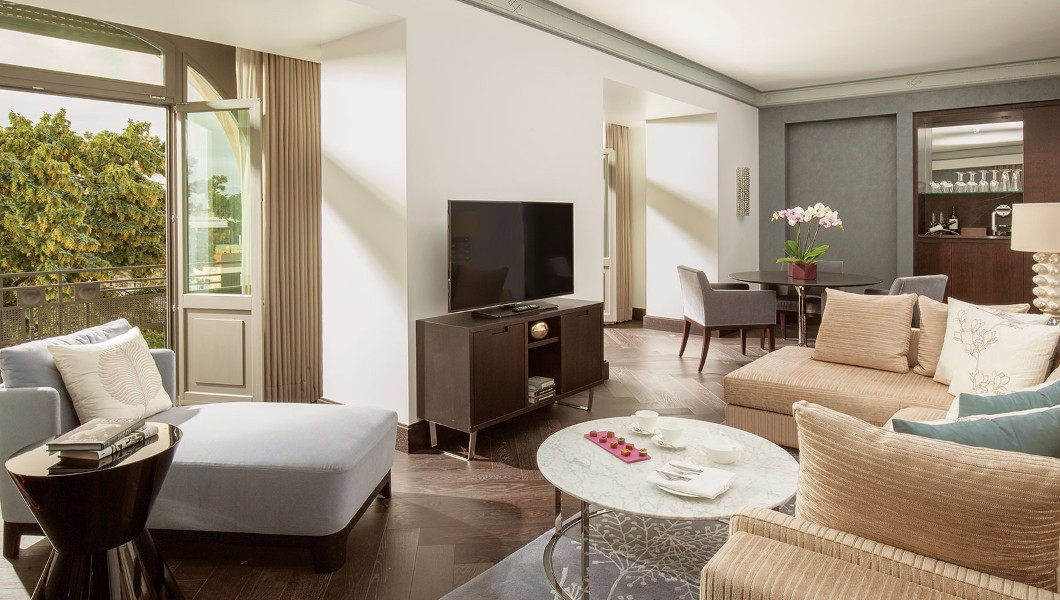 SUITE LIFE
If you're going to stay, why not stay in style? All of the hotel's 196 rooms and suites promise a memorable stay, but none can compare to the all-new Penthouse Suite; an open-plan, three-bedroom home away from home. The family-friendly accommodation is the jewel that sits atop the hotel's new Garden Wing, perched on the sixth floor and vaunting 350sqm of outstandingly comfortable space. A suite of this calibre is fitting for a hotel with such a rich history. The magnificent architectural setting has attracted aristocracy through the years, along with VIPs, celebrities and (obviously) royalty. The Spanish royal family made the hotel their home at the property for several years, while the former King of Thailand was a regular patron and a familiar sight at the hotel.