1. TUSCANY'S GARDEN OF EDEN – BORGO SANTO PIETRO

Where to begin with Borgo Santo Pietro? This utterly dreamy Tuscan hideaway is the lovechild conceived by Claus Thottrup and Danes Jeanette, a husband-and-wife duo who have poured their hearts and souls into refurbishing a 13th-century Tuscan villa with outstanding, near obsessive, attention to detail. Their labour of love has 20 rooms and suites with hand-painted wall murals, antiques and objets d'art that Jeannette collects on her travels, but it's the Eden-like gardens, dotted with pergolas, wandering peacocks and bocce, that are the pièce de résistance of this magical estate, with benches and divans for guests to linger a while, reading a book in the sunshine and listening to gently splashing stone fountains. With fragrant roses and jasmine, the gardens are so extensive, there's even an in-house florist who creates flower arrangements and harvests bundles of lavender for turndown service. Plants and aromatic herbs are also used for tisanes and treatments at Borgo Spa. Organic fruit orchards, olive groves and vegetable gardens supply The Borgo Cooking School and Borgo's Michelin-starred restaurant, Meo Modo, run by chef Andrea Mattei with his "farm to plate" approach, while the estate's pigs and sheep mean there's always delicious cured meats or fresh milk made into ricotta, crème di pecora or even natural skincare.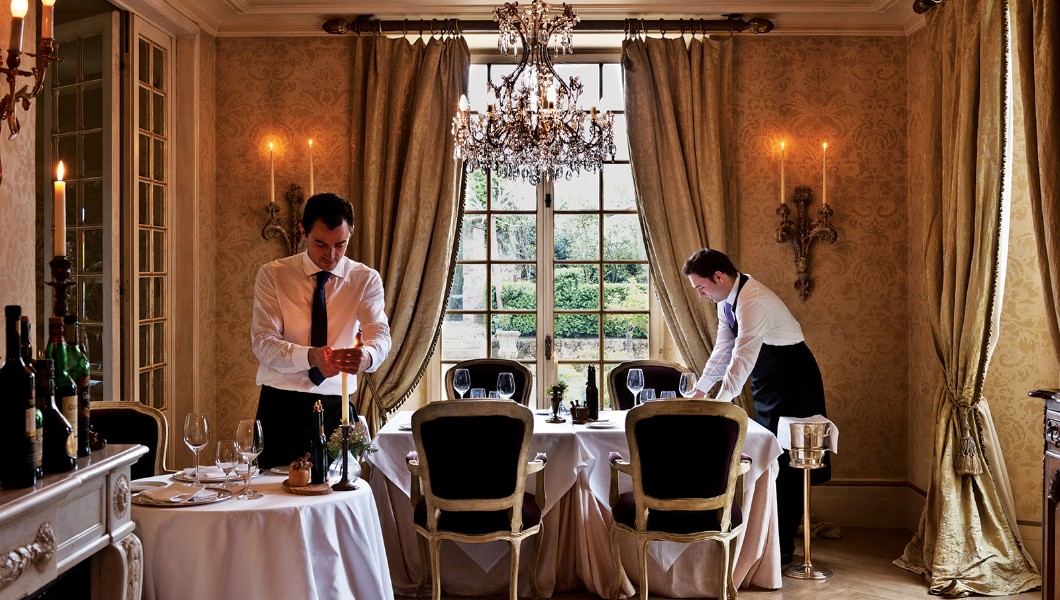 True luxury with an "only the best will do" philosophy – Borgo already had us at buongiorno – though this year looks to be a particularly exciting one, with news of an ultra-exclusive Borgo yacht, revealed to Destinations of the World News by owner Claus at ILTM in December last year. With just as much attention to detail lavished on the new-build vessel as the property, the yacht will sail the Mediterranean this summer with rotating staff from Borgo flown in weekly to ensure guests receive only the finest five-star service and cuisine. Watch this space.
Relais Borgo Santo Pietro
Località Palazzetto, Palazzetto SI, Italy
+39 0577 751 222
www.borgosantopietro.com

---
2. THE ARTISAN ACOLYTE IN SARDINIA – SU GOLOGONE

Sardinia might be best known for the iridescent waters of Costa Smeralda and the glitterati atmosphere of Porto Cervo, but in the rugged Barbagia mountains, Su Gologone designer and owner Giovanna Palimodde has created an artisan retreat. Dedicated to Sardina's artisans, at every turn there is handcrafted furniture, soft furnishings and art, from woven bedspreads to authentic embroidery created by the skilled hands of the women of Oliena, and orbace – a woollen fabric produced through an age-old process.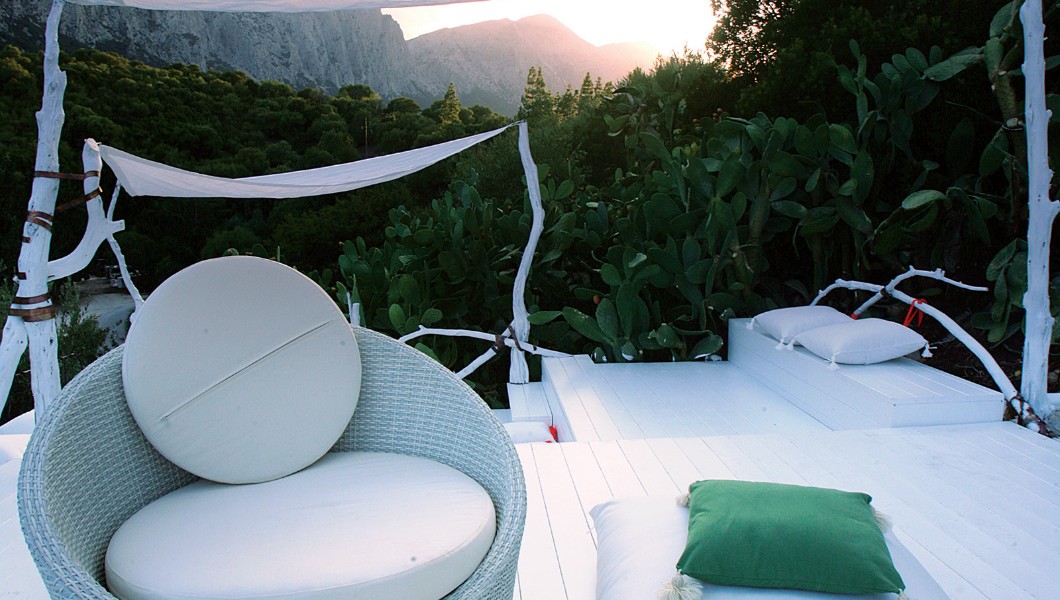 With a natural aesthetic, the numerous rooms and suites feature white-resin floors and beams made from juniper, with 11 suites and 12 junior suites dedicated to a great 20th-century Sardinian artist, including Francesco Ciusa, considered the island's finest sculptor. Purchase handicrafts at at Su Gologone's Botteghe d'arte, or check into the Art Studio Suite, Giovanna's former atelier, where you can paint up a storm with brushes, canvas and an easel at your disposal.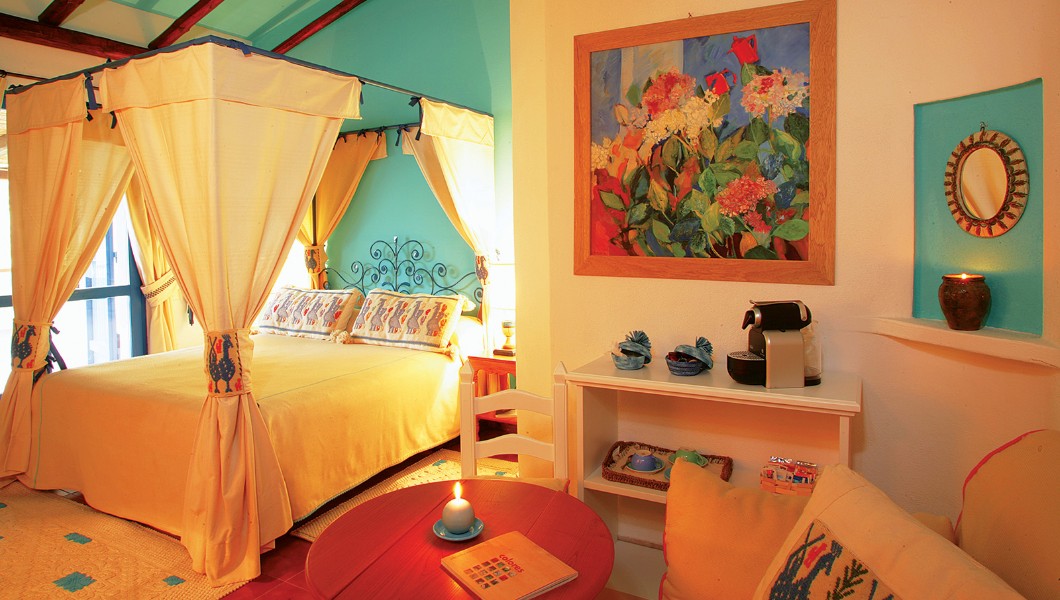 Yes, there is Sardinia's magnificent coastline, only a few minutes' drive away, but the drama of the Barbàgia landscape is the real draw. Follow ancient shepherds' paths through the mountains, marvel at the craggy Mount Corrasi views from the aptly named Terrace of the Dreams, try your hand at cooking Sardinian "casalinga" cuisine, or simply find a hammock or a sunlounger at the pool and practise the art of doing dolce far niente – sweet nothing.
Su Gologone
Località su Gologone, Oliena NU, Italy
+39 0784 287 512
www.sugologone.it

---
3. LUXE LAKE COMO – GRAND HOTEL TREMEZZO

Classic Italian luxury on the shores of Lake Como, Grand Hotel Tremezzo quite literally oozes glamour yet this Leading Hotels of the World property has none of the pomp and ceremony that can so often stifle luxury hotels.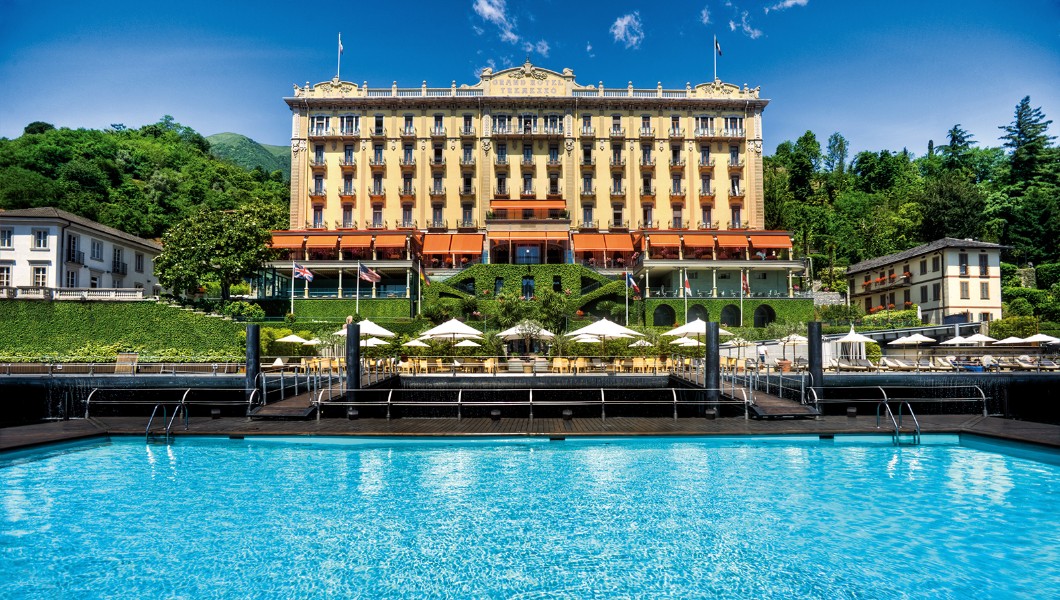 Owned by the De Santis family since 1975, the fabled hotel has welcomed guests since 1910. With an art noveau lobby, century-old chandeliers and manicured gardens, the hotel's elegance and history simply cannot be replicated, yet with modern refurbishments over the years, it now offers a contemporary la dolce vita, such as T Spa set in the 18th-century Villa Emilia, with luxurious treatments custom-designed with ESPA.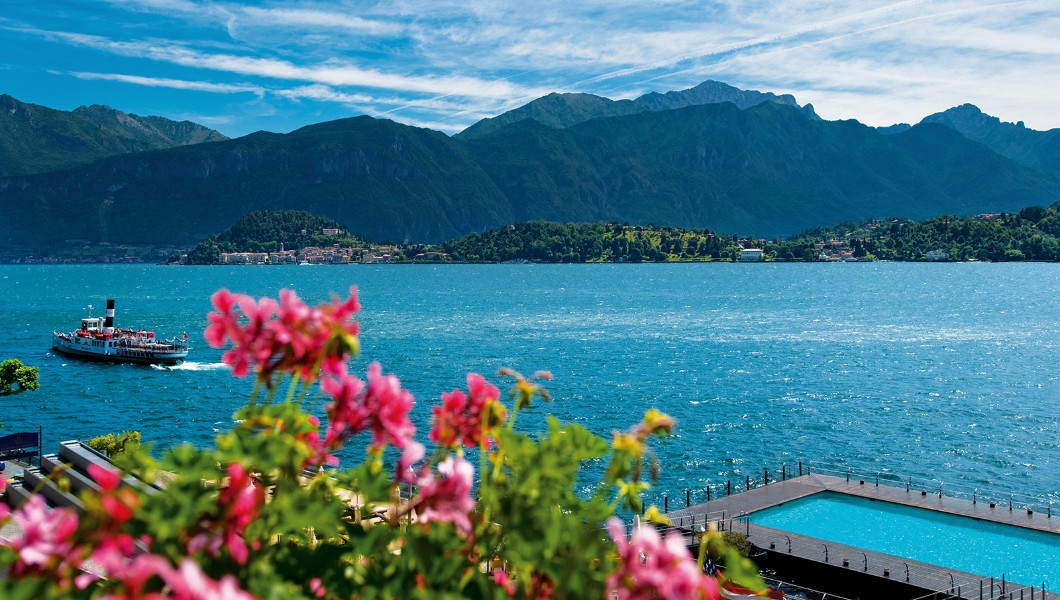 Once you're mid-way through a prosecco on the terrace, admiring the sunset as it transforms the Grigna mountains into a pastel watercolour, it will become all too clear why Greta Garbo described Tremezzo as that "happy, sunny place" in the 1932 film, Grand Hotel.
Grand Hotel Tremezzo
Via Provinciale Regina, Tremezzo, Italy

+39 0344 42491
www.grandhoteltremezzo.com

---
4. SICILY'S BLACK PEARL – SIKELIA PANTALLERIA

Pantelleria, the favoured haunt of Giorgio Armani, is as dramatic a landscape as you could imagine an island borne from black, volcanic rock. It's stark, desolate and so buffeted by the sirocco, a hot, desert wind from Africa, that nine-century Arab invaders named the island Bent el-Riah, the daughter of the wind. Yet Pantelleria, just a short flight from Sicily, is one of the chicest summer destinations for intensely private VIPs who come for the natural hot springs and the mud of the Lago di Venere, the views of the intense-blue Mediterranean and the warm, volcanic waters – and now for Sikelia Pantelleria, a 20-suite luxury retreat created by Giulia Pazienza Gelmetti.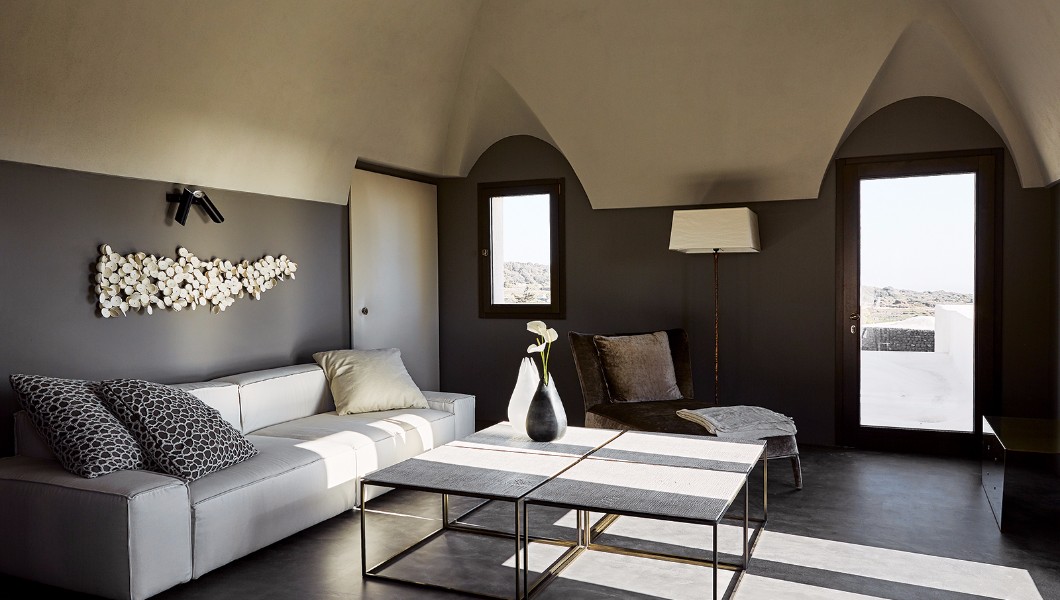 All moody minimalism and earthy tones, art by lauded Italian artist Gennaro Avallone and ancient pottery, each of Sikelia's suites are unique and crafted within an ancient dammusi – a domed villa made from natural stone – with a palm-lined pool and Arabic garden. Foodies, too, will find this far-flung retreat nurturing the island's unique gastronomy, with Themà Restaurant at Sikelia joining forces with Milan's renowned restaurant Il Ristorante Trussardi alla Scala to highlight Pantelleria's meld of Arabic and African-influenced cuisine and excellent wine, such as passito, made from Zibibbo grapes. Ultra-exclusive, entirely unique and making our hearts beat just a little faster.
Sikelia Luxury Hotel
Via Monastero snc Scauri, Pantelleria TP, Italy
+39 0923 408120
www.sikeliapantelleria.com