Firstly, tell us a little bit about your background and how you first fell in love with cooking…

Well, one of my first memories is of watching my mother cook, which is resulted in my own passion for food. I enjoyed seeing her preparing her famous 'pineapple upside down cake' and my favourite, 'tres leches'. I remember seeing the smile with which she prepared everything. It's a visual memory that will forever remain.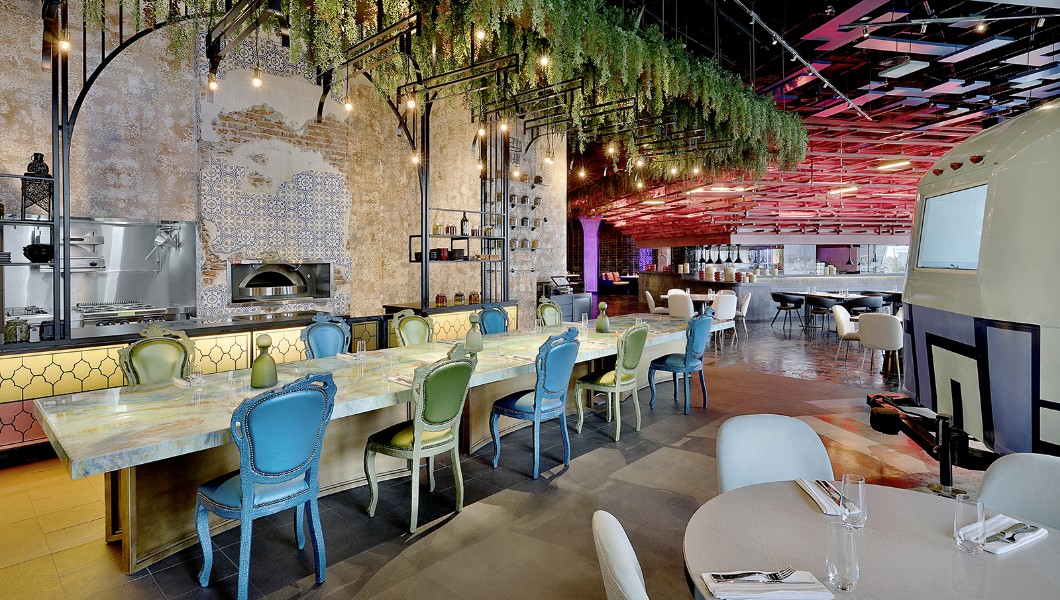 Do you recall the first dish you ever cooked?

Yes, I vividly remember when I was about 14 years old that 
I made my first chicken broth. It didn't go as I had hoped 
or planned and unfortunately I couldn't even eat it!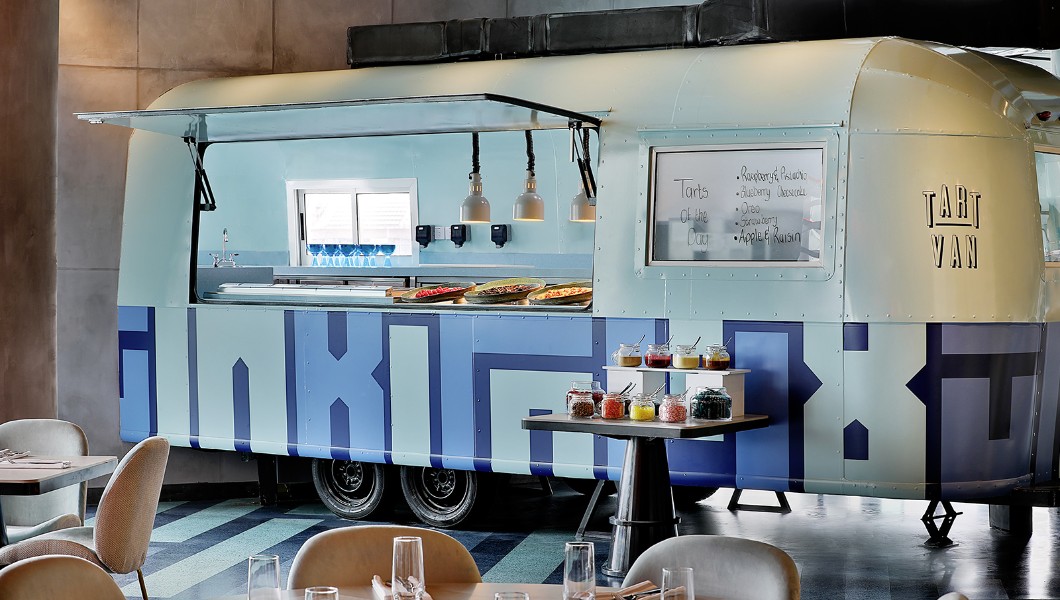 Apart from your mother, which other chefs inspired you growing up?

Besides my mother, my mentors were Chef Hugo Hernandez, Chef Luis Castillo and Chef Eduardo Tobar. They've all been a huge source of inspiration for me and are my role models. They are the ones who trained me professionally and always had something new to teach me.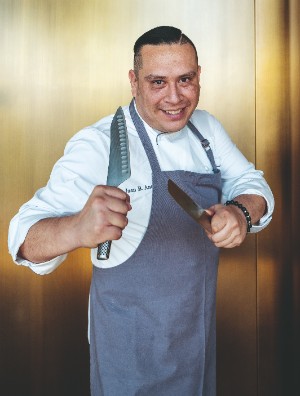 What would you say has been your greatest career achievement to date?

The opportunity to participate in and win at international competitions has been a great achievement for me. Especially the Copa Culinaria De Las Americas competition where my team and I proudly won first place and took home the cup!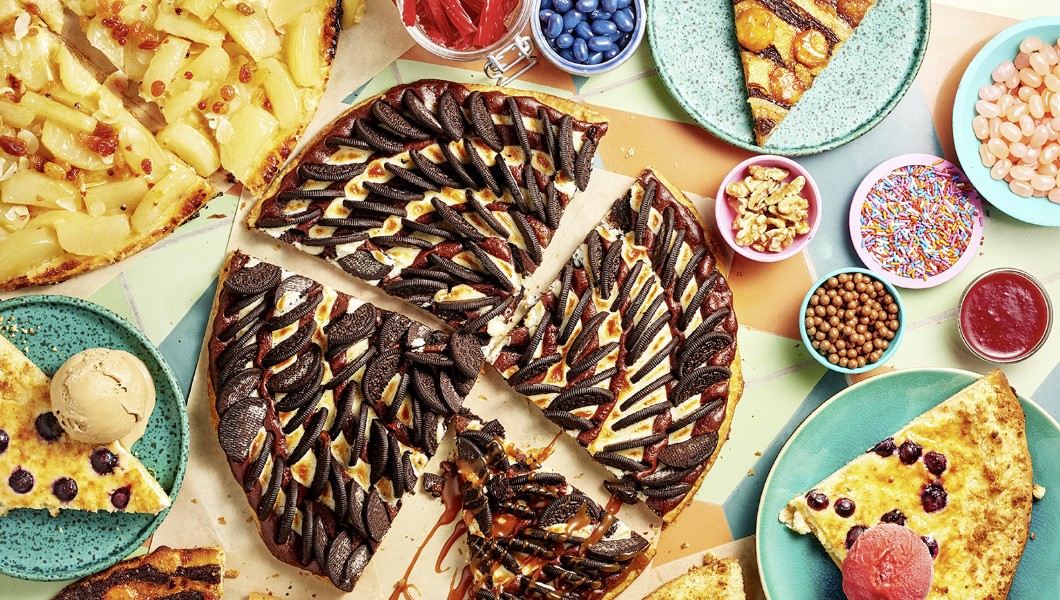 You're now the Chef de Cuisine at Garage restaurant at W Abu Dhabi – Yas Island. How would you describe the UAE food scene and what makes it exciting to be part of?

The UAE is a competitive region where you constantly find high-end restaurants offering incredible meals. Since the food is good wherever you go, it makes me want to be better, 
so I continuously seek to improve my skillset in order to be able to compete alongside the best restaurants in the region.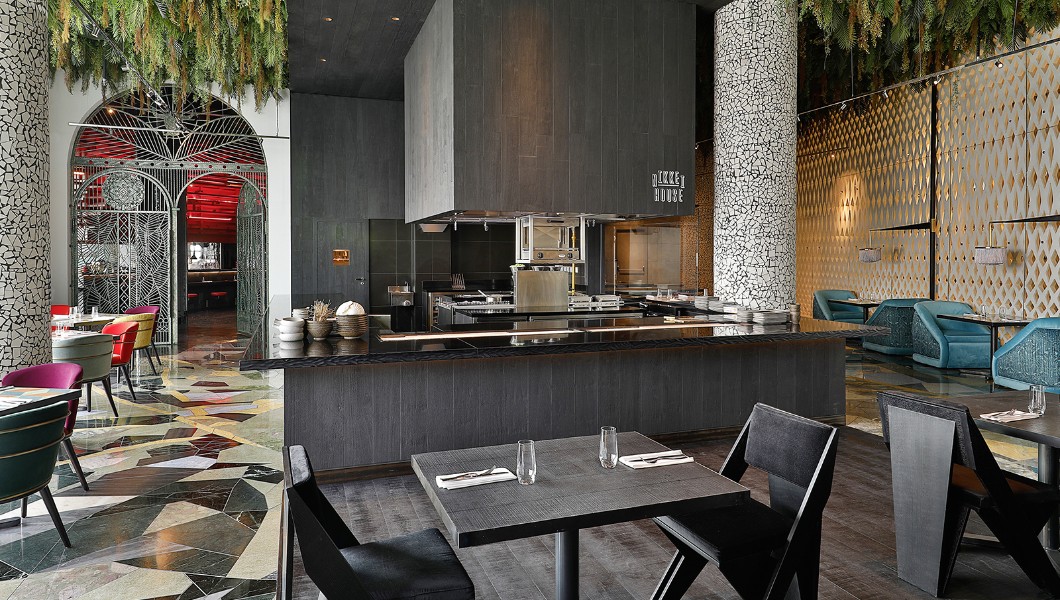 How does the UAE's culinary scene compare to Guatemala, Oman and other countries that you've worked in?

Well, I come from a Latin American country where the taste, cooking technique and flavours are completely different to the UAE's. Here, the food is multi-cultural, with a wide and varied blend of unique flavours.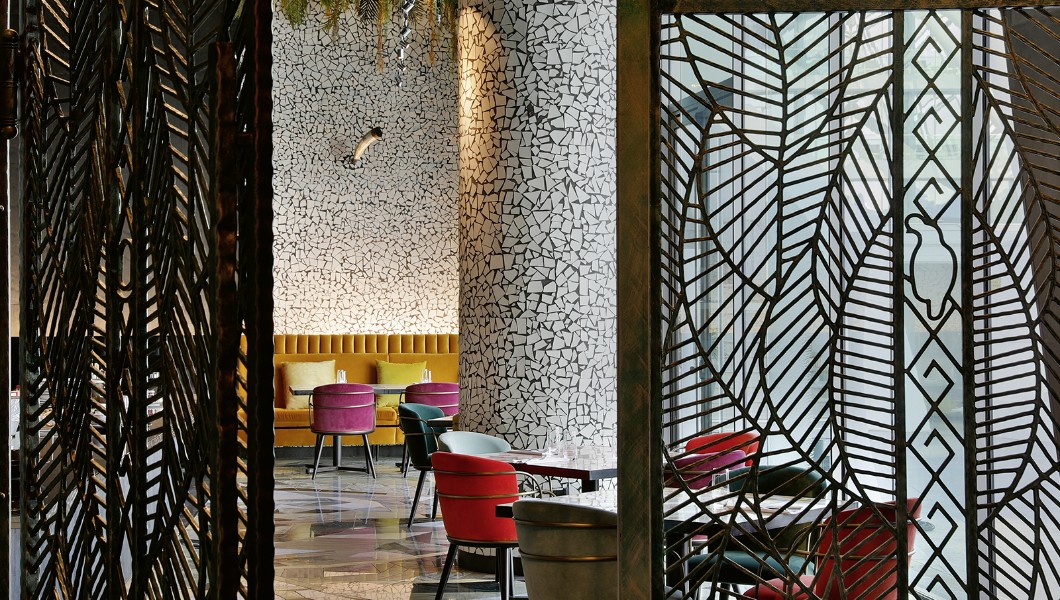 Let's talk about Garage, W Abu Dhabi – Yas Island's multi-culinary hub and your vision for the restaurant…

Garage is a dining destination where we merge several different cuisines. We respect the flavours of each region and let the ingredients speak for themselves. The multi-kitchen concept has small menus from each section that are executed very 
well, which change seasonally. Our goal is to have people coming back for more and more with their friends, and their family, and to join the culinary movement.
What are your best-loved dishes at Garage?

I have no favourites because I enjoy what each hub has to offer. However, some of the ones that I love include: the Classico Ceviche at Nikkei House for its flavours and freshness; the Xian Pancakes at Steam Table for the combination of Chinese techniques with a dash of Arabian flavours; all the different flavoured hummus that we make at Mezza bar, that is served with the fresh hot balloon bread that comes straight from our antique oven; the Meat Vault burger, because it has one of my favourite ingredients, avocado; and the Apple Crumble Tart with baklava ice cream at Tart Van, because it's just so yummy.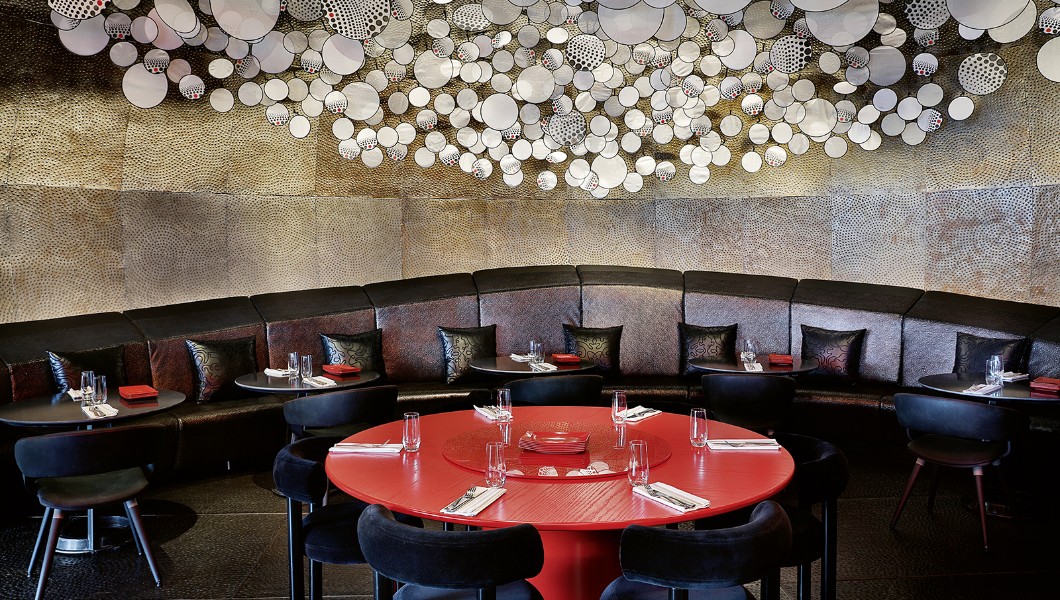 Garage is a very experiential project – is that an important factor in the ever-changing restaurant industry where people demand 'more than just food' when eating out?

Garage is not just food, it is a culinary movement, which means that every time you come, you can find something new, modern and original. That's why I believe that people will return to Garage to continue experiencing new things, just as we discover and fine tune things to offer them.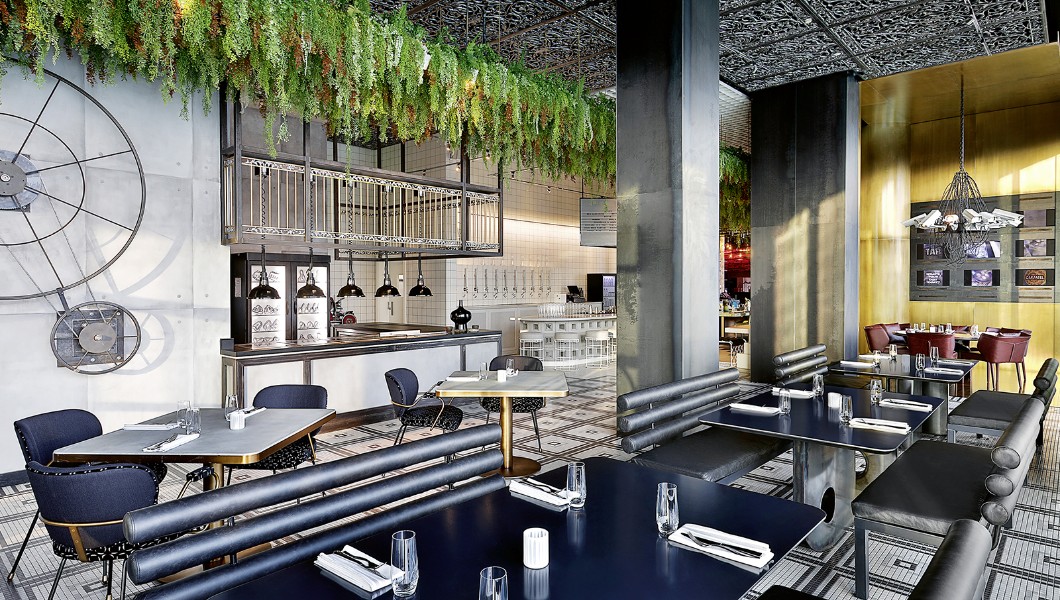 With myriad restaurant openings across the UAE, how do you think Garage helps elevate the culinary scene here?

Firstly, the quality and consistency of the dishes. Secondly, the concept that is family-style sharing. And lastly, 
the architecture and design narrative of the restaurant.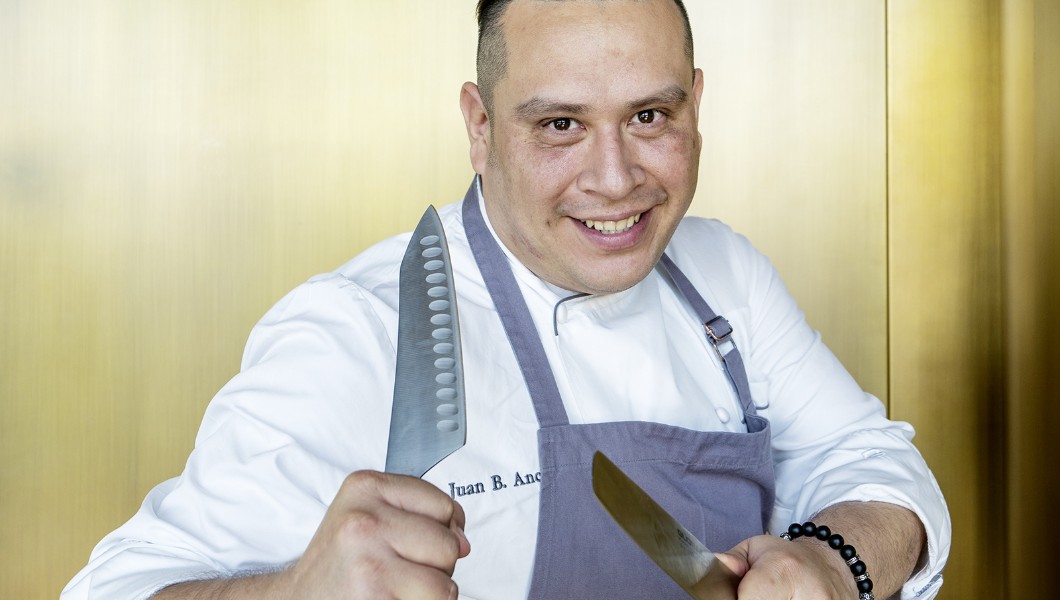 There's a real investment in the region with regards to people using locally-sourced ingredients. Is it important to support and invest in the region food-wise?

Of course. We use local produce, and in fact many of the ingredients we use in Mezza Bar are local, and it is important for us to incorporate them since through them we can transmit the quality and flavours of the local cuisine.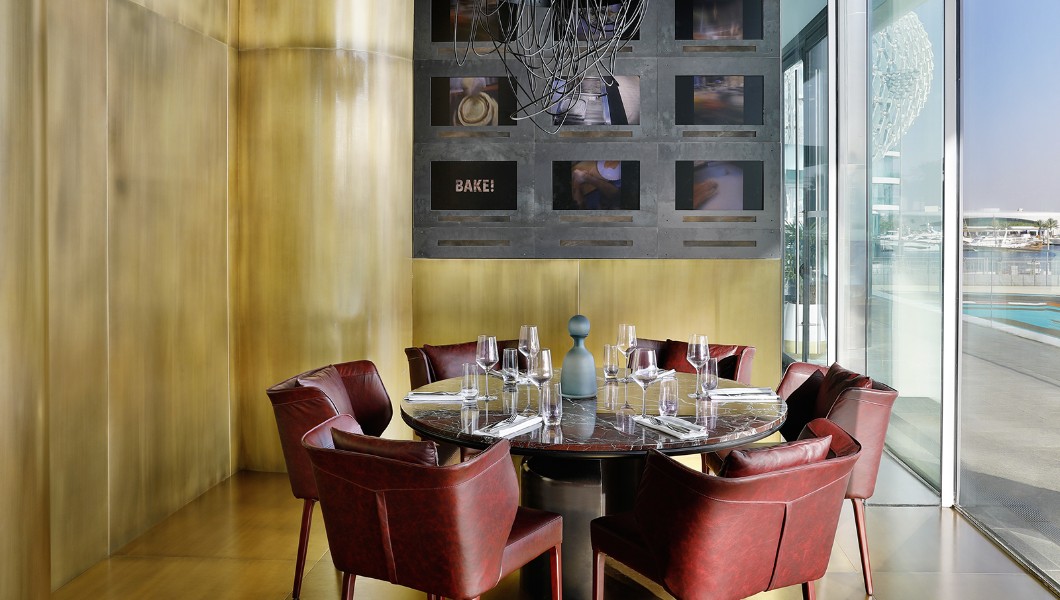 Lastly, will you be incorporating any elements of your Latin American heritage in the menu and dishes?

Definitely! I am very proud to be Guatemalan and I can tell you that in my country we produce the best coffee, the best avocados and the best cardamom in the world, among other ingredients. In fact, the Meat Vault burger at Garage was inspired by flavours of Guatemala.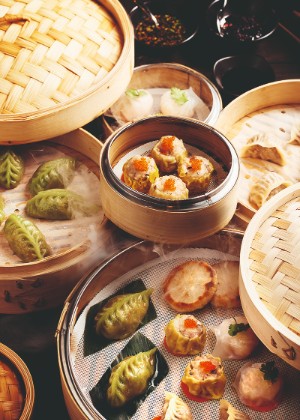 THE GRILLING...

Fave ingredient: Avocado and coriander – 
the combination of both is super.

Herbs you like to cook with: Coriander and basil.

Last supper: Without a doubt, some of my mother's food.

Greatest indulgence: Latin American food.

Strangest thing you've eaten: Frog's legs and alligator meat. I ate them at a special event for the launch of a liquor house in Guatemala.

Holiday destination: Any beautiful place in Guatemala, because I believe first I have to discover what my own country has to offer to then be able to recommend it to visitors.

Three dinner party guests: My grandmother Clementina, as I'd love to be able to cook for her; Anthony Bourdain, because he enjoyed every meal you gave him with a beer; and maybe one 
of my favourite singers, but I have so many that 
I couldn't choose.

Best restaurant: Kargeen restaurant in Muscat, Oman.

Most memorable meal: Crab ceviche in Guayaquil in Ecuador. The crab is cooked in beer and coriander, and you have to break open the shell with a hammer to get the meat and prepare your own ceviche. It's amazing.

Cooking motto: "Every day is a new beginning."

Favourite food destination: Thailand, because the food is awesome – so tasty and spicy.

Kitchen playlist: Eye of the Tiger by Survivor to get everyone motivated, We Are The Champions by Queen and Nothing's Gonna Stop Us Now by Starship.

Cook book you use: My mother's recipe book – it's a book she used to write all the recipes down in when she learnt to cook more than 30 years ago.