BEFORE WE START, GIVE US THE LOWDOWN 
ON YOUR BACKGROUND…

Well, I discovered my passion for cooking because my family was deeply involved in the restaurant industry. Then, in 1993, I joined Restaurant L'Auberge as an apprentice. It had one Michelin star, and was then awarded another whilst I was there. I then moved to the US to Charlie Trotter's restaurant in Chicago – where I learnt a great deal from 
him in terms of cooking techniques – followed by New York, where I continued my studies whilst working in some of the Big Apple's finest restaurants.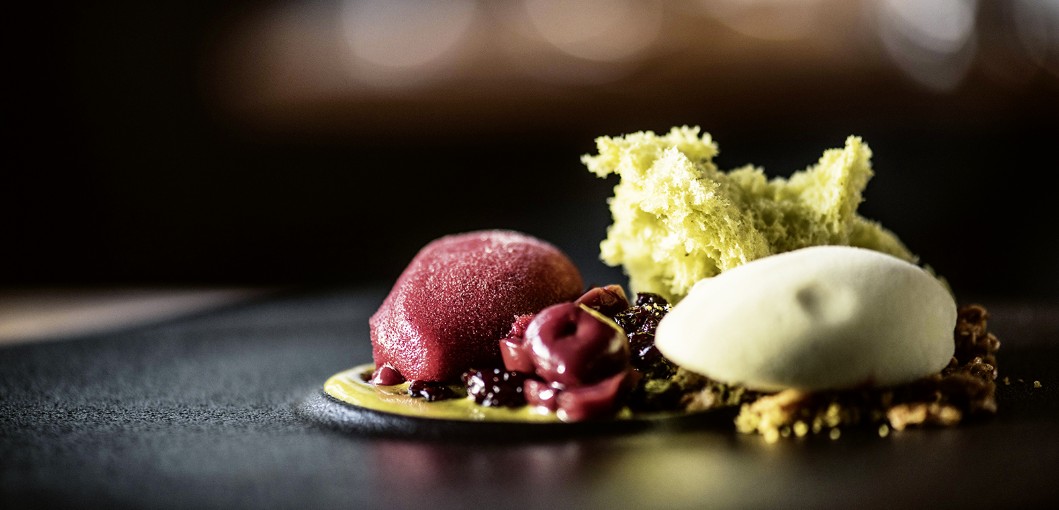 QUITE THE ADVENTURE! WHAT ARE SOME OF YOUR KEY HIGHLIGHTS?

I cook out of passion and with that passion brings awards, but being part of a team that received a Michelin star was very special, and also winning the EMEA Chef of the Year in 2014 for Hilton Worldwide. It's very motivating for the team that I lead and 80 per cent of the award belongs to the team behind me.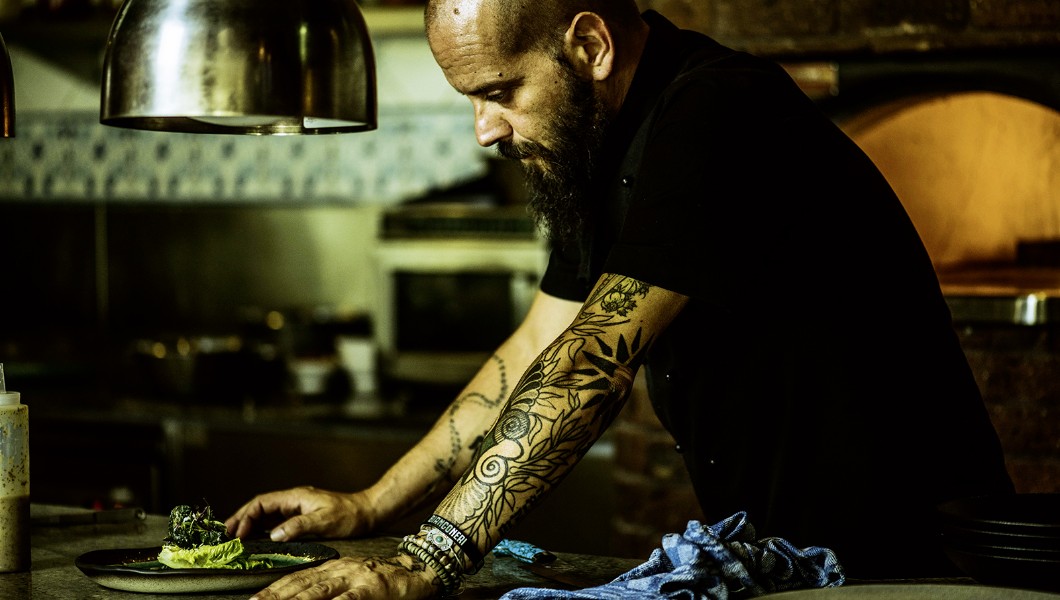 OK, NOW LET'S TALK ABOUT THE FOOD SCENE HERE IN DUBAI. HOW WOULD YOU DESCRIBE IT?

In terms of culinary reputation, I think it's on a path to reach that of New York and London, and you have so many superstar chefs opening restaurants here. Produce-wise, there's much to do, especially in decreasing the importation and exportation of products – I think we can definitely ease up.
We're also working exclusively with an organic hydroponic farm in Abu Dhabi – as it falls within our sustainability values as part of Hilton – that will soon lead the way in providing beautiful fresh produce, locally grown. If you come into the lobby this month, all the delicious strawberries you'll see on the cakes have been farmed especially for Conrad Dubai.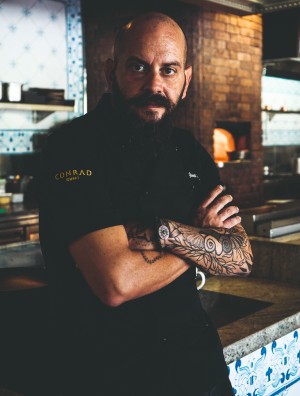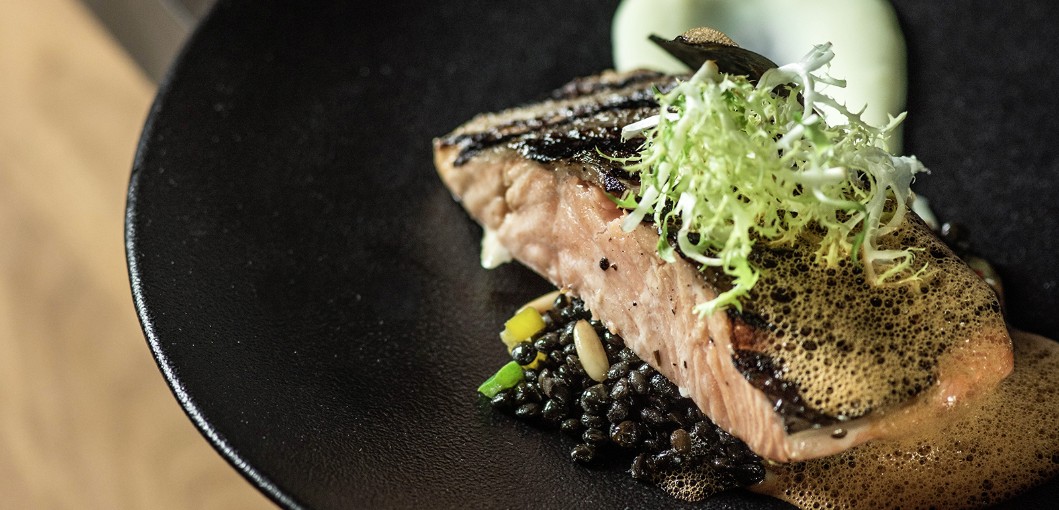 LET'S TALK ABOUT CONRAD DUBAI… YOU JOINED IN JANUARY AND ARE MID-REVAMP OF THE F&B OUTLETS. TELL US MORE…

It's the birth of a new era of food and beverage offerings at Conrad Dubai, and it's been a wonderful challenge making my dreams comes true. So far, we've launched new menus 
in Ballarò and Bliss 6, and are due to open our Italian-inspired lobby lounge by the end of the year, which will feature great homemade dishes, coffee and pastries. We also have a very exciting opening in November, that I believe is really unique to Dubai, but that's top secret – you'll have to follow Instagram for the live updates!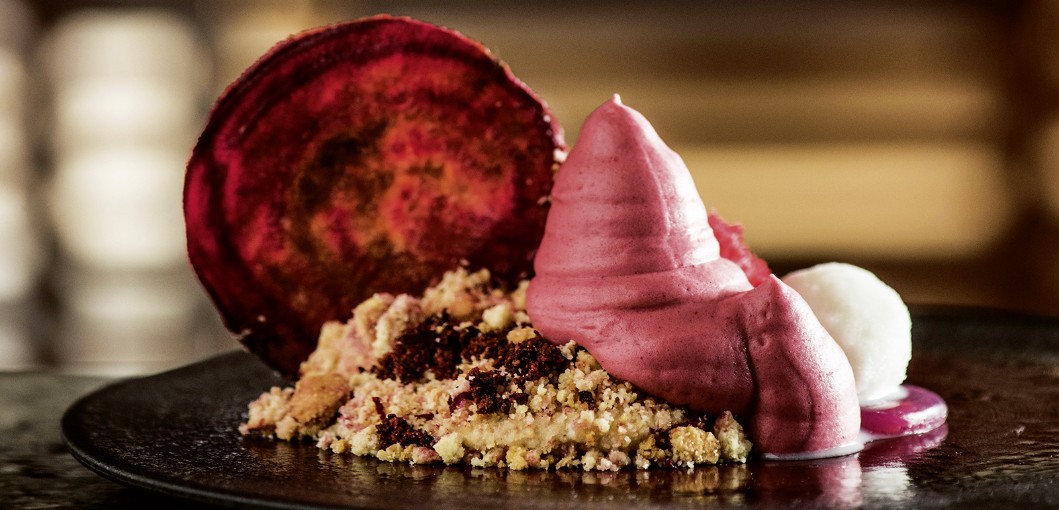 WHAT ARE A FEW OF YOUR FAVOURITE NEW DISHES?

We use sourdough on a number of our dishes, which is close to my heart because it uses a base that I have from my grandmother's recipe. I am a strong believer in persevering heritage, so while, yes, life is moving forwards, we should not forget where we come from. I believe we have forgotten some crucial ingredients and unique cooking methods from our ancestors and it is my duty to bring this back to the table. So I try to have a modern presentation whilst never forgetting my roots.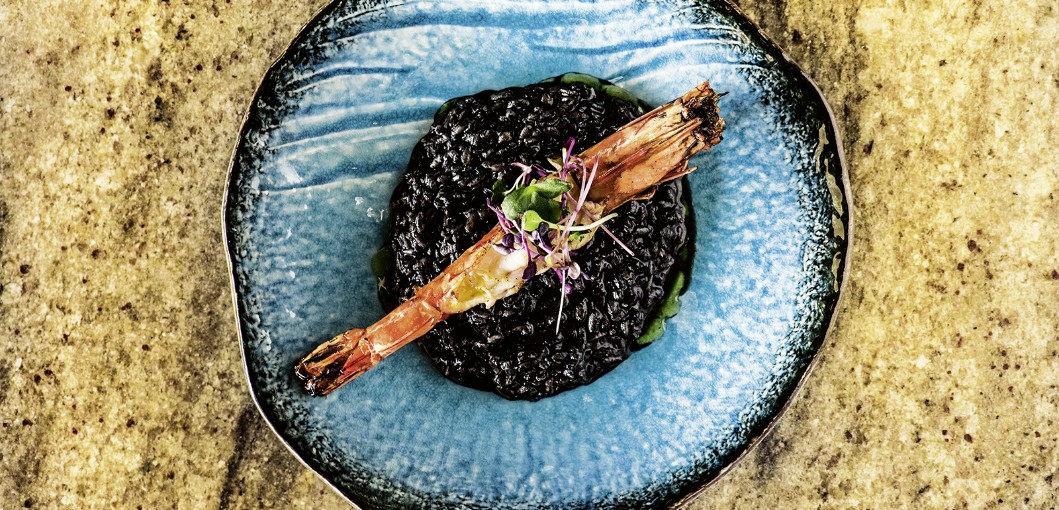 WILL YOU INCORPORATE ANY ELEMENTS OF YOUR GREEK HERITAGE INTO THE MENUS?

Yes, because I believe I am lucky because I have dual citizenship, which means I have the Mediterranean passion for food, along with the managerial structure from North America. My Mediterranean heritage gave me a true passion for food, and I'm a big fan of simplicity, so our new menus involve a lot of Mediterranean cooking, and the great produce, fresh herbs and good olive oil I know and love.
LASTLY, THE CULINARY SCENE GOES BEYOND SIMPLY FOOD THESE DAYS… HOW IMPORTANT 
IS EXPERIENTIAL DINING TO YOU?

It's very important, especially with the fast pace of social media today, where by with the touch of a button people can have a virtual experience from all over the world. So, it really is about innovation and thinking outside the box and giving our guests an experience that will make a difference… 
It's not just about the food, it's the whole package.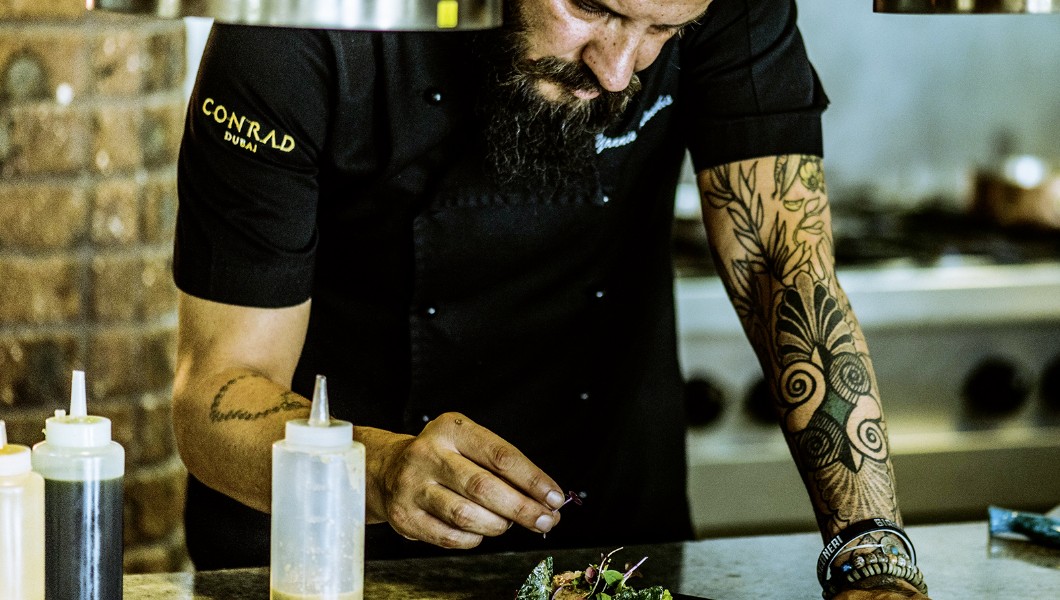 THE GRILLING...

FAVE INGREDIENTS: Onion – without it, there 
is no cuisine.
LAST MEAL: Spaghetti Bolognaise
FOOD INDULGENCE: Steak
STRANGEST THING YOU'VE EVER EATEN: Jellyfish in Sydney.
HOLIDAY DESTINATION: Greece – home 
is where the heart is.
THREE DINNER PARTY GUESTS: Sheikh Mohammed bin Rashid Al Maktoum, for his vision; Margaret Thatcher for her decisiveness as the first woman to hold office; and Aristotle Onassis for his business mind.
BEST-LOVED RESTAURANT: Eleven Madison Park.
MOST MEMORABLE MEAL: Turkish street food, in a small side street in Istanbul.
CULINARY MOTTO: Simplicity is the ultimate sophistication.
CAREER HERO: Charlie Trotter for his personal, modern interpretation of cuisine, which lead to his restaurant, which opened in 1987, being considered as one of the finest establishments 
in the world, setting the bar for many restaurants today.
COOKING SHOW: Kitchen Confidential – because it shows great insight into the kitchen and what goes on behind the scenes.