From Mayfair to Malaysia, by way of the Middle East, the chef everyone loves to hate, Gordon Ramsay, is laying claim to another restaurant, opening his first Bar & Grill concept in Asia. Part of a bold transformation of Sunway Resort – the spectacular flagship of Sunway City Kuala Lumpur - the ground-breaking partnership with Gordon Ramsay Restaurants will see the world-renowned, multi-Michelin starred chef's first-ever restaurant in Malaysia.
The restaurant concept's first location outside of London is scheduled to open in June 2021 and will be the signature dining destination at Sunway Resorts once its once-in-a-generation transformation is complete. From breakfast and afternoon tea, through to cocktail hour and dinner, Gordon Ramsay Bar & Grill promises 
a spectacular setting whatever time guests dine, with floor-to-ceiling windows that look out over the Sunway Lagoon. There's also plenty of space for families, and with booths and private rooms, elevated socially-distanced dining is on the cards, too.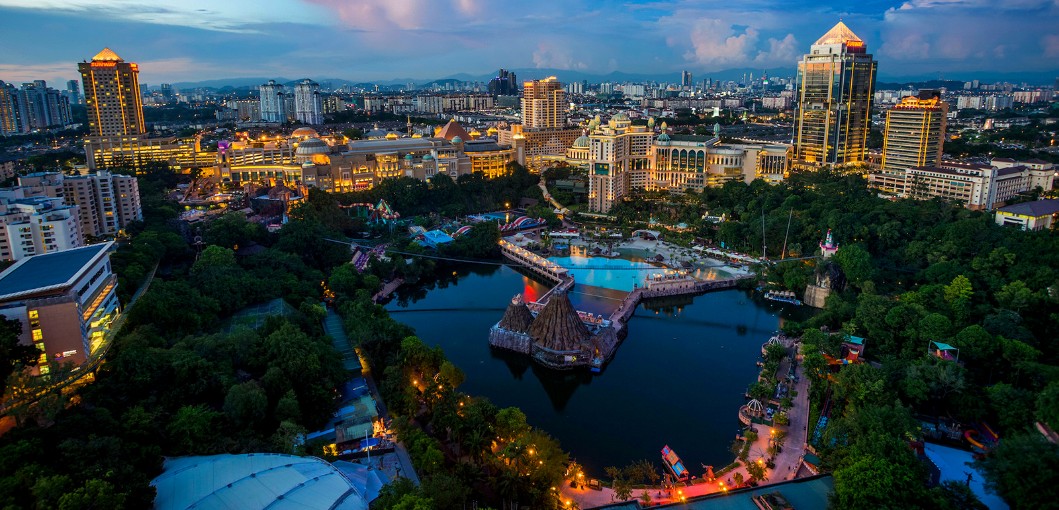 While the menu is yet to be revealed, we all know Gordon has a penchant for prime cuts of meat, so you can be assured only the finest will venture their way into the kitchen, with most locally-sourced and dry-aged in-house. Throw in a few of the chef's world-famous signature dishes, such as his renowned Beef Wellington and Sticky Toffee Pudding, and classic dishes with little influences taken from Asia, and things sound very tasty indeed.
Once the hotel re-opens, guests will find 
a completely reimagined resort, with new family facilities, specialist rooms, suites and lounges, 
all powered by the latest cutting-edge technology driving a forward-thinking guest experience.