This is not your first venture in the UAE. With Bread Street Kitchen already open at Atlantis, The Palm, what motivated you to open another?
When Caesars first announced they were planning on coming to Dubai, they suggested there was no better partner to team up with than ourselves. The success of the Caesars Palace Hell's Kitchen in Vegas was off the charts. I flew out, I looked at the site, saw the beach, and the resort is beautiful, so it was almost home-run because of the relationship in Vegas. Everyone thinks Vegas and Dubai are easy markets because it's like shooting fish in a barrel – nowhere near it. Dubai is a tough market and Vegas is a tough market.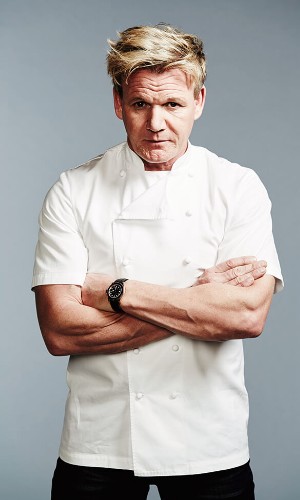 Hell's Kitchen has just been picked up for season 19 and 20 and any show today that makes it past the first five or six seasons is huge. It's all happened by way of a natural relationship with Caesars and I couldn't have done it without them.
What can diners expect in Hell's Kitchen Dubai?
Hell's Kitchen is a boisterous, lively, exciting, open restaurant. It is split into two teams, the red team and the blue team, and you get to see a live kitchen in action – whether you want a romantic table on the terrace in front of the water or you want to be in the thick of it. So it's one-of-a-kind. It will follow the TV show in a way; we will bring a little touch of nostalgia from the small screen into the restaurant space.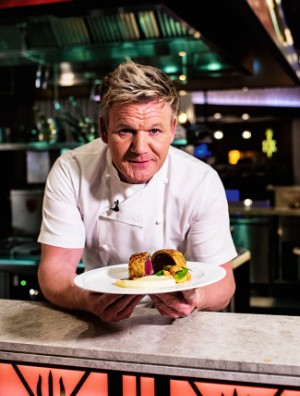 Influencers also have big draws on their own network so they have a huge sway. I welcome that with open arms
What are your thoughts on social media influencers and their effect on the restaurant scene in general?

Highly influential. Instant. Less long-winded than four or five week publications. When we post between Facebook, Twitter, YouTube, Instagram, I think we reach in excess of 30 million. Being in that position is an absolute dream. Influencers also have big draws on their own network so they have a huge sway. I welcome that with open arms because if it's not good, you tell me then and there – don't wait six months to tell me. And we feed that back [to the restaurants].
This September, we celebrate 18 years of three-star Michelin [at Restaurant Gordon Ramsay], so all the success that you see is partly built on those two decades of absolute utter consistency. And I've had spats and run-ins when it's gone personal. Now over the last decade, I think the best thing that's ever happened is that level of intrusion because it absolutely makes you raise your game.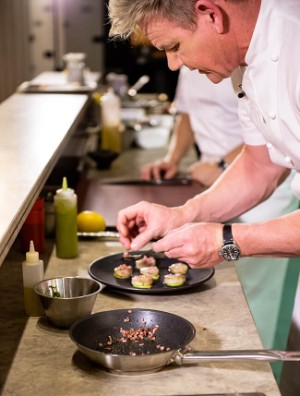 There has been some conflict between bloggers and restaurants in the UAE... So, who are we talking about? No one's mentioned what happened.
The level of exposure with these awards is important and it's a really nice confirmation of how good you are...
A Dubai-based chef banned a food writer following a negative review of his restaurant, Gaia. He claimed it was personal.

Wow. I think after cooking for 25 years, there are parts of my life where I still get judged by individuals that know less about food than I do. But f*ck it, that's the nature of the beast. Do I take it personally? I did. Do I today? Move on. There are way more important things to think about. His restaurant's a success and it's very busy. I was there for dinner last night.
Did you like it?

Wonderful. A bit too bright; the lights need to be turned down but apart from that, it was great. Here's the thing, whether he's upset or disappointed, we are f*cked without customers. We are in the hospitality industry. It's like a football team that needs loyal supporters.
You get thrashed three-nil, you want them still to turn up in the winter, in the pissing rain to support you. It's the same with restaurants. In blizzards, storms, gales, you want customers to turn up. So customers are king and we need bums on seats. The minute you think that you don't and that they'll come in droves, that's not the case. That's a learning process.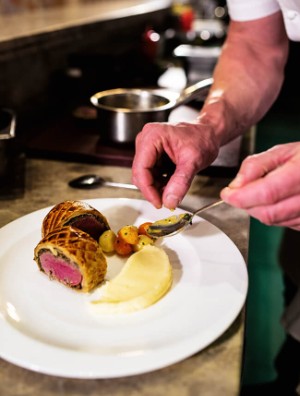 Bread Street Kitchen Singapore is launching the 'impossible burger', and you have designed a 'vegan roast' in London. Has your attitude towards vegetarians and vegans changed over the years?

No. There's a couple of things going on. Everything I said was sarcastic, a bit of fun, and letting off steam. We have the most extraordinary tasting menus, we have had them for the last 15 years. I've seen the welcome change and gearshift in customers who will eat a rib eye or tomahawk steak and come in the next day and have a vegan pizza. It's just been highlighted with the [increasing number of] restaurants we've got because it's something that's on the rise.
It's something that needs to be highly considered and something that needs to be seriously adaptable on a daily basis. So you move with it – or it moves you. And I'm moving with it. I remember Alain Passard in Paris when he won his third Michelin star; a year later he turned his restaurant vegetarian and still had three stars. How cool is that? A great testament to the chef.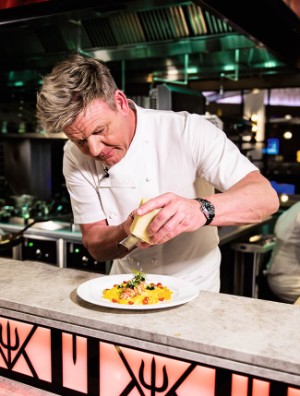 Speaking of Michelin, your restaurants are well and truly star-studded. Do new awards and accolades still excite you?

Does Bradley Cooper not think of going into a movie next year because he didn't win Best Director? It's the same in our industry. So listen, awards are nice, it's a cherry on the cake. I think it's amazing for the staff. The level of exposure with these awards is important, and it's a really nice confirmation to how good you are. So what would I do if there was no Michelin Guide? There would be the Good Food Guide, the AA Guide, there's always a guide somewhere. They are taken seriously but it's not what we cook for.
What's next for your restaurant ventures? Are you eyeing new cities or concepts?
We have an amazing restaurant, one of the biggest I've ever opened, in London this summer: Lucky Cat. And it's my second real venture into Pan-Asian. We got told off because I'm not Asian and I shouldn't have an Asian restaurant. I have to laugh at it now. I've been to Kyoto, I've been to Tokyo, and I've studied [the cuisine] and I had two restaurants in Tokyo. So the length and breadth of insight into the culture and the respect… I'm going to do it justice.
Moving away from food, what's your ideal family holiday?

Every year, we take August off. We've just built a house down in Cornwall, so a family holiday for us would be dogs, beach, swimming in the morning, and the kids are super active. We have vineyards in the back garden, we have oyster beds and mussel beds on the beach. It's amazing.
You have a great collection of cars – are you eyeing any new ones to add to your garage?

I'm obsessed with cars because it's that level of perfection. I did something the other day, I have a LaFerrari and a LaFerrari Aperta. I got my sleeping bag out and I slept in between them, that's how f*cking obsessed I am. What's coming next? It's the Red Bull Aston Martin Valkyrie. I had a fitting about two weeks ago and the technical director of Aston Martin said, 'dude, you need to lose weight otherwise you're not going to fit'. I started crying at the thought… I can't not fit in it! So yeah, Aston Martin Valkyrie.