How did you first fall in love with food?

I believe this is one of the most classical answers to the question, but it couldn't be truer… It is the food of my grandmother. She lived with us and her food was a dream come true – in the exception of a terrible beetroot salad that my sister and I hated!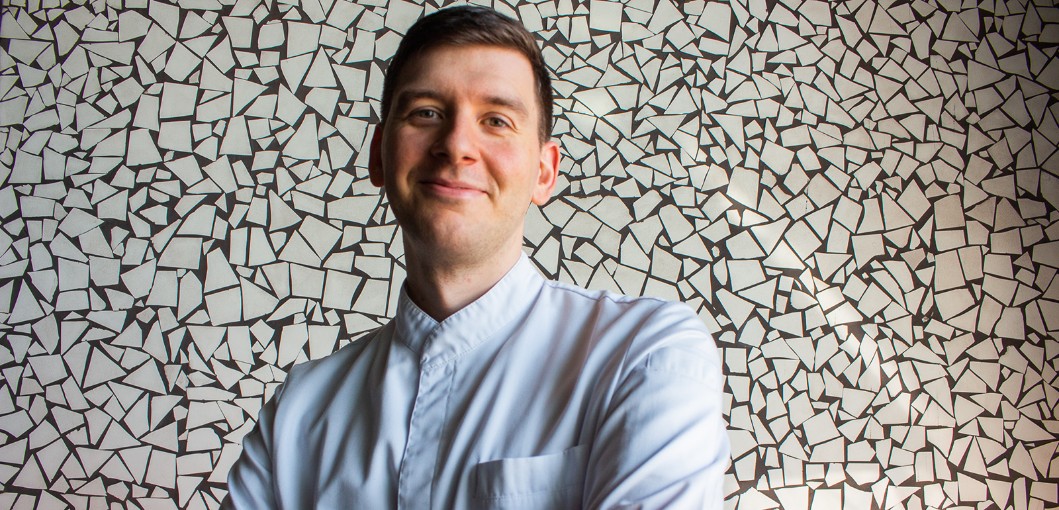 Once you'd got into cooking, who did you look up to?

Just a few weeks before starting my apprenticeship, I came across a book called Kitchen Confidential by Anthony Bourdain. He believed hospitality to be crazy, and ironically it is as intense as he described and there is a lot of truth in the quote, "Having a sous chef with excellent cooking skills and a criminal mind is one of God's greatest gifts". The key takeaway was to enjoy all the madness and to have fun – no matter how long the hours are or how much pressure there is each day.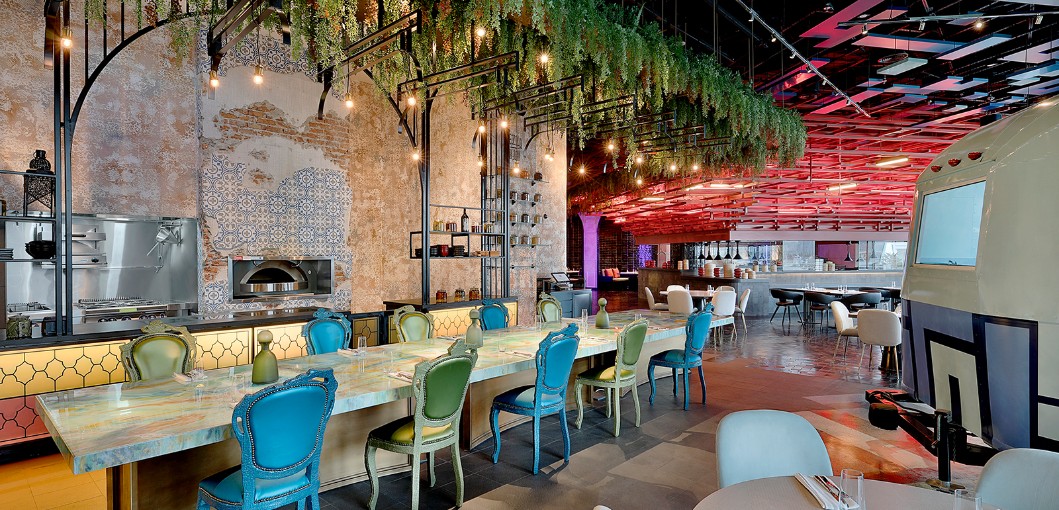 Let's talk cooking... Is there a dish that kick-started your career?

Not necessarily kick-started, but there's one that I am actually quite proud of, from when I used to be a pastry chef. We came up with a dish built around the simple idea of rice pudding and peaches. You don't need expensive ingredients to make an amazing dish, just a great product at the right time of year. Even something simple can be exciting, breaking it down into a rice pudding-flavoured foam, crispy rice paper, a warm fresh orange flavoured milk rice, served with different preparations of white, yellow and blood peaches with a hint of rosemary and honey. That dessert was the main reason why I received a 9/10 rating in a big restaurant guide that year, stating that the desserts were on a level that the rest of the kitchen almost reached. Working on an extremely high level in a two-Michelin starred restaurant, and receiving feedback like this was one of the most memorable moments.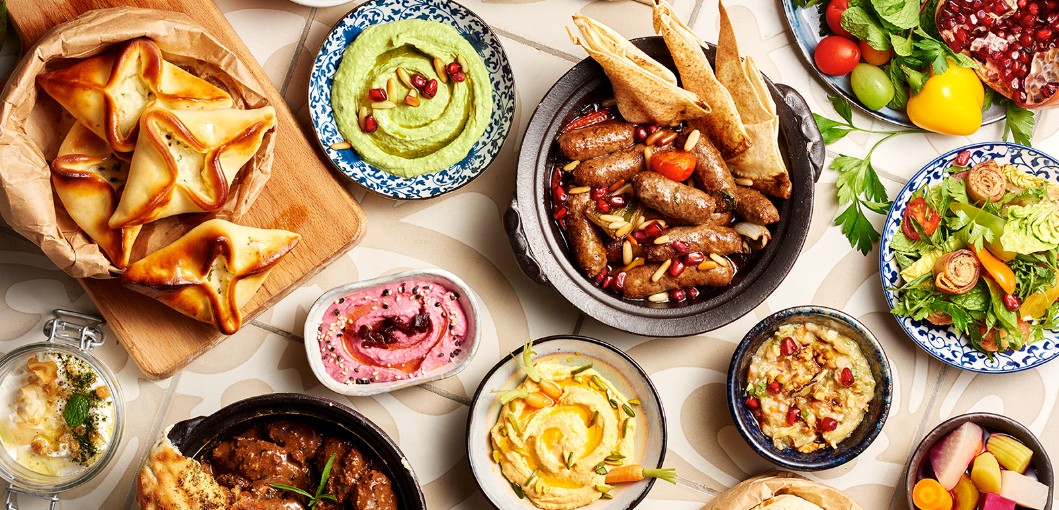 It's been a challenging year for everyone – how did the pandemic affect your work?

We only had a very short hit during the pandemic, since our hotel was utilised for various biosphere events. Cooking for guests that you see 24/7 and more or less live with, required a different approach. Packaged meals for quarantine periods, special athlete meals, creating moments that bring some excitement and break the daily routine were new to us, but a thrilling challenge.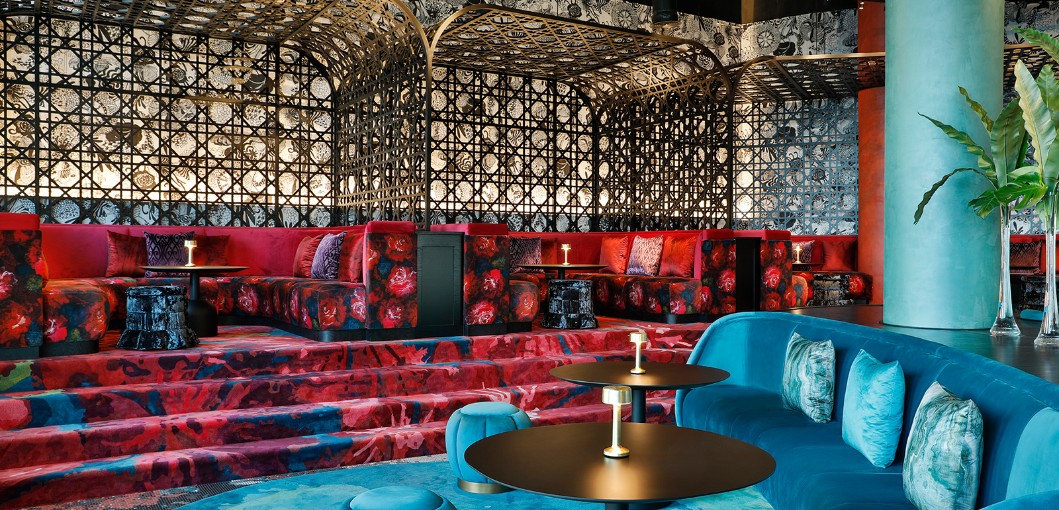 And on the positive side, what silver linings did you find?

Fortunately for us, Yas Island was definitely not a slower pace last year. We had very little downtime, since we hosted all three UFC Fight Island and racecar events over the year. The main takeaway, though, was understanding that even in a pandemic, nothing is impossible, no matter how crazy it seems with everything shut down around you.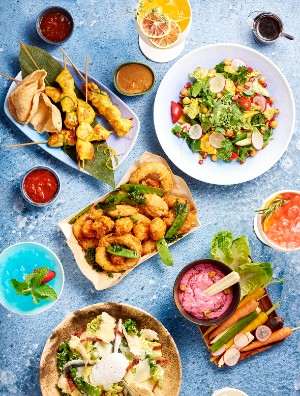 Have you witnessed any food trends emerging following 
the pandemic?

I think the demand for delivery options will increase. For example, you can see big hotel brands making their way into the cloud kitchen concepts that shoot up everywhere.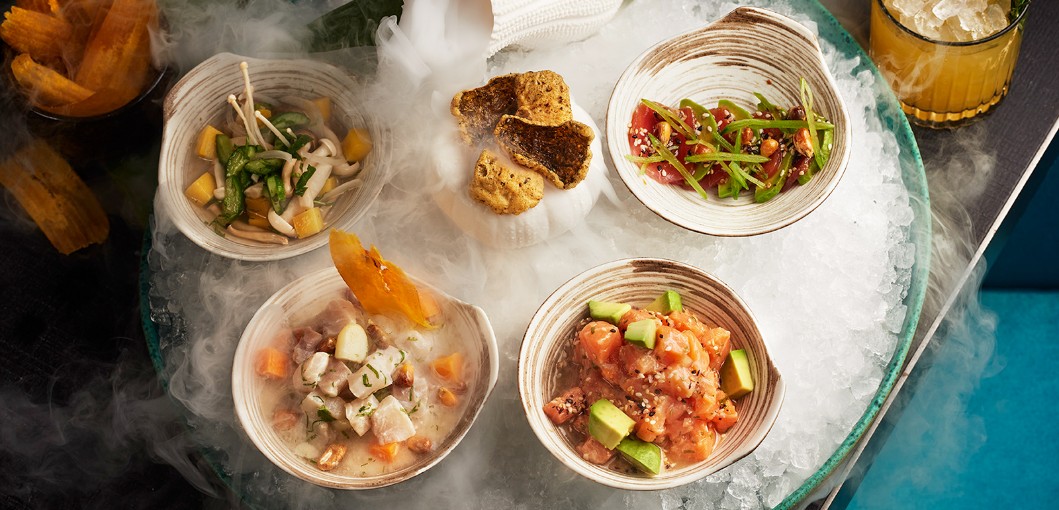 So, you look after five quite diverse outlets at W Abu Dhabi – Yas Island. How would you describe your overall vision?

The B&F vision focuses on three important aspects. First off, 'different'. We believe normal gets you nowhere, hence why my team and I always aim to surprise our guests, for example, by creating a two-metre tall egg for Easter. Secondly, it's to be legit, meaning truth versus trends, providing rule-breaking creativity and focusing on quality. Lastly, the energy and excitement of each B&F space is unbeatable. We bring together a dynamic mix of locals and global visitors that can drink, eat, laugh and play together.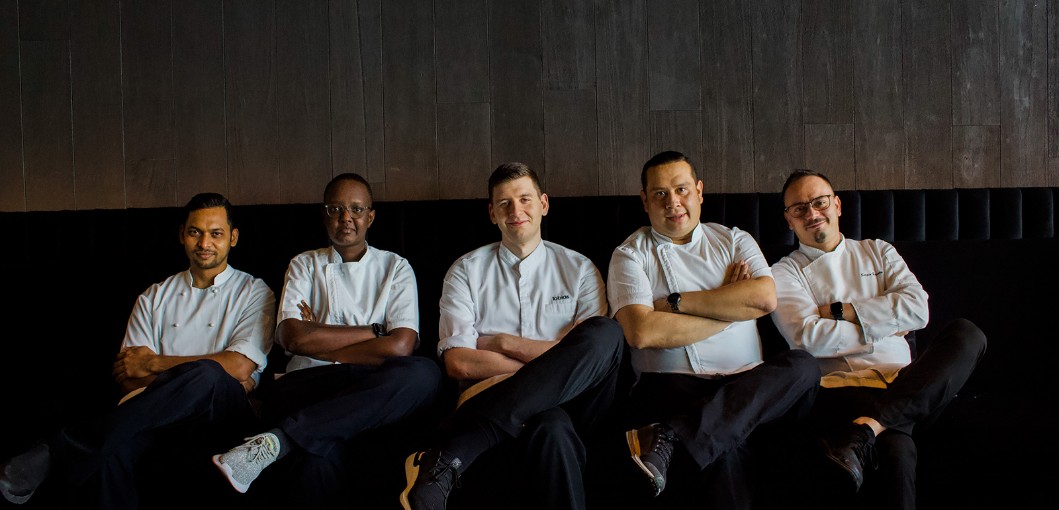 At Garage, you've got Peruvian, Asian, Arabic and Italian food. Do the chefs hail from these countries, too?

Garage is both a melting pot of cuisines but also of nationalities. We have chefs from Guatemala, Peru, China, Jordan, Italy… Which I believe is the key ingredient to the amazing food we serve. Whilst I can try to replicate a dish with the knowledge I gathered from my travels, but someone originating from that country always knows a little something that turns the dish from good to really amazing.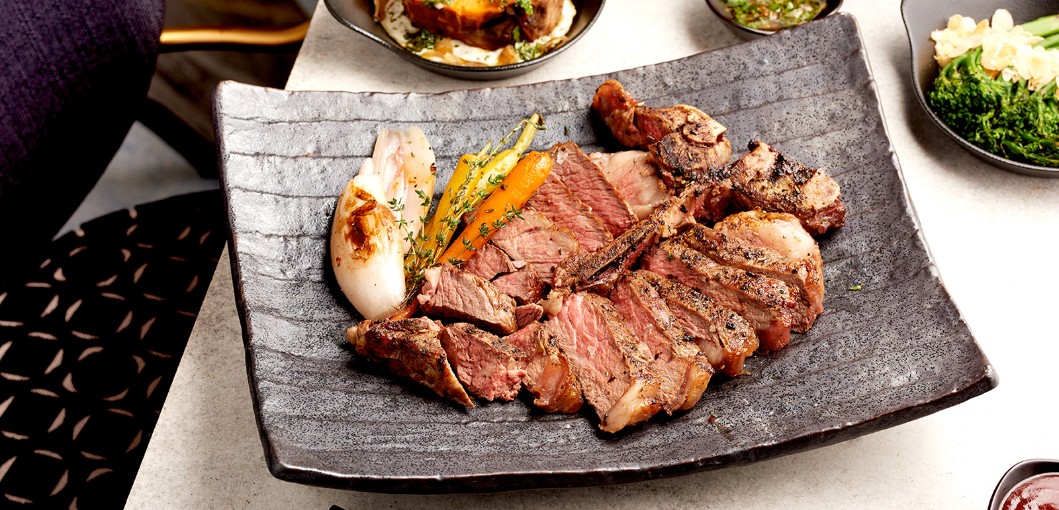 Any dishes from the hotel repertoire that you particularly enjoy cooking?

The ceviches and tiraditos from Garage are my favourites – simple, fresh ingredients that are full of flavour.
Quick-fire question... If a guest was staying at the hotel for just 24 hours, what three dishes should they try?

They should start with the Rainbow Hummus (basil, beetroot and carrot) and freshly baked bread from the Mezza Bar. Then the steamed dumplings from Steam Table, and then end the meal with Lomo Saltado from Nikkei House.
Let's talk travel… What's the most interesting country you've visited food-wise?

I don't really have a favourite. Every country has [food] jewels to offer, you just need to be open-minded enough to search and find them. I had one of my best meals (BBQ chicken, tabbouleh and couscous) in a small side street in the middle of West Africa, cooked by two Togolese ladies. Africa was very interesting, mostly because it felt like a big adventure every day, with new surprises around every corner.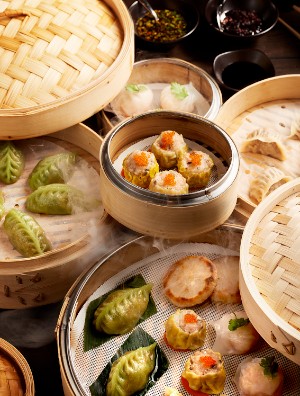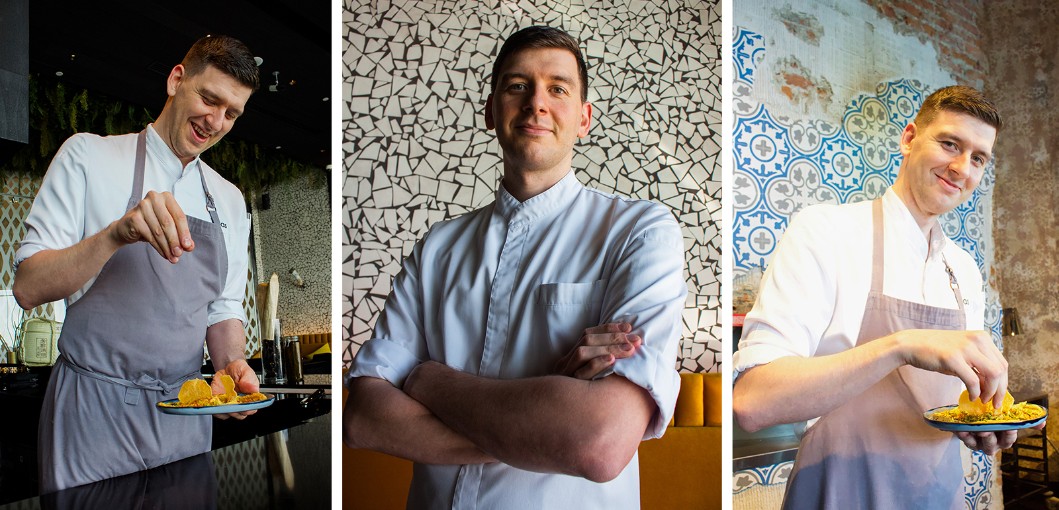 Are there any countries you're desperate to visit in terms of its food?

Japan is on the To Do list for food. The feedback from my chef friends coming back from regular food trips there is very intriguing. The obsession with perfect produce and food is something I want to try.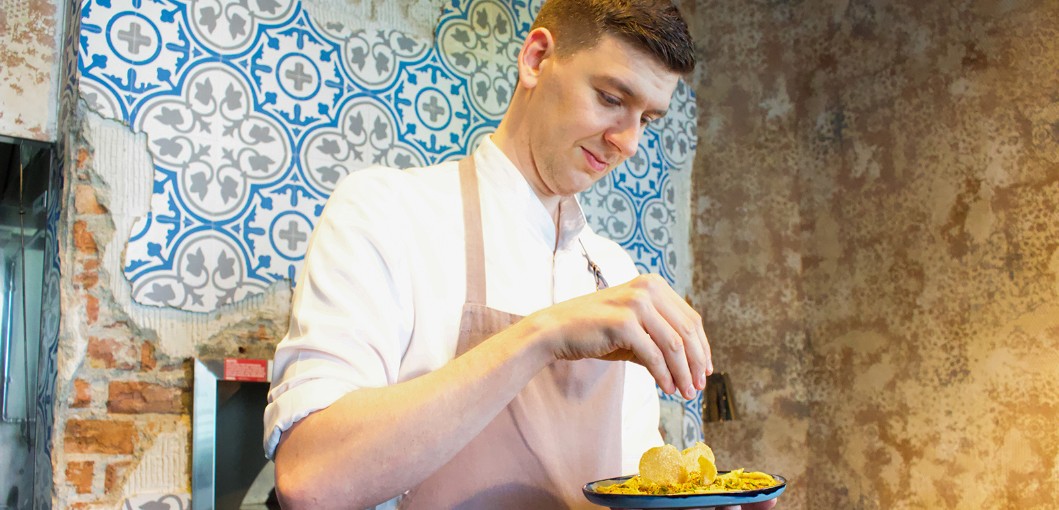 And lastly, what would your legacy dish be?

Something I'd like to be remembered for is having a playful and open-minded approach to food. Be it a torched shawarma chicken tart carried around on a big wooden plank at our B.I.G brunch, or popping a huge balloon, or coming up with butter chicken burritos for a VIP during UFC.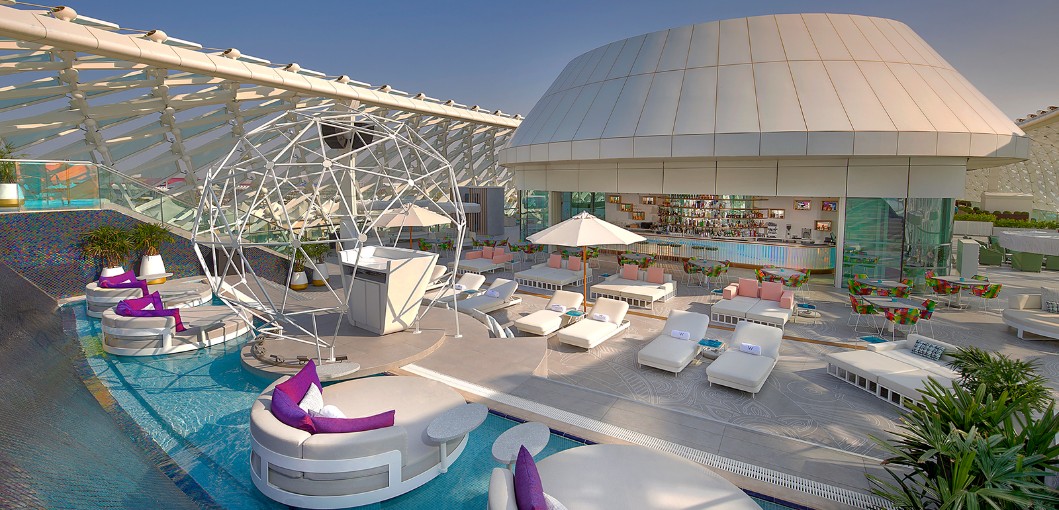 BEST RESTAURANT: Aqua in Wolfsburg, Germany – the entire menu was amazing.
NEXT DESTINATION: Budersand Hotel in Sylt, Germany.
STRANGEST THING YOU'VE EATEN: Probably three-week fermented meat and banana peel 
ice cream.
ANYTHING YOU WON'T EAT: Eyeballs
FAVE FOODIE DESTINATION: Singapore – the food scene and quality is incredible.
IF YOU COULD ONLY EAT ONE DISH FOREVER... A proper Doner Kebab.
GREATEST FOOD INDULGENCE: Macarons – there are always some in my freezer.
INGREDIENTS YOU CAN'T LIVE WITHOUT: Butter, butter, butter.
THREE DINNER PARTY GUESTS: Elon Musk, the author Anthony Bourdain and my grandmother. It would be a great conversation between us all, with Elon's input on Tesla, Anthony's insight on his cooking skills, and tips and tricks from my grandmother.
COOKING MOTO: "When you acknowledge, 
as you must, that there is no such thing as perfect food, only the idea of it, then the real purpose of striving toward perfection becomes clear: to make people happy, that is what cooking is all about" – by Thomas Keller.
FAVE COOKING SHOW: Anthony Bourdain: No Reservations – great humour and showing how (food) travel should be.