On track aboard DECCAN ODYSSEY

India's history is still sung in folk music and recited by bards, but a rail journey through the heart of the subcontinent is tantamount to time travel. Deccan Odyssey recalls regal celebrations of life and brings to view the lush paddy fields, quaint villages, silvery sandy beaches and azure coastline of India's west and northern reaches.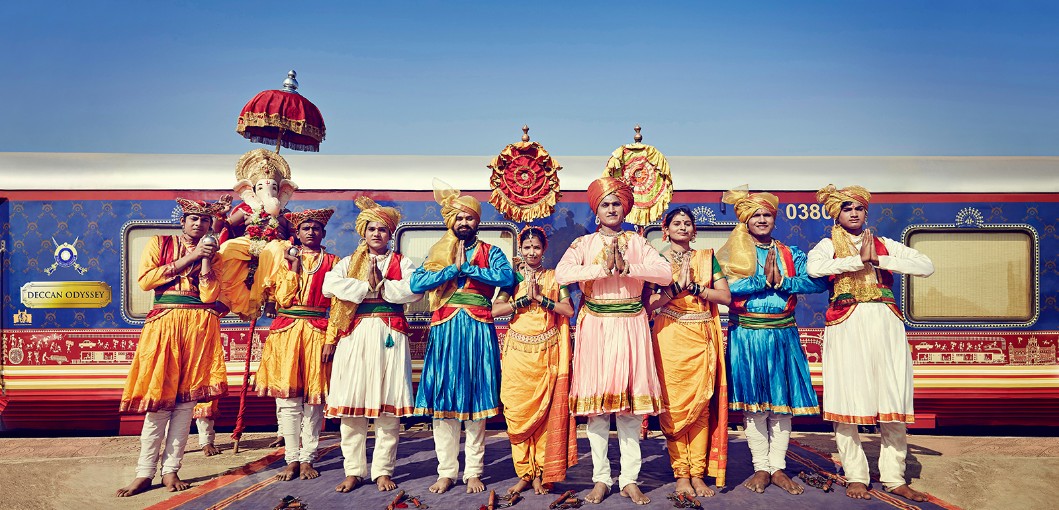 Your journey is your destination. "The Blue Limousine" may conjure the image of four wheels fitted for tarmac, though Deccan Odyssey is anything but. The 21-coach train has six stunning itineraries at its disposal, rolling past a UNESCO World Heritage Site, vineyards, palatial residences, sun-kissed beaches and peaceful backwaters. You might even get a glimpse of tigers basking in the sun as you track on through.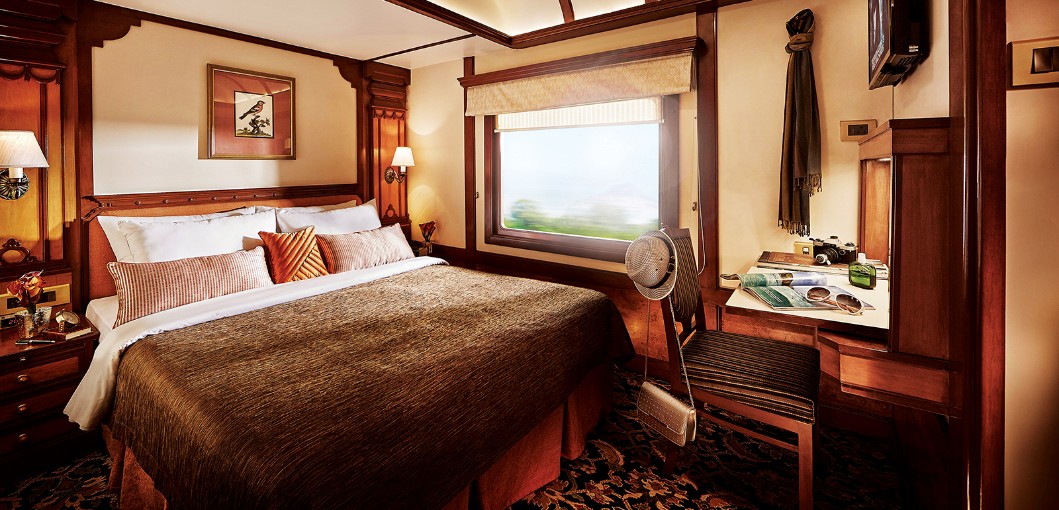 Each destination is traversed by the luxury locomotive, but the train is itself an escape, with dining, lounge, and conference and spa cabins adjoining the 11 plush en suite sleepers. Taking cues from the imperial carriages of old, used by the maharajas themselves, each of the sumptuous coaches are inspired by a different royal era of Maharashtra rule and come equipped with air conditioning, internet connectivity and personalised amenities to ensure the journey will be as comfortable as it is memorable.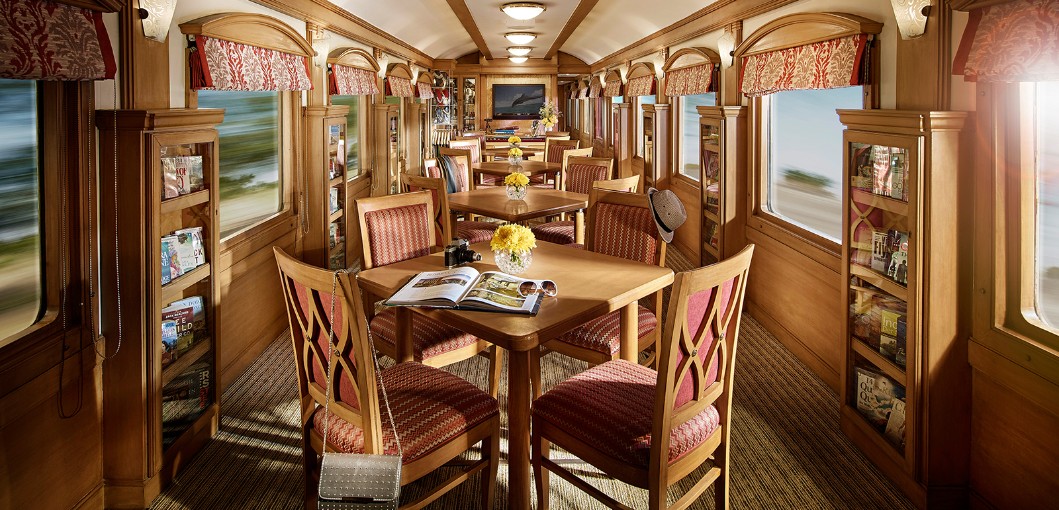 Reflecting the penchants of those erstwhile officials, the cabins are outfitted with cosy furniture and authentic décor that complements the outside views and shifting landscapes. With space to roam freely, guests can make use of the safe storage and enjoy the multi-cuisine restaurant, a well-stocked bar, high-tech conference cart and a spa and massage cabin to add some indulgence to an already colourful experience.
Deluxe cabins begin at US$5,810 for single occupancy but for the truly regal experience, a Presidential Suite can be yours for $12,579 – just make sure you save some pennies for Mumbai Hi, the train's on-site bar, stocked with the best varieties of Indian and international wines and spirits.
Train buffs may already be aware how it all began; with the success of the first luxury Indian rail experience, The Palace on Wheels paving the way for deluxe rail journeys in the south-western part of the country, which were the brainchild Maharashtra Tourism Development Corporation (MTDC). Now, in 2016, Deccan Odyssey stands on the shoulders of the railway pioneer as India's second-ever luxury train.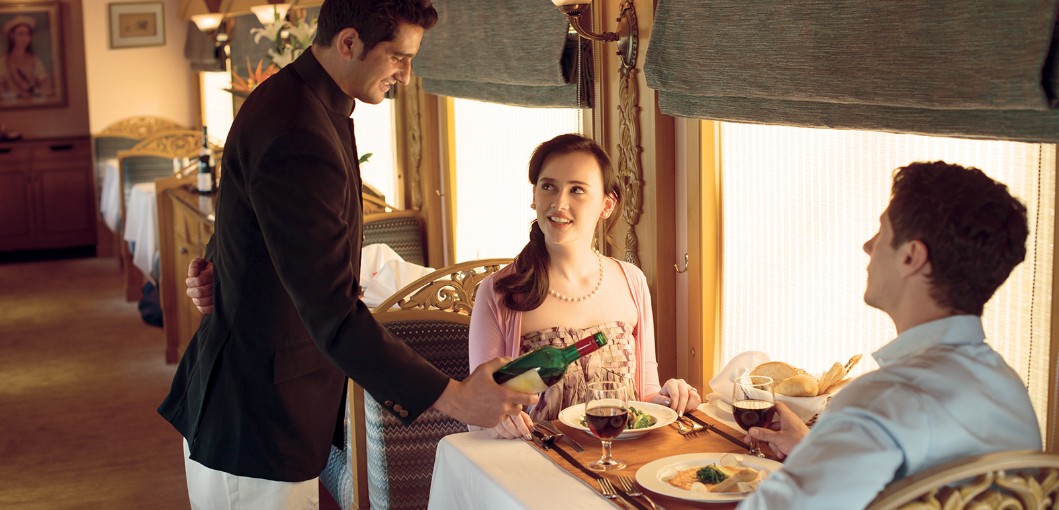 But you don't need to know about the past, just where you're going – and the array of destinations are as charming as the cabins themselves. The seven-night, eight-day itineraries (from US$8,386 per shared cabin) include "Jewels of the Deccan", which calls at both Ellora and Ajanta Caves for a geological jaunt, and "Hidden treasures of Gujarat", which includes the medieval capital of Vadodra, the holy city of Nashik, the wild sojourn of the Little Rann and pilgrim spots of Palitana.
---
The beautiful south with GOLDEN CHARIOT
Densely verdant, fringed by sandy beaches and home to infinite colours and cultural sights, southern India is a destination that should be high on every world traveller's itinerary. Specialising in luxe rail journeys through this breathtaking part of the world, The Golden Chariot carries guests to the region's best sights in style and comfort. Designed and operated in line with the world-famous Palace on Wheels, passengers on The Golden Chariot have the ability to relive the golden age of rail travel in this train that features 11 air-conditioned saloons with four cabins each – kitted out with five-star amenities – two dining cars, a bar lounge, business centre, mini-gymnasium and Ayurvedic spa. And, throughout, it is all lavishly decorated after the intricate 12th-century Hosalya-style architecture.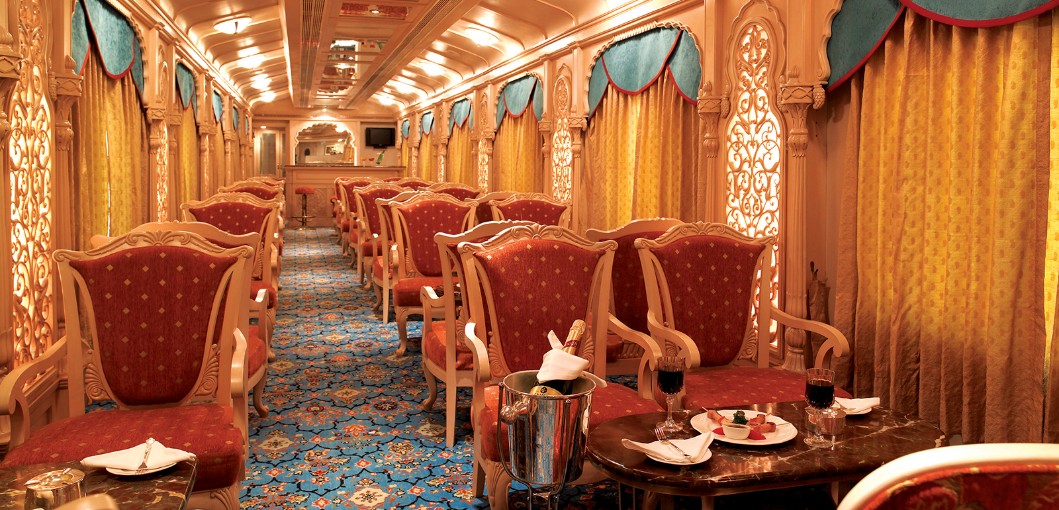 Gently chugging through the breathtaking landscape of the country's southern states – Karnataka, Tamil Nadu and Kerala – passengers are treated to heritage sites, temples and wildlife reserves in two different eight-day journeys. In "Pride of the South" (from US$8,260 for a double cabin), Karnataka is front and centre, departing from Bangalore where the experience begins with high tea at The Taj West End hotel before arriving the following morning in Mysore, where a palace and royal art gallery are on the itinerary.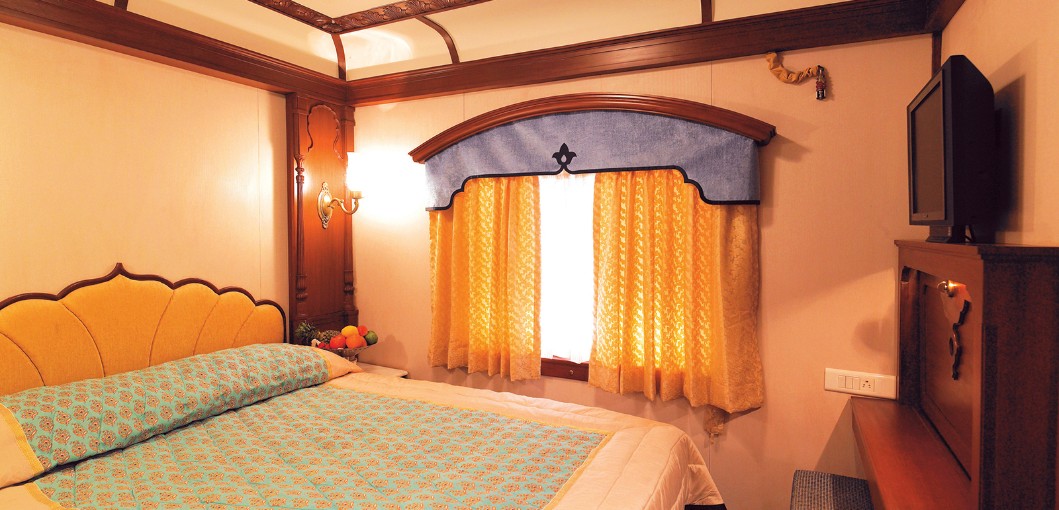 In the extraordinary days following, highlights include a safari and boat ride in Nagarahole National Park; the chance to explore the ancient Hindu temples of Halebidu and Belur; and the famed UNESCO World Heritage Sites of Hampi, Badami caves and Pattadkal temple complex. The journey ends in paradisiacal Goa with a tour of 15th-century churches and seaside fun at palm-fringed beaches.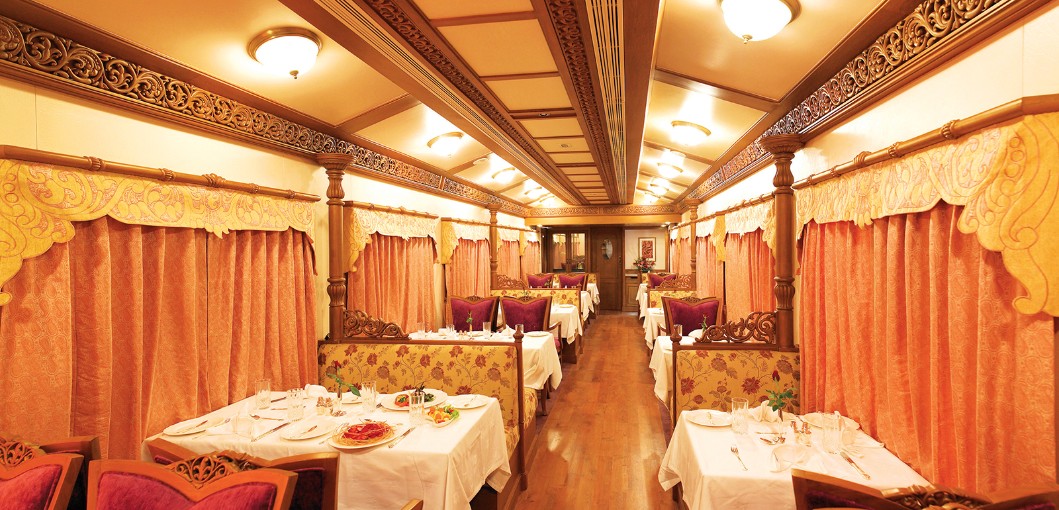 Offering a broader look at southern India, the "Southern Splendour" (from $9,310 for a double cabin) tour journeys through Karnataka, Kerala and Tamil Nadu with Chennai being passengers' first destination after waving goodbye to the Bangalore station. Here, see 8th-century stone-cut Hindu temples at a UNESCO World Heritage Site. Continuing on, wonders come in the form of Pondicherry's charming 19th-century Latin quarter; a visit to Madurai, where silks, pearls and spices make for must-have souvenirs; and an early-morning stop in Kanyakumari that showcases a tranquil sunrise at the point where the Bay of Bengal, Indian Ocean and Arabian Sea meet. The final days bring passengers to Alleppey with its labyrinthine, lush backwaters that can be discovered on a traditional houseboat, or kettuvallam, before colonial Fort Kochi welcomes with its quaint lanes, Chinese fishing nets and heady local spice market.
Enrich the journey with add-on packages from the Palace on Wheels to go on tiger safaris, explore excavated ruins or find peace through yoga.
While gliding down the railway from destination to destination, passengers are treated to the pleasures of cuisine once dined on by royalty in two sumptuously appointed dining-car restaurants, Nala and Ruchi, and can sip refreshing gin and tonics in the Mysore Palace-inspired Madira lounge bar, where local artisans may also be found performing. After thrilling days of exploration, visit Arogya to obtain well-being and serenity through the region's renowned Ayurvedic massages – the cherry on top of what is surely a once-in-a-lifetime Indian experience.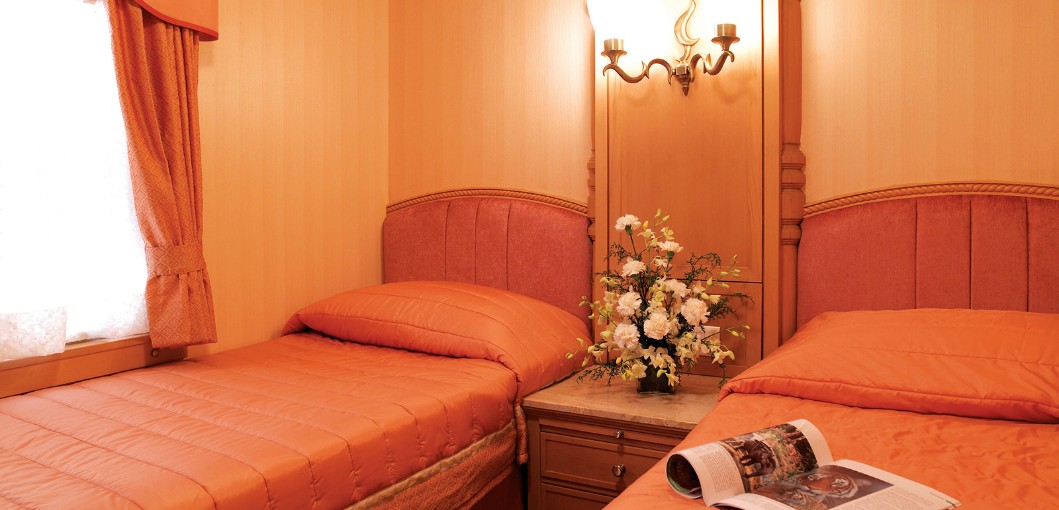 ---
Regal rail: MAHARAJAS' EXPRESS
Covering some of the most magical destinations in India, boarding Maharajas' Express to set off on a journey of wonder and fantastic discoveries is unlikely to disappoint – especially with the train's indulgent atmosphere enriching the unforgettable experience. Tempting travellers with five different journeys lasting either four (from US$3,850 per person sharing) or eight days (from $5,980 per person sharing), each excursion reveals an ancient land where maharajas, stately fortresses and magnificent palaces dot a landscape that rambles from Ranthambore's forests and the pink walls of Jaipur, to Jodhpur's desert and the frenetic cityscape of Mumbai.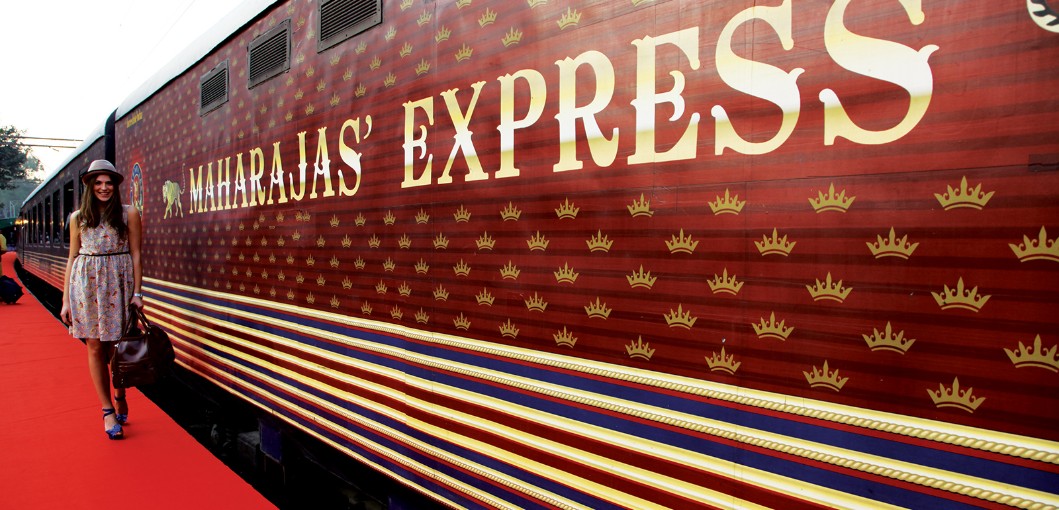 Aptly named, the regal interiors recall a bygone era while state-of-the-art, five-star amenities ensure the comfort of the modern traveller. Gourmet dining covering a variety of cuisines is served in two individually themed dining cars – Rang Mahal and Mayur Mahal – with decadent gold-edged Limoges plate ware and hand-cut Swarovski crystal glasses, while a third lounge car, Rajah Club, is equipped with the Safari Bar, a shop and library – even while in transit, the experience is nothing less than civilised and discerning. Across four cabin categories, each accommodation includes a suitably royal atmosphere with butler service, carpeting, lush tapestries and upholstery, and semi-precious stones and antiques.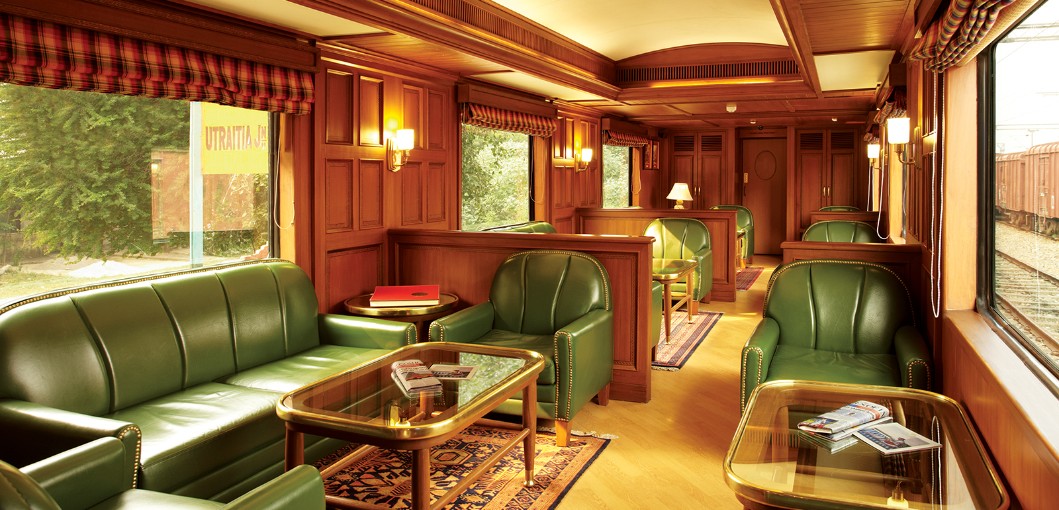 Oversized windows ensure that none of the breathtaking landscape whizzing by is missed, along with mod cons like an LCD TV and private bathrooms. For the ultimate maharaja experience, the sumptuous Presidential Suite spans an entire carriage with a sitting and dining area, two bedrooms and two bathrooms – all of which is decorated in exceptional style. When disembarking to set off on a day of discovery, deluxe coaches (for guests in Deluxe Cabins and Junior Suites), personal cars (for those in Suites and Presidential Suites) and porters are at the ready, accommodating transfers with ease.
Golfing aficionados should take the time to tee off in Jaipur – Rambagh Golf Club is a prestigious course with picturesque views.
Off the train, professional English-speaking guides accompany passengers as they sightsee, shop and safari. For the full experience, the eight-day "Heritage of India Journey" includes nine destinations, starting with Mumbai and concluding in Delhi. Days pass by brimming with cultural enrichment, with visits to the 2nd-century BC Ajanta Caves replete with Hindu, Buddhist and Jain art; spa treatments at a five-star hotel or a private shopping tour in Jodhpur; painting elephants brilliant shades in Jaipur; spotting tigers in Ranthambore National Park; and, in Agra, breakfasting with champagne at Taj Khema before ogling one of the country's most iconic structures, the Taj Mahal.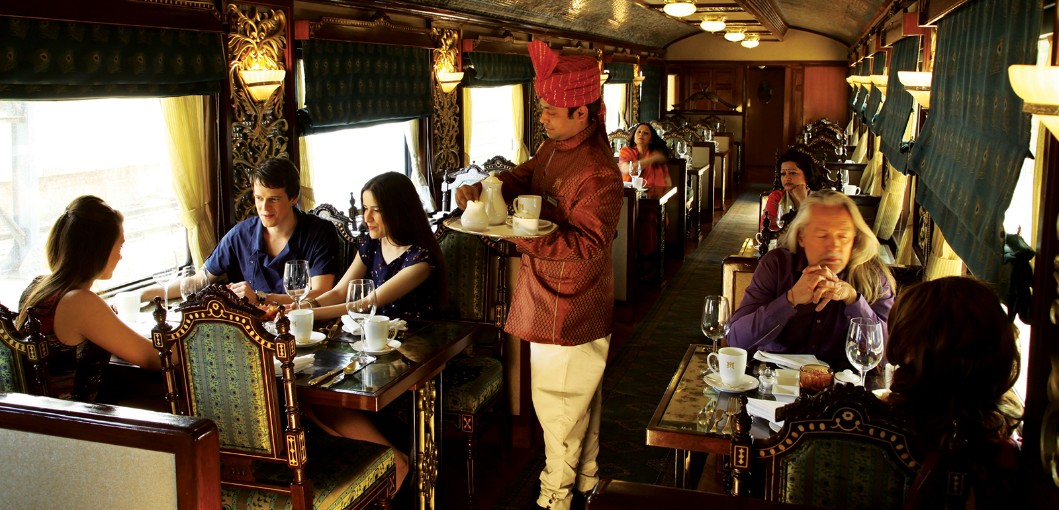 For a long-weekend escape – how better to make use of the upcoming holidays? – "Treasures of India Journey" takes passengers on a tour of the Golden Triangle over four days filled with colourful bazaars, impressive forts and thrilling wildlife. Departing from Delhi, guests quickly find themselves in Agra where, along with the ubiquitous Taj Mahal, spas and a tour of the Itmad-ud-Daula tomb tempt; in Ranthambore National Park, a Jeep becomes your new chariot as you search for big cats; and elephants are next on the itinerary, with the enormous creatures partaking in a friendly game of polo in Jaipur – a rare and extraordinary journey from start to finish.