You don't need to be a Formula One fan to have the Monaco Grand Prix on your bucket list. Every May the narrow streets of the tiny Mediterranean principality are transformed into a race track which weaves past designer boutiques and historic hotels. The exhilarating experience of seeing space-age cars jostling for position just inches away from the buildings is only matched by the shrill scream of their engines. Despite Covid-19, the race has got the green light this year making it even more of a landmark event. It is the place to see and be seen and, for the jet set, there's only one way to arrive...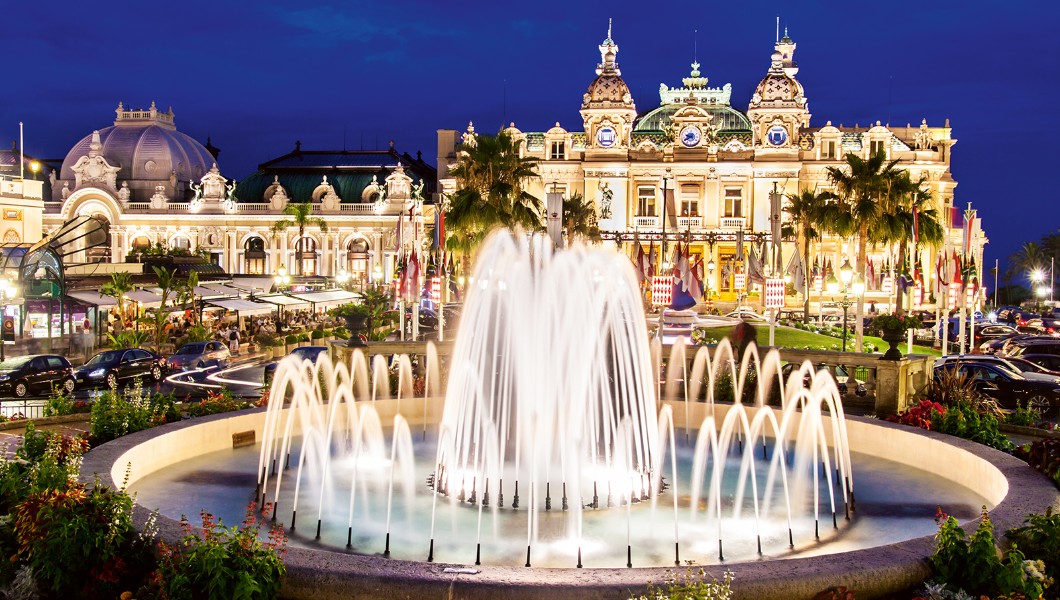 09.00

You know you're going somewhere special when passengers' faces are pressed up against the windows of the plane when it's coming in to land. The closest airport to Monaco is Nice in neighbouring France and it isn't uncommon for a wave of 'oohs' and 'aahs' to ripple through the plane on the approach. The airport is right on the coast and on a clear day you can see the craggy coastline curve round from France to Monaco and right into Italy. To get an even closer view, head to the Monacair desk on arrival and book a helicopter ticket to Monaco. It costs €130 (AED568) per person for a journey which takes just seven minutes, but it's worth every penny.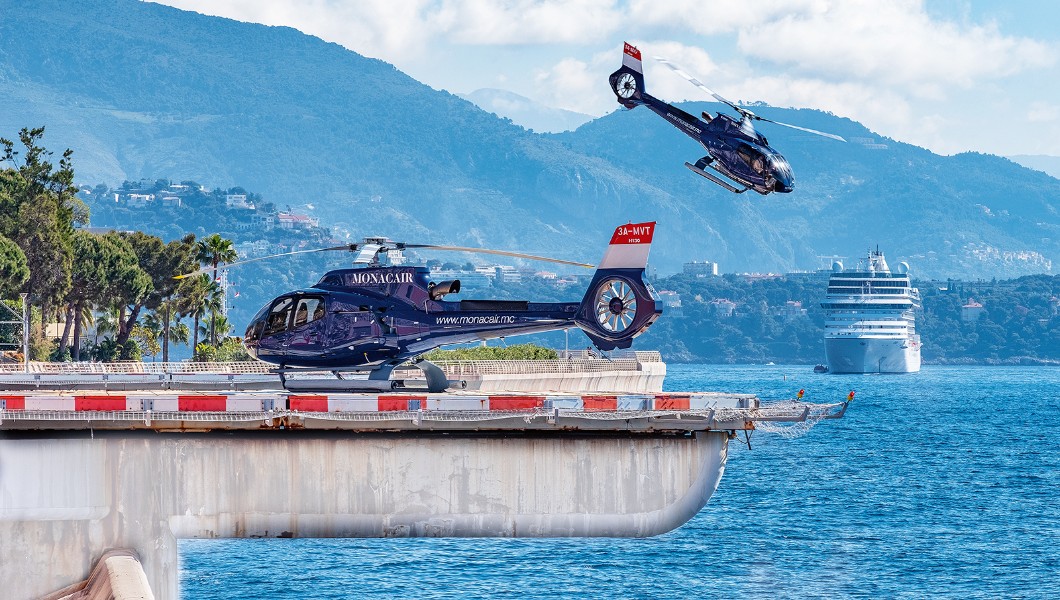 10.00

As the chopper sets off it skims so close to the Mediterranean that you can even pick out sunbathers lying on the superyachts below. At peak height, you get an 
up-close view of the mega-mansions in the hills before you zip through the mist and gently drop down to the landing spot. It's enough to make anyone feel like an A-Lister.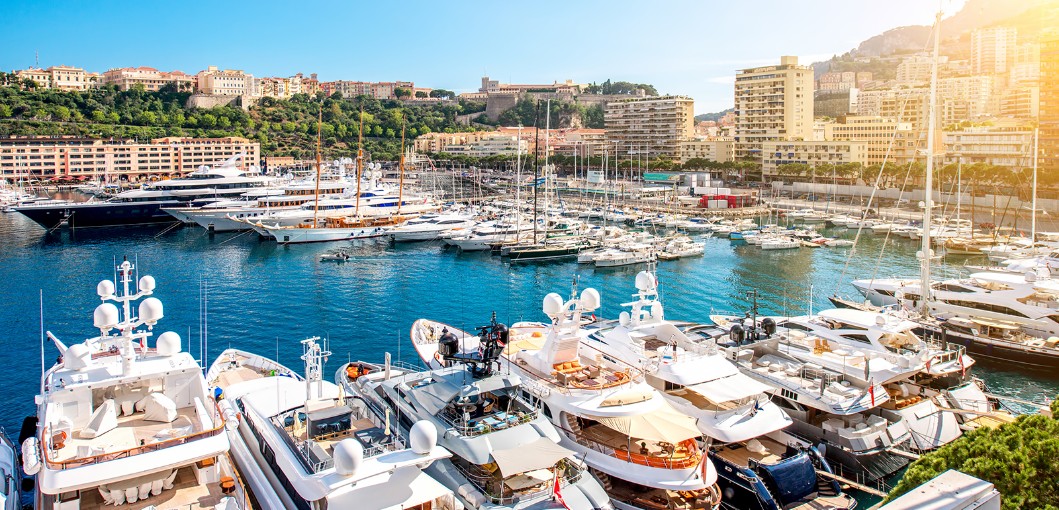 10.15

A chauffeur-driven car sent by the hotel awaits and the journey there gives a taste of things to come. It passes the world-famous harbour and the Grimaldi royal palace which sits next to a ruined fortress on a mountain top. It gives Monaco the air of an adult's version of Disneyland complete with its own royalty led by Prince Albert. Public pathways are lined with palm trees wrapped in fairy lights and classical music is piped in from hidden speakers. Sculptures from Prince Albert's private collection sit beside the streets and range from a surreal trio of ballerinas on swings to a bronze model of the car British driver William Grover Williams steered to victory in the first Monaco Grand Prix in 1929. You'll soon be arriving somewhere even more historic than that.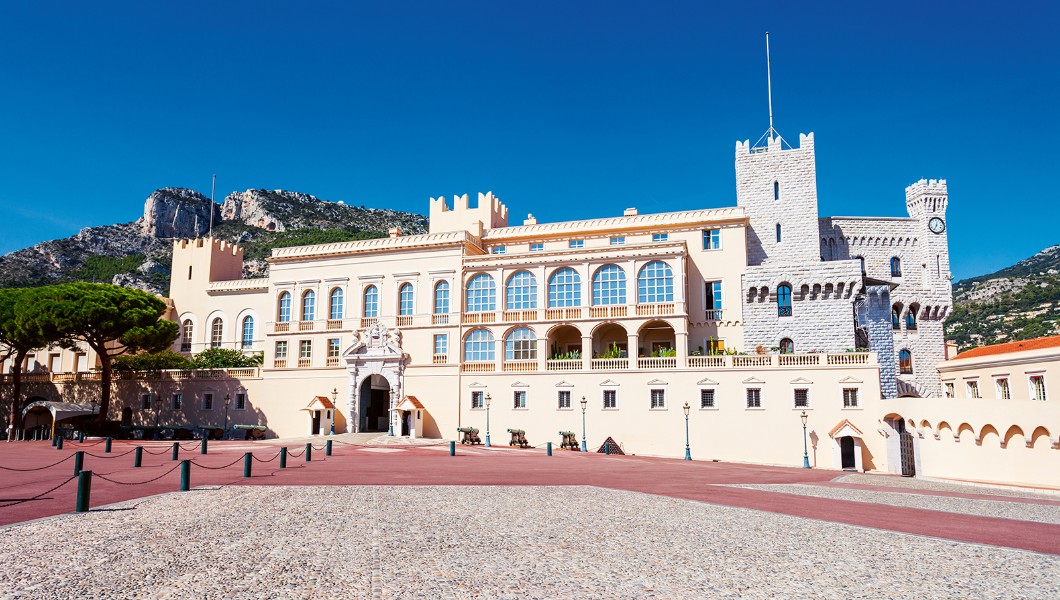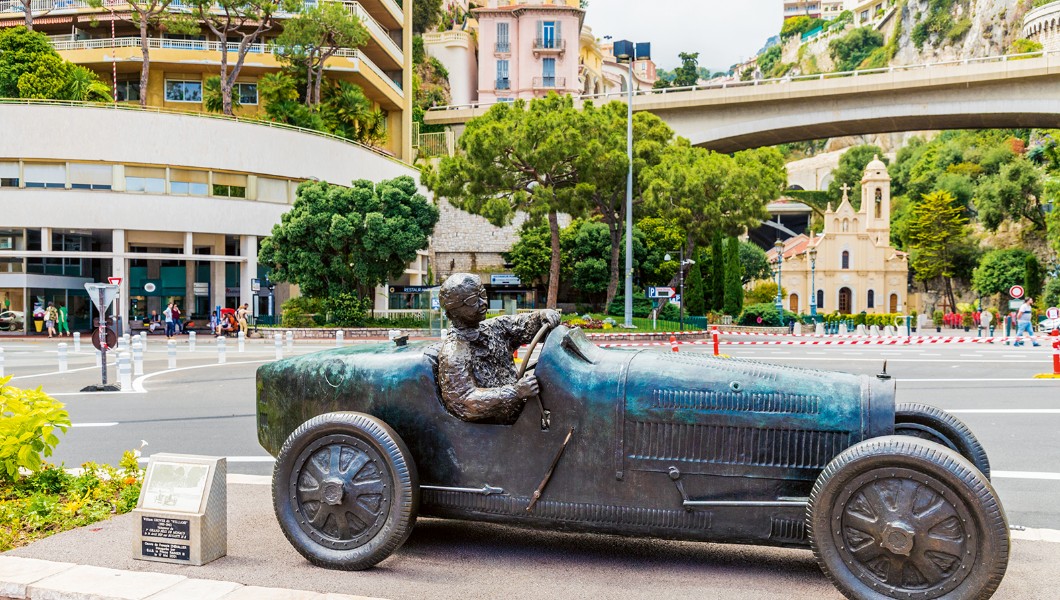 10.30

Sitting in the middle of Monaco is the palatial Hôtel de Paris. Its ornate arches and balustrades make it look like a cream-coloured wedding cake and its interior is sweeter than ever having recently emerged from a $280m renovation. The marble that covers the soaring lobby is so shiny that you will soon be checking the soles of your shoes for fear of marking it. It has the air of a high-end art gallery with tall white plaster columns and gold accents everywhere.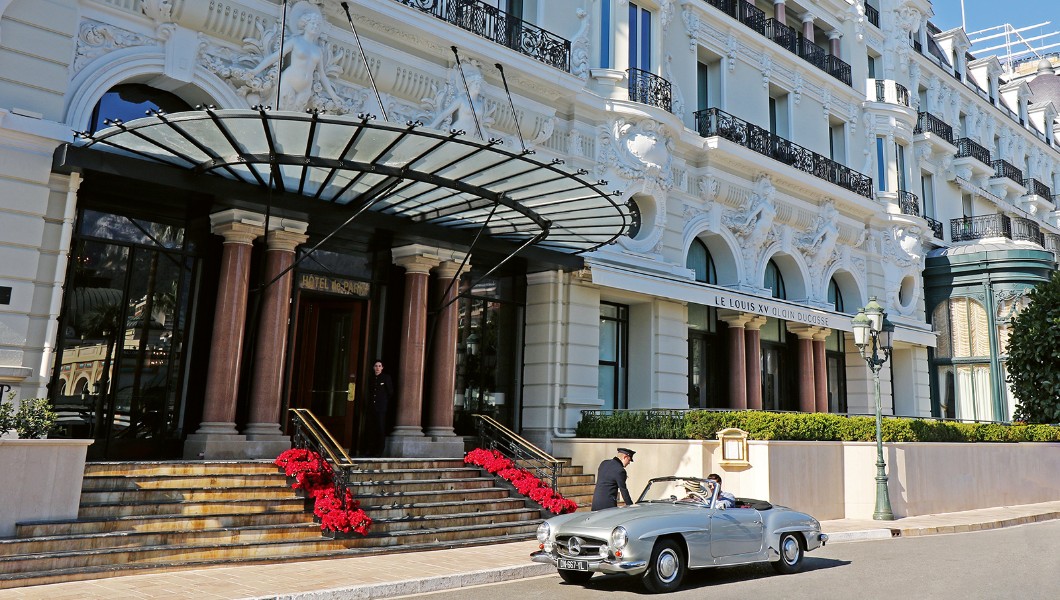 Gold lamps and picture frames hang on the walls and alcoves are lined with gold leaf. The lobby's most famous resident is a bronze statue of Louis XIV on horseback which stands on a plinth lined with yet more gold. Apparently, touching the steed's raised right foreleg brings good luck so be sure to grab a selfie whilst you do it before heading to the check in desk. A close look at the glass raindrops hanging above it reveals that they have a sliver inside. Guess what? It's gold as well.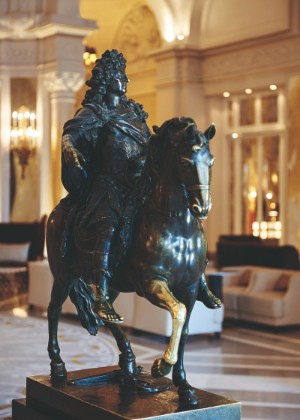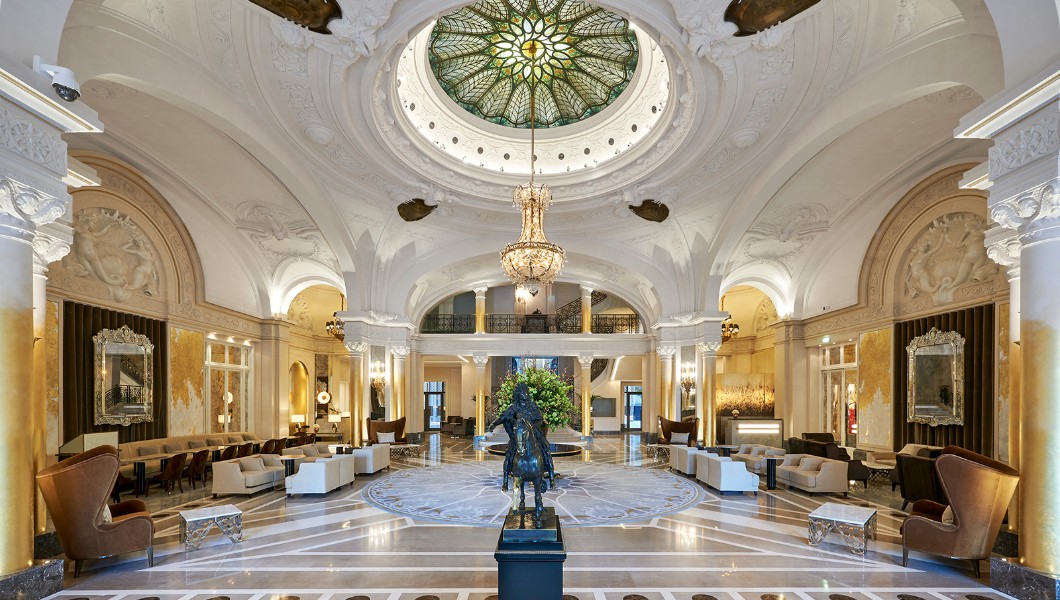 11.00

Perfume wafts through the air of the hotel's corridors and the lights are carefully hidden from view by wall-mounted plates (coated in gold leaf of course). I'm led to a room which looks like it could have come from the golden age of ocean liners. A cream-coloured leather panel with a mahogany frame surrounds the flat screen television on the wall whilst 
a chandelier in the shape of lily leaves illuminates the fleur-de-lis patterns on the bed sheet. The angular shapes on the white headboard evoke the Art Deco posters from the heydays of motor racing and the black and white tones in the bathroom make it look like the set of a 1930's musical. Despite these appearances it is packed with high-tech touches, including underfloor heating and 
a touchpad that can call concierge, control the air conditioning and even draw the curtains.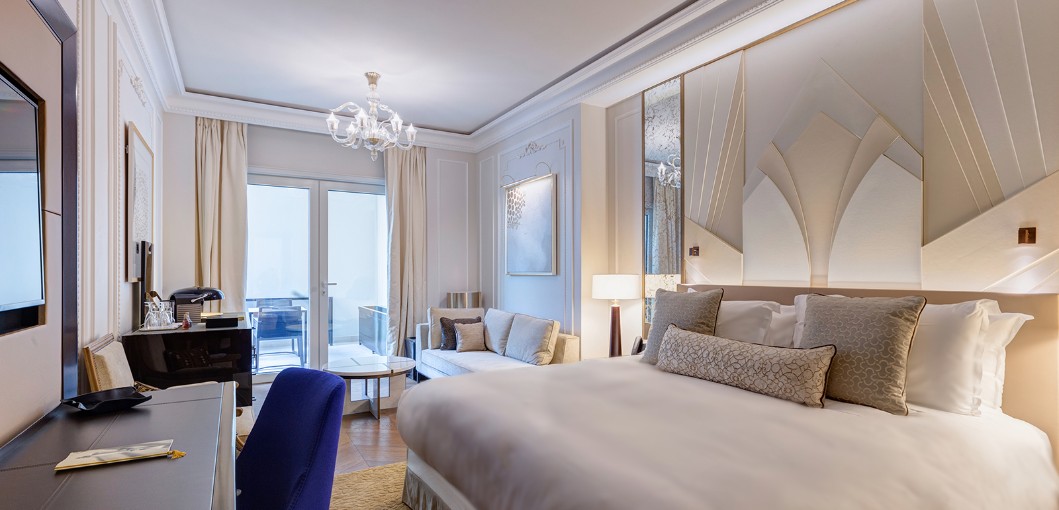 At peak height, you get an up-close views of the mega-mansions in the hills before you zip through the mist and gently drop down to the landing spot. It's enough to make anyone feel like 
an A-lister
11.30

Before heading out, step onto the balcony to get your bearings and take in how much Monaco has changed over the years. 
Its fairy tale history began in 1297 when François Grimaldi seized the Genoese fortress which towers over the town. His descendant Prince Rainier put Monaco on the map in 1956 when he married Hollywood starlet Grace Kelly who was tragically killed in a car accident 26 years later. Her son Albert took over in 2005 and has expanded Monaco despite it being so small that it could fit inside New York's Central Park. It has grown on land reclaimed from the sea and up the side of the mountains surrounding it.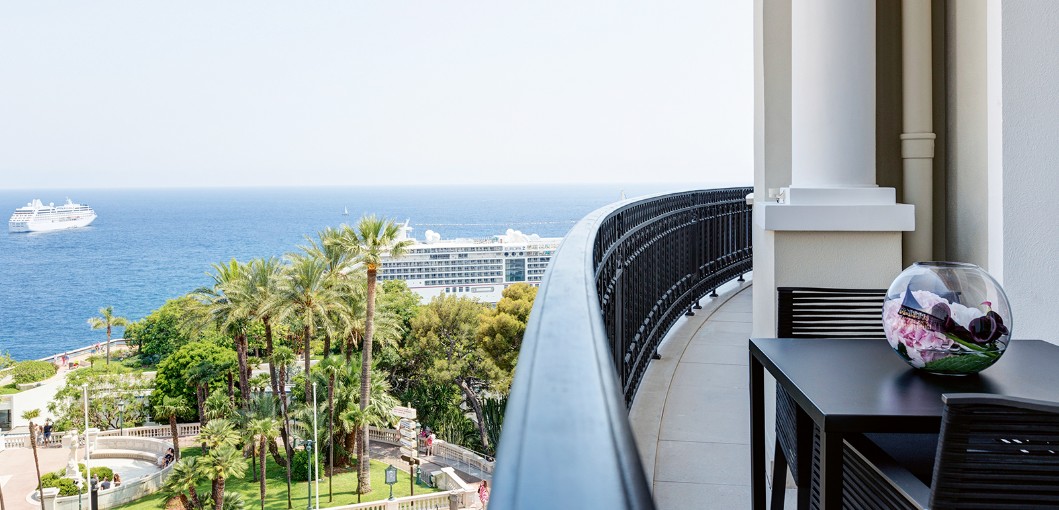 12.00

Before you start exploring step across the road to get spaghetti for lunch at the Café de 
Paris. Its ostentatious Belle Époque exterior has hardly changed since it opened 153 years ago though the locals couldn't be more different. The terrace is the place to sit in these times of coronavirus and it's a paradise for people-watchers. The Café de Paris sits on Monaco's Golden Square where the glitterati went in the '30s to show off their stately saloon cars. They have now been replaced with a stream of supercars driven by billionaires with slick-back hair and gaudy watches. To find signs of more famous speedsters you have to go on a walkabout.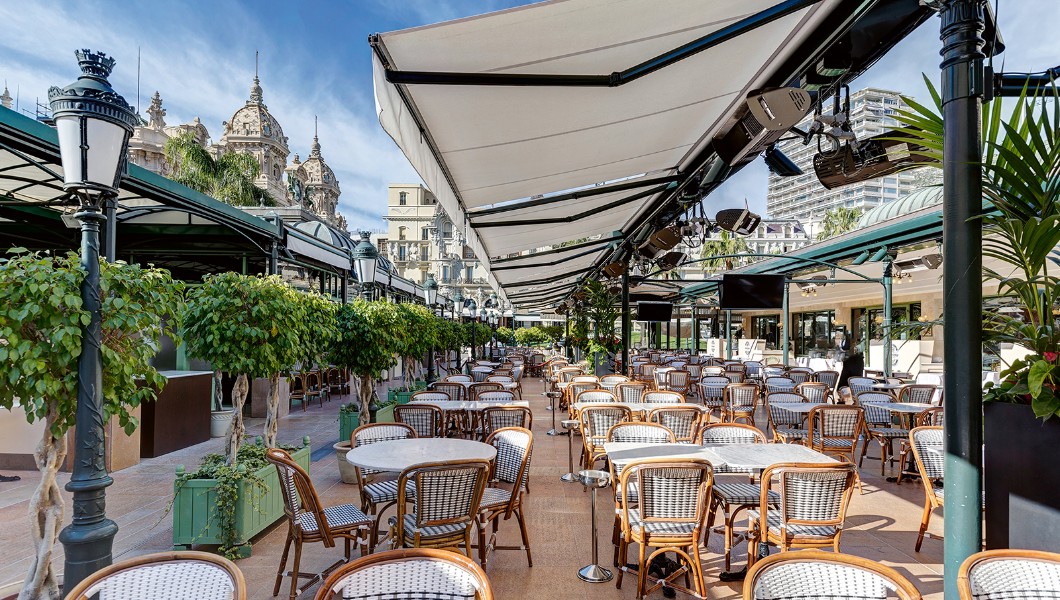 12.30

It only takes around an hour to cross Monaco on foot and if you're a racing fan it's a must. Some of the red and white kerbs around the streets are stained with rubber from scuffles during the Grand Prix. There are selfie opportunities aplenty as many of Monaco's monuments have become world-famous thanks to the F1. The most well-known of them all is the hairpin next to the Fairmont hotel where a conveniently-located sign proclaims that it is the 'world's most famous bend'. For a quick pit stop, head to the Pulcinella restaurant where the walls are covered with famous guests, like former F1 champions Jenson Button and Mika Häkkinen.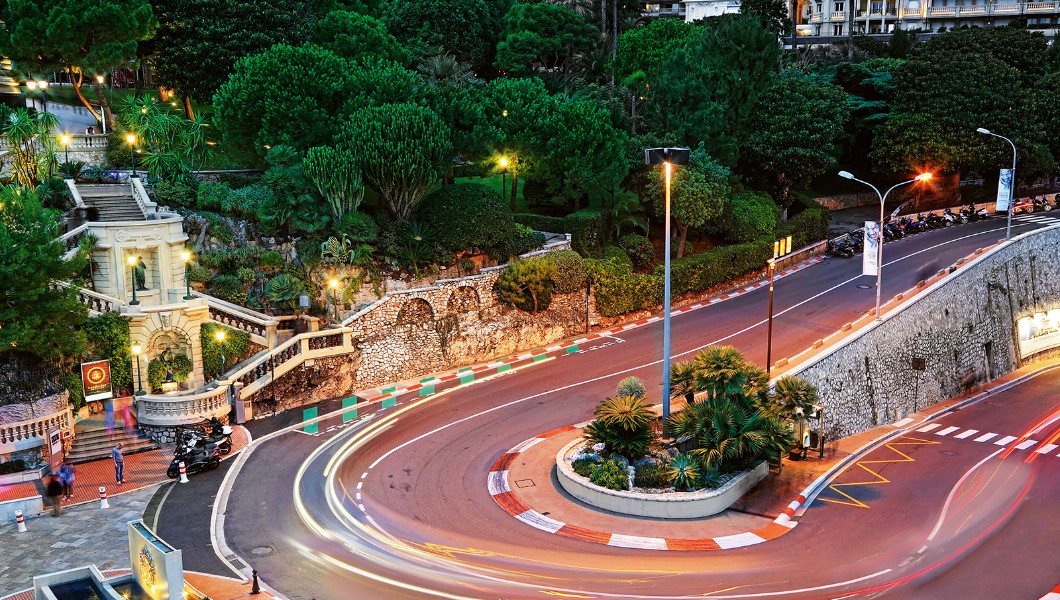 13.30

A short walk from there are several public beaches and charming gardens. One is home to a topiary dinosaur with a fountain spouting from its mouth. Another has 
a Japanese theme making it a haven of tranquillity next to a busy road. There are stone lanterns, a pond with Koi carp and, of course, bonsai trees. It makes for some surreal photos of pagodas and cherry blossom with skyscrapers in the background.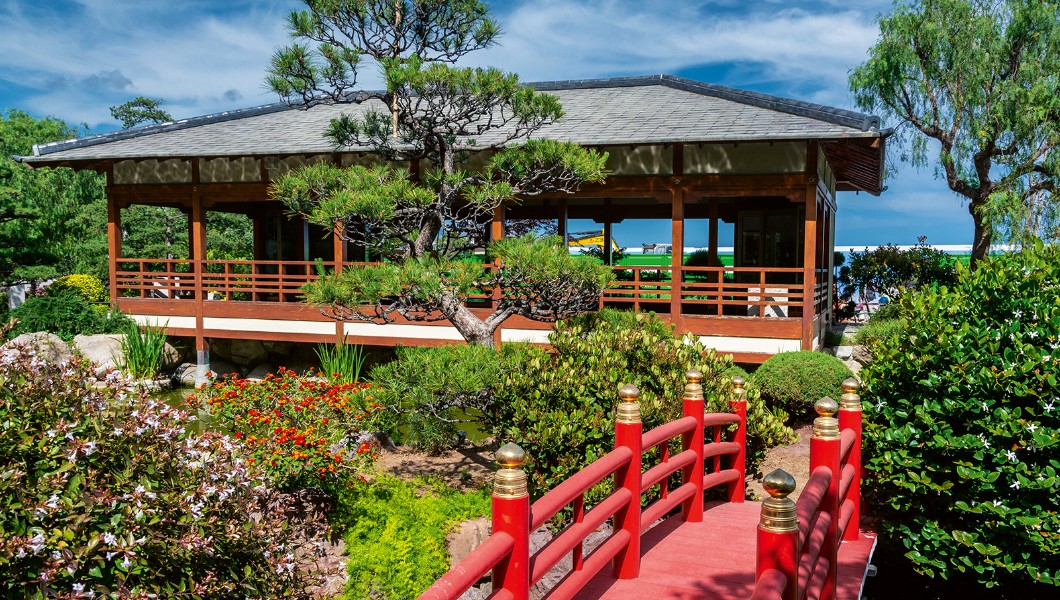 14.00

Film fans should take the walking tour around Monaco guided by numbered road-side panels with faded pictures showing the public duties that Grace Kelly performed at that spot. You'll soon find out that she got married in the cathedral 
on the mountain, walked her children to school just minutes away and danced with Spanish tenor Placido Domingo on the opening night of Monaco's most renowned night spot Jimmy'z in 1974.
Even a short walk in Monaco can be tiring and the best advice is to bring a well-worn pair 
of shoes. As Monaco is built into a hill, paths can be extremely steep and before heading to any attractions it is worth looking 
at a map to locate the public elevators or escalators (yes, there are even public escalators in Monaco). 
The streets seem to shimmer as littering is a strict no-no along with walking around bare-chested, without shoes or sandals or letting your dogs out without 
a leash. Prominent panels remind visitors of these and other state rules and with around 600 CCTV cameras in Monaco, it's no surprise that they are followed.

15.00

The tour will take you up to the palace where some of the most spectacular views in Monaco can be found. It's a bit of 
a trek as getting there involves 
walking up a path which winds up the mountain. But even the walk is worth it, 
as you pass under stone battlements, turrets and through ancient wooden gates. Canons at the top point out to the coastline which can clearly be seen curving from Italy to France with Monaco in between.
16.00

To make the most of walking all the way up there 
pay a quick visit to the 
oceanographic museum which is home to a giant aquarium with a reconstruction of a coral 
reef. It gives visitors a unique fish eye's view with an elevated walkway. Looking up you can see sharks circling the water's surface while, below, all manner of exotic fish swim by.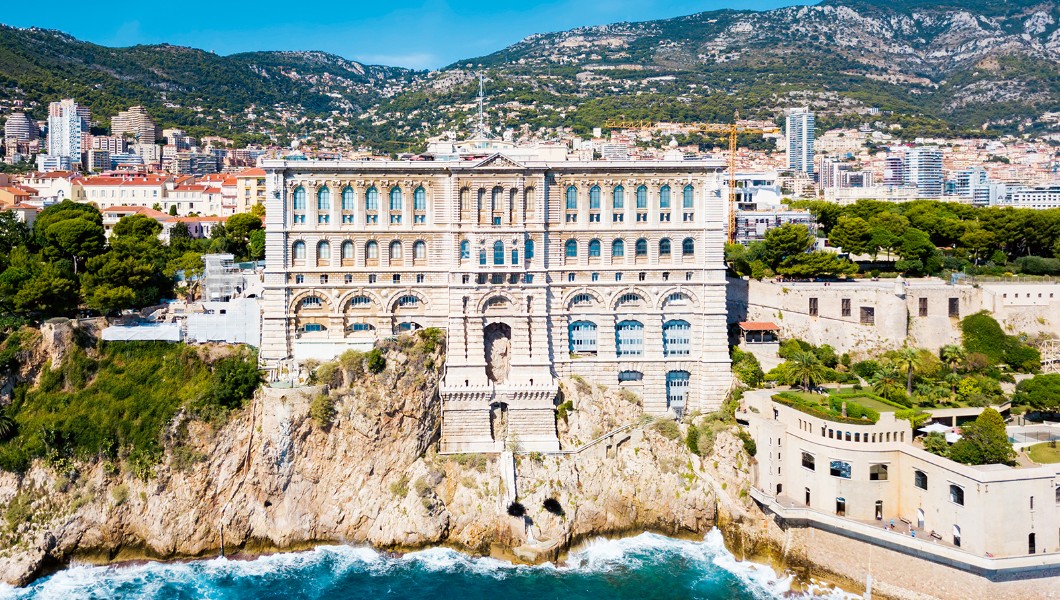 For the ultimate high life, head to the Hôtel de Paris and book a table at Le Grill on the eighth floor, with its panoramic views that stretch so far that at night you can see the twinkling lights 
on the yachts anchored at sea
18.00

You can't visit Monaco without picking up some F1 mementos so head to Boutique Formule 1 which is crammed with motor racing memorabilia of every kind. It ranges from posters to the actual jackets worn by team staff. 
If you're looking for something more high-end, Monaco's centrepiece shopping centre has three floors of boutiques all underneath colossal chandeliers suspended from the ceiling.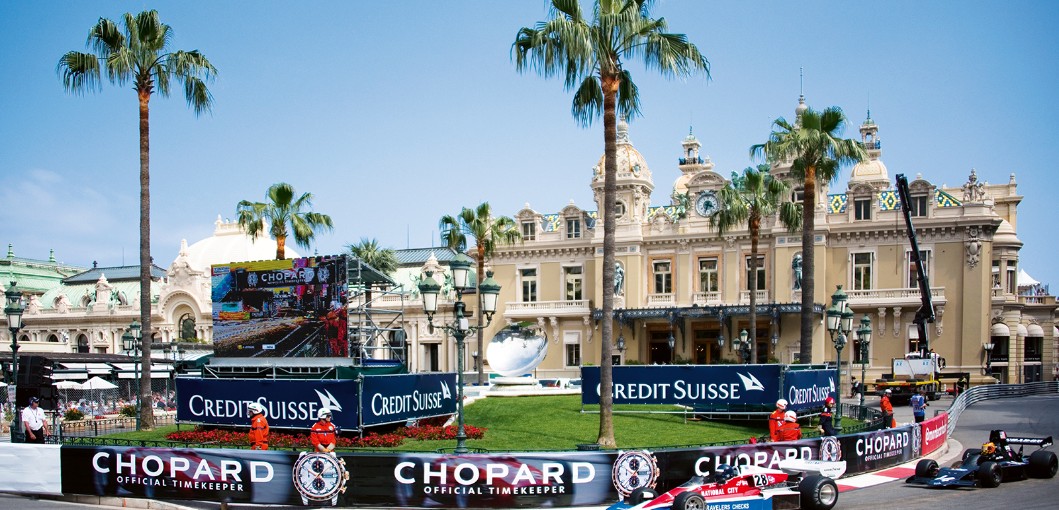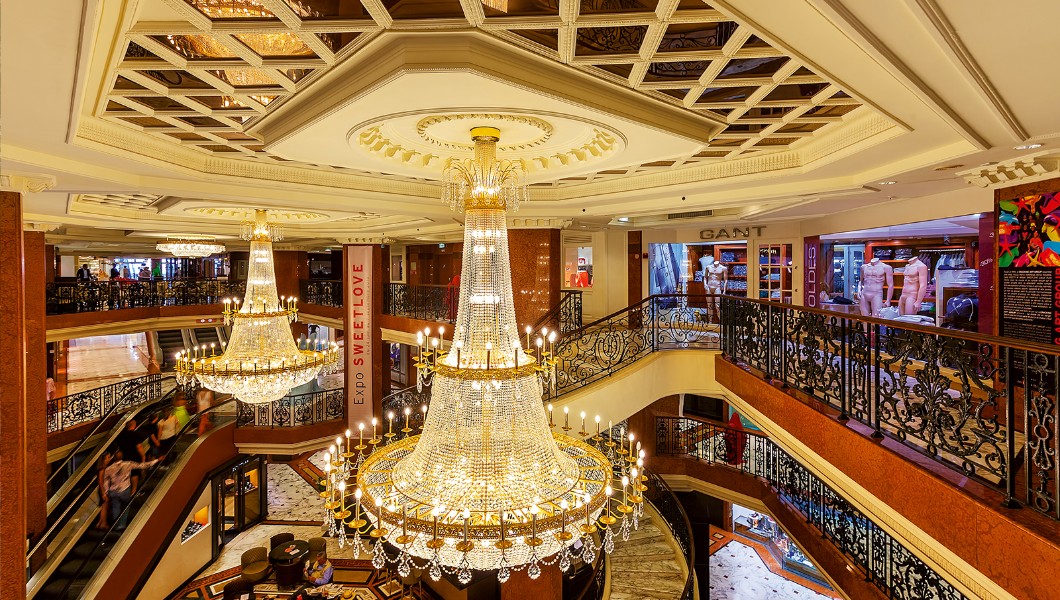 19.00

For the ultimate high life, head back to the Hôtel de Paris and book a table at Le Grill on the eighth floor. With a deep blue carpet, pearled ceiling and bow tie-wearing waiters it too has the air of a luxury cruise liner and has an open fire for authentically smoked dishes. The real highlight is the panoramic view, which stretches so far that at night you can even see the twinkling lights on the yachts anchored out at sea. That really does make you feel like you're on top of the world.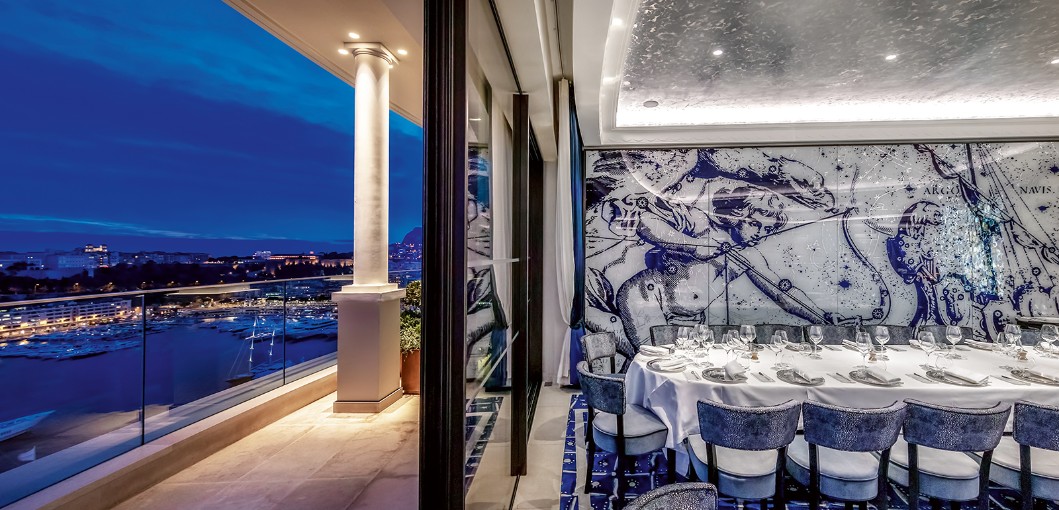 Written by Christian Sylt and Caroline Reid