Dusty and parched, I pedal my bike through olive groves, among apricot and plum orchards, beside hilly vineyards, near fields of flowers – all in the shadows of the snow-encrusted Andes. With the sun casting a silvery light on this high-altitude desert, my partner and I find a place in the shade for a picnic. There are no cars on the road, only a man in the distance riding a horse. He's dressed like a gaucho in baggy pants, tall boots and a beret. Even from this vantage point, I can see he sports a handlebar moustache. He seems like a mirage – until he waves, and gallops away.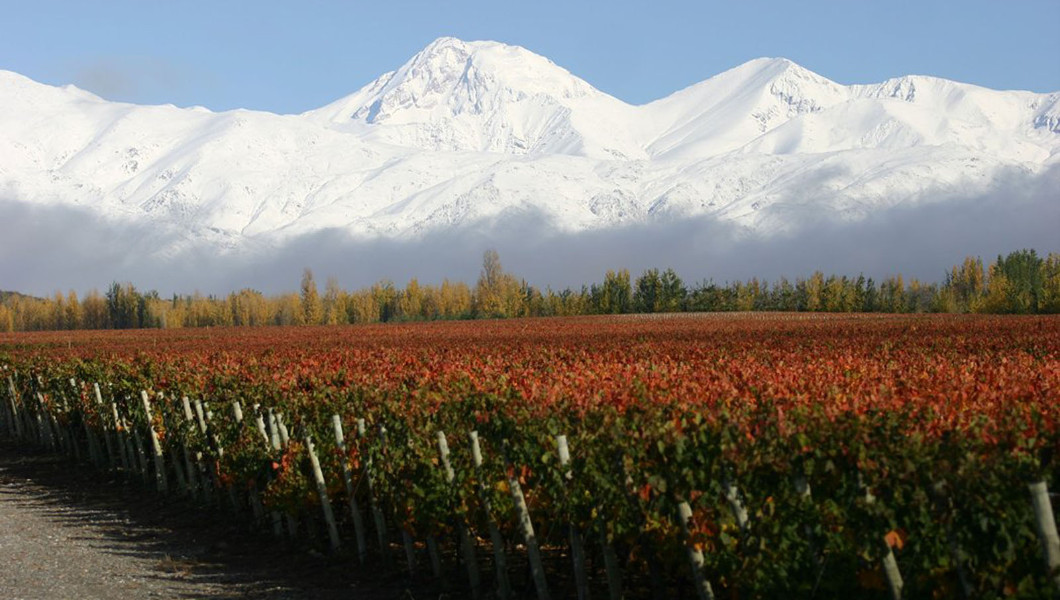 In Mendoza to explore the land of Malbec, on a trek to taste our way through the vineyards of Maipu, Lujan de Cuyo and the Uco Valley, we stop now to nibble country pâté, pungent goat cheese and crusty bread. Of course, we uncork a bottle, Carmelo Patti 2013, a Malbec we purchased while touring yesterday, from the winemaker himself. It's bright-bodied and robust, and with bitter blackberry, dried raspberry and cherry explosions, a little minty at the end, it's perfect for al-fresco cuisine, somehow ideal with biking gear, and "peasant" food spread out on a blanket. Rustic, yet elegant, Malbec expresses the landscape and the region that surrounds us. Transfixed by the colour, I raise the glass to meet the light. With hues like a mysterious, inky, amethyst, it makes me think of Murano glass – regal and dignified, full of promise.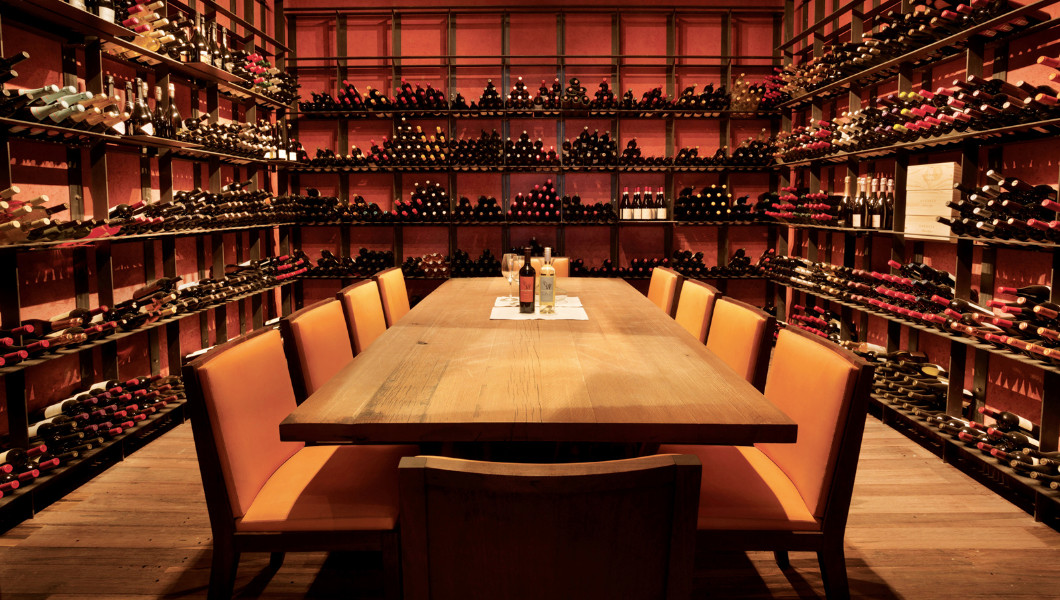 "I never met a Malbec I didn't like," says Michael C. Higgins, PHD, author of Exploring Wine Regions – Argentina, a wine-tasting compendium. "What makes it so delicious?" he asks (and answers). "It's big and bold like a Cabernet Sauvignon, yet fruity like a Pinot Noir." Argentinean chef Fernando Navas of New York's Balvanera restaurant revels in Malbec from his homeland, offering a huge selection to his guests. "It's so hard to choose a favourite – each has a different character," he says, before admitting to tippling Malbec from Marchiori & Barraud, a small-production winery sited in Lujan de Cuyo, as his go-to wine. "For wines born in Mendoza, there's nothing better than a cut of grilled, grass-fed ribeye, Morcilla or Argentine sausages," he says, when asked about pairing. Grown for centuries in France as a blending grape, Malbec cuttings first came to Argentinean vineyards in the mid-19th-century, under the guidance of French agronomist Michel Pouget. He believed the thin-skinned grape, which rotted easily in France, would flourish in sunnier, drier, higher elevation climes. Indeed, in Mendoza, they thrived, leading farmers to call them "the true grape of Argentina."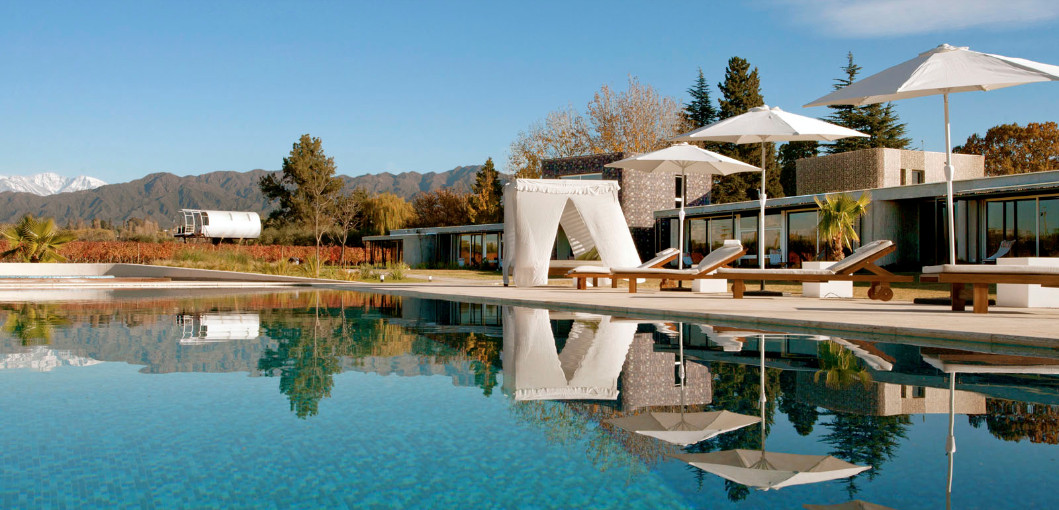 (Pictured: Entre Cielos sits on 8 acres in the Mendoza countryside overlooking Malbec vines)

"This is a land of bold qualities," says Lucia Vaieretti winemaker for Alamos, much touted for their Malbec. "We have sunshine and desert and our water comes from the snowmelt of our beautiful mountains." Rarely exported for a hundred years, the Malbec wines made were quaffable, affordable, and beloved by locals as a reliable food wine. They embodied the many cultures – Spanish, Italian, indigenous – that composed the nation. Still undiscovered by sommeliers, for the most part, until the early 21st Century, Malbec was popularised by word-of-mouth appeal, coming to the forefront as a crowd pleaser for any occasion. Now grown across Argentina (and in other parts of the world), Malbec reigns in the Mendoza region, where some 1,500 wineries dot the terrain. Some tips for visiting wineries? While the terrain begs to be biked or hiked, consider hiring a driver and taking the three regions slowly. Choose only three or four wineries a day – perhaps reserve one for a sumptuous, heady, afternoon long lunch. Do remember to make reservations in advance and bring cash for purchases, as many wineries do not accept credit cards.
---
4 PLACES TO QUAFF MENDOZA IN ARGENTINA:
1. VINEYARD DREAMS – ENTRE CIELOS
If you've romanticised a life lived in a vineyard, Entre Cielos offers the opportunity. An intimate, 16-room, Small Luxury Hotels of the World gem, girded by 20-acres of vines (eight of them Malbec), the stylish, artsy hotel was founded by three Swiss friends intent on providing a vacation experience that proved wine's direct connection to nature. Book the Vineyard Loft, which hovers amid the grapes, offering an outdoor bath on its terrace. A gastronome's dream, the hotel produces its own three wine labels, and has a packed wine library, abundant with Malbec. Join them for the harvest, when you can pick grapes like a real winemaker. Plan to indulge, too, in the spa's wine bath for couples.
2. FURTHER FLUNG – THE VINES RESORT & SPA
South of the bustling city of Mendoza in the more remote Uco Valley, The Vines Resort & Spa beckons. Designed by lauded Argentinian architects Bormida & Yanzon to meld into the landscape, the getaway's wood-and-stone, individual villas tuck into the expansive vineyards. With mountain vistas paramount, the Leading Hotels of the World stay provides tours of its winery and gives guests the opportunity to blend their own wine. Dinner is gaucho-style at Siete Fuegos, the resort's restaurant, created by Argentina's most famous chef – Francis Mallmann. After wine tasting, ride horses on the quiet roads and partake of a Vinotherapy treatment in the spa.
3. RIDE THROUGH – DUVINE CYCLING + ADVENTURE
A slower pace unveils the tiny details of an eye-catching landscape. On two-wheels, you can expect to immerse in Mendoza as you never imagined possible. Pedal through the expanse with DuVine Cycling + Adventure, an outfitter with an epicurean aesthete. A moderate program, full of wine tastings at some of the region's best (including a grand event at famed Salentein winery) and plate after plate of Argentine fare, this trip for active travellers ensures you work it off as you go.
4. CITY SIP – PAIN ET VIN BUENOS AIRES
It's not in Mendoza, but sometimes you can't get out of the city. An Argentine sommelier has created a niche, Pain et Vin, for imbibing in Buenos Aires' chi-chi Palermo neighbourhood. The bar's motto, "There's Always Time for a Glass of Wine", sets the mood for oenophiles to relax and slowly work through a hefty cupboard of local wines. Home-baked breads and regional cheeses pair well with Malbec's gravitas – and the people watching can't be beat. Check the calendar for festive tasting events throughout the year – and if you don't feel like hanging out, take away here is also an option.