A night at Mimi Kakushi, is like stepping back into the Oriental swing era of the 1920s – a time when a riotous culture clash between East and West heralded a new golden age. The restaurant's name translates as 'covering ears', taken from the new yo-hatsu Western 'bob' hairstyles adopted by Japan's fashionable young Moga (Modern Girls) in 1922, and a time that marked 
a turning point in hair fashion.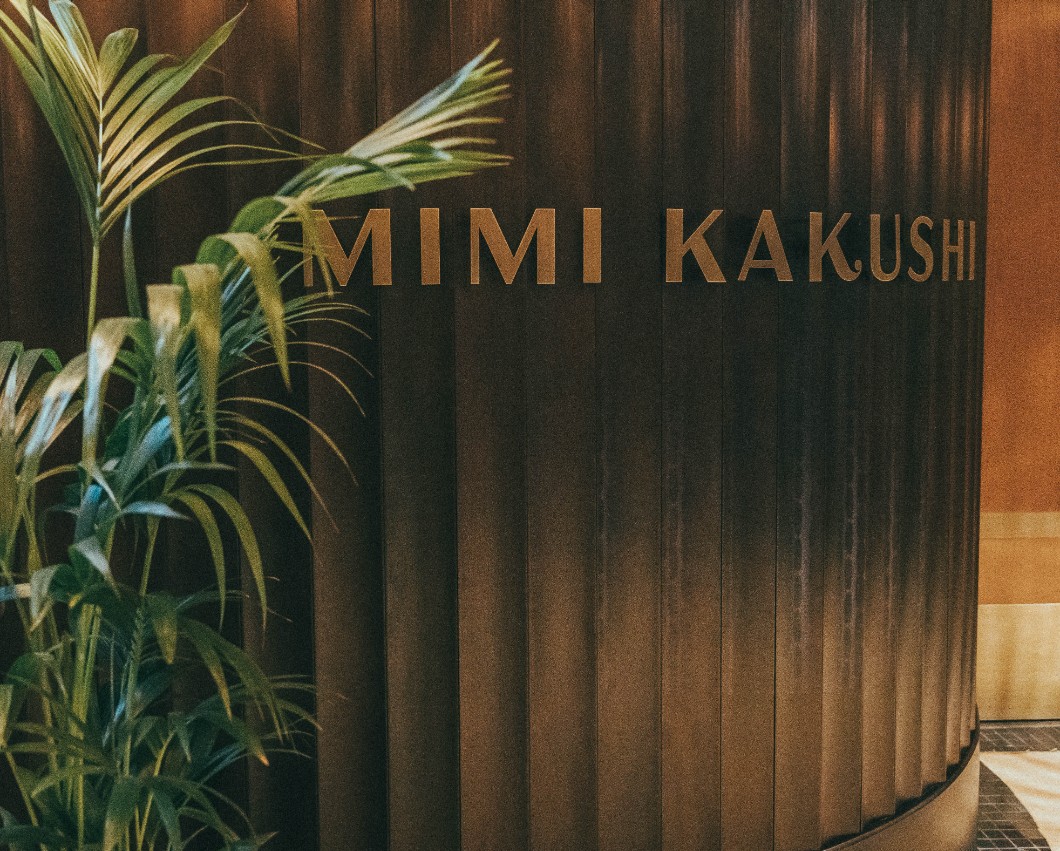 Opened just a few weeks ago by the same team behind 
La Cantine, Ninive and Twiggy, inside the 1920s backdrop plays out with bamboo, wood and wicker, and swathes of fringing and foliage that give off a colonial-meets-
Wes Anderson kind of vibe – the mise-en-scène borrowing subtle elements from The Grand Budapest Hotel (a nod to the pigeon-hole mailboxes behind reception). It's quirky, cosy and very, very cool.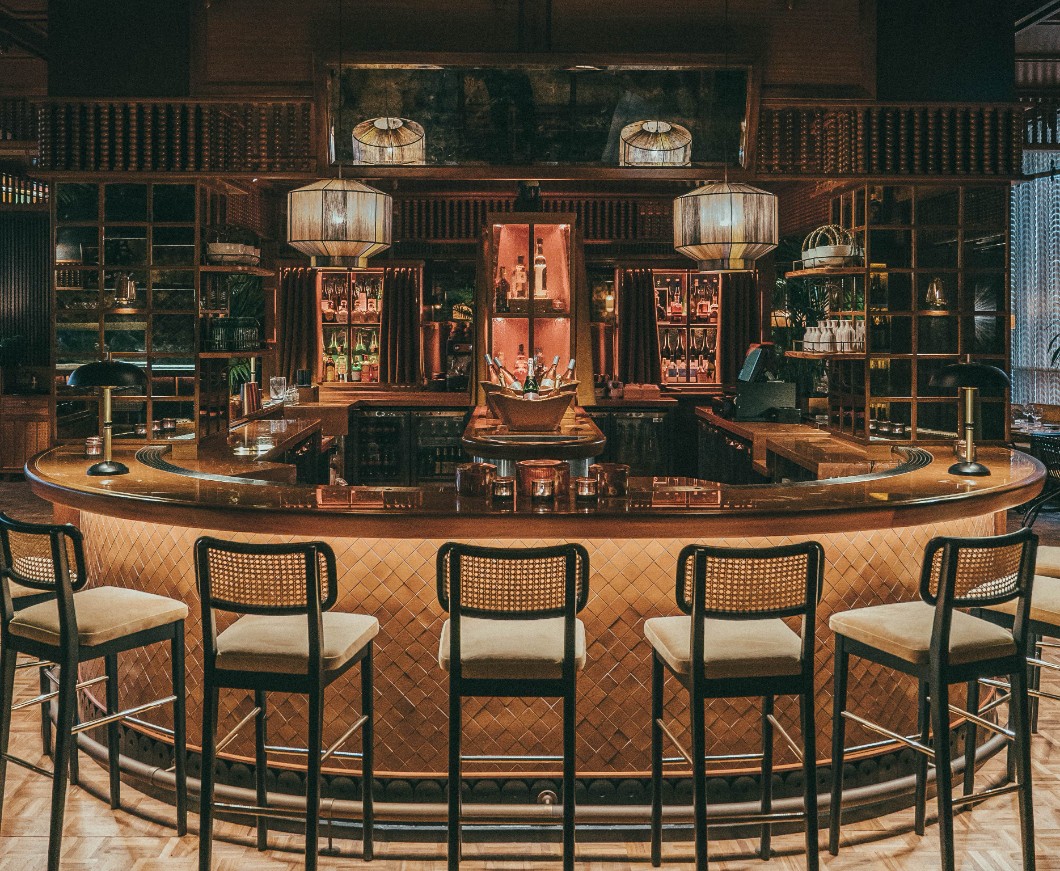 Our table is by the bar on a raised dais, bringing us within reach of the flames and fragrances emanating from the kitchen. It's like a chef's table, but with all the hustle and bustle of the main restaurant. The lighting casts a mellow glow around the wraparound room that, I discover on a stroll to the bathroom, is far bigger than it initially looks – its clever mix of tables, booths and bays creating a lounge-feel that is both intimate and energetic. With 80 covers set over two sittings per night, the gentle hum continues through the evening.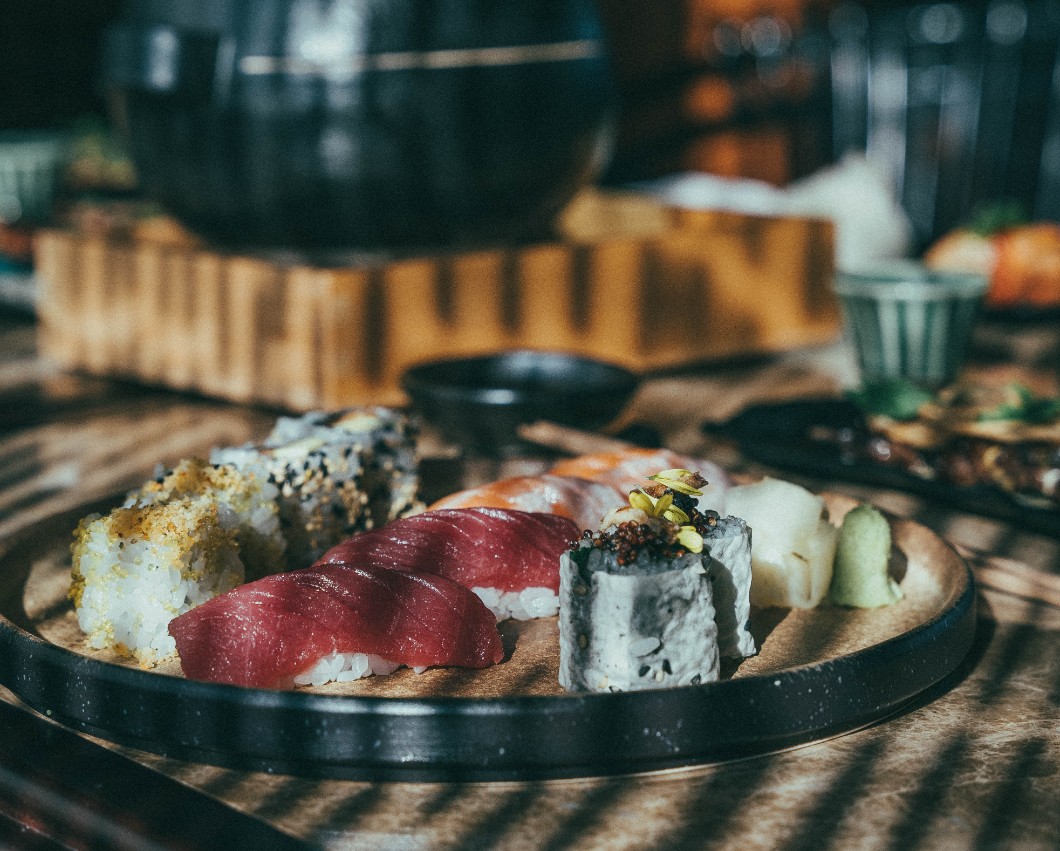 The kitchen blends traditional Japanese cuisine with new thinking, serving far eastern flavours with western influences, and, on the advice of our waiter, we start with a smorgasbord of smaller plates, dipping in and out of Maki rolls, sashimi and salads. Neatly folded tuna tataki, served with charred onion, wasabi green peas and lime wafu steals the show. The vegetable tempura is the lightest I've ever tasted – 
a whisper of batter gently dusted with seasoning that melts in the mouth. A smoked eggplant salad with tomatoes, ginger and soy brings all the zing, while cabbage, mushroom, butternut squash and green bean gyoza is incredibly light and fluffy. A dish that surprises is the kale mamenori and crispy quinoa sushi, with its creamy, 'inky' black gomadare dipping sauce, demanding a repeat order.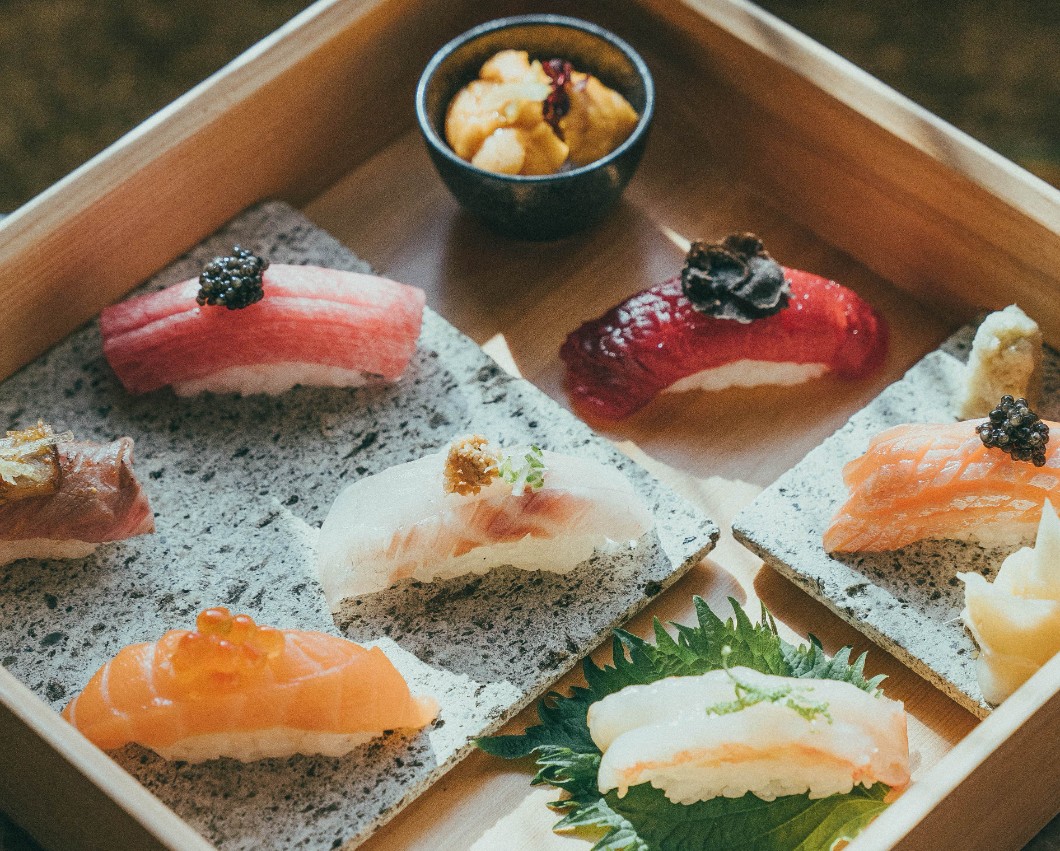 In lieu of mains, we continue on our sharing journey, with black cod and shrimp gyoza with pickled dikon adding a vinegary twist; super sticky and sweet bite-size Japanese grilled corn drenched in insanely moreish chilli ponzu butter; and grilled baby courgettes with delicious mustard miso sauce.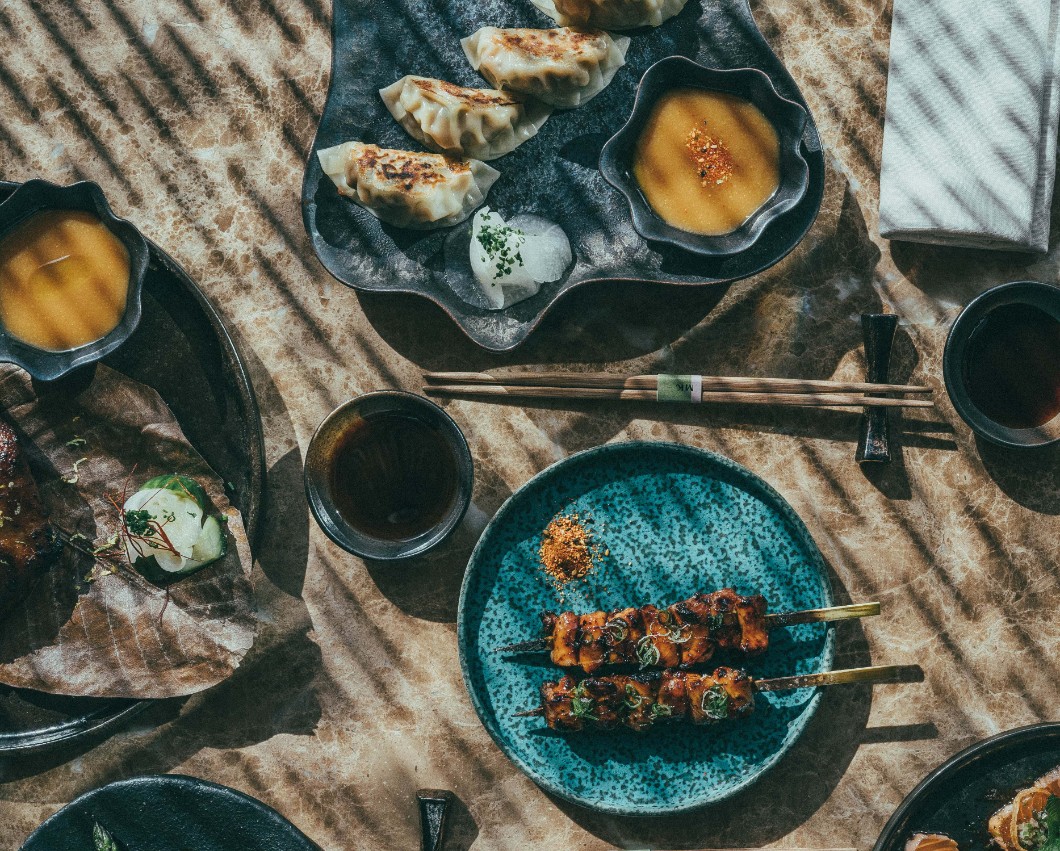 Dessert is a Mimi Kakushi-emblazoned Kori-Kori chocolate mi-cuit which errs too far on the sweet side, but balances well with the crunchy peanut butter and coconut ice cream. 
And a creamy-but-fresh Ispahan chawan mushi with pickled lychee, raspberry and fragrant rose petals.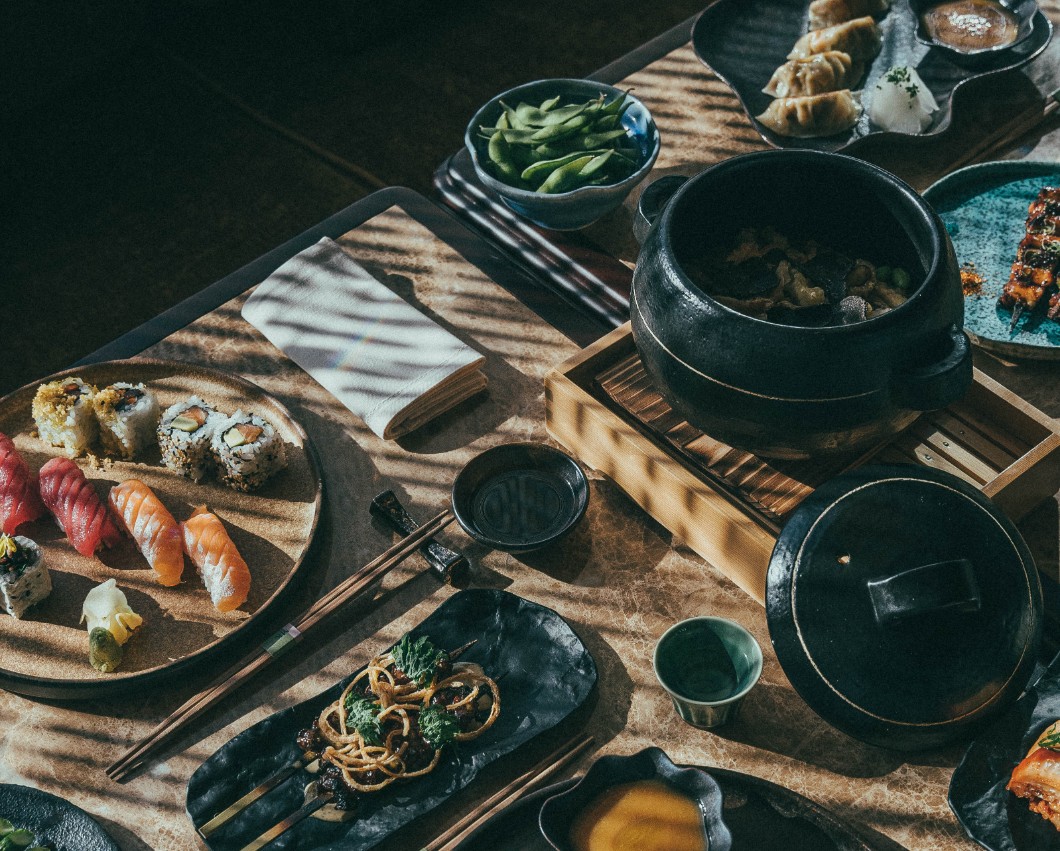 Afterwards, we retire to one of the taller bar tables to sip drinks out of elegant 1920s-style LSA stemware, leaning into the soft jazz music played by an unobtrusive DJ in a booth just next to us, people watching into the night. As we leave, 
we walk through the restaurant to see tables filled with laughter from hip young things tapping into Dubai's coolest new culinary enclave, each area using booths and botanicals to create space and privacy.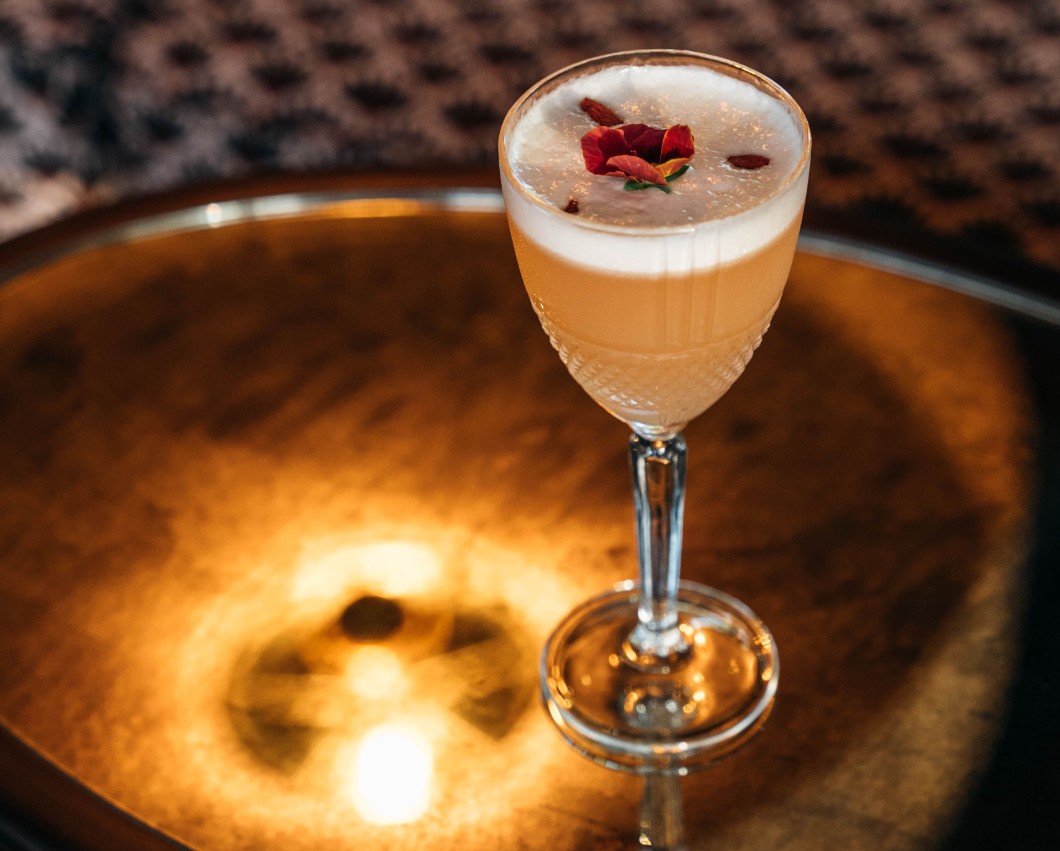 By the door, hangs an artwork of 'Mimi Kakushi' – a Moga with bowed head, crowned with beautiful brunette waves of hair covering her ears. 
It's a fitting farewell that leads us past the 1920s-style reception and its pigeon-hole mailboxes and under swishing fringed chandeliers on into the night. While Restaurant Village has 
a vibe all of its own, the real swinging sister is all Mimi Kakushi.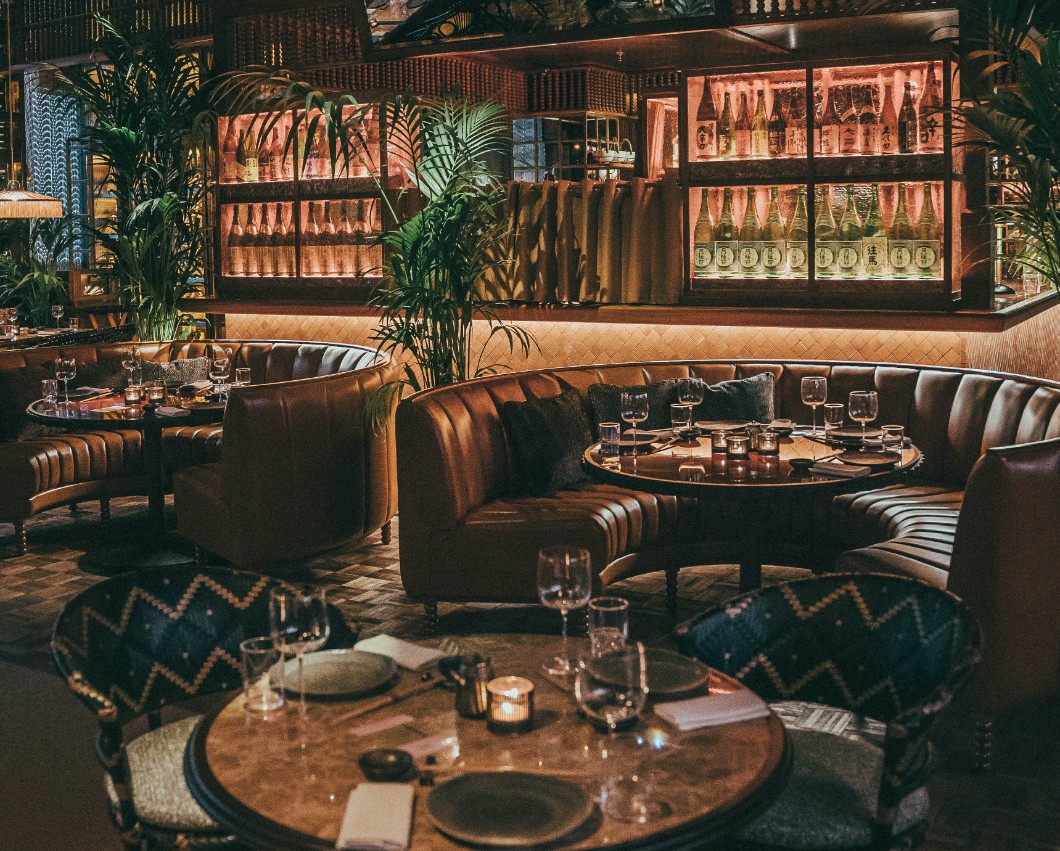 Stay:
What: Mimi Kakushi
Where: Restaurant Village, Four Seasons Resort Jumeirah Beach Road
Tel: +971 4 379 4811