Unable to travel the world freely at the moment and savour cultural nuances through our tastebuds, we're resigned to undertake culinary adventures closer to home. For those pining for a trip to South America, or Peru to be precise, Coya is the best culinary allegory one can hope for without the need for a passport 
(or an overly-intrusive PCR test). Having made its home at the Restaurant Village at Four Seasons Jumeirah in Dubai since its opening in 2014, Coya brings the spirit of the Incas to the Middle East a mouthful at a time.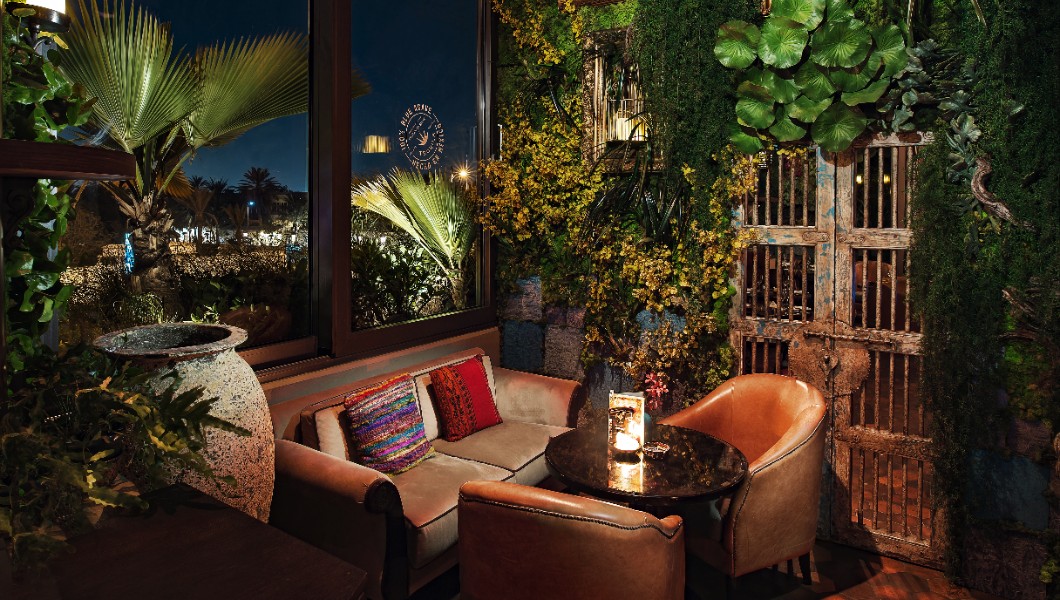 With interiors embellished with Peruvian knick-knacks (masks, painted murals and antique Peruvian furniture), and designed by David D'Almada (he of La Petite Maison and The Arts Club in London fame), the eclectic, somewhat dilapidated décor engulfs you in a historic hug, where artefacts take you on a visual journey through Latin American history. To ensure the authenticity translates from décor to kitchen, the team travelled to Peru in search of inspiration and local knowledge, bringing back only their very best recipes and finds.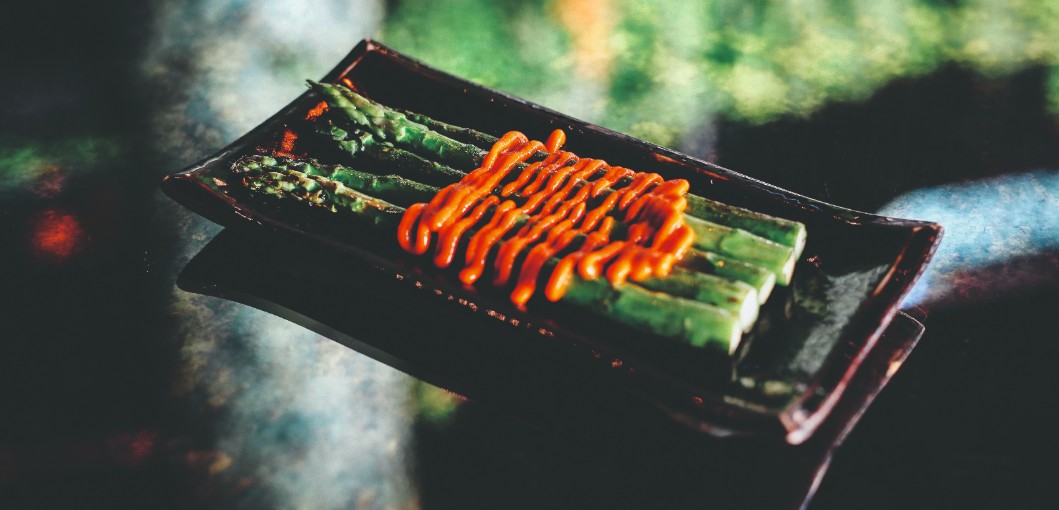 I've been fortunate enough to visit Coya on several occasions, but what brings me this time, is the recent launch of its vegan brunch – one that has been busy making noise in foodie circles. Typically known for its meat and fish, one would be forgiven for thinking South American cuisine had somewhat side-stepped veganism, but Coya's brunch is out to prove different.
A 10-course menu centres around sharing dishes that seem, on first glance, a little on the small side, but I realise that they've been intentionally designed just so to ensure one doesn't fill up too early or leave regretting that 'just one more bite' quandary. The portions are unintimidating and actually let you savour each mouthful, lingering a little longer over the fusion of ingredients, as your tongue and tastebuds do the fandango trying to interpret how dishes this good are devoid of traditional South American stalwarts (aka meat).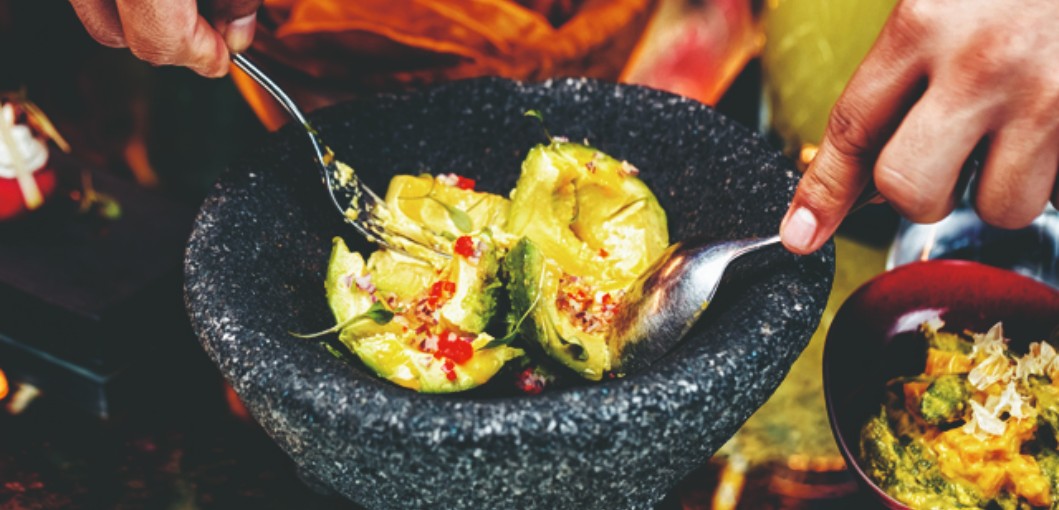 Guacamole kicks off proceedings, with an amenable avocado gently pummelled in front of me by way of a willing waiter, pestle and mortar, then combined with Himalayan salt and lime juice, resulting in something creamy and bouncy best eaten atop a lighter-than-air corn chip. I wash it down with a 'vegan' pisco sour that arrives impeccably timed.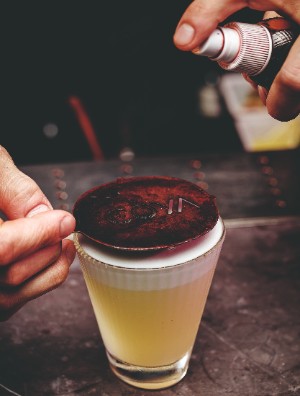 Long-known as Peru's favourite drink, since it was founded by Lima-living American Victor Vaughen Morris in the early 1920s, this incarnation has a more modern lilt to it. Made from plant cellulose in lieu of egg white and mixed with fresh lime juice, sugar syrup and angostura bitter, it is lighter than the OG version, and kinder on the way down, without the egg white to navigate round.
Next up is my favourite dish, Hongos Ceviche, which is wild mushrooms, choclo (Peruvian corn), shallots and deliciously crispy enoki. It is so zingy and fresh, that I would have been happy if the meal ended here. The Picante de Pepino is 
a salad of cucumber, green apple, miso and sesame oil that is fresh and light, but the next standout dish is the Anticuchose de Setas – forest mushrooms kebabs grilled at the table over 
a miniature bbq, that are marinated in a red pepper sauce that creates a sweet and sticky marriage made in heaven.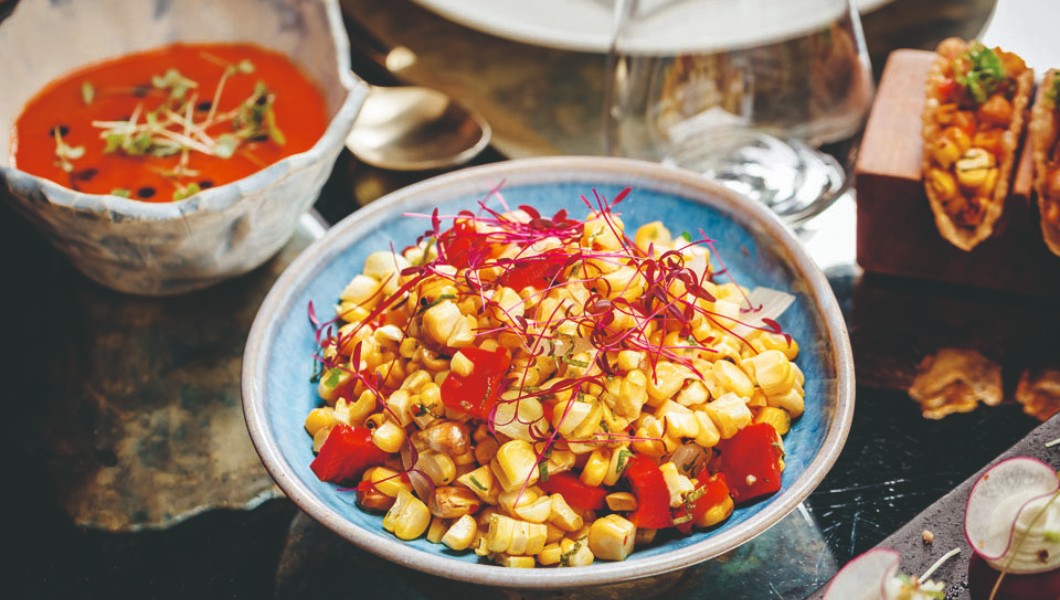 The Trio de Maiz is the next big hit – a triumvirate of Josper corn, crispy corn and jumbo corn. It is the dish that best summarises Coya to me, for its Peruvian persuasion and powerhouse flavour, and it's often the dish that comes most remembered and recommended by those that visit.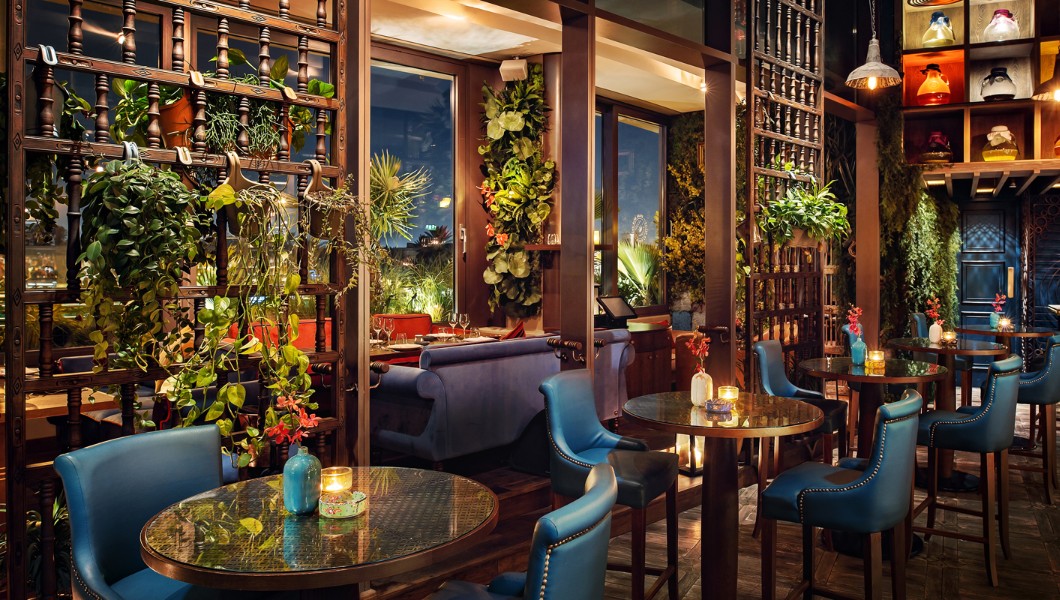 Other dishes include grilled asparagus with tomato sauce (blackened to perfection but better without the sauce) and 
a creamy Peruvian dried potato, cauliflower and celeriac salad. Desert is a duet between purple corn colada with fresh berries (tangy and tasty) and Las Frutas – a selection of exotic fruits (dragon fruit, rambutan cape gooseberry...) presented so beautifully it feels almost rude to disrupt the mise en place.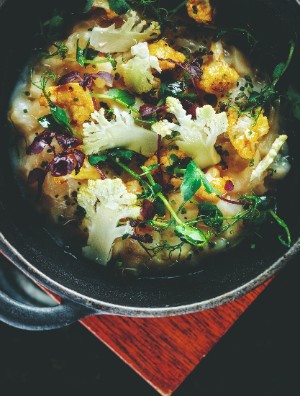 The beauty of this brunch really is in its lightness, and the fact it lets you dip your toes into Peru from a more modern vegan perspective, throwing up something unexpected, unique and avant-garde. Food like this really proves that, when left in the right hands (in this case those of Exec Chef Benjamin Wan and Head Chef Eric Jung) vegan food no longer needs to be seen as a substitute to meat or the somewhat uninspired sister to seafood, it can – and indeed does – stand proud all on its own. Vegan Pisco Sour cheers to that.
Stay:
What: Coya Restaurant
Where: Four Seasons Resort Jumeirah Beach Road, Dubai
Tel: +971 4 316 9600