A sizzling grill, nestled away on Dubai's canal and cast in the shadow of Burj Khalifa is FireLake Grill House & Cocktail bar, proudly combining the best mid-west traditions of North America with open-flame cooking. With the concept born out of the wilds of Minnesota, the new restaurant at Radisson Blu Hotel, Dubai Waterfront, has already garnered interest for both its high-quality steak and sweeping terrace views.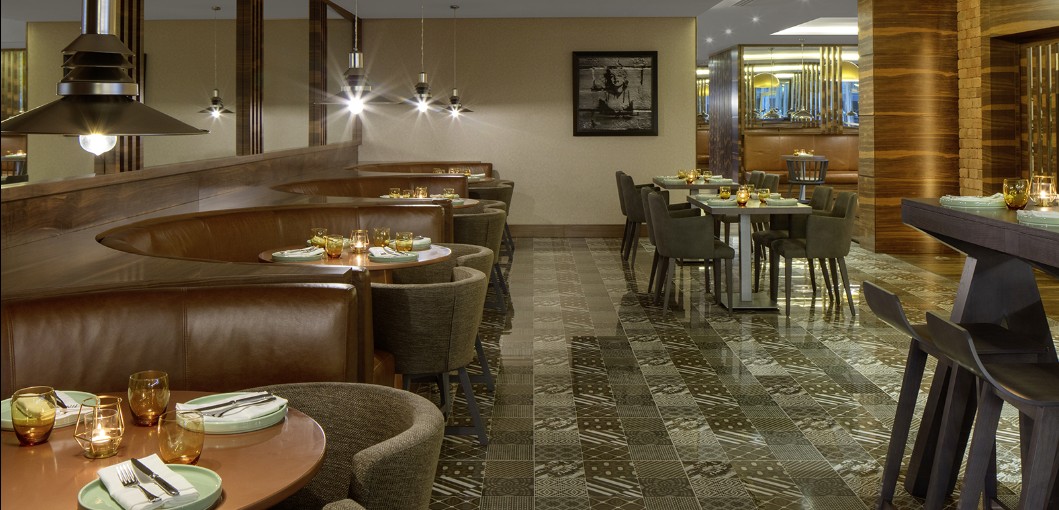 There's a lot less cowhide and leather than I'd expected from a 'steakhouse', featuring instead a less clichéd blend of dark wood floors and light mosaic floor tiles, that work to create 
a masculine yet contemporary design vibe. The accompanying low ceilings, uncluttered layout, saloon-style booths and free-hanging lighting all harness a laid-back, intimate ambience that feels both stylish and cosy.
The atmosphere is what you'd expect from a cocktail bar – buzzy and busy but not overwhelmingly so – and the barmen are adept at turning their hand to all manner of creative concoctions. Outside, FireLake doubles down on its relaxed ambience, with spacious seating that allows each table to really soak in uninterrupted skyline views, and it's the perfect spot for pre- or post-dinner drinks.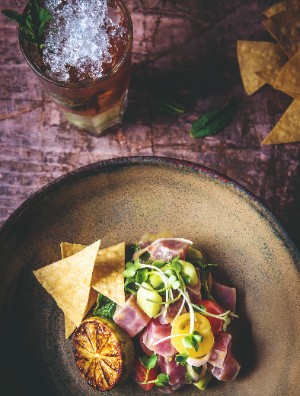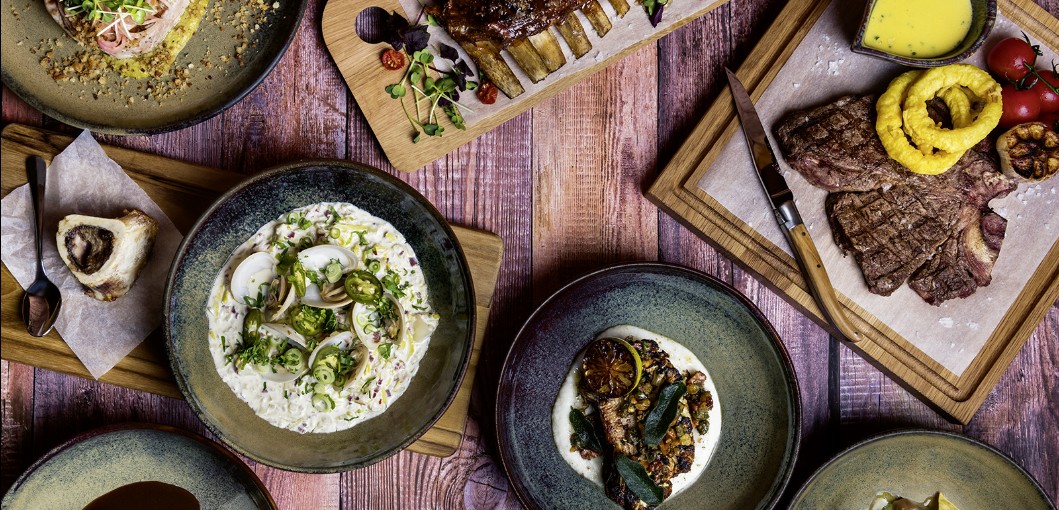 While the restaurant sticks to its American roots, many of the dishes have been adapted to incorporate Middle Eastern flavours and spices, and there's an on-site smoker that further cements the marriage between Minnesota and the Middle East, with multiple dishes exuding rich woody, charcoal and barbecue flavours that stem from both East and West.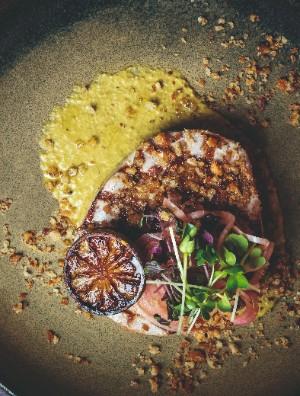 For starters, the smoked trout – which is smoked on site – is elegantly presented and tastes divinely peppery, cut through with a zingy avocado and tomato salsa. The spicy steak tartare puts a modern twist on a contemporary dish, serving it with pickled mustard seeds, smoked egg yolk and soy sauce on wafer-thin toasted rye bread. It literally melts in the mouth. Other tempting dishes that I make 
a mental note of for next time, include the tuna ceviche with white soy, yuzu and aji Amarillo, and the corn ribs with leek ash aioli and smoky corn powder.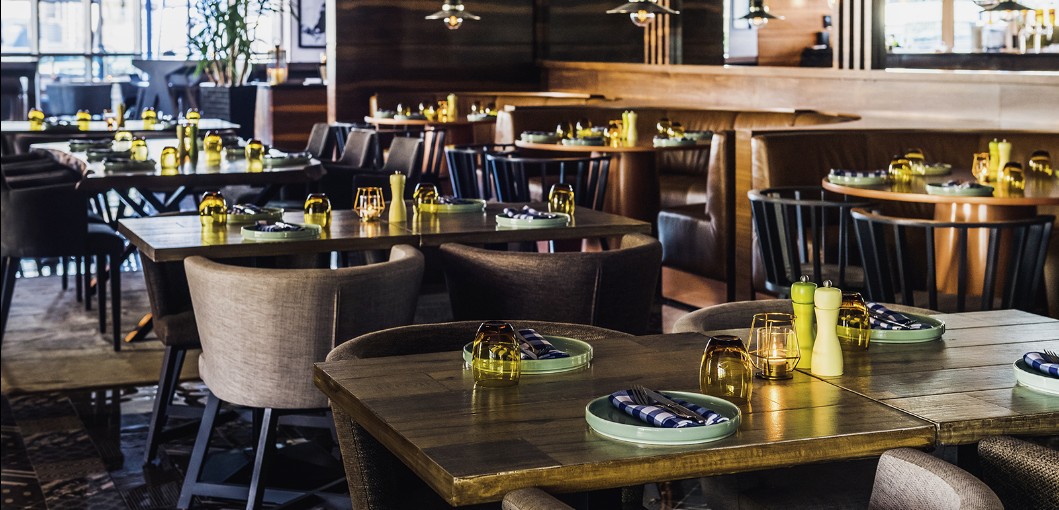 Chef Albert proves to be a master at cooking meat to perfection - the knife cutting delicately through the 
rib-eye
Moving onto the main course, Chef Albert proves to be 
a master at cooking meat to perfection, tenderising cuts and infusing astute combinations in his sauces. The rib-eye steak, that is easily big enough for two, arrives with charred greens and a baked potato mustard rarebit as its sidekicks. The dish feels more all-Americana than some, while the cut of meat is stunning with the knife delicately slicing straight through. The fat is also caramelised expertly. With a trio of sauces to dip and devour – bourbon peppercorn, chimichurri and smoked béarnaise – it is the latter that elevates this dish, with its piquant flavours really enhancing the smokiness of the charred grilled meat. As rib-eyes go, this is an essential order for any steak connoisseur.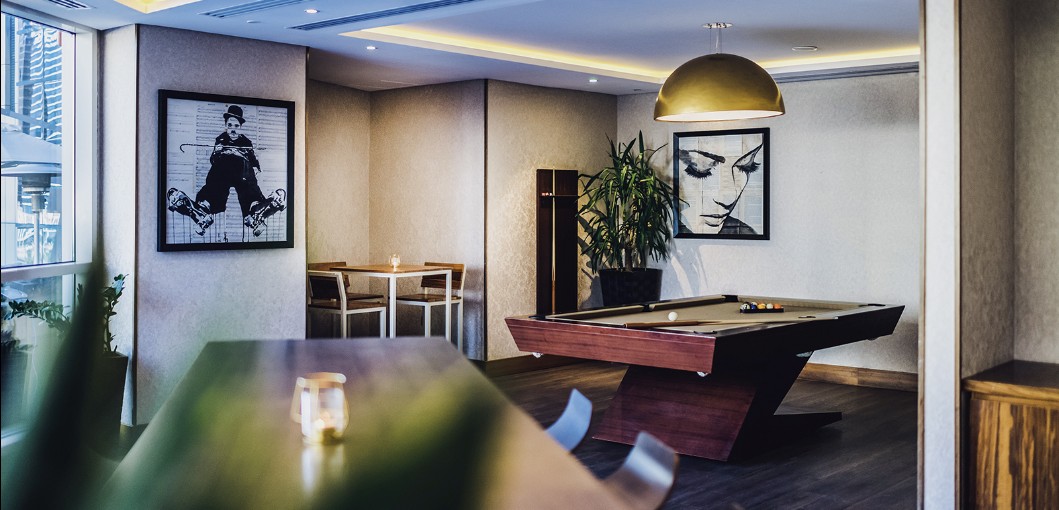 Whilst we eat, I notice the variety of people at the restaurant – a happy motley crew, both old and young, drawn in by the cocktails and open-flame steak, as well as the al fresco dining and shisha vibes. FireLake certainly ticks a lot of boxes for those wanting ambience alongside culinary agility, and this contemporary new urban eaterie really has that at its core. There's no smoke without fire, after all.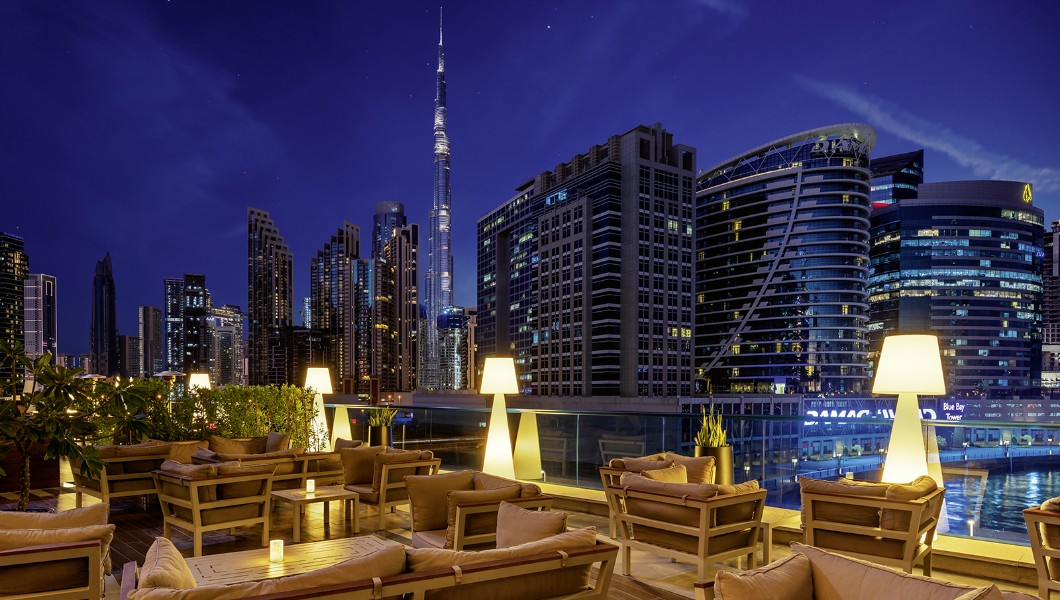 What: FireLake Grill House & Cocktail Bar
Where: Radisson Blu Hotel, Dubai Waterfront, UAE
Tel: +971 4 249 7800