It isn't often that a lowly potato steals the show when dining at a five-star restaurant, though we're all well-versed in a tuber's versatility. But one visit to ROKA, the Japanese restaurant at The Opus by Omniyat in Dubai, has put potatoes – and the restaurant – on a pedestal for ever more. But before we deep-dive into my newly crowned 'dish of the century', I'll tell you a little bit about its home.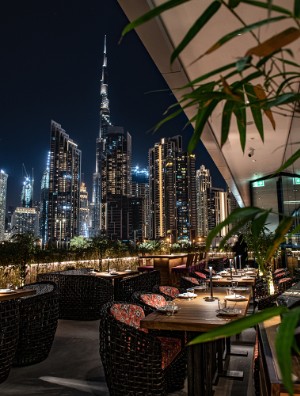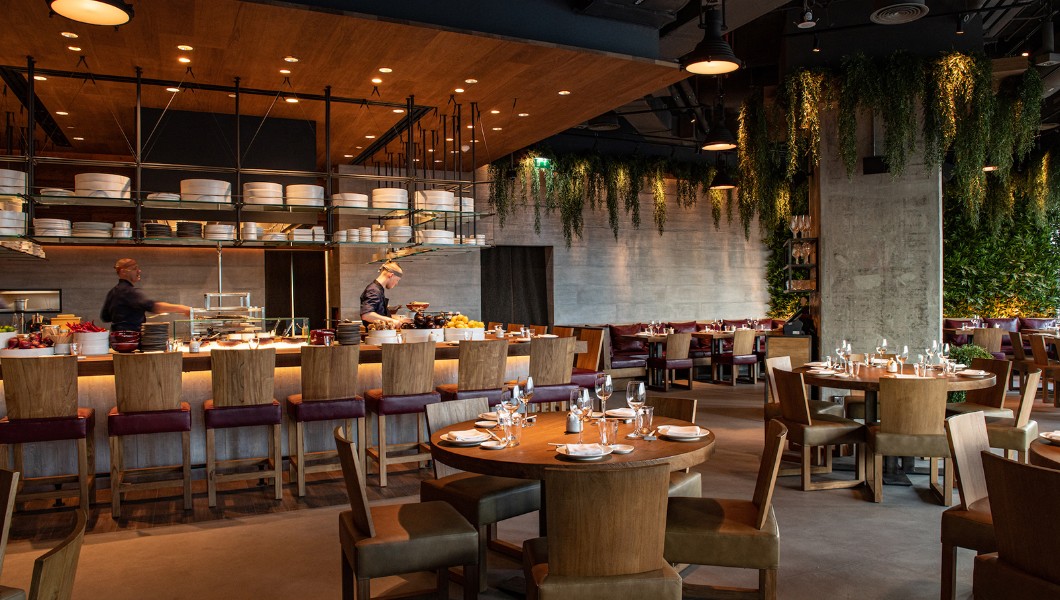 ROKA first opened in Dubai last spring, a slightly inauspicious start with what Covid-19 had in store, closing its doors soon after when restrictions kicked in. Despite only opening for a handful of weeks, ROKA, thanks to the preceding reputation of its London outposts, quickly cumulated faithful followers – those-in-the-know lining up to take a bite of ROKA's famed culinary wizardry. It's not easy to launch an upmarket Asian restaurant in Dubai when Zuma, Hakkasan, Nobu and Akira Back count amongst your peers, but with acclaimed restaurateur Rainer Becker (founder of Zuma) backing you, then you've already got a head start.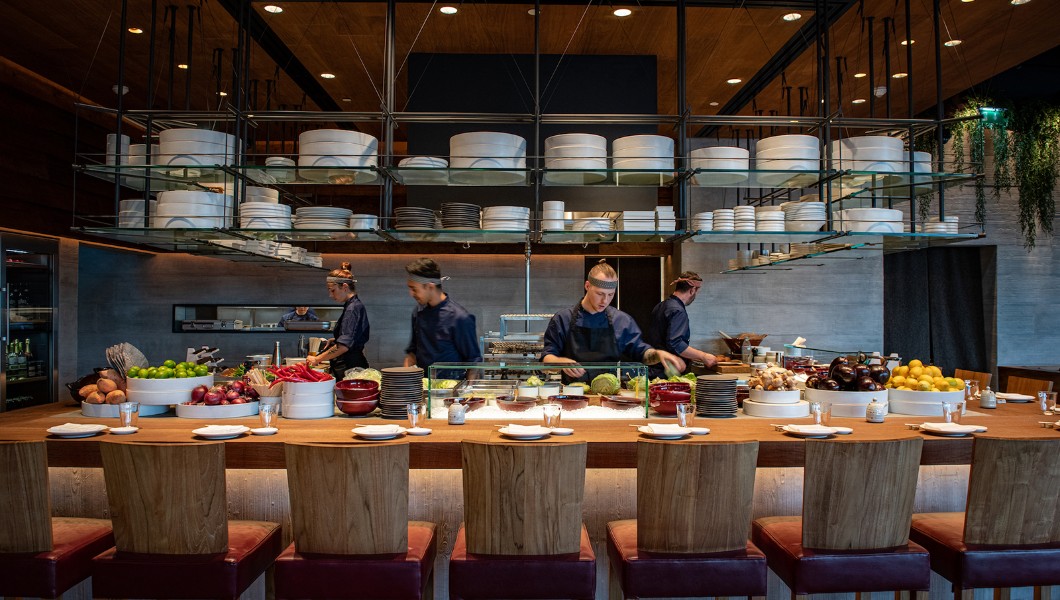 Now reopen and celebrating its first anniversary (although also enjoying an uptick from those who, understandably, think the restaurant is brand new) ROKA is proving why 
it has already formed part of the backbone of Dubai's restaurant scene.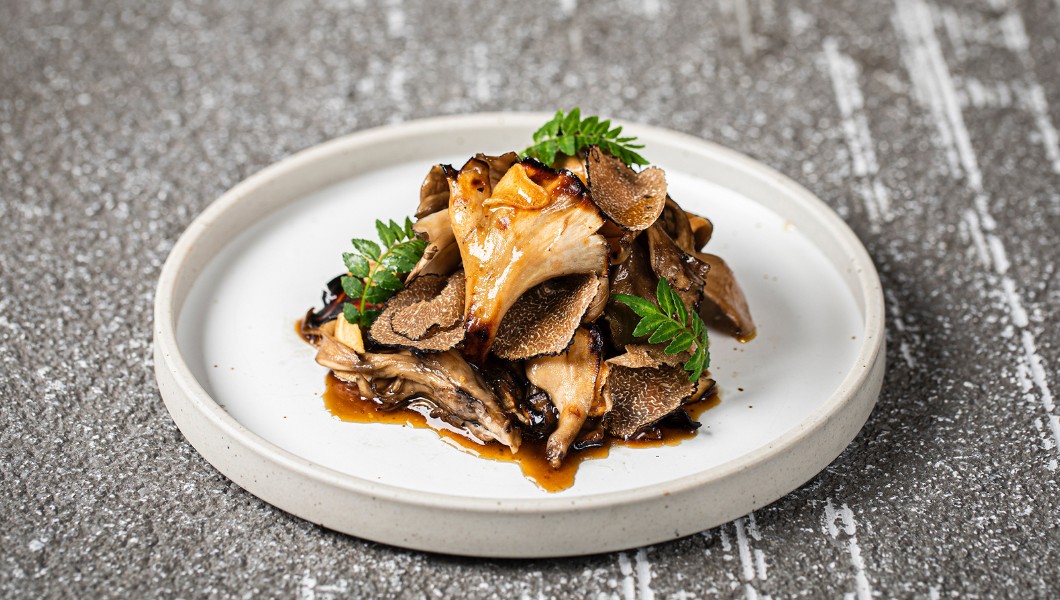 For dinner, we sit on the terrace, the restaurant buzzing with a low-level hum of post-work conversations and chinking glasses. With its home in The Opus (Zaha Hadid's last project and coined 'the building that never sleeps') means the green-leafed terrace is the perfect spot for the best bright light views of Business Bay. We opt for the 10-course tasting menu in celebration of ROKA's one-year anniversary, which comes with drinks pairings (if you like) and enough food to feed an army.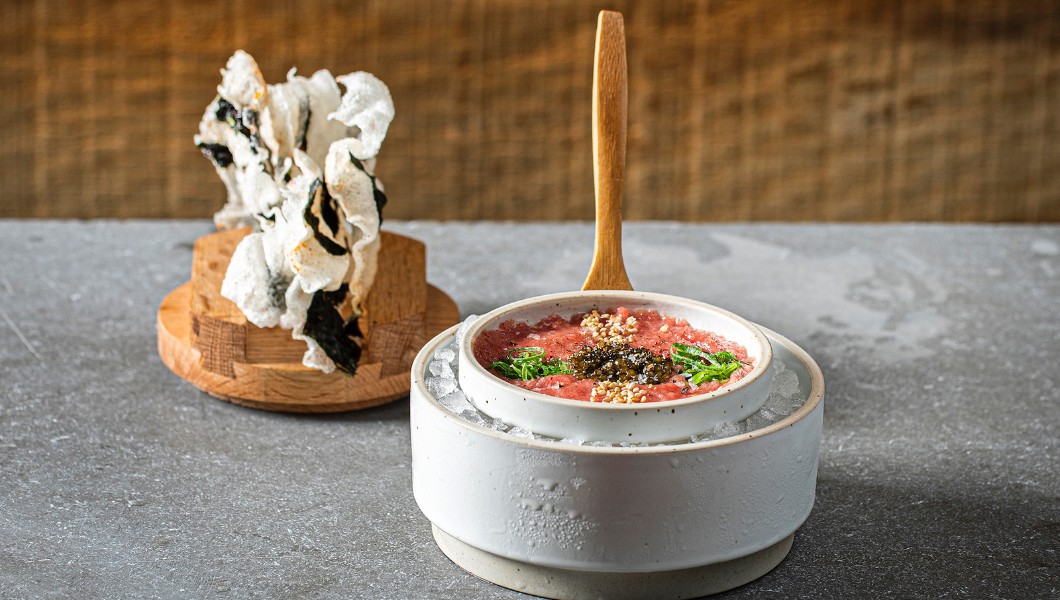 Yuzu features heavily throughout, its tangy, sweetness permeating almost everything we eat, and dishes come thick and fast. It's almost hard to keep track of what's starters or mains, but the energy of our dipping and diving into different dishes compliments ROKA's pulsing vibe. My favourite starter is the Spinach salad – fresh baby spinach leaves tossed in 
a sesame dressing, that is guiltily creamy and oozes Asian flavours. The yellow-tail sashimi with truffle tastes even better than it looks, all delicately displayed with rocket strewn on top, while the prawn and crab gyoza melt upon first bite.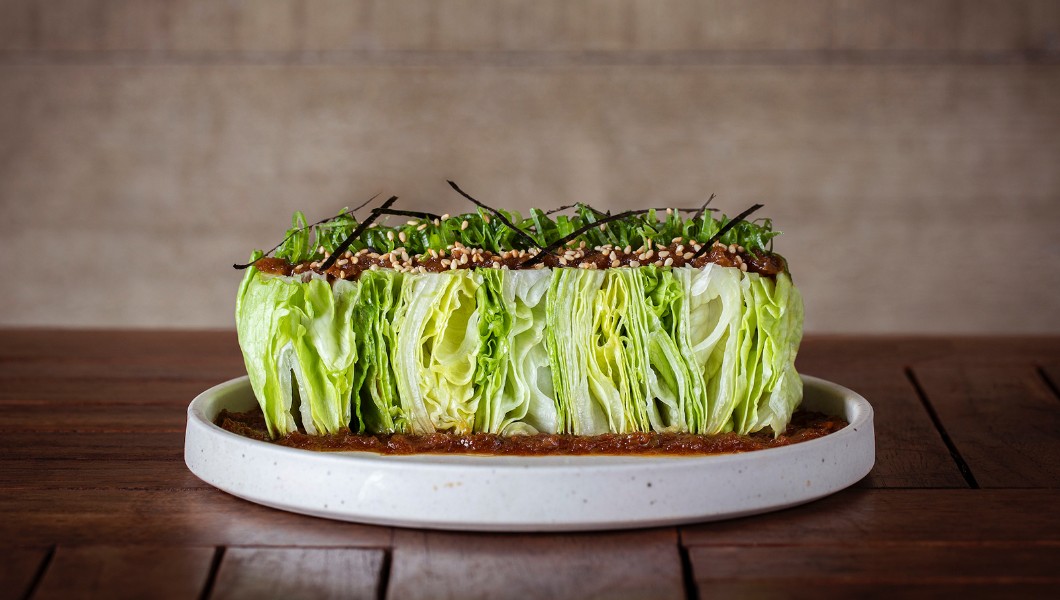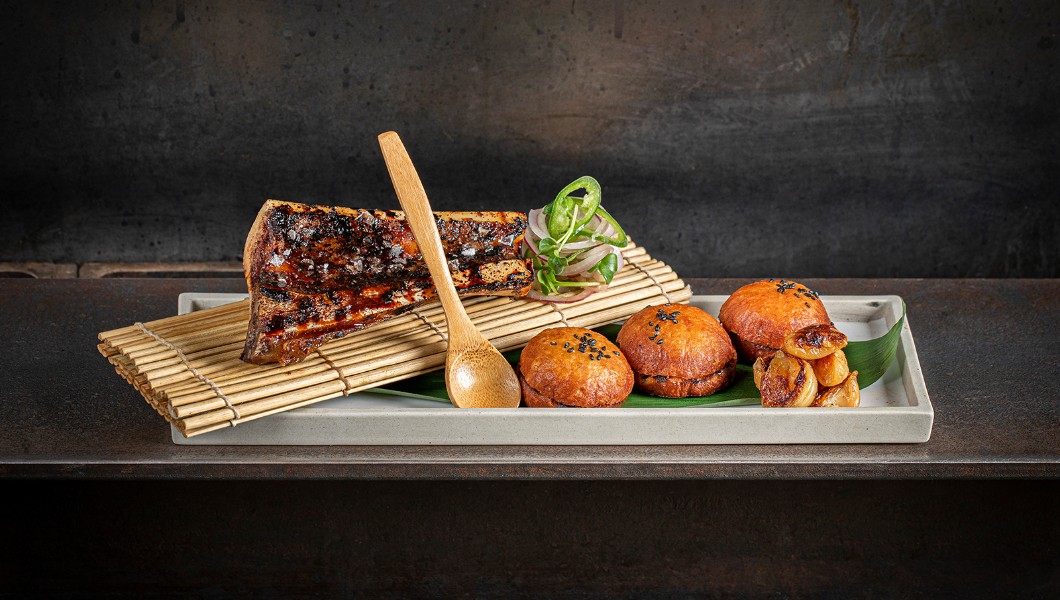 Lamb cutlets, black cod, kampachi salad, rosuto bone marrow and sweet potato tempura arrive one after the other, but we're not rushed, and spend what feels like hours slowly sampling and savouring. The sashimi platter that arrives towards the end is like a work of art, layers and layers of fresh fish (all hailing from Japan) delicately balanced against a slowly-melting ice block. And then, there's the aforementioned 'bekudpoteto', the dish I'll happily wax lyrical about for all eternity.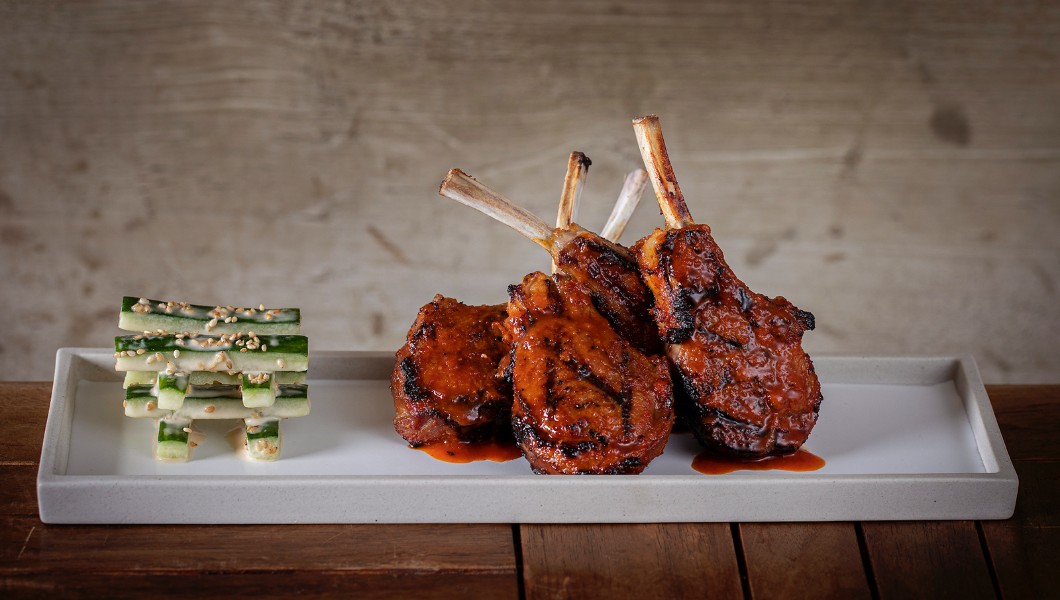 What is it? Literally a baked potato, with its crispy skin mashed and smashed in front of you, filled with lashings of yuzu cream and spring onion. It's hard to describe how good it is, so just do yourself a favour and order one – no, make it two. Lastly, the 'coconut egg' with passion fruit and lychee ice cream is declared, by my guest, as the best dessert she's ever eaten. I try it. I agree.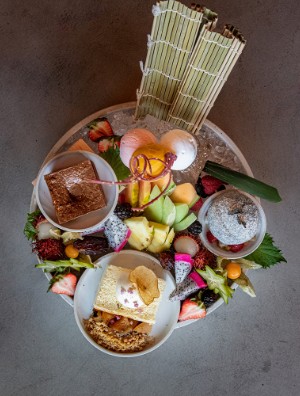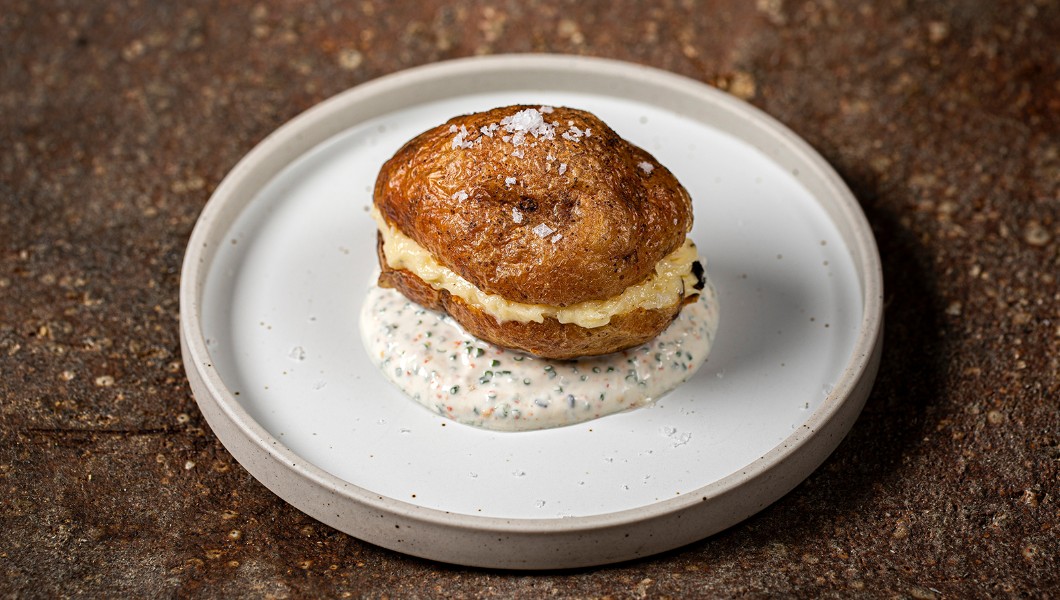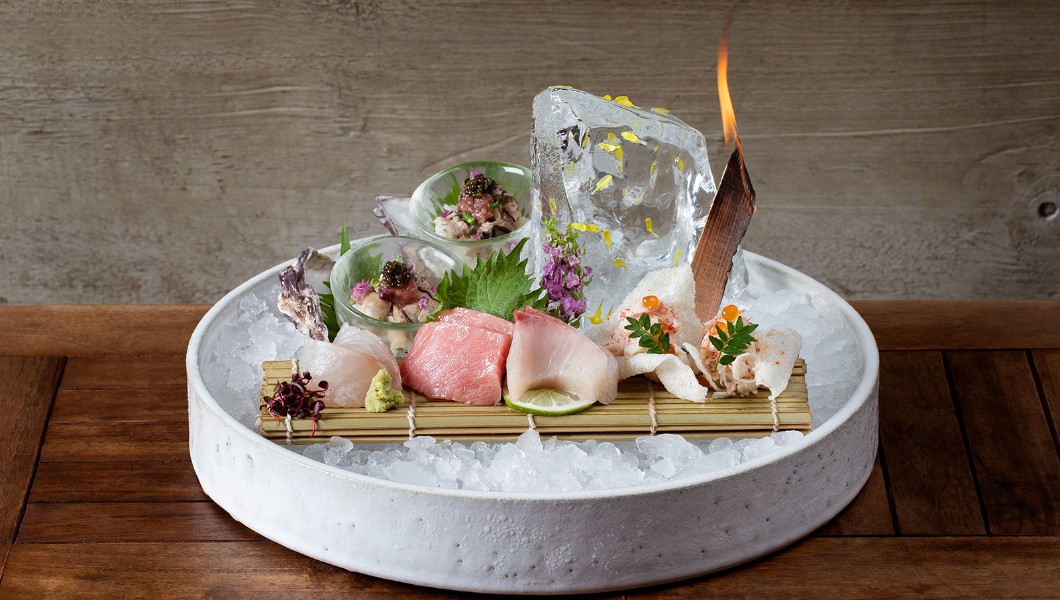 With lofty accolades aplenty, I'm happy ROKA is getting the recognition it rightly deserves. After all, the proof is in the pudding – or the potato, in this case?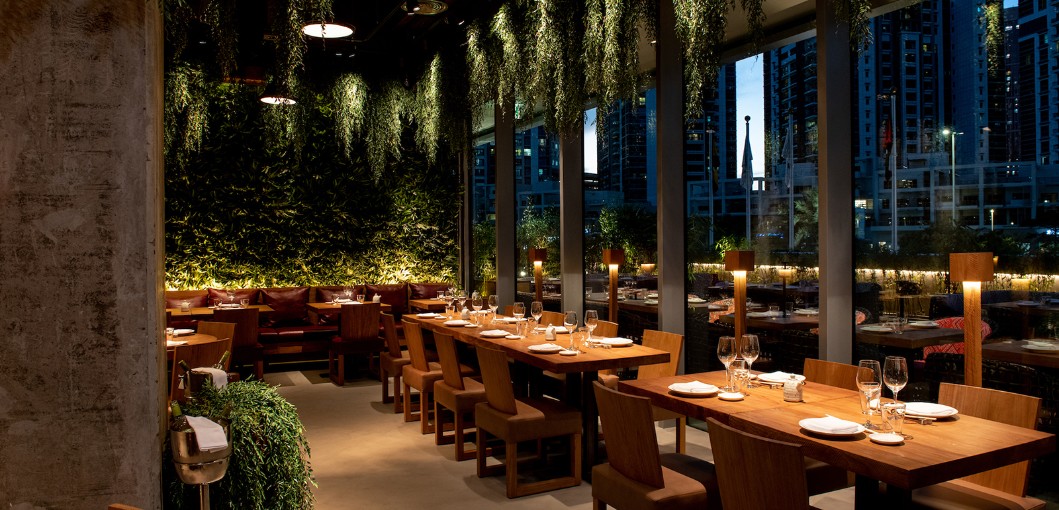 DETAILS:
What: ROKA
Where: The Opus by Omniyat, Sheikh Zayed Road, Dubai
Tel: +971 4 439 7171