While one's arrival at Waldorf Astoria DIFC feels a little understated (the hotel's reception sits on the 18th floor), the simplicity paves the way for a striking entrance into the hotel's Italian eaterie, The Artisan Il Ristorante. An eye-poppingly beautiful corridor with Art Deco nuances tumbling from every gilded corner – black and white marbled flooring, a mirrored ceiling and opulent light fixtures – meanders through a set of décoratif gold doors into the decadent world of The Artisan.
While the restaurant space is smaller than one might expect, it lands perfectly on the right side of intimate. Social distancing rules ensure sensible spacing between tables, meaning hushed whispers can't be overhead. The vibe is relaxed and cosy as waiters swap stories with customers, 
ice clinks in cocktail shakers from behind a stunning copper bar, and palm leaf silhouettes dance across the ceiling.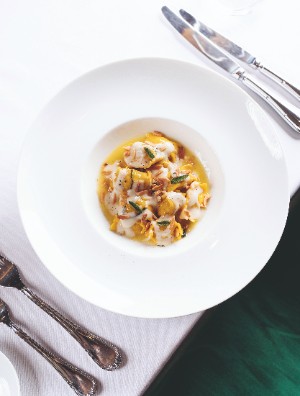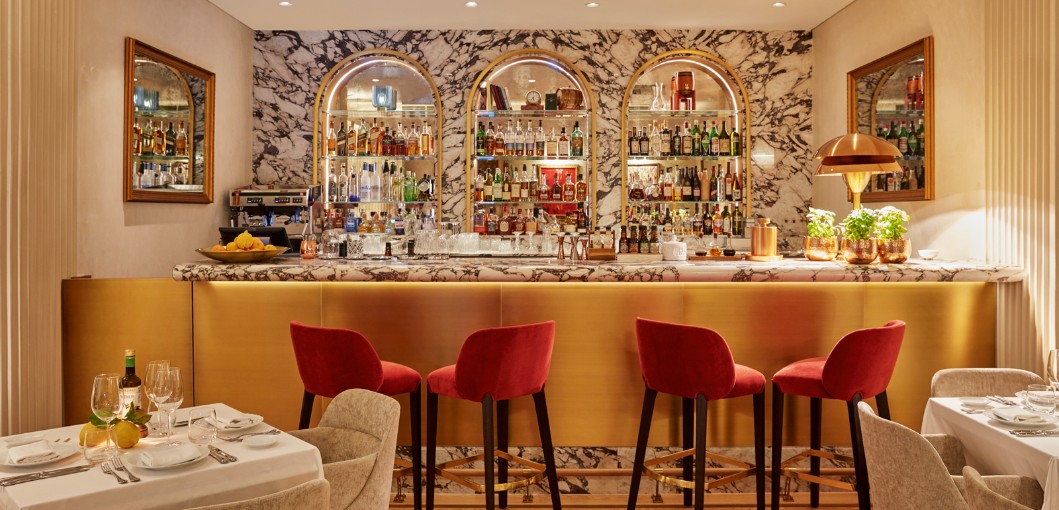 Those-in-the-know might feel a trip down memory lane here, as it's the new incarnation of The Artisan by Enoteca Pinchiorri at Burj Daman that shuttered up shop in 2017. The Artisan Il Ristorante is what came of several years of relocation and refurbs, with The Waldorf Astoria DIFC's iteration opening in July this year. Head chef Luca Tresoldi, who worked at the three-Michelin star Florentine restaurant Enoteca Pinchiorri, moved with the restaurants, now bringing his culinary prowess to The Artisan's new outpost.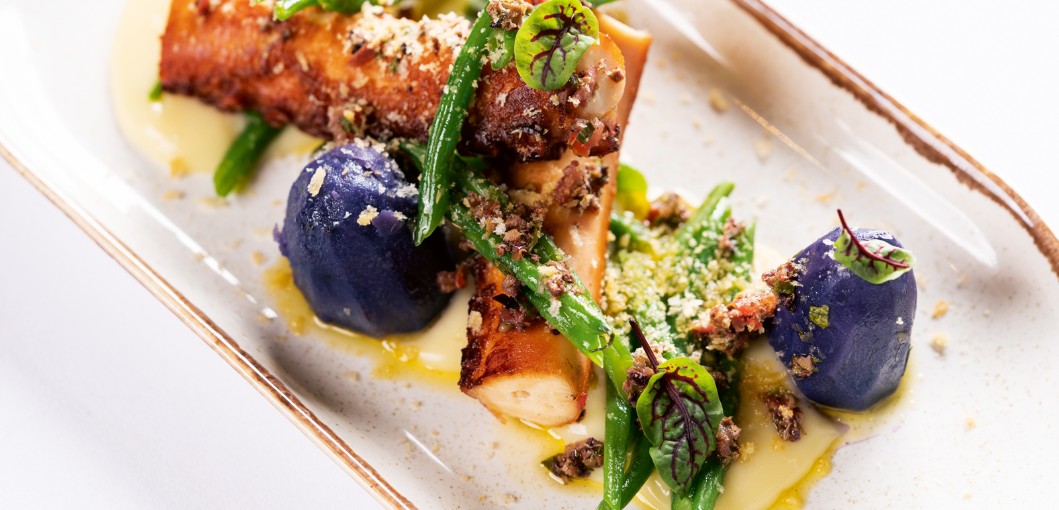 The menu celebrates the best of Florentine cuisine and, thanks to Chef Luca's connections, uses the very best produce from all over Italy – olive oil from Tuscany, mozzarella from Campania and Parmigiano from Emilia Romagna. Offering just six or so dishes per course, the menu feels carefully curated, assuring only finessed dishes to land on your table.
Our waiter is passionate, regaling us with backstories about each dish, adding a poetic layer to our dinner. We let him guide our choices, steering us towards a few of Chef Luca's most famed dishes, and then veering off to try something a little different.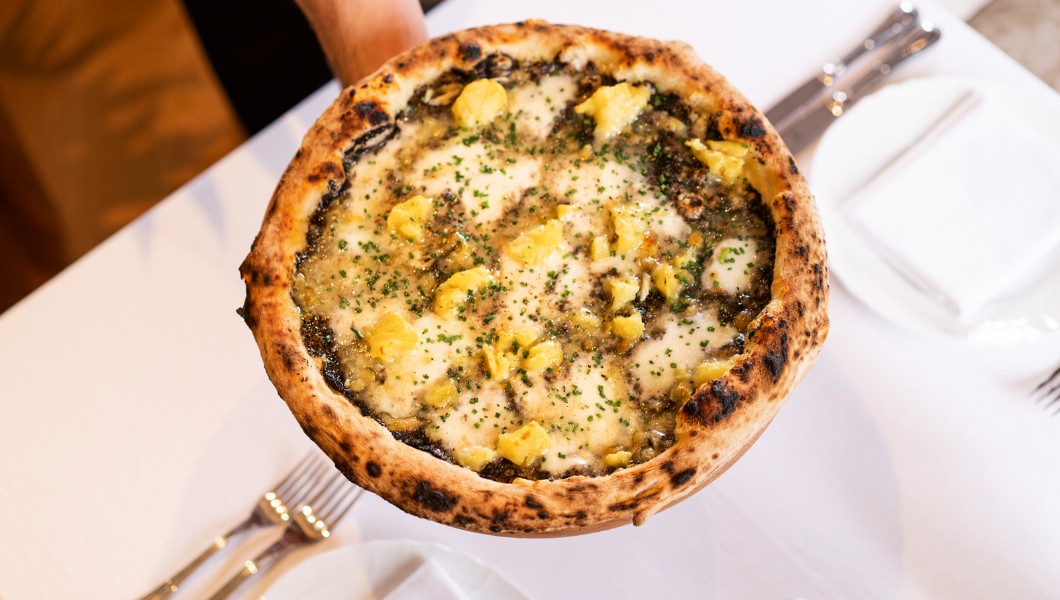 We start with tartufo pizza, burrata and polpo croccate (slow-cooked octopus with lemon-flavoured potato cream and purple potato confit). For someone who doesn't like truffle, the tartufo pizza is light and eye-opening, while the burrata, served with a dash of olive oil and peeled Roma tomatoes, is as creamy as one might hope. The polpo has a light crispy coating on top and is soft and tender inside.
As we eat, we sip champagne from flutes that we all agree are pretty enough to take home, while my friend opts for The Artisan's special cocktail, The Geometry. It's a gin-based drink with sour rhubarb and lemon juice, served in 
a square glass, with a spherical ice cube and dried flower petals on top. It's quite a show piece and tastes superb.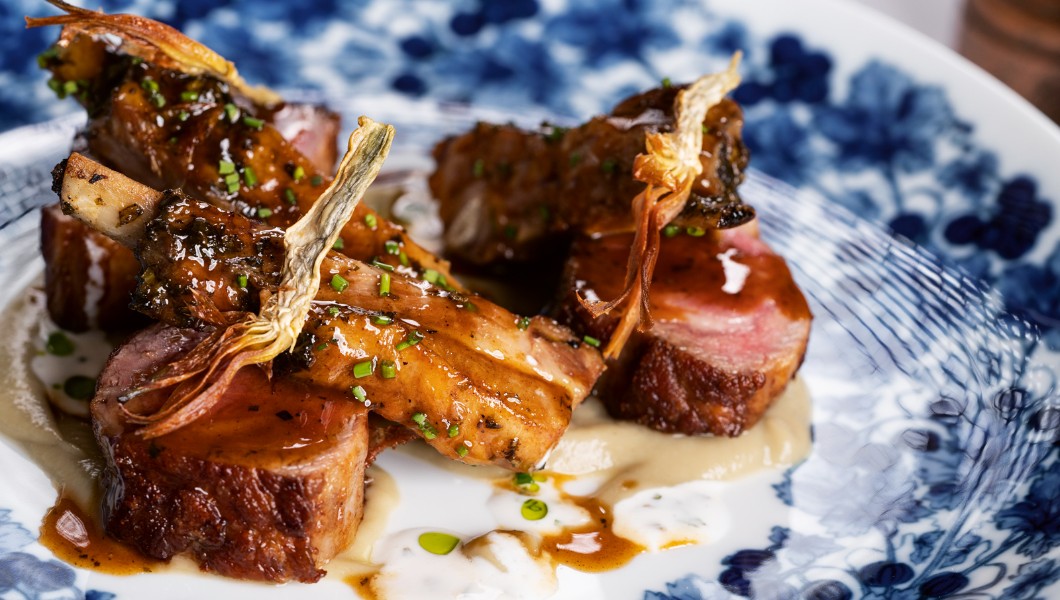 For mains, Chef Luca's homemade agnolotti stuffed with pumpkin butter, sage and 30-months-aged Parmiganio Reggiano fondue is so much better than expected: a little sweet, a little creamy and a lot delicious. The grilled tiger prawns with bergamotto-flavoured sauce are delightfully sticky, sweet and spiced, while the 180gr Filetto Di Manzo Angus beef tenderloin with topinambur, stir-fried spinach and truffle sauce is succulent, delicate and perfectly coloured.
Come dessert, we bypass the best-selling tirimasu in favour of a fantastically tart home-made lemon sorbet, and the Miele – an extra virgin oil sponge cake with lavendar panna cotta, honey foam and crispy honeycomb lattice that is lighter than air and infinitely moreish.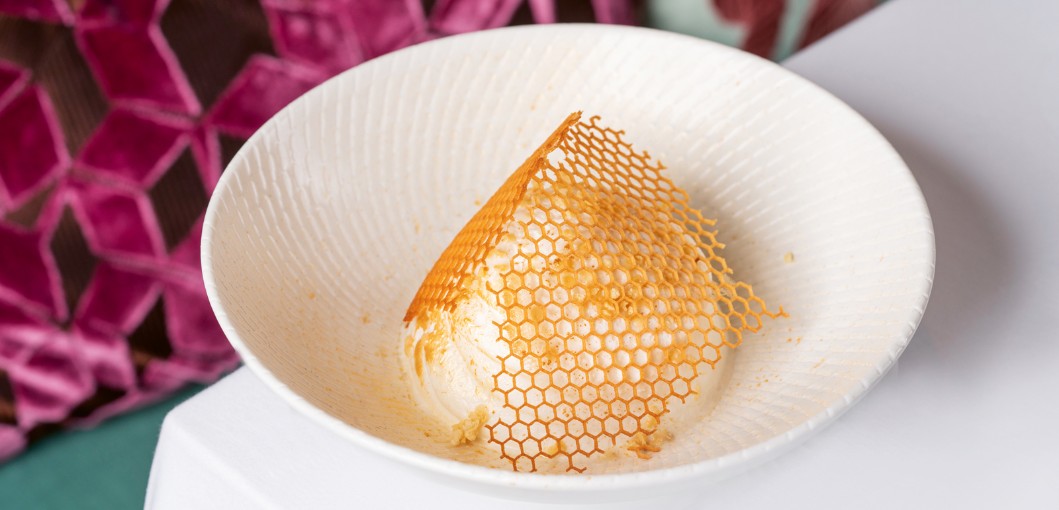 Our night ends sipping Amarettos, listening to our waiter regale us with more fascinating stories about the restaurant and its dishes. And as we recline into our green velvet banquette seat, I realise what it is that makes The Artisan so special: 
its combination of exquisite food served in easygoing surroundings is quite unique to Dubai, and I think will prove to be The Artisan's winning formula long into the future.
Stay:
What: The Artisan Il Ristorante
Where: Waldorf Astoria DIFC, Dubai
Tel: +971 4 338 8133