Prim. It's the word that most aptly characterised, until recently, Geneva's dining scene. The Swiss city, whose position just a boule's throw from France explains its decidedly Gallic feel, has long boasted a clutch of acclaimed, oh-so-formal restaurants dripping with class. Almost every one attended the fine-dining style school: think white tablecloths, silver service and the kind of uber-attentive waiters who arrange napkins on laps and refill water glasses every few minutes. Chiefly catering to the city's permanently visiting financiers, Emirati sheikhs, CERN scientists and UN diplomats, these demonstrably old-fashioned places are fastidious, fancy and, yes, prim.
There's nothing necessarily wrong with primness, of course. Quite the opposite: traditions become traditions for good reason, and us bon vivants would miss the pomp and privilege of fine dining were it to disappear. The world's culinary award-distributors would certainly lament its loss in Geneva, as Switzerland's second city and the surrounding countryside boast a total of 15 Michelin stars – from Philippe Chevrier's creeper-covered Domaine de Châteauvieux retreat to the bejewelled chandeliers of Le Chat-Botté beside Lake Geneva – plus heaps of restaurants listed in the famously fussy Gault&Millau guide.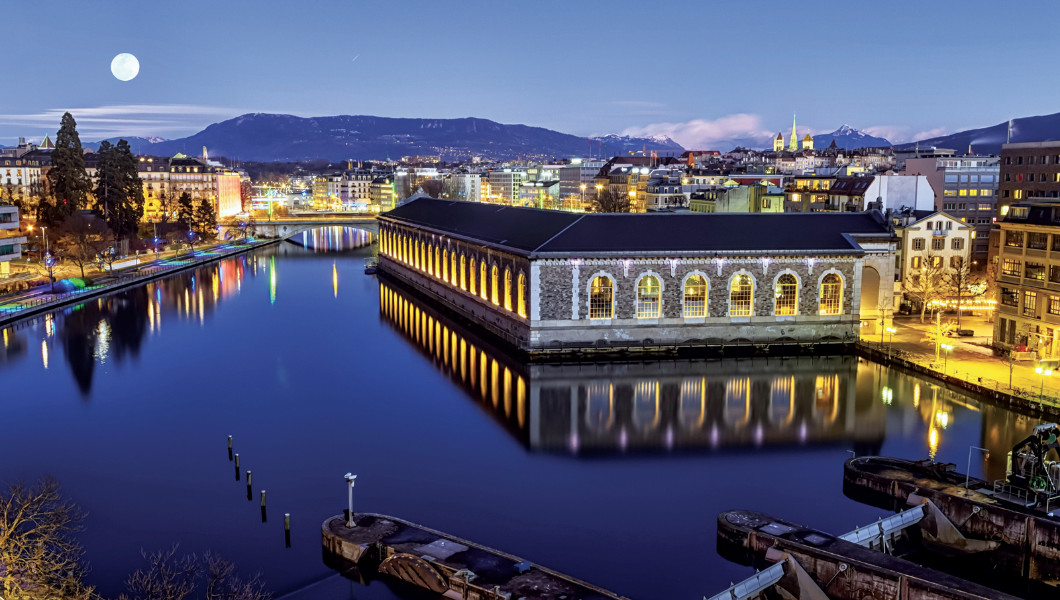 Geneva has other options, of course. In particular – this being Switzerland – there's a strong fondue scene led by spartan Le Château d'If, whose self-declared "fondue pope", Jacques Pipoz, promises each patron a frightening 13 ounces of cheese. The hilly, narrow-laned Old Town is replete in charming, Parisian-style brasseries and wicker-chaired bistros. Ditto Carouge, an elegantly Italianate suburb, where Chevrier's Café des Négociants is the chief charmer thanks to its wood-board floors and retro wall posters. Once again, each of these enterprises adheres to a time-honoured, if-it-ain't-broke formula. Once again, prim is the best descriptor.
In recent years, however, a new, much-less-likely adjective has become applicable: cool. Genevois gourmands now have a growing roster of risk-taking, less-ostentatious options at which to indulge. At chef Francesco Gasbarro's already-Michelin-starred La Bottega, for instance, staff are clad in jeans and soft shoes. The supporting cast includes a clothes-selling loft wooing the quinoa crowd, a fast-food café using exclusive recipes by A-List chefs and trendy Cafe des Bains, dishing up leaf salads with porcini and bacon on a busy bathing pier. Together, this vanguard is shaking up the City of Peace's cautious culinary norm, injecting it with contemporary pizzazz. Geneva's dining scene has gotten hip.
Is this town big enough for the both of them? For the traditionalists and these new-school rebels? Gasbarro thinks La Bottega's way has more to offer. "We are a fine-dining restaurant but absolutely informal," he says. "For me, that's the future of the restaurant business. You have to focus on the food and wine, and not on the tablecloth, moquette, art or separate waiters to serve the water, bread and so on. When I go for a meal, I just want to eat and drink very well; it doesn't matter if I have to pour my own water."
THE TOP 5 RESTAURANTS IN GENEVA:

1. LA BOTTEGA
Open since 2015 in a low-lit space beside the Old Town, La Bottega foregoes finery and simply concentrates on its delicious Italian food. Orders from three-, five- or seven-plate menus arrive speedily, and are briefly explained by amiable waiters. Perfumed by rosemary plants, the 10-table terrace has an easy, pseudo-Scandi vibe, while particular care has been taken over beautiful crockery and glassware.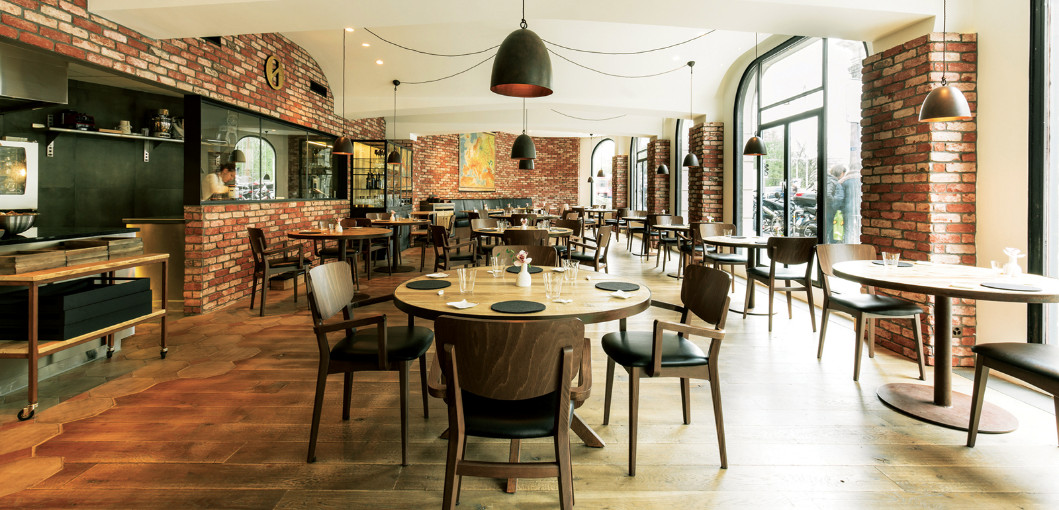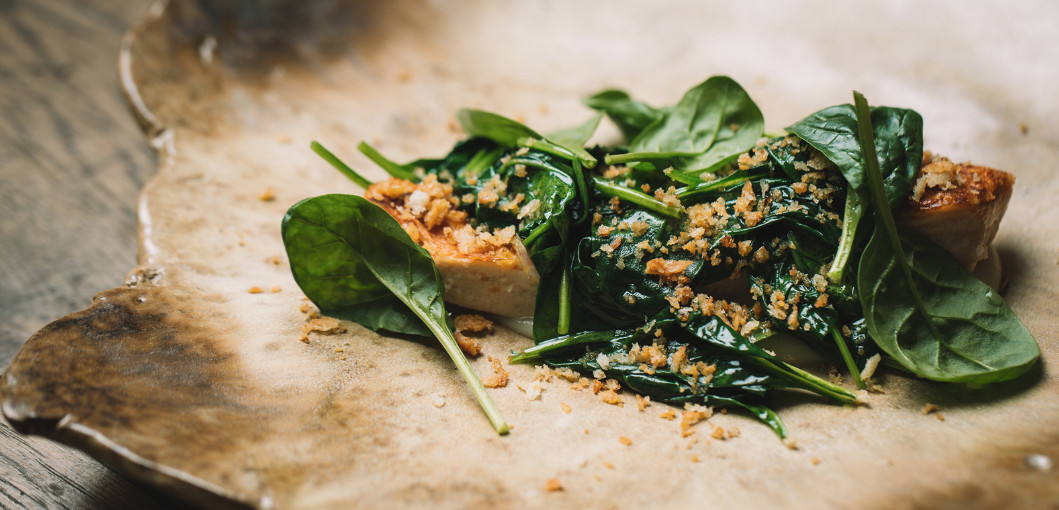 Yet the most memorable element is the crucial one: Gasbarro's food. No dish contains more than four ingredients, and there aren't any show-offish combinations: just delectable, why-didn't-I-think-of-that pairings. Especially good are the pigeon-filled cappelletti under thyme and butter sauce, and melon sorbet with mint syrup for dessert. No wonder Michelin awarded a star after only four months. Want more? Still-less-formal sister venue Osteria della Bottega is 10 minutes away.
Rue de la Corraterie 21; +41 22 736 1000; www.labottegatrattoria.com

---
2. DOMAINE DE CHÂTEAUVIEUX
Follow the Rhône River a few miles west of Geneva and you'll stumble upon an idyll of picturesque vineyard terraces, apple orchards and this castle-like, luxury country hotel. Its buildings include a two-Michelin-star spectacular helmed by Swiss television chef Philippe Chevrier, one borrowing heavily from the adjacent vegetable gardens.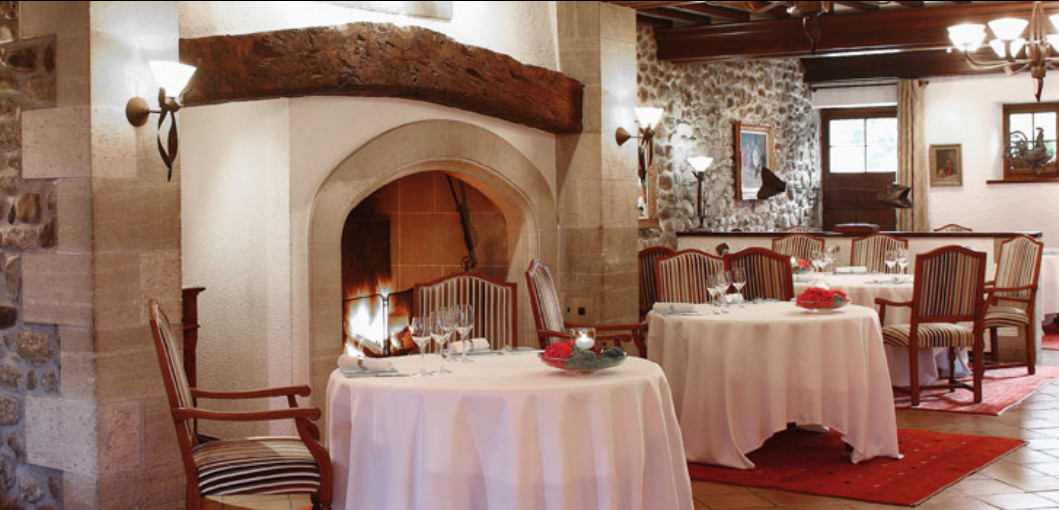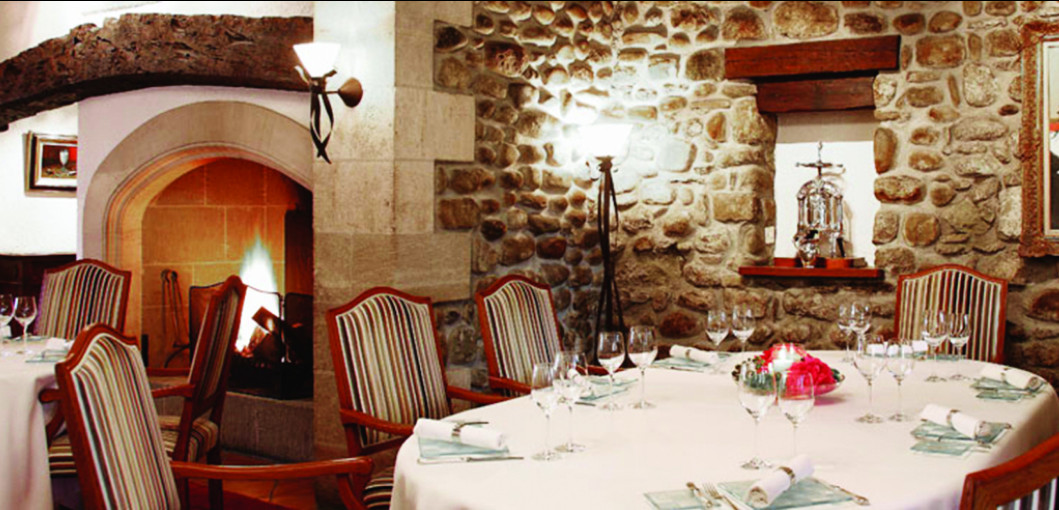 While Chevrier's succinct menu is seasonal and cutting-edge – roasted grouse breast beside green cabbage, ravioli and "giblets cream"; Brittany lobster pan-fried in a sweet curry-and-coconut sauce; Ghanaian chocolate parfait infused with tobacco leaves and rum jelly – the setting is deliberately quaint and familiar. Also on offer is a comprehensive cigar list, available in league with top-notch cognac, while the wine selection is predictably magnificent.
Chemin de Châteauvieux 16, Satigny; +41 22 753 1511; www.chateauvieux.ch/en/gastronomic-restaurant

---
3. L'ADRESSE
Typifying Geneva's burst of innovation and found atop a bright red staircase, L'Adresse is a multi-concept boutique whose couture, cosmetics, handbags and jewellery spill over into a high-quality, modern-minded bistro. The New York loft effect is accomplished by rugs, magazines to flick through, divans and satisfyingly sturdy dark-wood tables; there's an open kitchen, while bare mannequins and photoshoot lights refer to the attic's former life as a studio.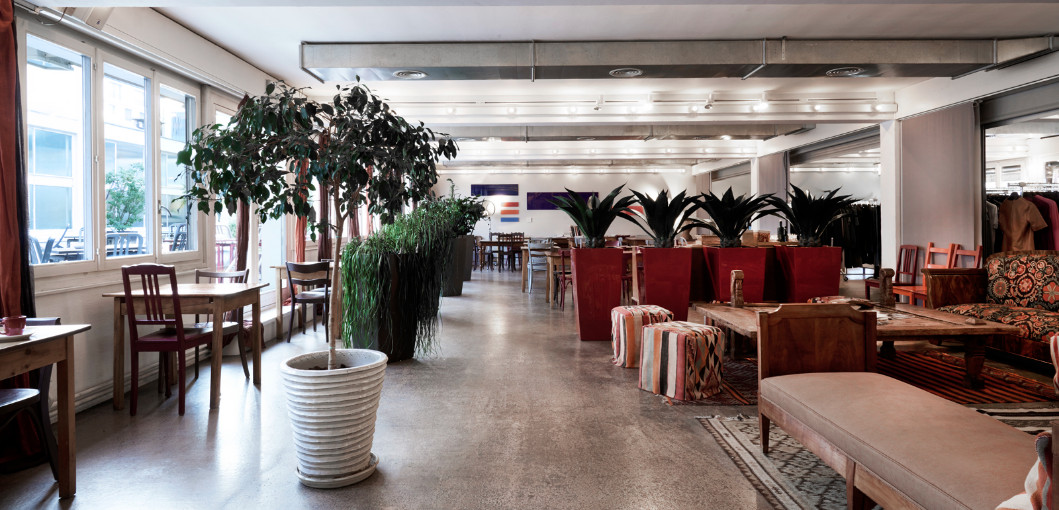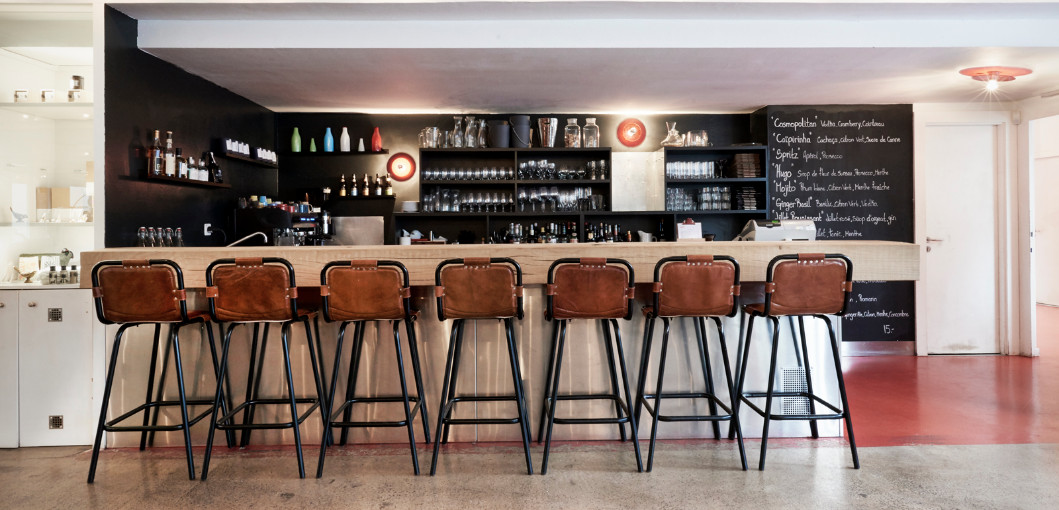 Every Mediterranean or Asian dish is organic; daily specials can include amberjack carpaccio in Japanese cherry-blossom vinegar and plum gomasio or crumbled chicken with homemade saffron mayonnaise, lentil salad, fennel and toasted quinoa. Also present is a true Geneva staple: the outside terrace – in this case overlooking the mighty Jet d'Eau fountain – and an enterprising cocktail menu.
Rue du 31 Décembre 32; +41 22 736 3232; www.ladress.ch
---
4. LE JARDIN
Geneva straddles both sides of a bay where the Rhône empties into its eponymous lake, all under the gaze of snow-topped Alps including Mont Blanc. Along its slightly newer Right Bank is a succession of opulent palace hotels, magnets for high-society visitors. Inside the plushest of them all, Le Richemond, is this epicurean temple spanning two gilded ground-floor dining rooms and a tulip-lined verandah.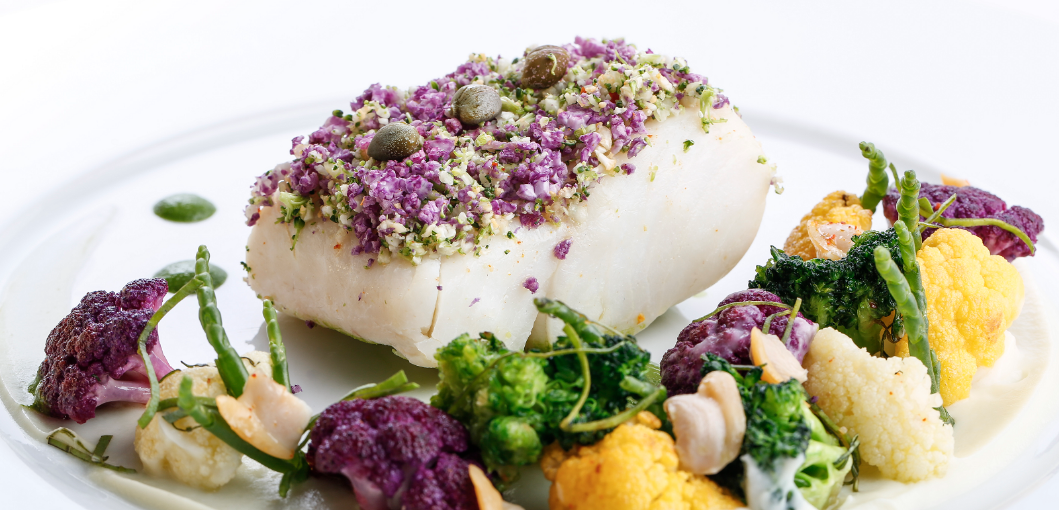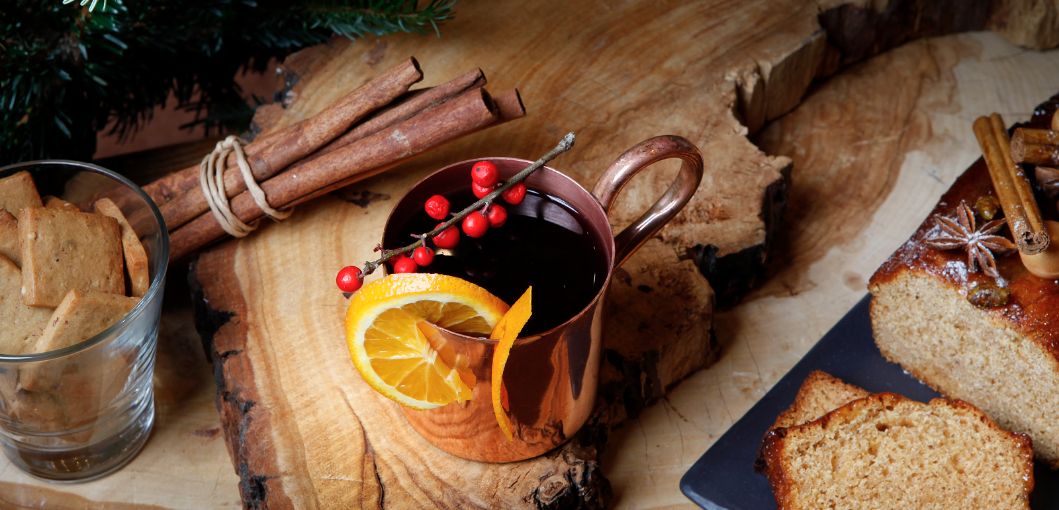 Promoting local ingredients and independent producers, supremo Philippe Bourrel focuses on delivering an authentic flavour of the region. His seasonal degustation is the stand-out menu: in autumn, it began with parsnip velouté and Mont d'Or snail croquettes before peaking via a roasted venison saddle, attended by pepper sauce, apples and various vegetables. The wine list is mind-boggling, and the service all tuxedos and tassels.
Rue Adhémar-Fabri 8-10; +41 22 715 7100; www.dorchestercollection.com/en/geneva/le-richemond/restaurant-bars/le-jardin
---
5. BOCO GENEVA
The worlds of Pret-a-Manger and haute cuisine meet at this bijou cafe, exported from Paris. Its name translates to "jar", referencing the fact that every meal available here is contained within a cylindrical plastic container. This is no ordinary take-away fodder, though: each meal has been made using an exclusive recipe provided by headline cooks, including the three-Michelin-star likes of Anne-Sophie Pic and Régis Marcon.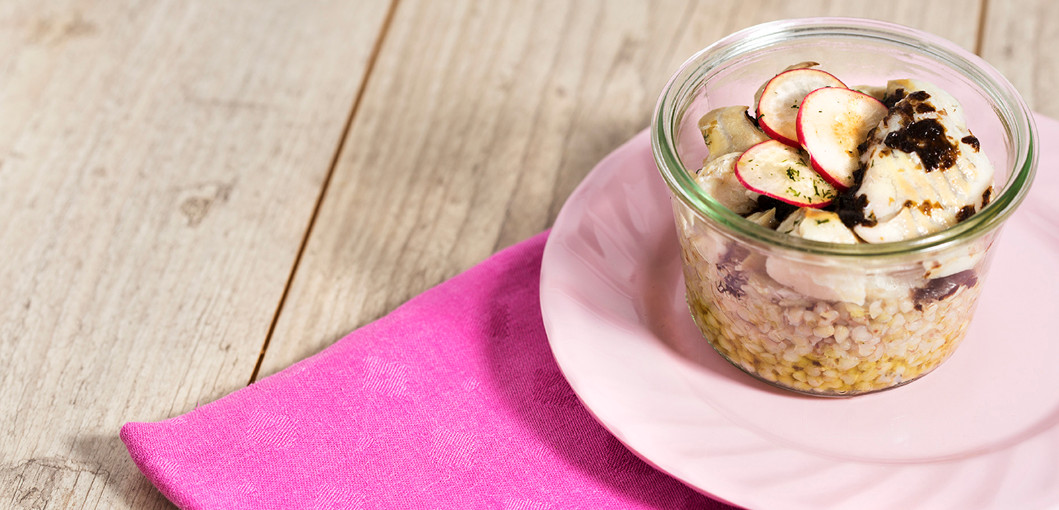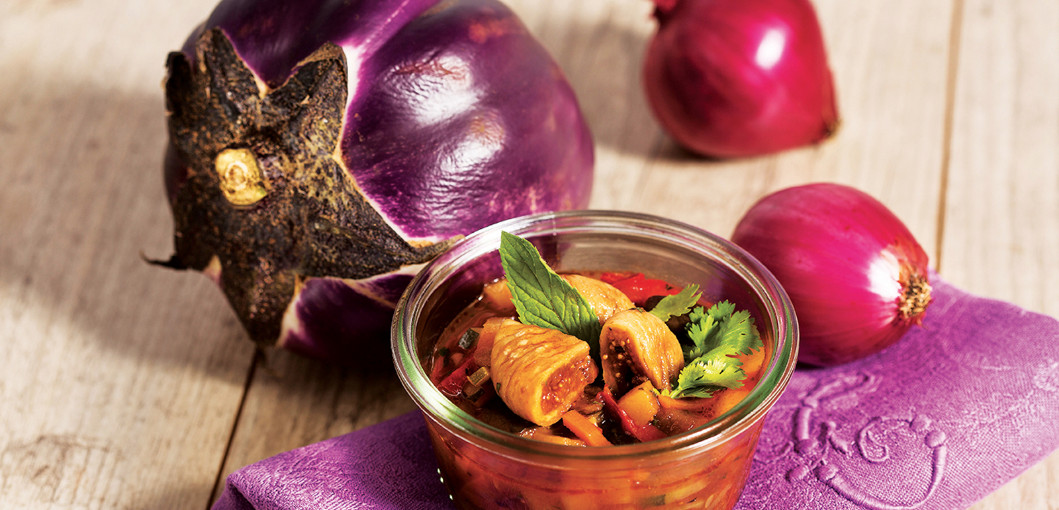 Concoctions come and go, but the best sellers include poached egg with green-pea cream and tapioca, a braised-beef shepherd's pie and raspberry crème caramel by Parisian pudding wizard Christophe Michalak. Wood panels and slate tables allow for a very pleasant eat-in option, but many customers simply grab something and go. As city-dwellers get ever more time-poor and in need of convenience, Boco is offering a dynamic and uniquely-gourmet solution.
Boulevard Georges-Favon 10; +41 22 436 8569; www.boco-ch.com