Since moving to the Middle East, my understanding of brunch has changed dramatically. In my native Australia, it's a laid back affair that combines the best of breakfast and lunch at a time that doesn't have you groaning at your alarm clock. In contrast, Dubai has introduced me to a more extravagant dining experience under the same name, with a completely different vibe – which, if I'm honest, often doesn't appeal.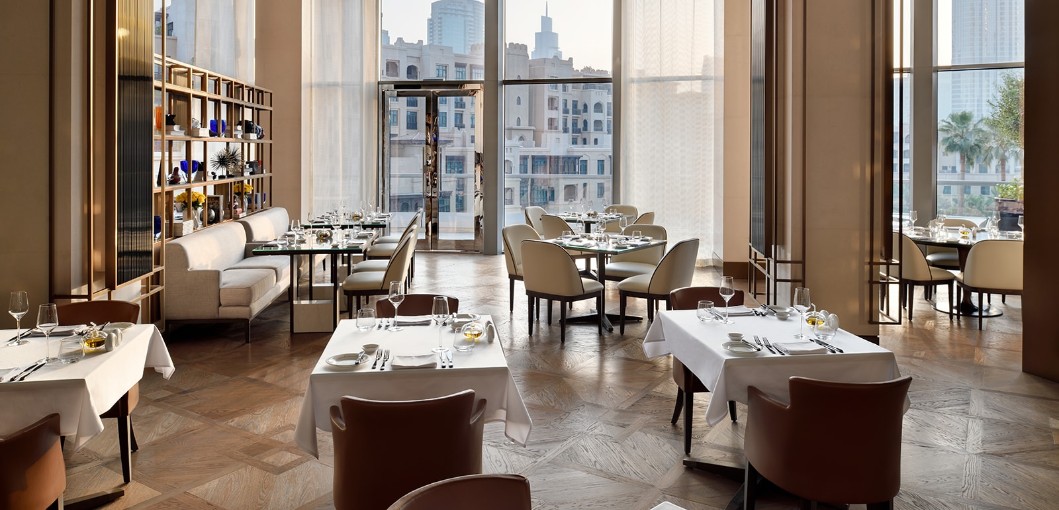 This being said, I was excited to experience the Britannia Brunch at The Restaurant, at Address Downtown. As a frequent visitor of the hotel prior to its refurbishment and after hearing positive feedback from friends and colleagues about The Restaurant, it sounded like it might just deliver a brunch experience I truly desired, rather than what I'd come to expect from other Dubai dining venues.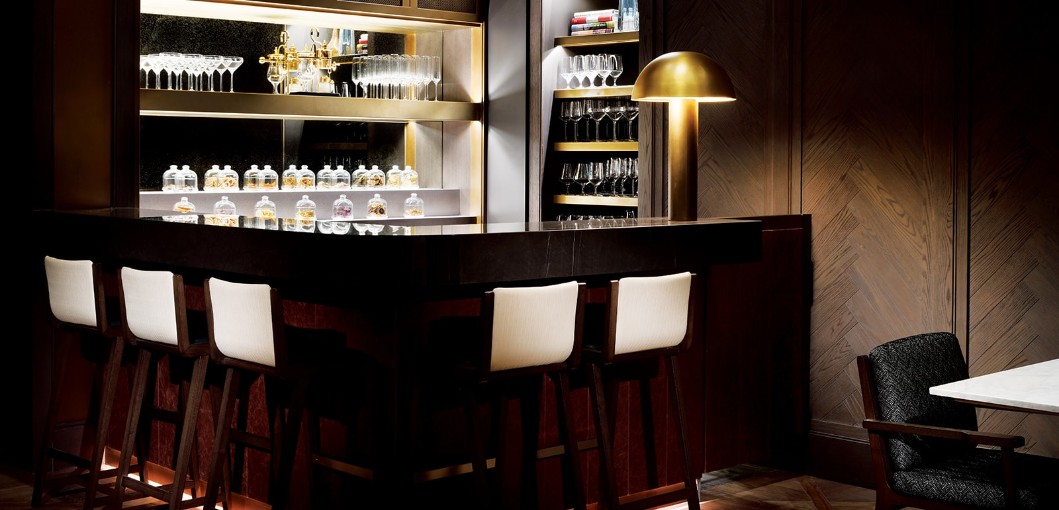 Reflected in the name, the brunch delivers British fair, with a format that is split between a buffet for starters and entrees, and a set menu for mains and desserts. It also boasts an impressive bar with a drinks selection that caters to every taste – for me that was a bottomless jug of The Restaurant's homemade mocktail.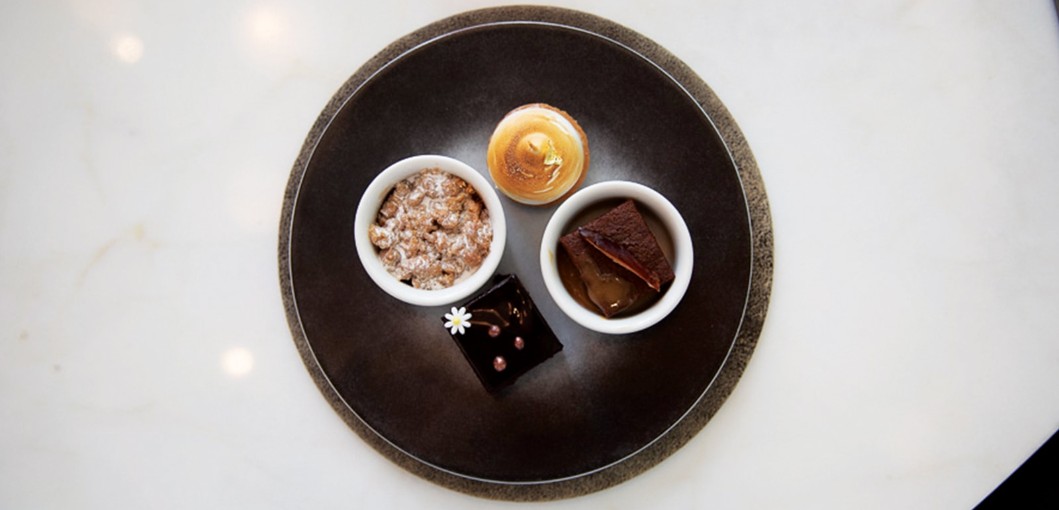 Browsing the starters, I was spoilt for choice, without being greeted by heaving platters that always make me wince at the thought of food wastage. It was a hearty and extensive display, with fresh seafood, a range of cheeses and an impressive salad bar that stole the show for me – the Omani Lobster was out of this world.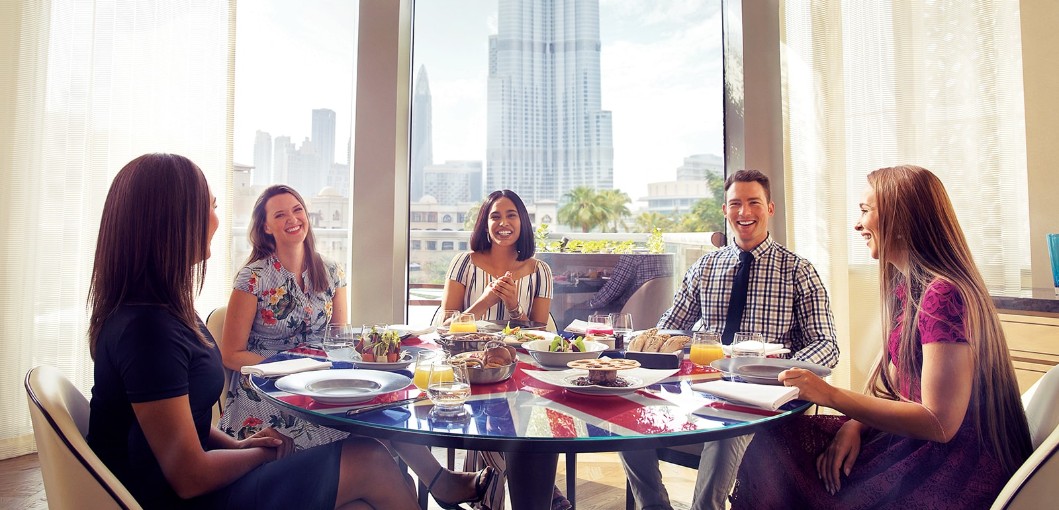 The main menu is a set selection, served in two parts. It began with a truly British spread – roast lamb, roasted vegetables, mushy peas and best of all, Yorkshire puddings. Served at the table to be shared and distributed, it's exactly the type of meal that you want to kick off the weekend with – delicious and fuss free. Following came the roast chicken, shepherd's pie, sautéed greens and mashed potatoes – with the stand out for me being a perfectly cooked salmon wellington. Is it a lot of food? Absolutely, but with brunch running from 1pm to 5pm you have ample time to graze and enjoy.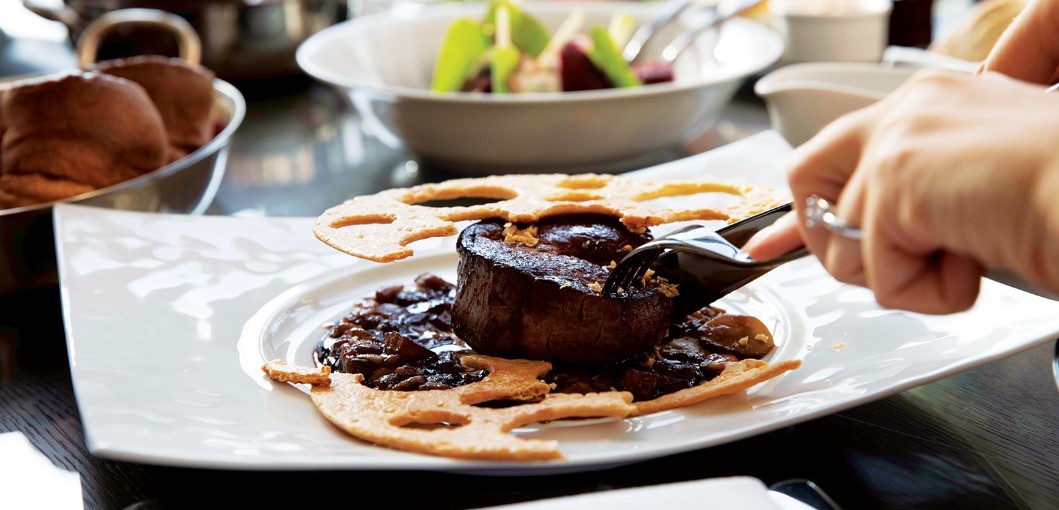 In my eagerness to experience everything on offer I had forgotten about dessert – it was only when I put my knife and fork down on my plate signalling the end of my feasting that the waiter asked if it was time to bring a sweet treat; lemon meringue pie, sticky date pudding, Eton mess and a selection of ice cream. I want to say that it was too much, but honestly it was the perfect way to end the meal – and worth every calorie.
The Britannia Brunch combines the elements of relaxation and enjoyment that I wanted, in a setting that strayed away from what I had come to expect from brunch in Dubai. If you want endless excess, loud music and a crowd that came to party, this isn't the spot for you. If you're keen to catch up with good friends and enjoy fine British fare in a stunning setting – there's nowhere better this side of the British Isles
Stay:
What: The Restaurant
Where: The Address Downtown, Dubai, UAE
Price: AED 295 per person including unlimited soft beverages, buffet style starters, family style à la carte mains and desserts (AED 395 including unlimited house beverages)
Tel: +971 4-888-3444