We all hold onto popular misconceptions... but Buddha wasn't overweight; fortune cookies aren't Chinese; and cruises aren't strictly for senior citizens. Over the course of several years, Royal Caribbean has been readying one of the most spectacular family-friendly suites to ever hit the water.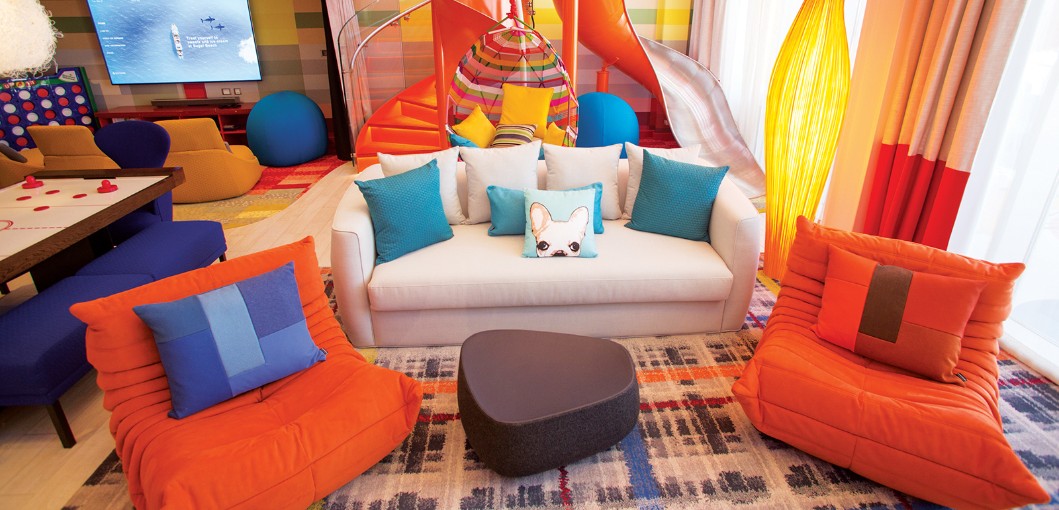 The Ultimate Family Suite, however, isn't that close to the water, considering it sits a lofty 17 decks up on the world's largest cruise ship. Symphony of the Seas brings to life every family's wildest vacation dreams with the perfect balance of thrills and chills, togetherness and alone time. With only one suite like this on board, bragging rights are at stake for the most exclusive family experience at sea.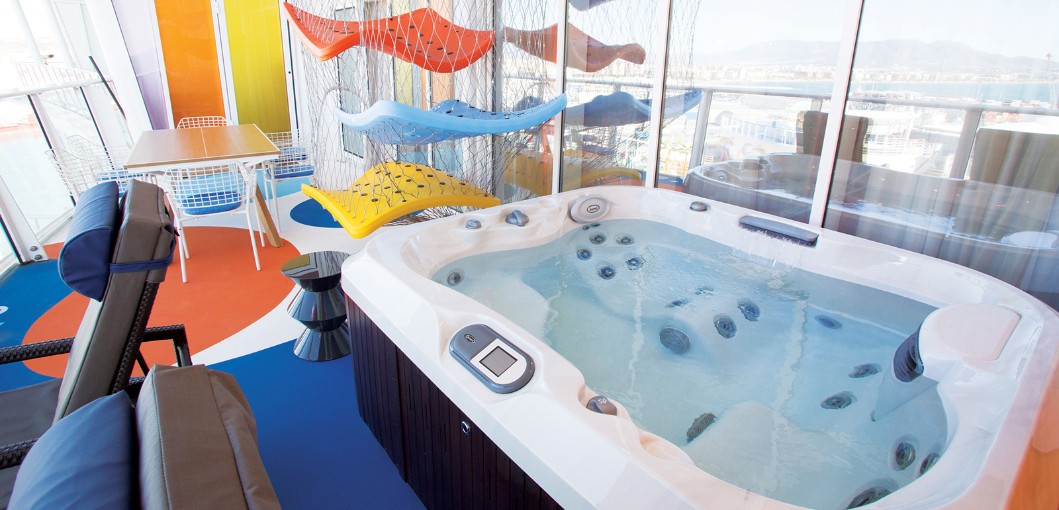 The duplex suite spans 1,346 square feet and is replete with toys, gaming consoles and an incredible slide to descend from the kids' bedroom to the lounge. There's also a "Royal Genie" on hand to deliver an incredible bespoke experience, setting up parties, entertainment or simply available to spend quality time with the little ones while parents unwind.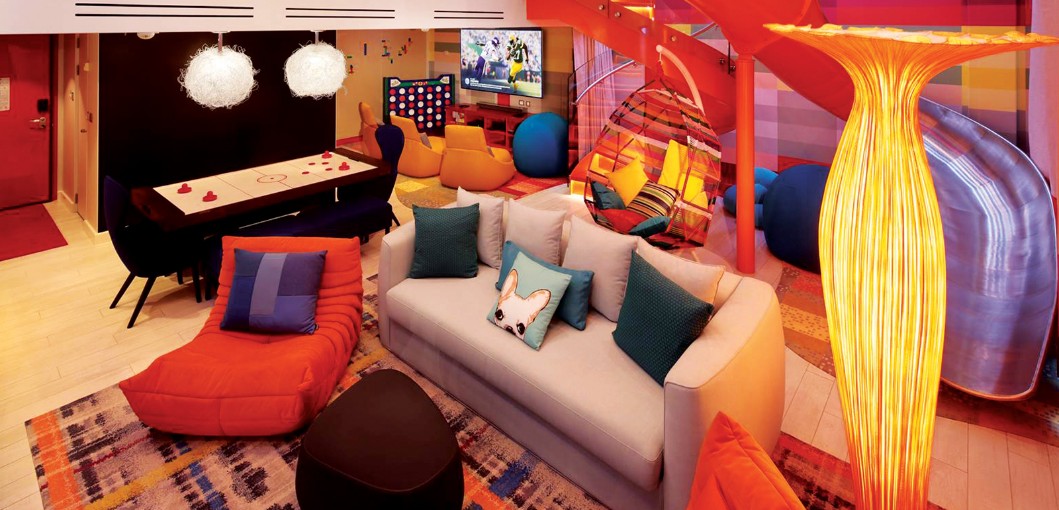 When they're not soaking up the 212-square-foot balcony views over the derriere of the ship, families can ready the popcorn and enjoy a private cinema experience with an 85-inch 4K Ultra HD TV screen. There's access to an expansive family movie library (streaming services included) and 27 engaging games for the world's top game consoles: Xbox One X, Nintendo Switch and PS4 Pro.
For the even littler ones, there's a floor-to-ceiling LEGO wall, a huge chalkboard and a "Magic Door" crawl space to ensure toddlers can explore. For mealtimes, there's a kitchenette and a multipurpose dining table where families can share a gourmet meal, or start an air hockey game – depending on the mood. Guests can also dine al fresco on the balcony, with cuisine available from any of the ship's restaurants, before bubbling away in the outdoor hot tub.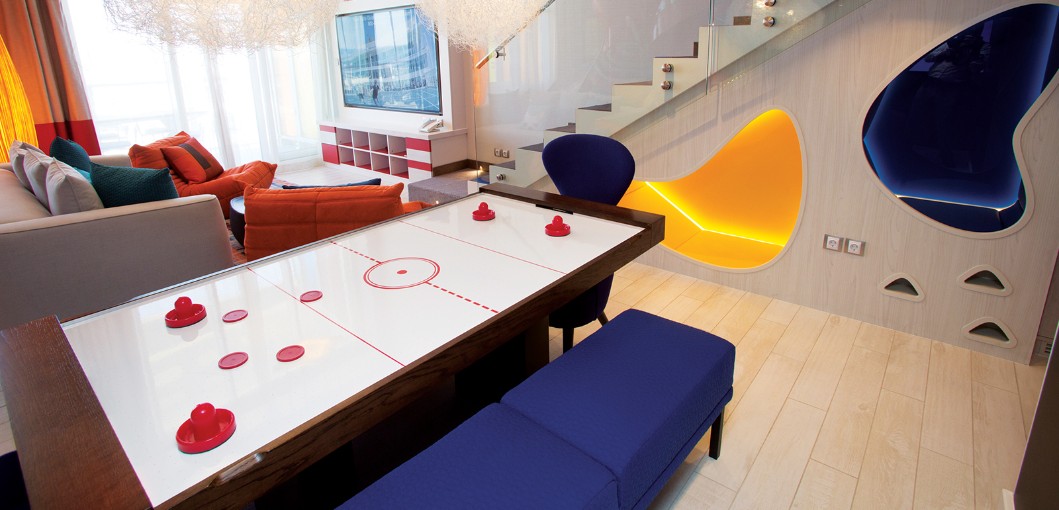 Prices vary depending on the season but the suite is typically available for $60,000 for a seven-day sailing around the Caribbean. But book soon! The Ultimate Family Suite has already been snapped up for the next six months – and it's not hard to see why.