Tucked away between Mexico and Guatemala on a quiet corner of the Caribbean, Belize is the best-kept secret in Central America: a laid-back tropical paradise whose sun-kissed coast is flecked with jungle-covered islands and pristine coral reef. The largest of the islands, Ambergris Caye, will soon welcome Six Senses Belize, a unique twin-island resort with two distinct areas separated by two and a half kilometres of ocean.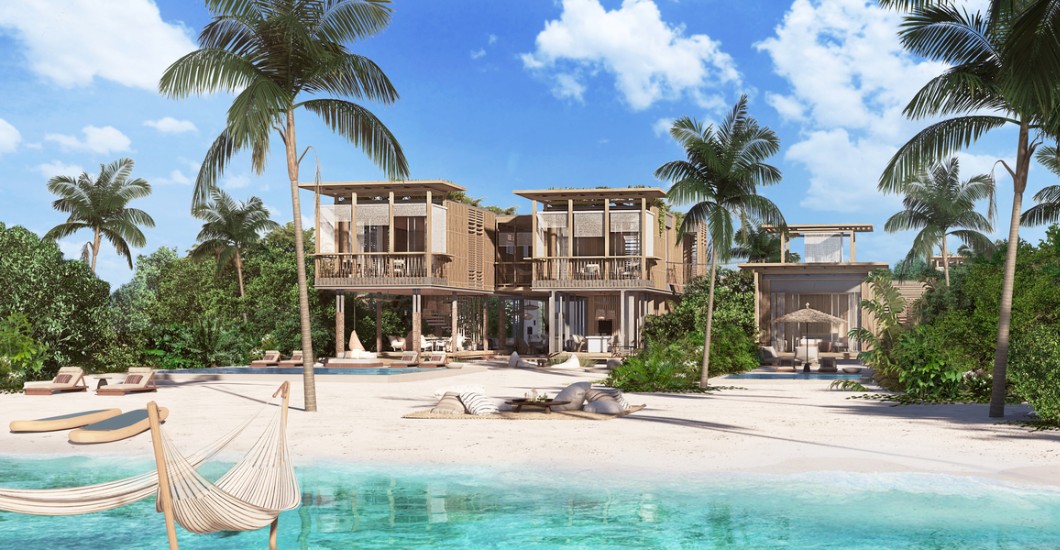 The first, Secret Beach, is set in seven hectares of private beachfront on Ambergris Caye itself, and will be home to organic gardens, a labyrinth, cooking school, food market and teens club. This will be the main activity hub for the resort, with a dive centre, Marine Discovery and Experience Centre, as well as swimming pool, Cinema Paradiso, and an overwater restaurant, plus 20 Six Senses Residences available to purchase
Five minutes away by speedboat, the pace of life will slow down on the resort's private island, a four-hectare tropical hideaway dotted with wildlife-rich wetlands and mangrove forests. Here, 45 villas and several Six Senses Residences will mostly be perched above the impossibly blue waters of the Caribbean, while the Six Senses Spa and Wellness Village will be built around natural lagoons to the north of the island, inviting guests and Residence owners to join inward-looking healing experiences.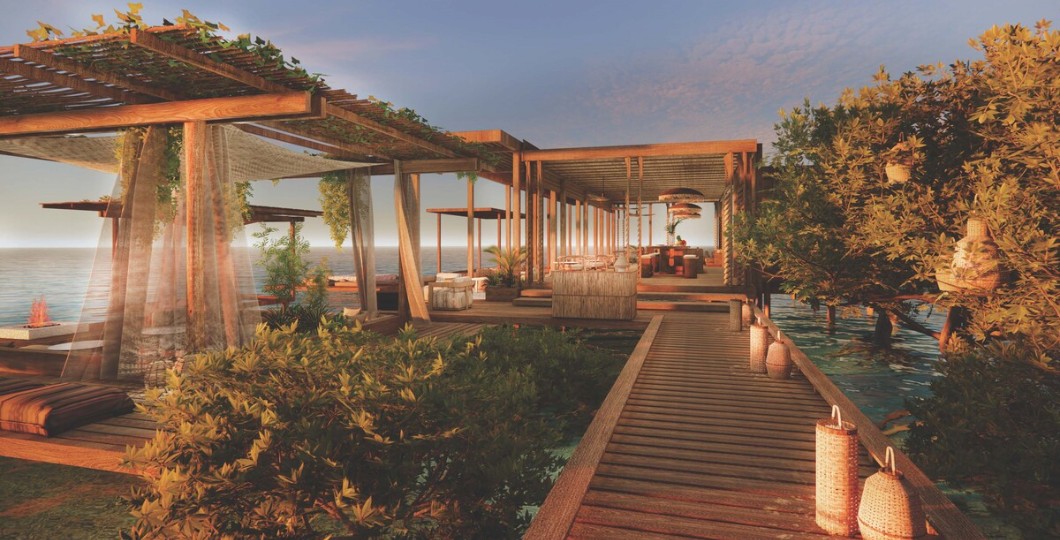 Six Senses Belize will result from a collaboration between four firms tasked with creating a low-impact, sustainable resort that's sensitive to local culture and environment: Arizona-based architects Studio Caban, interior design house Maed Collective, landscape architect Maat Handasa and sustainability experts XCO2. Modular, prefabricated buildings with green garden roofs, solar panels and facades made from renewable wood sources have been designed to minimise the resort's footprint on the island and its surrounding waters, which will remain a haven for bird and marine life when it opens in 2025.
RESORT:
WHAT: Six Senses Belize
WHERE: Belize