You could be forgiven for thinking it's all familiar somehow: the sleek, fully enclosed interiors, soft leather seating, high-tech control panels, muted colour palette of soft grey, cream and champagne, and ambient lighting.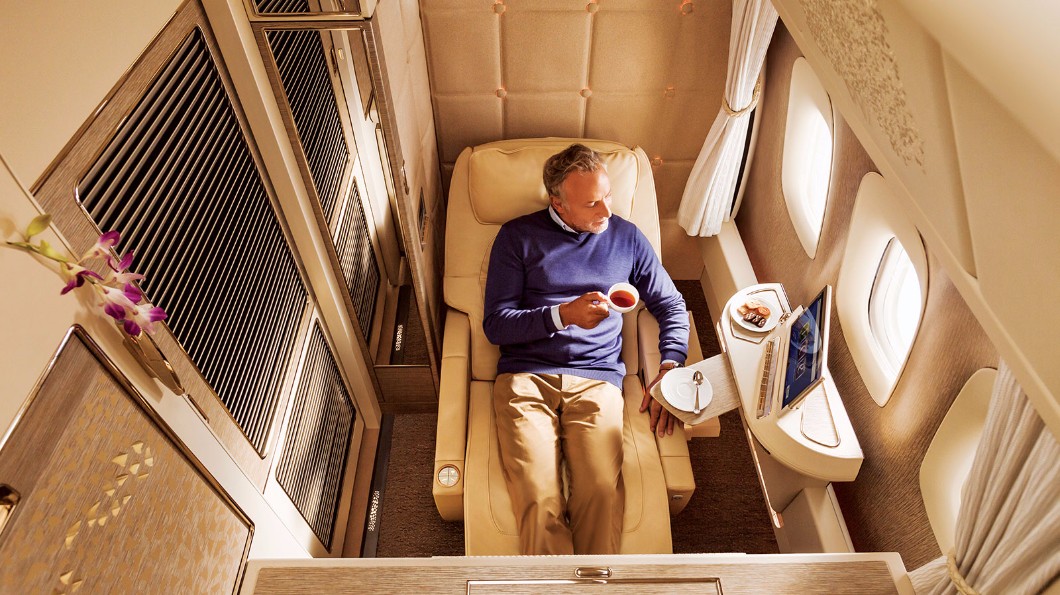 And you'd be right – the new First Class private suites for Emirates' Boeing 777 aircraft have been influenced by another luxury brand, the Mercedes-Benz S-Class, as part of a partnership that also sees UAE First Class passengers chauffeured in one of the top-notch luxury cars to and from the airport. Each private suite is its own sumptuous world, with floor-to-ceiling sliding door, smart tech (virtual windows for the middle aisle, video call for room service and exclusively designed Bowers & Wilkins Active Noise Cancelling E1 headphones) and ample space, all aimed at enhancing total relaxation and comfort.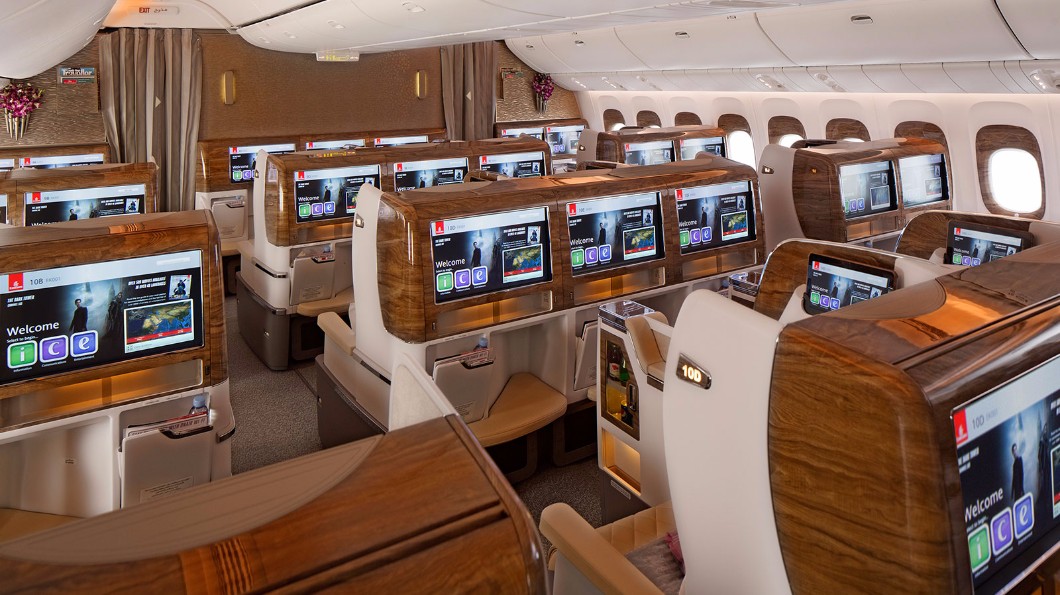 All other cabin classes on the 777 have been upgraded as well, with new colour palette, lighting and design accents on show; business class seats inspired by sports car designs; and new-gen entertainment system throughout.