Over the usual resort spa experiences? Keen to tap into your inner hippie? Luxe eco-resort Gili Lankanfushi is rolling out a new program of holistic and progressive healing therapies, heralding a year-long wellness program featuring leading practitioners from around the globe (January sees the arrival of Dr Aaron Bullington, a naturopathic doctor, acupuncturist, Chinese herbalist and massage practitioner).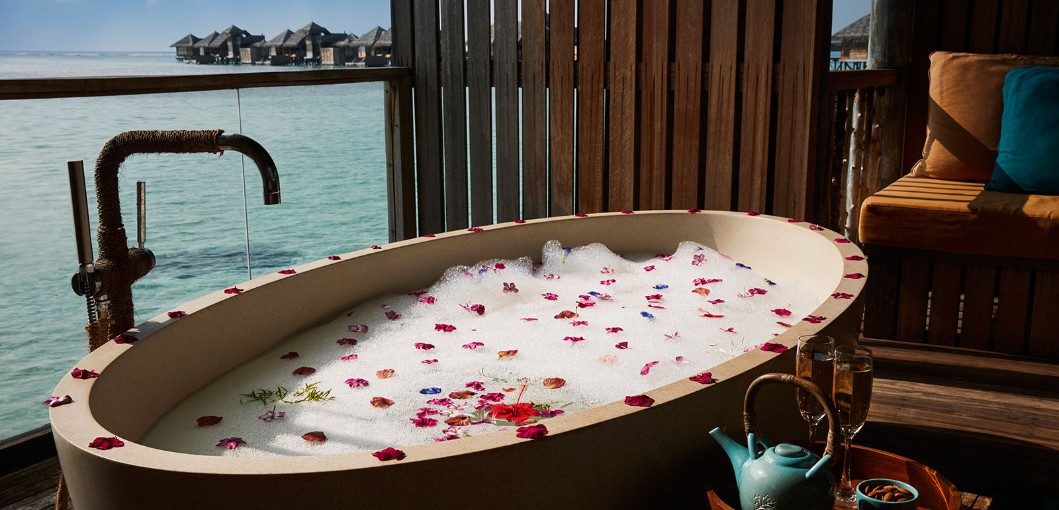 The resort's Meera Spa is also host to two long-term Masters in Residence: Esther Bitongan Balaodan practices kundalini therapy bodywork, working through the chakras to help dial back stress, increase self-awareness and enhance both physical and mental healing; while Devendra Prasad Pokhriyal is the resort's resident yoga and Ayurveda master (he's also skilled in pain relief therapy, utilising palm reflexology and ancient salt therapy to release stubborn tension and optimise wellbeing). Feeling relaxed yet?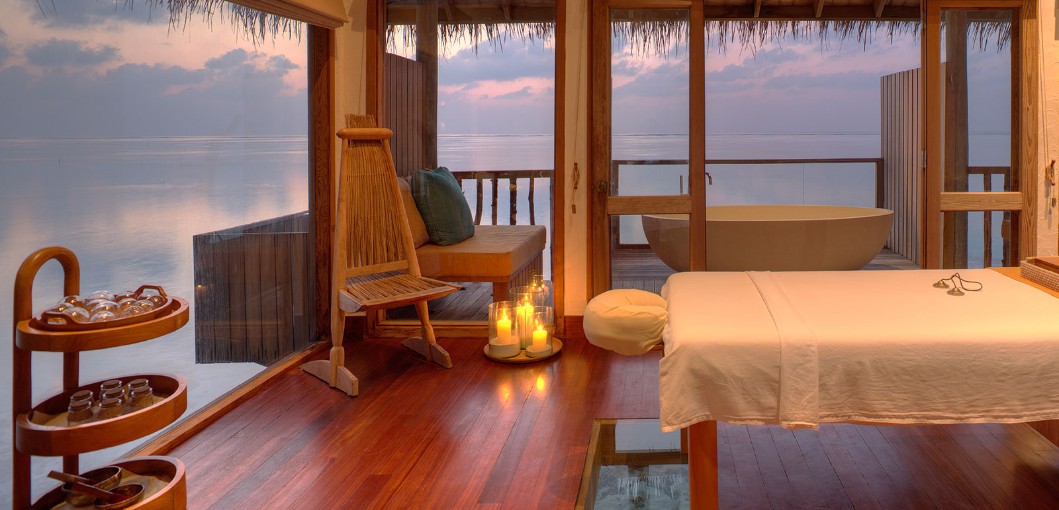 Picture this: you're strolling along an open-air walkway, having enjoyed a sunrise yoga class. You enter your over-water treatment room, and lie face down, enjoying a massage as you gaze through the glass beneath you at the fish flitting through the calm, coral-strewn turquoise waters. Afterwards, you settle in to one of the relaxation areas with a freshly brewed Maldivian ginger tea as you contemplate how to spend the rest of your day in paradise. Relaxed now? We thought so.