Lake Como's iconic Grand Hotel Tremezzo has welcomed a new addition. The T Beach comprises a sandy beach with loungers, pool and all-new restaurant.
The private beach complex faces the lake and the floating pool boasts views of Bellagio and the surrounding mountains.
The hotel has also added the "Onfalos" grill, gunning to make T Beach a new gourmet destination for the summer. The hotel points to Italian chef Gualtiero Marchesi as the inspiration for the new the set-up.
Chefs prepare dishes live in front of guests, providing a spectacle of fine Italian fare, in addition to the unique stunning backdrop. And in the evenings, a range of cocktails are on offer as the sun sets over the mountains.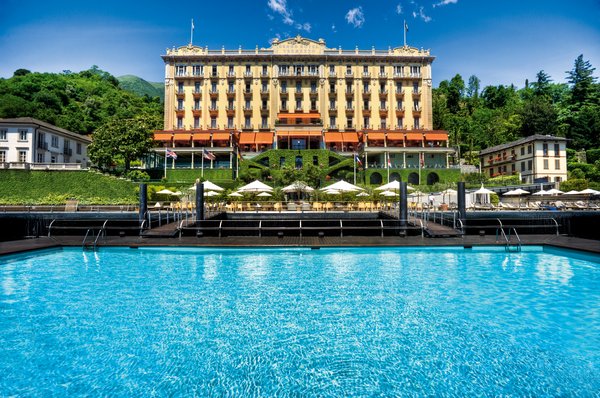 Dating back to 1910, the Grand Hotel Tremezzo has sweeping views of both the town of Bellagio, the Riviera delle Azalee and the stunning Grigne Mountains. The family-owned hotel has 92 rooms and suites, which all offer views of the lake or the hotel's century-old 20,000 square metre park and gardens.