A study by New World Wealth has revealed a calculated estimation of where the world's top earners choose to reside when they travel for business and/or leisure, with The Bellagio in Las Vegas topping the list.
Sin City dominated the top 10, proving its appeal to the wealthy elite. The Bellagio alone racked up approximately 6,400 visits from multi-millionaires over the past year, followed by The Plaza in New York (pictured) – a distant second with 3,700 visits.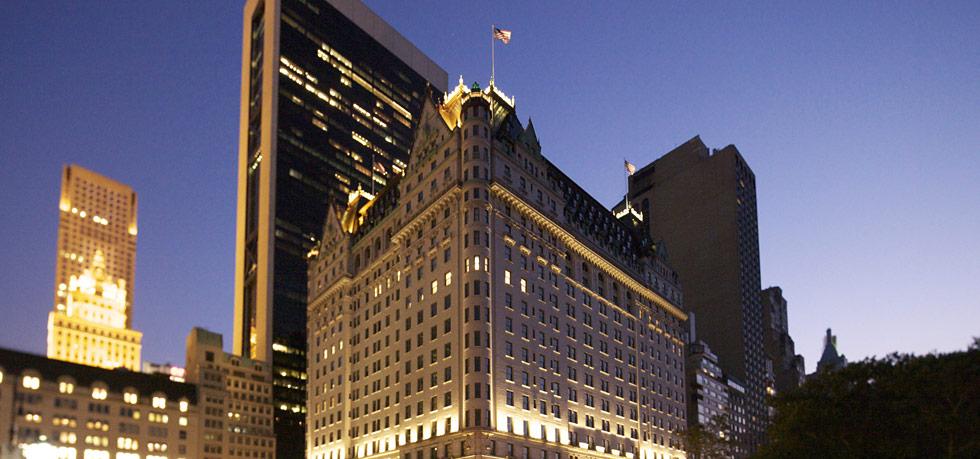 And the list does not stray far to fill up the remainder of the top four, with Caesars Palace in Las Vegas and New York City's Waldorf Astoria coming in at three and four. At number five, Singapore's Marina Bay Sands, joins The Strip's hotels to continue a gaming trend.
The wealth watchdog calculated the list based on access to the spending habits of 120,000 millionaires on various luxury goods databases - 20,000 of whom were deemed to be "multi-millionaires".
The firm then bolstered its findings by surveying a further 450 multi-millionaires. The research team also rounded figures to the nearest 100 millionaire visits. For the purposes of the study, a multi-millionaire was classed an individual with net assets of at least US $10 million - and New World Wealth estimates there are approximately 495,000 multi-millionaires worldwide, as of June 2014.
The company's head of research, Andrew Amoils, explained that of the multi-millionaires studied, 32 percent were US-based, with the remainder closely reflecting the geographical spread of super rich - according to figures from the World Bank and others.
The hotels that received the highest number of millionaire visits:
1. The Bellagio, Las Vegas – 6,400 millionaire visits
2. The Plaza, New York – 3,700
3. Caesars Palace, Las Vegas – 3,400
4. Waldorf Astoria, New York – 3,300
5. Marina Bay Sands, Singapore – 3,100
6. The Breakers, Palm Beach – 3,000
7. Hotel de Paris, Monaco – 2,800
8. The Ritz, London – 2,600
9. Grand Floridian Disney World, Florida – 2,400
10. Wynn Resort, Las Vegas – 2,300
The report also lists a number of smaller boutiques, each with less than 100 rooms, that were the most namedropped during the survey. The list includes Zurich's Baur au Lac, LA's Chateau Marmont and Goldeneye in Jamaica - all of which are estimated to have received more than 300 multi-millionaire visits last year.