Another 18-hole championship course is in the works for Dubai – and this one has star power. The Trump World Golf Club Dubai will be designed by golfing phenom Eldrick Tont "Tiger" Woods.
The superstar sportsman is one of the highest-paid athletes of all time and has been assigned the task by The Trump Organization who will operate the resort, which is being developed by Damac Properties.
The course will sit at the heart of Akoya Oxygen, a 55 million square foot community, surrounded by high-end residential developments.
"I can't wait to see this stunning project come to life," said Woods.
"Dubai is fast becoming one of the most influential golfing destinations in the world, both for the professional game and for amateurs looking to enjoy the great weather, great courses and amazing lifestyle."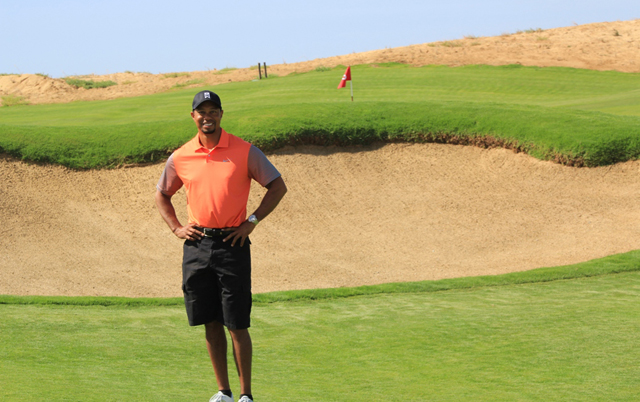 Woods is no stranger to course design, having completed other projects in the US and Mexico. His first course will open in the latter country, in El Cardonal, before the end of the month.
The Trump World Golf Club Dubai has already broken ground, with the course due to open by the end of 2017. This will be Trump's 18th golf property the second world-class course in Dubai from Damac Properties.
"Bringing Tiger Woods to Dubai is a testament to the luxury and quality that can be anticipated at AKOYA Oxygen – where fashion meets the outdoors, and green really is the new black," said Ziad El Chaar, Damac's managing director.