This Tokyo food delivery service is thinking outside the (bento) box.
Platinum Lunches is now dishing out lunches via professional female models and actresses, it has been reported. The quirky service is currently only available for corporate customers with orders required to surpass ¥30,000 (US $263).
The delivery team are all signed to Platinum Production, a Japanese talent agency, and the company provides training for a polite and attentive service.
"We used to provide lunch delivery services, but those were done by men," said Platinum Lunch spokesman Kenji Sakimoto.
"We sometimes received complaints saying they didn't have the right manner and never engaged with the customers. That's when we came up with the idea," he told WSJ.
The lunches come via various Tokyo eateries, including some Michelin-starred restaurants, with prices for individual dishes ranging up to ¥5,000 ($45).
Orders must be place three days in advance, but preparing the table for the meal is also included in the service.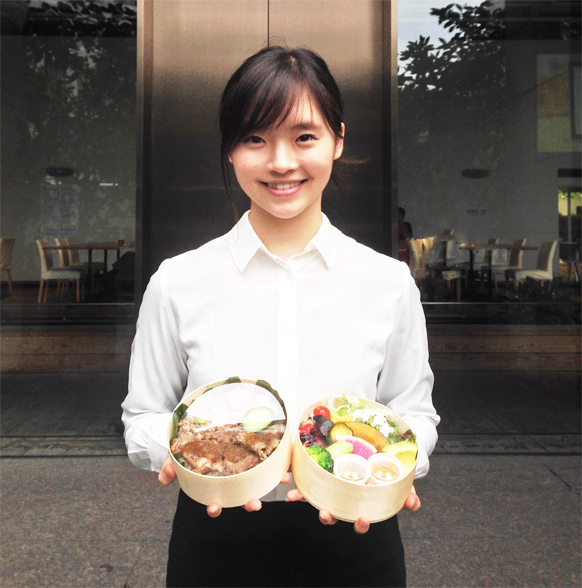 Image via www.facebook.com/platinum.lunch