Since her sensational breakthrough in The Wolf of Wall Street, Margot Robbie has continued to dazzle critics and audiences alike with turns in last year's heist-thriller Focus (opposite Will Smith) and the recent sci-fi thriller Z for Zachariah. Her talents are in such demand that she's recently completed filming two major blockbusters: DC Comics' highly anticipated Suicide Squad opposite Jared Leto (pictured right) and The Legend of Tarzan, a US$180-million production co-starring Alexander Skarsgård. Both films are slated for major summer tent-pole releases and could well establish Robbie, already a two-time Golden Globe winner, as one of the hottest actresses in the business.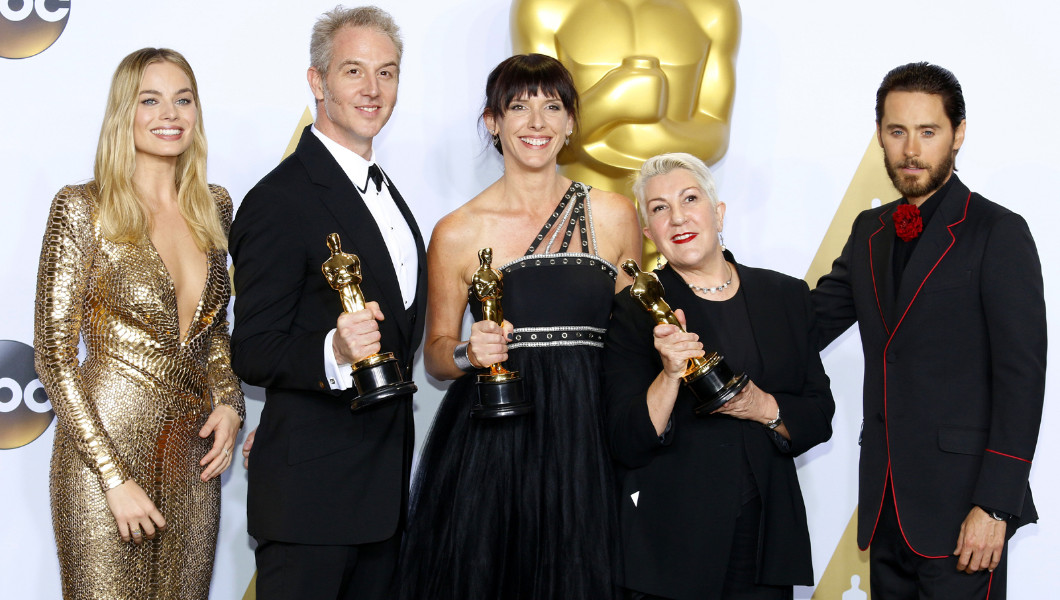 In the meantime, audiences will be able to see the blonde beauty display different sides of her ebullient persona in new-release Whiskey Tango Foxtrot, a dramatic comedy set in war-torn Afghanistan and Pakistan and based on reporter Kim Barker's memoir, The Taliban Shuffle: Strange Days in Afghanistan and Pakistan. Robbie plays Tanya, a journalist who is fully immersed in the occasionally bacchanal life of a war correspondent.
Things change, however, when she befriends a newly stationed reporter, Kim (Tina Fey), and shows her some survival tactics amid the chaos that surrounds them. "I think I could handle the partying side of being a war correspondent but I couldn't imagine what it would be like to live in a war zone on a daily basis," Robbie says. "It's a very difficult and dangerous job and I have so much admiration for the journalists who are able to handle that life on a daily basis." The 25-year-old Robbie is currently in a relationship with British assistant-director Tom Ackerley whom she met 18 months ago while working together on the set of the World War II film, Suite Française.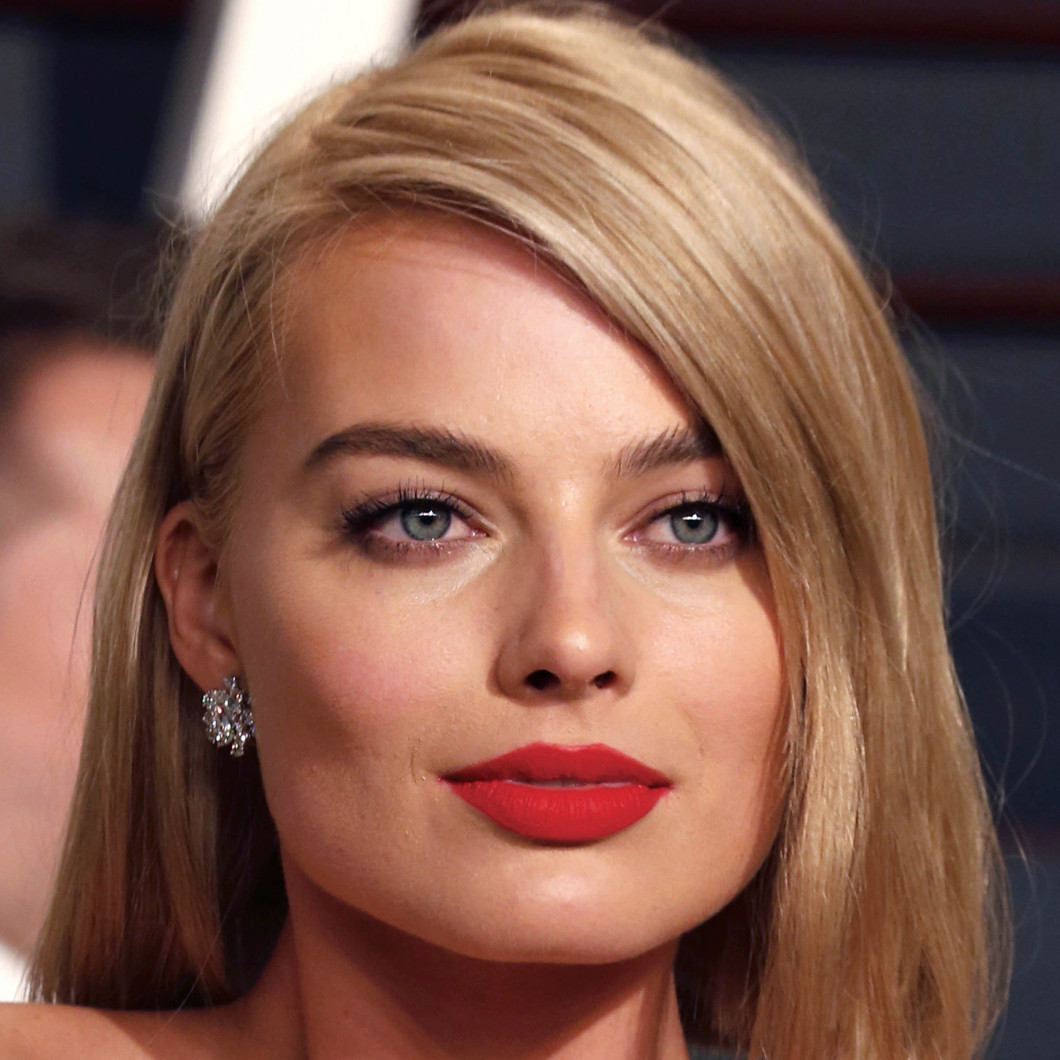 Is it true that you got to meet Prince Harry recently?
Yes. Suki [Waterhouse] was having a housewarming party and I thought I would pop in for a short while to say hello. Then of course I got into the party mood and I wound up talking to Prince Harry for a half an hour and I didn't know it was him.
You've been working in some very big films of late including Tarzan and Suicide Squad. Does it ever feel unreal?
Sometimes I wake up and it's like I'm living in this other world like being in a dream. Just getting to be in The Wolf of Wall Street was a shock and ever since it's just been great and so exciting to have all these opportunities. With Suicide Squad, it was so much fun to play Harley [Dr. Harley Quinn] who's absolutely nuts and you never know whether she's going to kill you or laugh and give you a hug. But it's fun getting to do crazy things and live vicariously through your character that way.
Were you happy to get to work with Will Smith again in Suicide Squad?
Will is such a great guy on and off the set that when I heard he was negotiating to play in the film I kept texting him: "You better be in this movie!" I enjoyed working with Will so much on Focus and I was overjoyed when I finally heard that we would be working together again.
What can you tell us about your character, Tanya, in Whiskey Tango Foxtrot?
She's a war correspondent who has already spent some time in Kabul prior to the arrival of Kim. Tanya kind of takes her under her wing and they become unlikely friends because they're very different personalities. At the beginning there's this healthy rivalry and competition between them; Tanya is very brazen and can adapt to just about any situation. They encourage each other to keep raising the stakes in the kinds of assignments they're willing to go on but by the end Tanya takes things too far and she's a cautionary tale for Kim. Things between them eventually get a little ugly and their relationship becomes not so healthy.
What was it like working with Tina Fey?
I have to admit it was intimidating at first when you know you're working with someone who is one of the greatest sketch comedians and comedic actresses of all time. We were kind of thrown together in the way our characters in the film meet, but Tina is such a wonderful person, so generous and friendly, that she made it very easy for me to feel comfortable working with her. Tina is also so talented and so good at what she does that when you're on the set she inspires you to lift your game.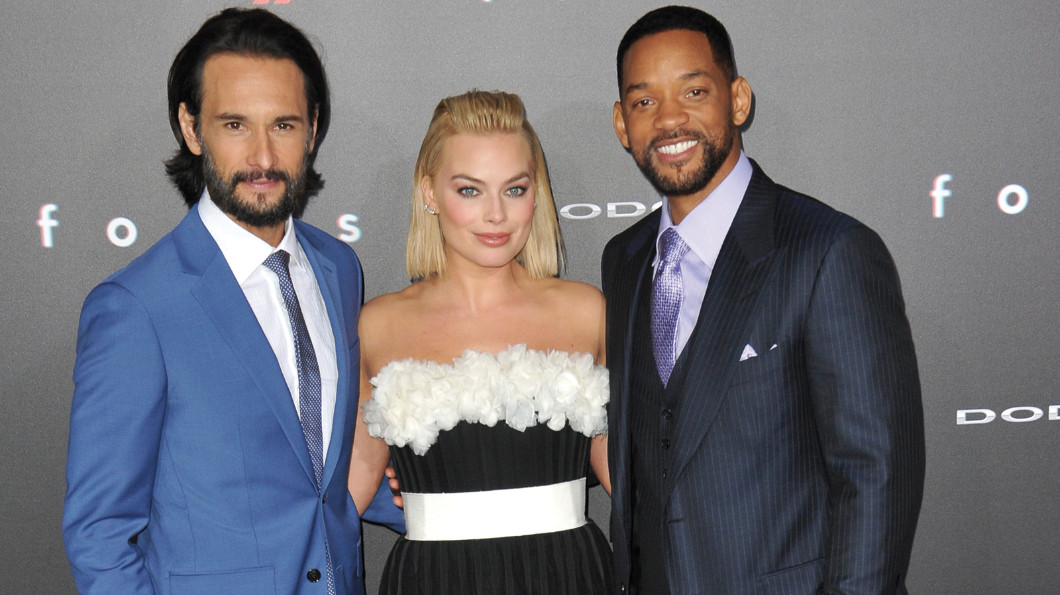 Were you familiar with some of her films?
Oh, of course. I love Mean Girls. I can recite most of the lines the film and sometimes I would do that in front of Tina until I remembered that she actually wrote the script. [Laughs.]

Your career seems to keep gaining momentum. After playing a very glamorous and sexy role in The Wolf of Wall Street, is it hard to steer clear of the bombshell tag that comes with that kind of character?
I'm not very thrilled with being labelled that way. It minimises your work in a film like that where you're working with Martin Scorsese and Leonardo DiCaprio. I don't want to be reduced to the clichés that come with being called sexy or a blonde bombshell. I want to keep looking for roles where the main interest will be in the character itself; her importance in driving a story forward rather than her relationship with the male character. But I think films like The Wolf of Wall Street and Focus gave me a chance to play very charismatic and clever women – even though they do have a glamorous side.

As a child growing up in Australia, were you one of those girls who was a natural-born actress?
I was always creating in talent shows and putting on little plays. I would force my family to pay one dollar for each performance! [Laughs.] Then in high school I took an acting course and that pretty much made up my mind as to what I wanted to do with my life.

You skipped university to go straight into acting, didn't you?
When I was 17, I found a job working on the Australian TV series Neighbours straight out of high school and moved to Melbourne to live there, and I never had the chance to go to university. But I would still get to go to all the parties with some of my friends and at least I got to experience some of the fun side of university life. Sometimes students would come up to me saying they hadn't seen me around before and ask me what I was studying and I would say, "marine biology". I kept going to all the parties and usually I would invent a new major each time.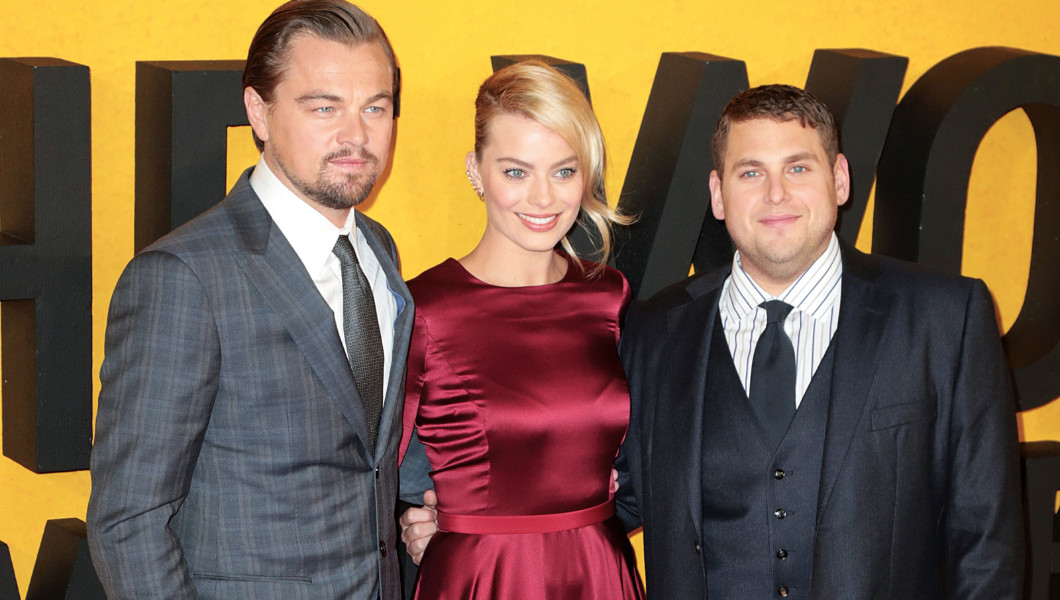 With all the films you've been working on this past year, are you going to be taking time off?
I won't have a chance to take a break until August, and even then I might be working on another project. Between now and then, I'll be doing promotional work for my films so I don't think I'll be able to have any serious time off until next year. But I love what I'm doing and I'm trying to enjoy every minute of it. So for the next year I'm going to continue being the girl with the suitcase.

You've said in the past how much you enjoy travelling. Any wild experiences you'd like to share?
I went to Italy for two months with some of my friends and we went to San Marco square [in Venice] where we had some Cokes, but the bill was so incredibly high that we ran off like mad without paying. But unfortunately one of the girls had left her backpack behind with her passport and so we had to go back. We all had to pay a fine!