In the GCC, the summer months are oppressively hot, and many residents become stagnant being forced to stay indoors and away from the heat. Can you share some of your top tips to keep the mind and body energised over these months?
When it is very hot, it is always best to train early in the morning. This ensures that your training is done and you are energised for the remainder of the day. Breakfast should consist of fruit or a fruit smoothie with bee pollen, chlorella [a genus of single-cell green algae] and coconut oil. Both chlorella and bee pollen contain vital B vitamins that aid brain function. Coconut oil gives you the energy required for your workout and helps you burn saturated fat while also keeping you slim.
In oppressive heat, it is very important to drink plenty of water. Dehydration can lead to a 20 per cent drop in physical and mental performance. As such, I would recommend drinking approximately three to four litres per day.

Are there any activities that come to mind which are particularly unhealthy in this sort of heat, and would be best avoided during the GCC's summers?
Keep HIIT (high-intensity interval training) sessions down to a minimum of perhaps one or two a week and concentrate on other forms of exercise such as yoga, Pilates, swimming and strength training. I would also advise against eating heavy meals with too much fat as this will slow you down dramatically in the heat.
I understand that a focus at Mandarin Oriental, Bodrum is providing guests with holistic transformational travel experiences – can you help explain what this entails?
My staff and my head trainer, Dr Cynthia Wisted, and I conduct individual guest assessments. This ensures that we are able to design a bespoke programme that caters to the guest's specific needs, no matter what the problem or ailment. This enables us to provide a uniquely balanced, highly effective and finely tuned experience.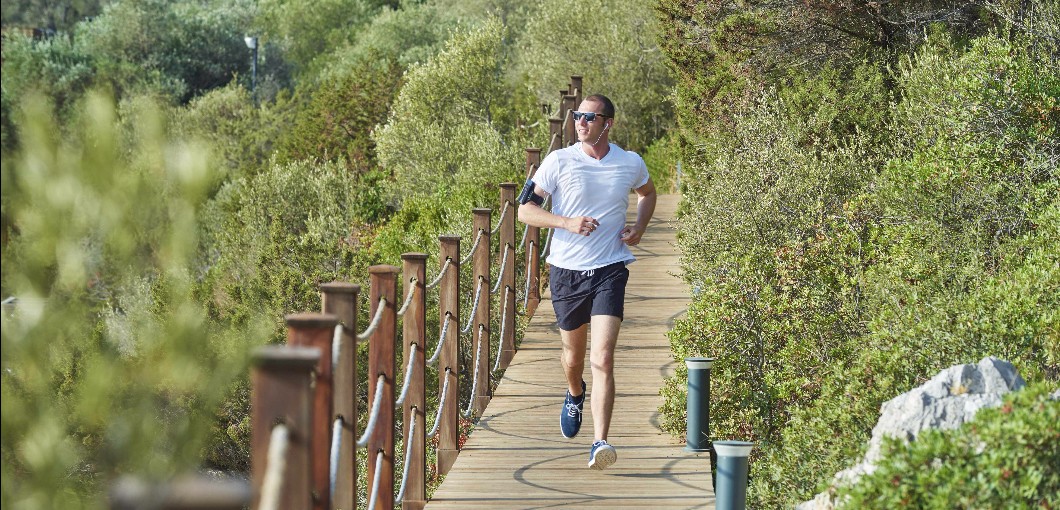 What sort of unique and exclusive activities/opportunities will you be offering to guests at the resort?
My staff and I offer a unique approach to health and fitness, nutrition and lifestyle. My approach is based on decades of study and experience at the elite level of performance. The insight and advice that is usually only accessible to world-champion athletes and A-list Hollywood celebrities is the same advice I provide to guests at Mandarin Oriental, Bodrum. This unique perspective offers guests the basis for optimum health.
Bodrum is a beautiful destination – how do the landscape and local activities lend to staying fit while experiencing the destination itself?
My staff and I conduct a lot of outdoor training sessions such as boxing, running on the beach, swimming, Pilates and SUP (stand-up paddleboard yoga) on the water. We encourage guests to take part in nature walks and to connect with the landscape and surroundings as much as possible. This has the dual effect of helping guests to get into shape physically while also sustaining and refreshing them mentally.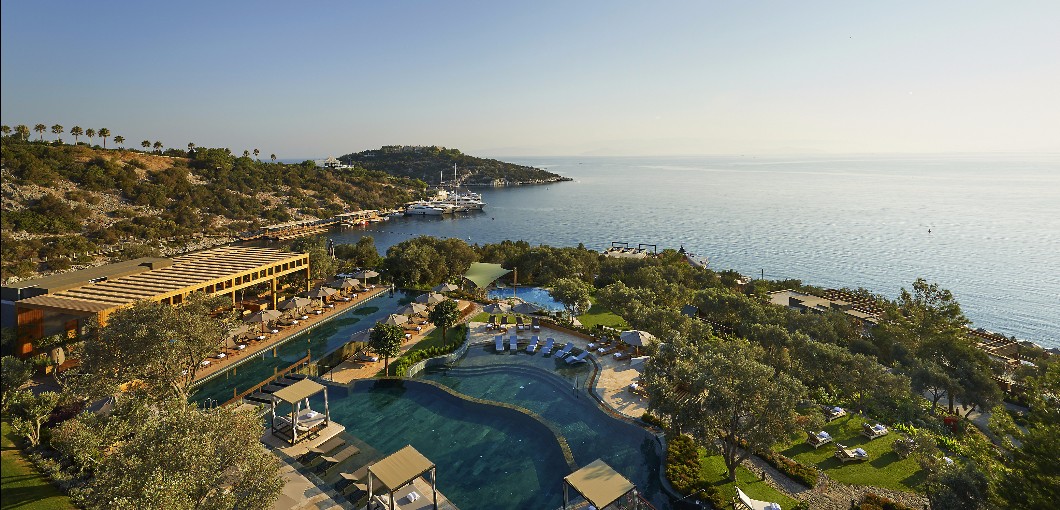 In addition to your partnership with Mandarin Oriental, Bodrum, your gym is also based in the Mandarin Oriental Gym & Spa in Knightsbridge – what drew you to the Mandarin Oriental brand for training and wellness?
Mandarin Oriental approached me to become their wellness ambassador as we share the same philosophy and ethos of looking after clients and paying careful attention to their individual needs. The thought of this unique partnership excited me and I am very happy with the role that we are both playing in the wellness industry.
When always on the move and travelling for business, it can be difficult to find the time not only to work out, but research/seek out quality training facilities. What sort of exercises/activities would you recommend to the busy traveller who wishes to maintain a good level of fitness?
If you do not have access to a gym, I would highly recommend body-weight exercises such as squats, jump squats, push-ups, bench dips and chair dips. This will condition and keep your body in shape while you are on the move.
The Ruben Tabares programmes for guests at Mandarin Oriental, Bodrum start at €675 (US$770), and are available until end of September.
The Olympic Pop-Up Training Camp for young athletes hosted by Ruben Tabares incooperation with Reebok, costs €475($541) for one week. The camp will run until the end of September, from Monday to Friday and includes two one-hour sessions a day and Reebok goodie bags.
For more tips, you can follow Ruben on Instagram @rubentabareswellness and on Twitter @rubentabares.