1. MAALIFUSHI BY COMO
COMO's overwater Shambala Retreat is proudly not just "another spa resort in the Maldives". The Maldivian getaway claims to be the embodiment of a philosophy for healthy living that can rebalance guests emotionally with holistic techniques and facials for restorative skincare. There's a pick of eight overwater, ocean-facing treatment rooms as well as steam rooms and an open-air yoga pavilion presenting blue horizons in every direction.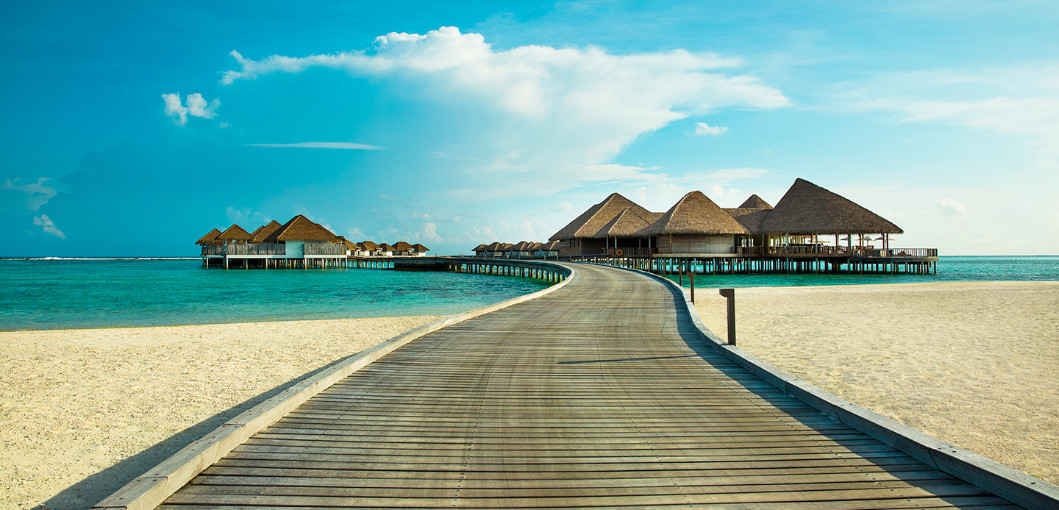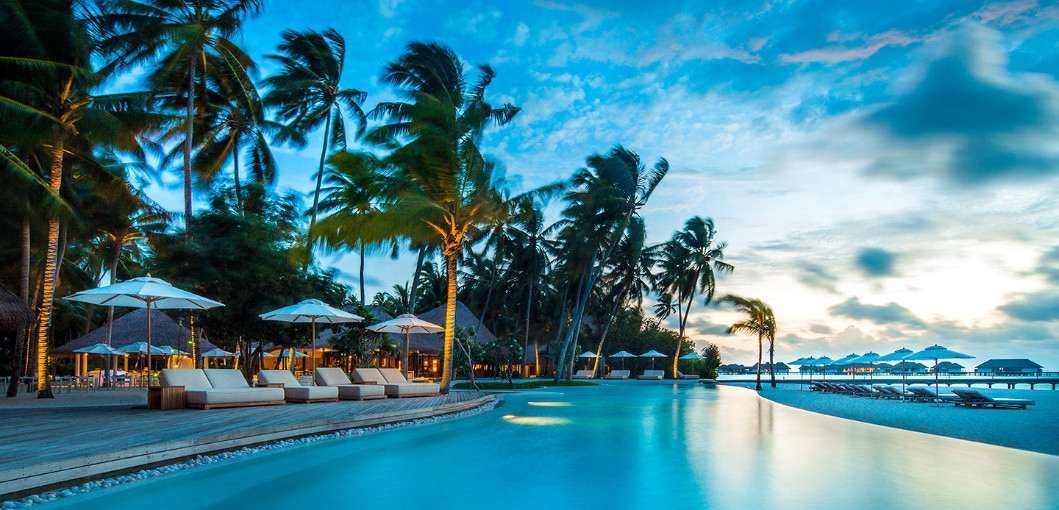 Here it's not just about sanctity, with active rest on offer – the spa hotel incorporates the active life with a full gym, stocked with cardio equipment and weights with opportunities for private instruction. The resort works with only the best practitioners in holistic health, drawing talent from all over the world dedicated to guiding each guest into a state of greater wellness.
Thaa Atoll, Maldive; s+960 678 0008; www.comohotels.com/maalifushi
---
2. VELAA PRIVATE ISLAND
Velaa's atmosphere will naturally soothe, relax and revive, but why not fully immerse yourself in an environment of peace and pampering and strip away any remnants of stress at the resort's spa? The haven of wellness offers a programme for thorough rejuvenation, placing you in the hands of a skilled therapist for Asian-inspired therapies that will relax with Ayurveda, yoga and meditation.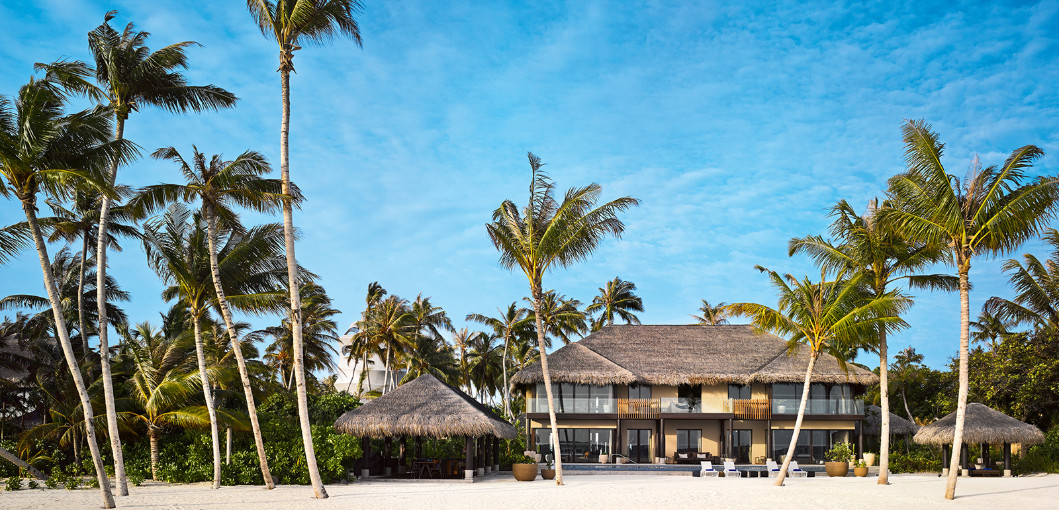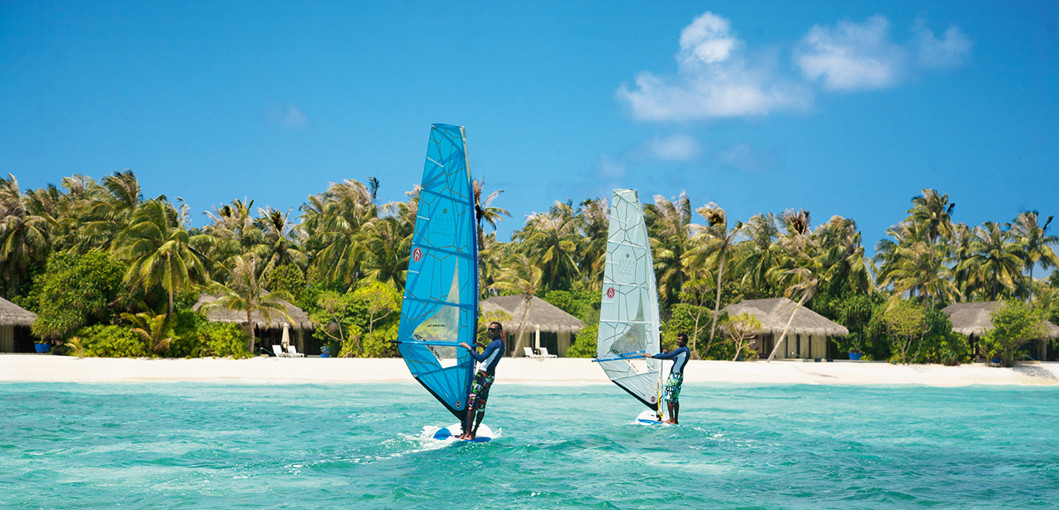 One of the few hotels globally to feature Spa My Blend By Clarins, spa therapists are trained to employ the high-quality product range for facials and treatments, achieving the best results for detoxing, relaxation or revitalisation. The beauty and fitness experts will treat guests within the six overwater private treatment rooms, where you'll emerge ready to relax in the spa's sauna, steam room or Jacuzzi. You may even opt to visit the hair salon and nail studio for additional preening, but the spa's "snow room" is a must-try – described as the ultimate tropical chill-out zone. But for an innovative and holistic experience, the Wolke 7 Cloud 9 cradles guests in a cloud-shaped reclining pod, resulting in truly deep relaxation.
Noonu Atoll, Maldives; +960 656 5000; www.velaaprivateisland.com
---
3. ONE&ONLY REETHI RAH
Secluded from the rest of the resort, enveloped within lush gardens, One&Only's luxe spa boasts a range of private treatment villas and relaxation pavilions overlooking the ocean. Reethi Rah is where ancient therapies meet modern techniques to release tension and promote natural healing for body and mind. The range of therapies include detoxing, contouring, specialist skin conditioning and prenatal treatments led by trained ESPA therapists who can tailor each and every experience.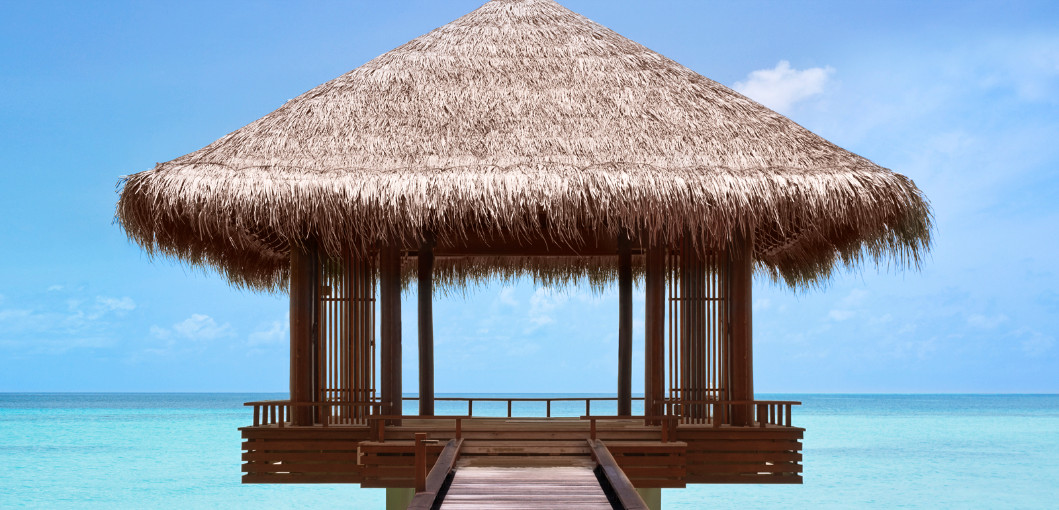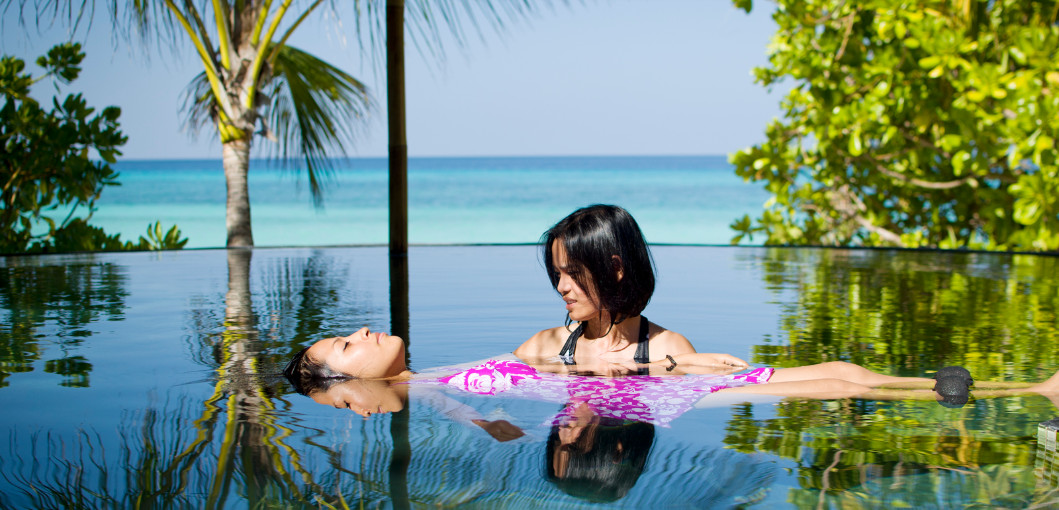 The spa's signature experiences harness the most rejuvenating therapies from both East and West, incorporating the centuries-old wisdom of the subcontinent's Ayurvedic traditions, with a dedicated collection of massages and facials designed with men in mind. Then, when it's time to play, the Sun Spa Esthederm service readies guests for solar exposure, with exfoliation, sun-cream applications and soothing after-sun treatments.
Kaafu Atoll, Maldives; +960 664 8800; www.oneandonlyresorts.com
---
4. CHEVAL BLANC ST-BARTH ISLE DE FRANCE
Cheval Blanc Spa invites guests on sensory journey through the Maison's tropical gardens. The destination: Well-being and relaxation. With four treatment rooms, a sauna and an outdoor relaxation pavilion, the spa's soft lines and natural materials have created an atmosphere where serenity meets indulgence, partly owing to the exclusive range of massages and body treatments created by Guerlain, with fragrances mingling with the natural flora of the Maison's lush surrounds.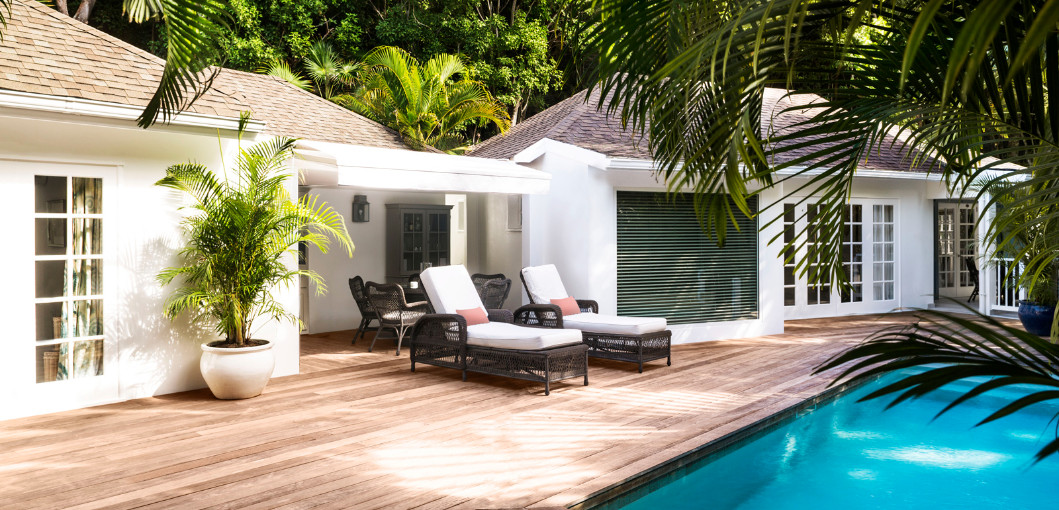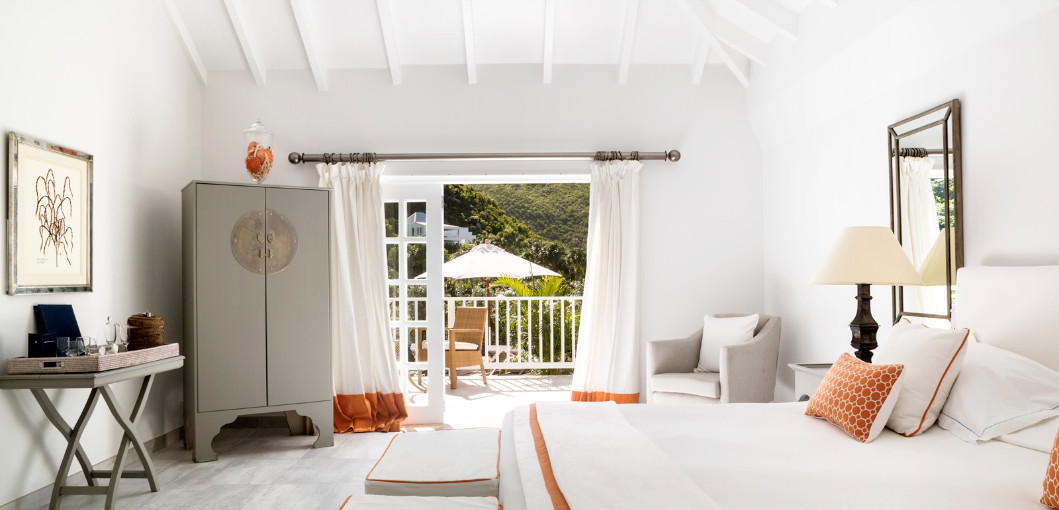 Facial treatments are augmented by microdermabrasion technology and therapists can cater to any specific need or wish with tailor-made rituals, such as the signature St-Barth Solar Escape. Similarly, the spa's Guerlain Beauty Coaches begin each treatment with an in-depth analysis and precise skin diagnosis to build a well-being profile and gain a deep understanding of your concerns and expectations.
Baie des Flamands, St. Barth, French West Indies; +590 590 27 6181; www.stbarthisledefrance.chevalblanc.com
---
5. ROCKHOUSE HOTEL
This winner of the 2014 World Travel Award for Best Spa in Jamaica makes sure to meld some Caribbean flavour into its holistic approach to well-being, health and happiness. The spa's signature scrub, the Island Mint Tea, is vaunted as a powerful immune-system booster, to soothe and elevate your mood. You're then invited to follow up with a revitalising Jamaica Mocha/Rum Wrap where honey, mango, hemp, cocoa, rum and shea butter are swirled together with patchouli, orange and cinnamon to warm and stimulate your skin.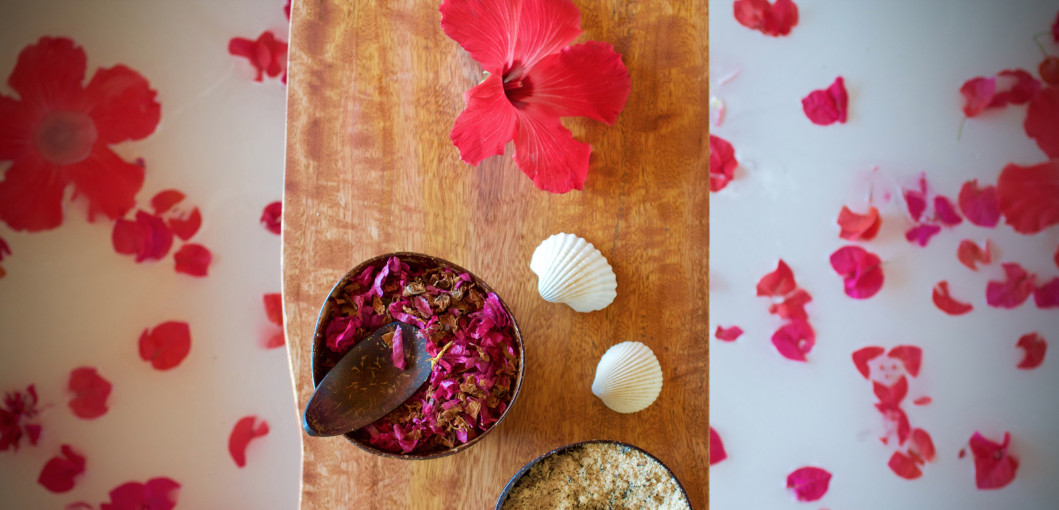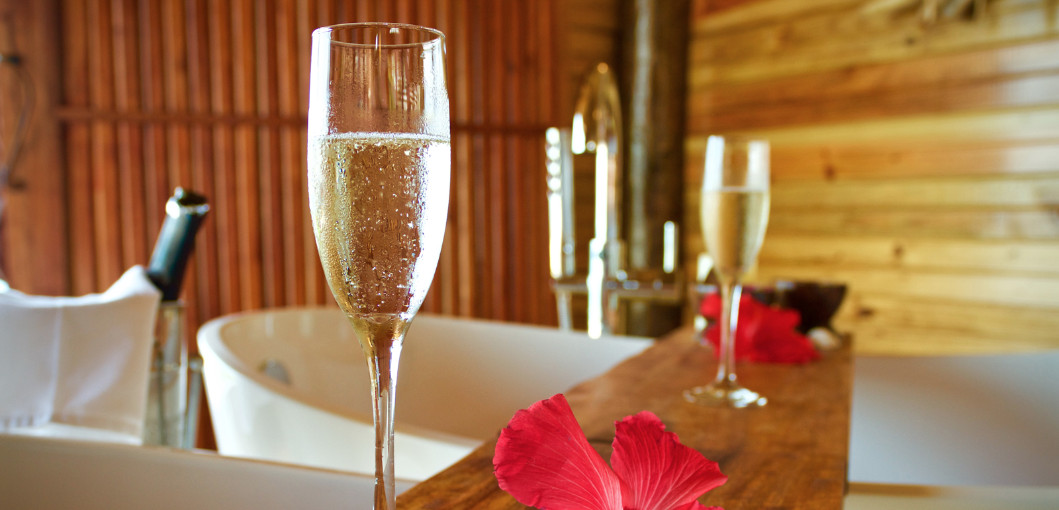 In addition, the full range of individual massage treatments include aromatherapy, Swedish, deep tissue, hot stone, pregnancy and sports massages. Whatever you choose, you're in the safe hands of international spa consultant, Linda Hall, a guru of a holistic spa-therapy philosophy with more than 30 years of experience. Treatments take place in the cliff-edge spa cabanas or at the Rockhouse Spa Pavilion, hidden among tropical gardens, with a bathing pavilion overlooking the Caribbean Sea.
W End Rd, Negril, Jamaica; +1 876 957 4373; www.rockhouse.com
---
6. THE ST. REGIS PRINCEVILLE RESORT
Just one day at Hawaii's Halele'a Spa is enough to replenish you in every sense. It's no coincidence that the name translates to "joyful house", as the hotel prides itself in acknowledging the therapeutic properties of birdsong and morning sun, layering in a menu of exotic treatments to enhance the natural, blissful diversions of the destination. Trained consultants are at hand to develop a bespoke wellness regimen, greeting guests with the same "aloha spirit" that's celebrated throughout the resort.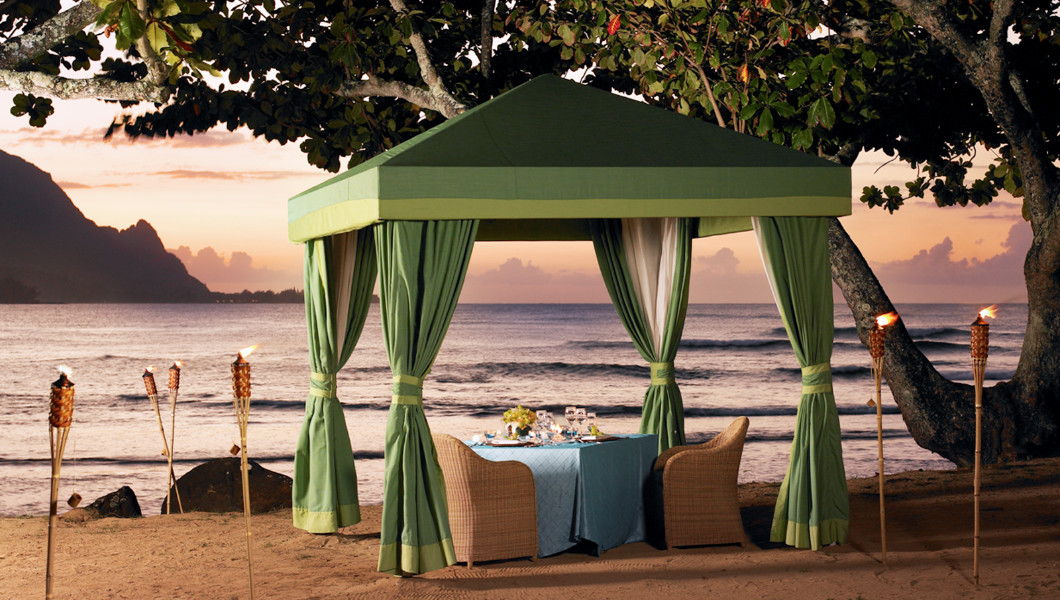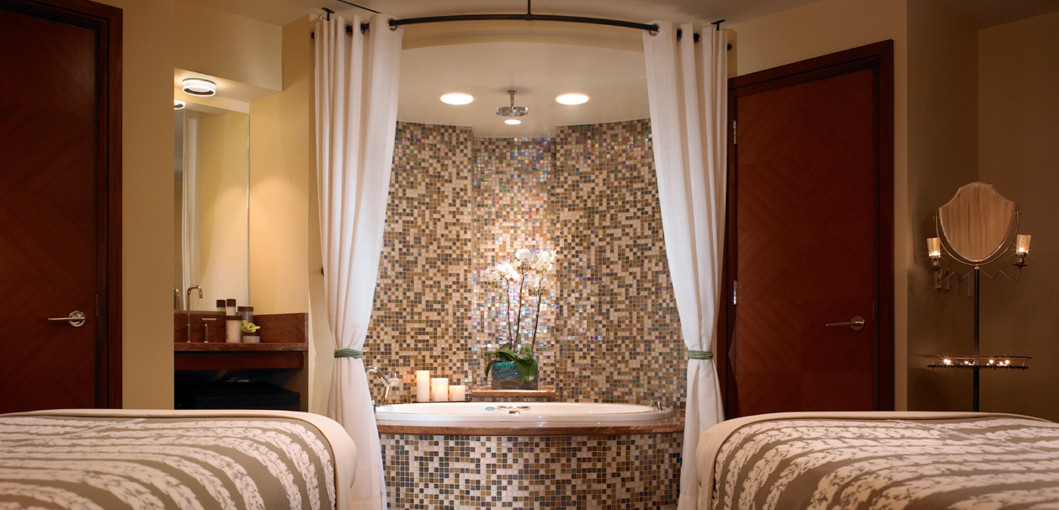 Located where the freshwater Hanalei River meets the Pacific, the spa is composed of 12 luxurious treatment rooms with two dedicated rooms for couples, enriched with the detailed millwork of native Hawaiian woods, palm-wood floors, natural-fibre drapery treatments and a custom Murano-glass plumeria flower chandelier. Traditional Hawaiian medicinal treatments use both botanical- and ocean-related resources, as well as Kaua'i's abundant and pure waters.
5520 Ka Haku Rd., Princeville, HI, USA; +1 808 826 9644; www.stregisprinceville.com