If you're seeking a moment of freedom and a healing island romance to balm to the soul, Coco Bodu Hithi is the answer. Out of the hustle and bustle of the city, I welcomed my Maldivian adventure with a speedboat ride from Male Airport, transitioning to a swift, 40-minute boat ride to my weekend hideaway. Passing by specks of tranquil islets, pristine waters and unspoiled nature, it seems every inch of the vista is inviting you nearer.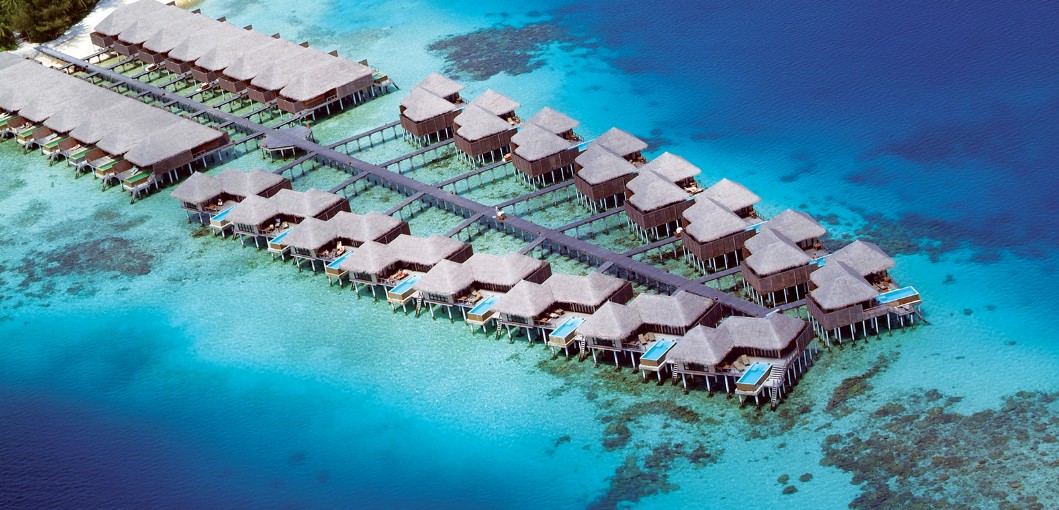 The Maldives is famed for its breathtaking beaches, moonlit dining and golden sunsets – a typical picture postcard of a romantic getaway – but the first glimpse of Coco Bodu Hithi is a vision of a tropical dream I will not be able to shake after returning to reality. The resort is steeped in a special kind of romance, that permeates the lush surrounds and is evident in the culture of the local inhabitants – many of whom are employed at the five-star resort.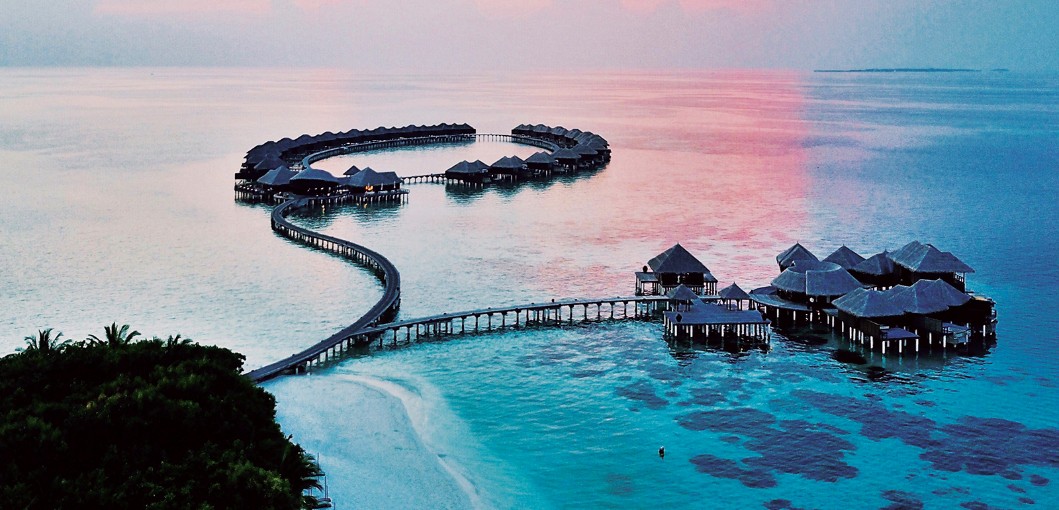 The warmth of their smiles is matched by the bounty of welcome refreshments, exuding so much gratitude for what is just the beginning of this journey. Already enticed to utmost relaxation, it was time to unwind in the room – and then beneath the Maldivian sun, in the crystal waters, among the sea life and within the natural, verdant surrounds.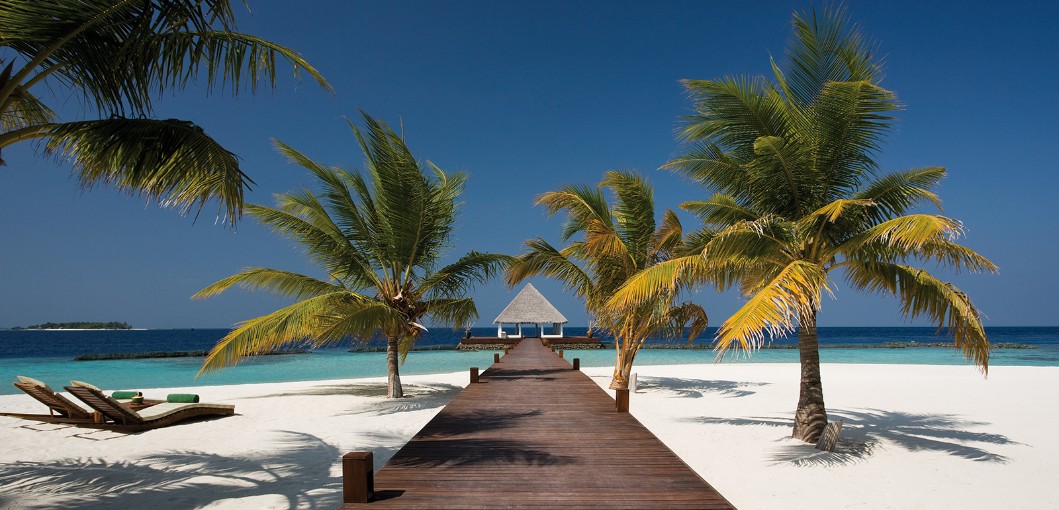 Natural and enchanting, the spacious villa I retreated to gives a genuine sense of place, with locally sourced art adding colour and vibrancy – impressive touches of true luxury, so priceless and exclusive to the locale. Setting foot inside for the first time was like coming home to my own private corner of paradise. Delving straight into the luxury amenities, I realised that here I lacked nothing.
I exhaled with relief upon realisation that the reality of this scene lived up to the perfect visuals I saw online. The perfectly maintained living space is immersed within natural beauty. Seeking to romance the day, it was time to blissfully soak in the indoor tub, admiring an ocean I had seen before – but it seemed like I was gazing up for the first time, all over again.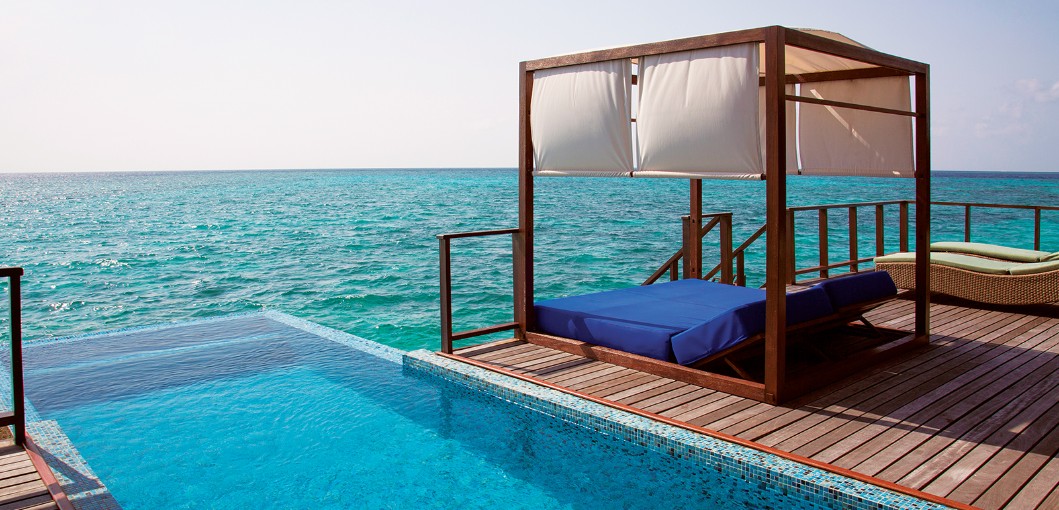 Evening creeps in while the stresses of daily life wash away, aided by the gentle sounds of the sea, with the sunset ushering in a sense of serenity, dipping into the horizon. At first there was no intention of leaving my own private enclave, with two outdoor spaces that provide a lounge feel, ideal for lazing away the hours just soaking in the sunshine from the morning light, occasionally cooling off with an outdoor shower.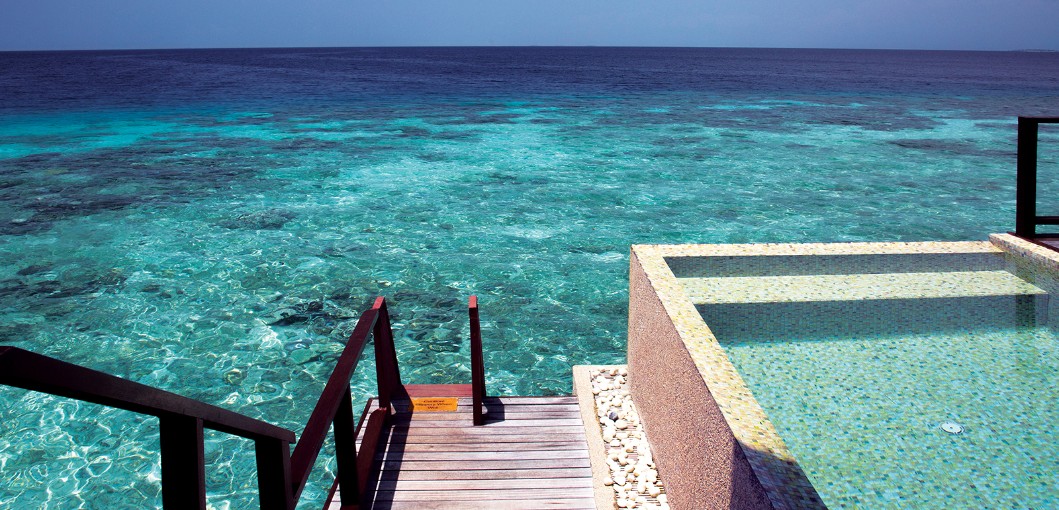 It almost feels as though the villa was designed directly from my mind's eye – I was sure I had somehow pictured this island escape in my dreams. Escaping to Coco Spa, the signature massage transported me yet further away from my stockpile of stresses, and I arrived to a floating calm, with a renewed body and mind. My masseuse, Nopi, nurtured healing in my body and I can simply say it was the best massage experience I've had to date, culminating with a traditional tea to complete the ritual.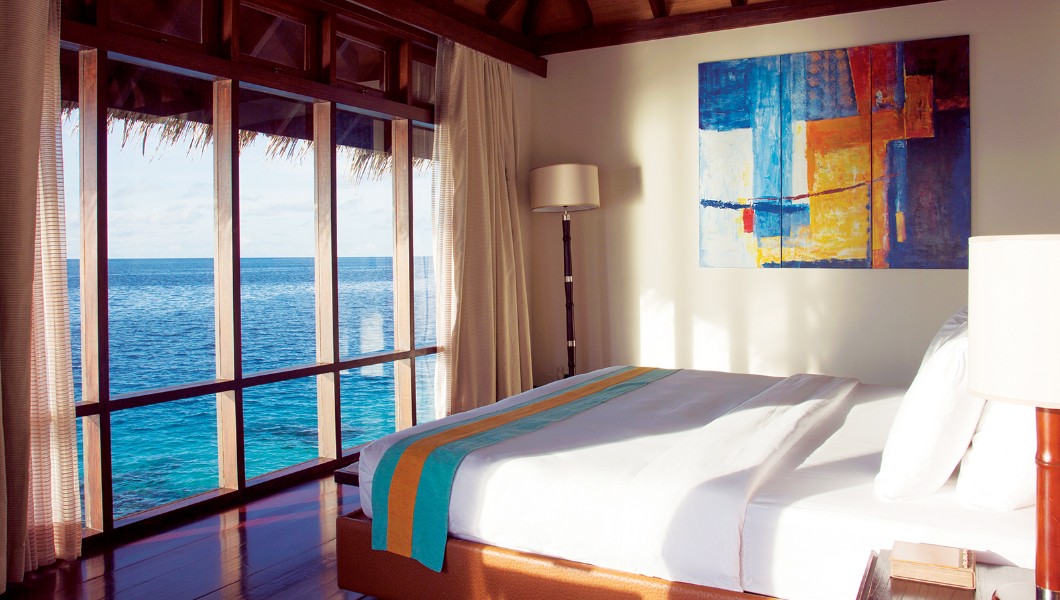 Nopi could not have been more helpful, manoeuvring herself around me and easing my aches and pains, catering to every delicate expectation I have for a spa therapy. She was able to successfully infuse traditional, holistic wellness programs with herbal oils to soothe me to my core. Here lies an utterly satisfying wellness wonderland in a tropical setting I could hardly bring myself to leave. The resort's spa, putting it lightly, is a real showstopper.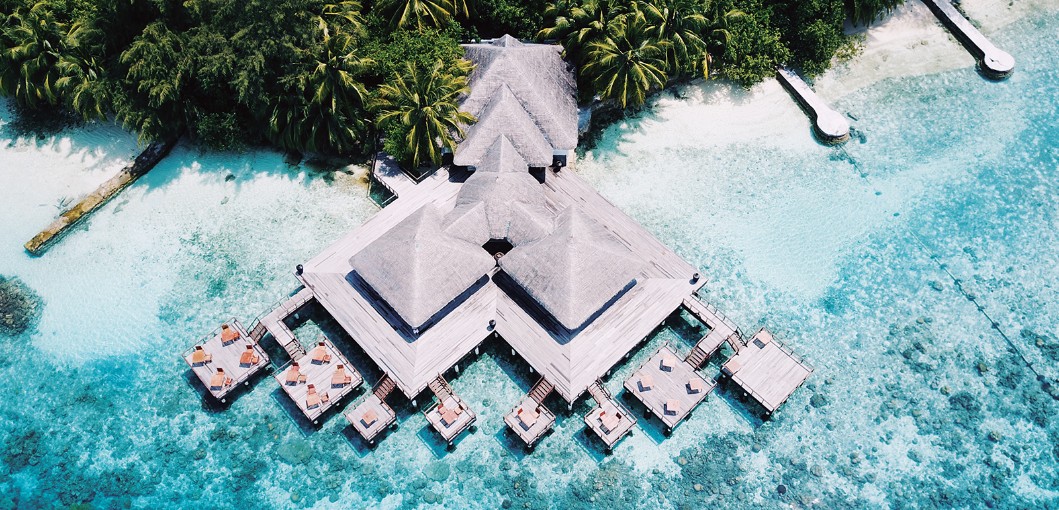 The hotel excels in perfecting every detail and the food is no exception. To fully embrace the holiday experience in the Maldives, you do not want to miss out on a native culinary experience. The meals here are a treat, with tasty specialties served in a traditional style, using the best of local ingredients. Not every choice relies solely on the island's reserves, however. TSUKI gives an opulent and delicious comfort to those who are big fans of sushi, sashimi, maki rolls and all things Japanese food, providing a rich and delicious feast every day. Romantically perched on a location with the best sunset view, dinnertime is a must during your stay.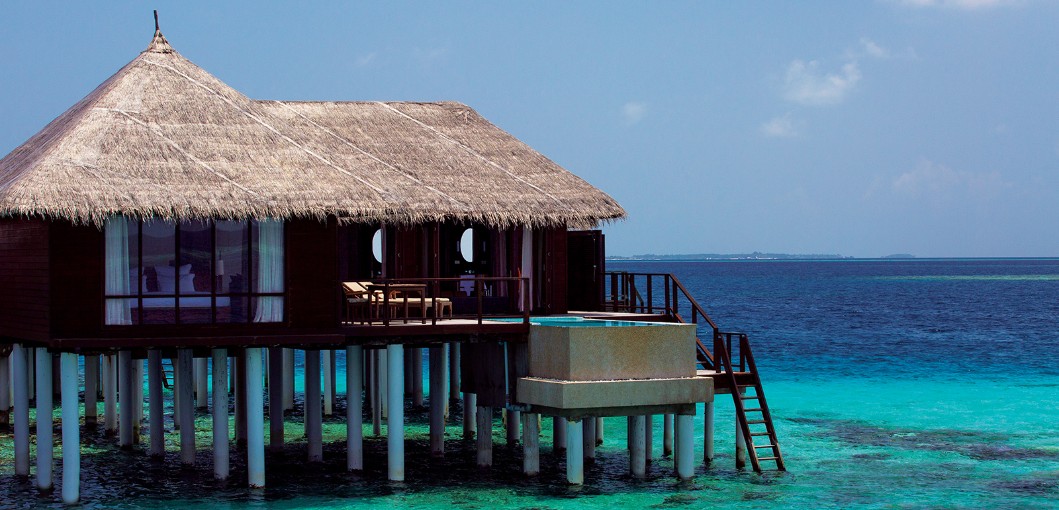 Since the hotel is surrounded by gorgeous scenery any time of the day, try to take advantage of in-villa dining and enjoy the comfort in your living spaces for breakfast, lunch, or dinner. The intimacy of your villa is made possible by the complete privacy it provides, which ensures the experience is all the more delicious. Set the mood however you prefer and get ready to dine the night away. With such as a vast range of gastronomic options, this place is genuinely a gem for foodies ready to indulge.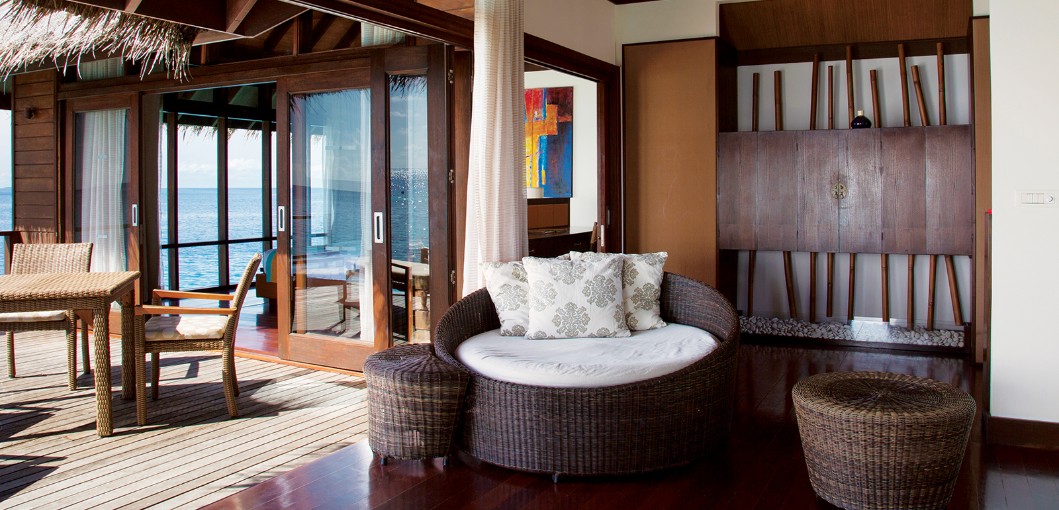 With endless beauty in every direction, this is the ideal opportunity to book a photographer and experience a photoshoot island-style – an absolute treat for honeymooners who want to remember their special moments. There's no shortage of horizon views to soak in, from sunrise to sunset, with the resort's dedicated photographer ensuring no two sunset portraits are alike.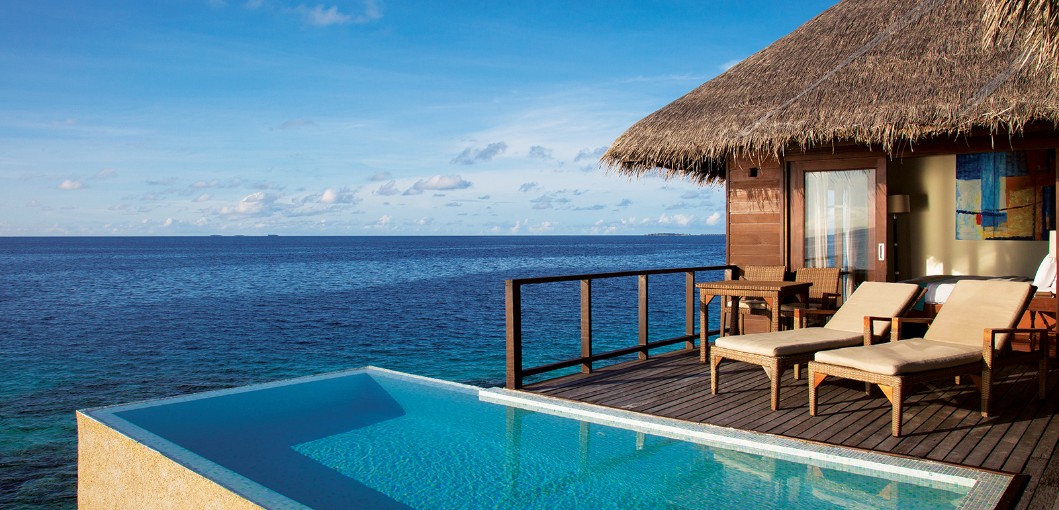 There's also opportunities to simply have fun, with the resort offering outdoor movies by the sea under starlit skies – perfect whether whether you're enjoying a romantic adventure or simply embarking on a break with the family. Want to arrange a more private viewing? Cocu Bodu Hithi has got you covered, of course.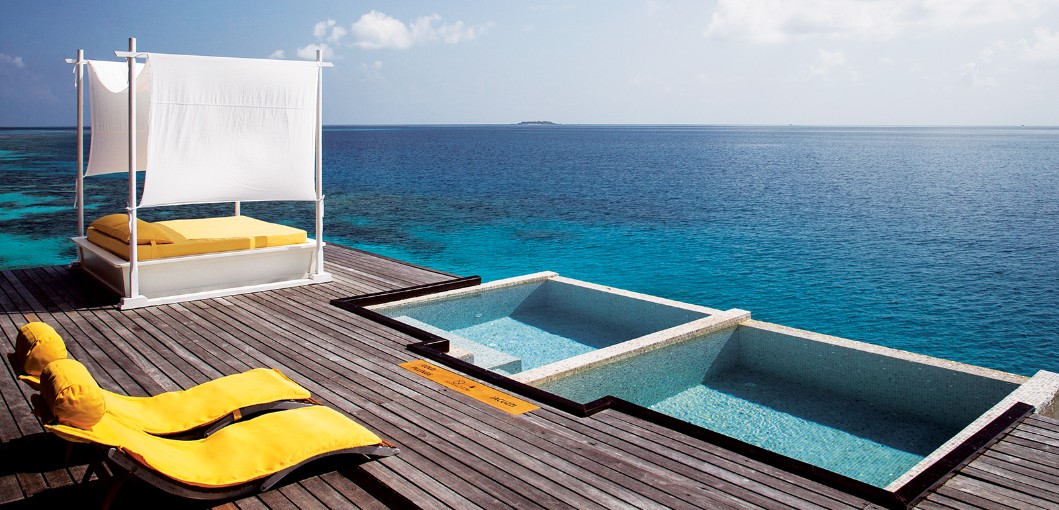 Given that there are no roads on an island, the best way to get an alternative view is to travel via jet ski ride – or plunge into the water with a snorkel to get a fish-eye view. These few short days in the Maldives were love at first sight and at first experience. The journey allowed me to unravel the mystery and beauty of the Maldives – so stunning, yet there was still so much more to explore. Even when you think you've unravelled the island, there remains something so mystifying about it. You could while away an entire day simply just being outdoors – my personal preference – culminating in a surprising blast of fun and adventure all in one sweet, sunny holiday. I am almost running out of superlatives to describe the experience, but needless to say, the dedicated Coco team is always available to serve you anytime, with immense pleasure.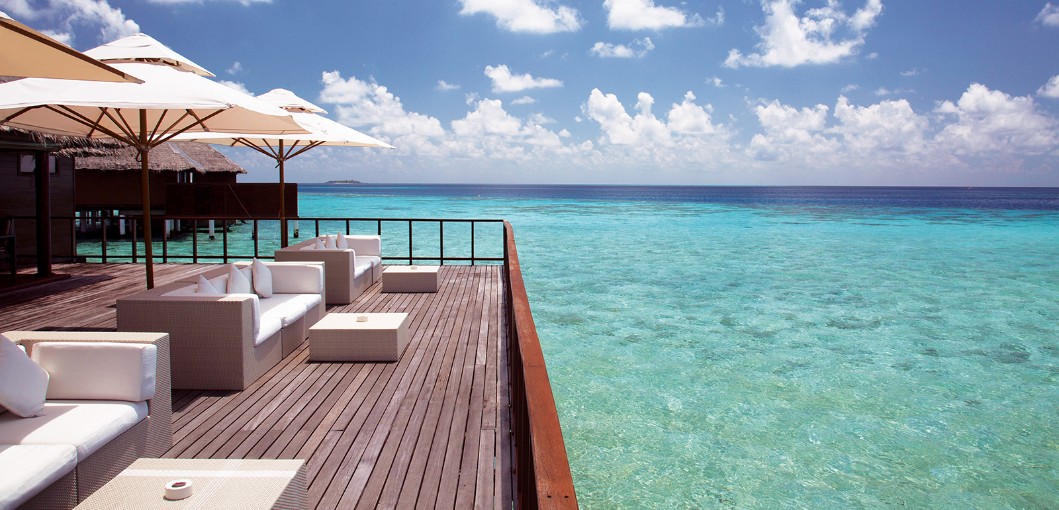 A holiday at Coco Bodu Hithi is an inward integration of the romance of body and soul. A great time to realign your senses and to fall in love again with life. Rebooted and ready to go back home with all the memories I packed in from this island, there's going to be a lot of enriching moments I will remember as I return home and begin the grind again – back to reality and back to work to afford my return. As the great travel writer, Pico Iyer once said, "Movement is a fantastic privilege … but it ultimately only has meaning if you have a home to go back to."
Stay:
Coco Bodu Hith
North Male Atoll, Maldives
+960 664-1122