The passage of time is an indomitable force – a great and unstoppable march that creates and destroys in equal measure. Keeping track of this surge forward into the future has fascinated mankind for millennia, an obsession that has gripped civilisations across the globe, from the ancient Egyptians of North Africa and the Mayans of Latin America to the druids of Europe and the kings and queens of Asian empires. The remains of ancient sundials, obelisks, pyramids and stone circles reveal much about these peoples' attempts to understand the passage of time and the movement of the universe, but it wasn't until the mechanical escapement was invented in the 13th Century that humans able to achieve any accuracy in daily timekeeping.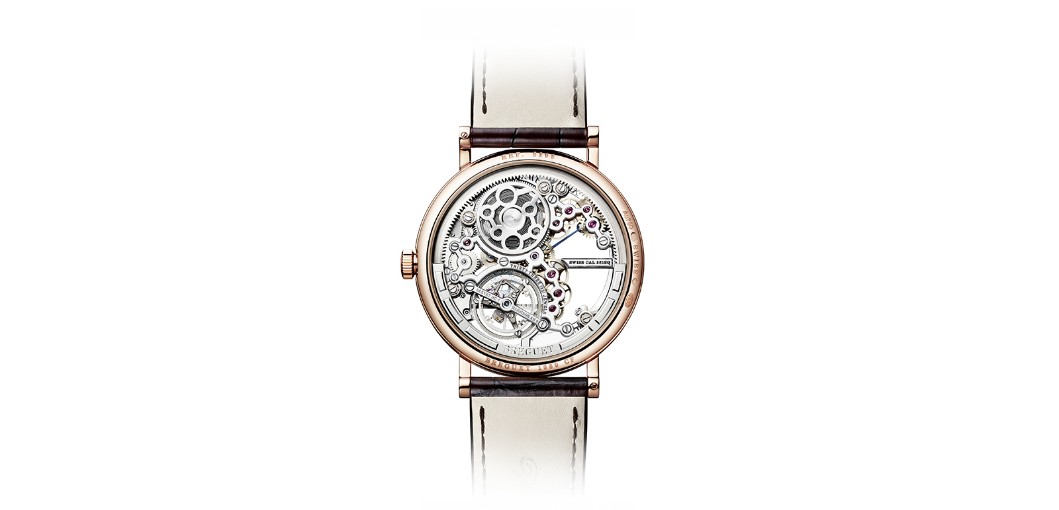 A few hundred years later, when Abraham-Louis Breguet patented the tourbillon movement in 1801 – in a bid to counter the effect of effects of gravity on a watch's mechanics – he created what remains one of the most iconic aspects of Swiss haute horology to this day. The technological breakthrough would also establish Breguet's reputation for innovation, a trait that has characterised the company since it's founding in 1775, and endear the firm among the courts and royal households of Europe as a watchmaker par excellence.
At just 7.70 mm thick, with 33 jewels and a power reserve that will last for 80 hours, this is one of the finest self-winding tourbillon MOVEMENT watches in history
It's impossible to say whether its mankind's enduring fascination with the passage of time that makes the tourbillon style so popular today, or simply an appreciation for the mastery and craftsmanship that goes into an open-faced movement, but these mesmerising timepieces remain a source of wonder and delight for collectors and discerning buyers.
Skeleton-style tourbillon watches have been a hallmark of Breguet's finest wristwatches for almost 250 years, showcasing the beautiful hand-crafted mechanisms made by some of the finest watchmakers on earth. The Classique Tourbillon Extra-Plat Squelette 5395 is the latest addition to Breguet's Classique Grandes Complications line, an absolutely gorgeous piece that blurs the line between horology and fine art.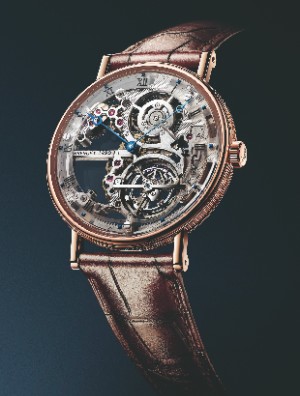 Made from 325 handcrafted components, the Breguet Classique Tourbillon Extra-Plat Squelette 5395 features an 18-karat rose gold case with gray movement or a rose movement in a platinum case, with sapphire dial and hour markers in blued gold. The company has pared down its ultra-thin 3 mm 581 caliber to create an entirely skeletal design for the first time, stripping away 50 per cent of the material to reveal the entire anatomy of the timepiece. At just 7.70 mm thick, with 33 jewels and a power reserve that will last for 80 hours, this is one of the finest self-winding tourbillon movement watches in history.