A sapphire and diamond ring by Mahallati Jewellery pays tribute to the courage of women during the 1920s who strived for change in their own stylish way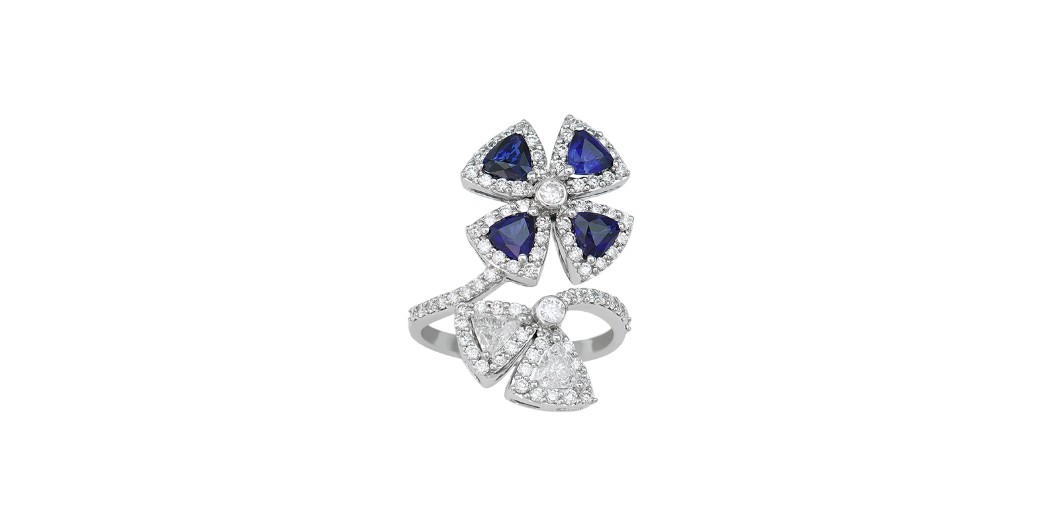 We promise with a ring, we commemorate with a ring and we put life's greatest moments into a ring... A single diamond to pledge our love for eternity, a band to tie the forever bond. These rings are bound by tradition, rules and conventions. But what about the cocktail ring? The more fun a frivolous sister accessory, as we call them. This is where all rules are thrown out the window. Conformity cast aside. A cocktail ring is large, flamboyant and is born of rebellion and unconventionality.
The origins of the cocktail ring begin in the 1920s, an era where women began to push the barriers of their traditional roles. In the age of the 'Flapper', women wore rings on the opposite hand of their wedding and engagement rings to express a sense of revolt from the traditional roles and values placed on women at that time.
"I love everything that a cocktail ring stands for," says Christie Mahallati, Head of Design & Customisation at Mahallati Jewellery. "I love that women found a way to voice their opinions and create solidarity at a time when their actual voices were stifled. Everything that I am today, everything that I am able to achieve today is because of all the women who were brave enough to make a change even if it was just by wearing a ring."
1. Diamond and emerald ring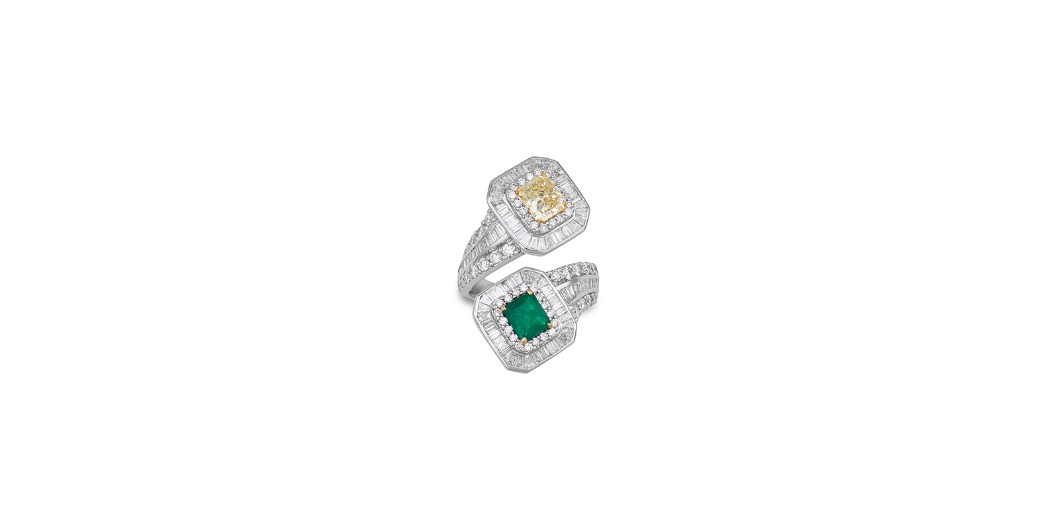 2. Diamond and emerald ring