You would think that today's world is complicated enough, but in watches, complications are a good thing. A complication is defined as any feature of a watch that goes above and beyond telling the time. Even a date is a complication, though not something particularly difficult.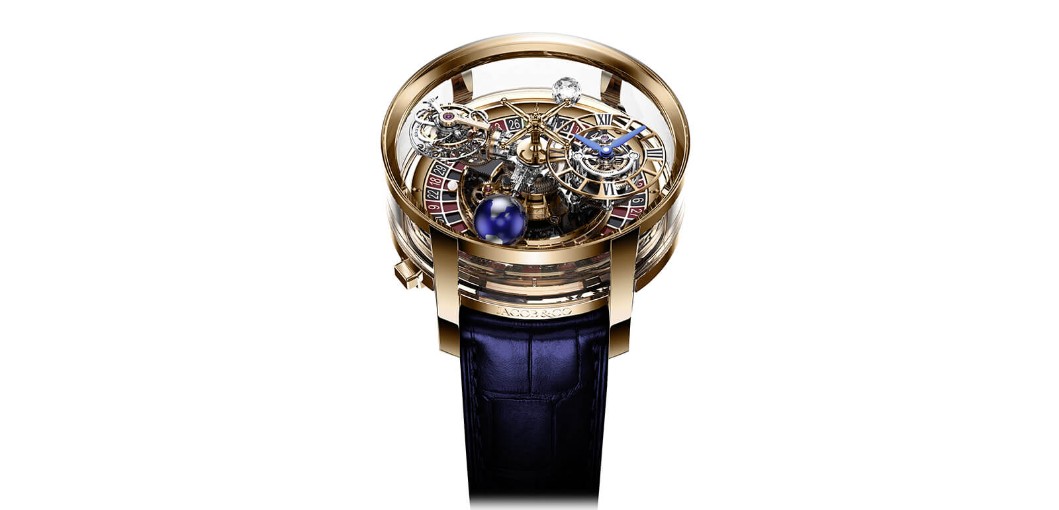 It's when complications get difficult that things really get interesting in the watch world...and more expensive. Some of the most complicated watches can take up to a year or more for a master watchmaker to assemble, and that doesn't account for the time it takes to design and manufacture all the parts. Often, a highly complicated watch has more than 600 separate parts, and some have over 1,000.
Here are some of the most popular complications available today:

Dual Time/GMT/Travel Time: This timepiece displays two time zones simultaneously, either through a GMT hand that points to the second time zone or a separate subdial for the second time zone. There are some three-time-zone watches and some brands offer world-time watches, which provide a way to read the time in 24 time zones around the world (and some even include the time zones offset by 15 or 30 minutes).
Chronograph: This is a watch that allows for the independent timing of an event. Usually, a chronograph has two pushers on the side of the case to start, stop and return the chronograph hand. Most chronographs have subdials that measure the minutes and hours. There are chronographs that have only one pusher, which controls all the chronograph functions, and these are called monopusher chronographs. A chronometer, not to be confused with a chronograph, is a watch certified to an official precision standard.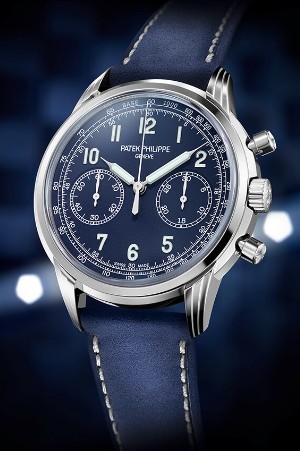 Regulator: This is a watch that emphasizes the minute hand, as it was the kind of clock used in watchmaking workshops. The watchmakers "regulated" the clocks and watches they were working on to the time displayed on this clock.
Split Second Chronograph: This chronograph has two chronograph hands instead of one, which split apart, allowing you to time different things. The French term for this complication is rattrapante, which means "recovering" or "catching again."
Annual Calendar: This watch will run for a full year (starting on March 1) without having to be reset. It will have to be reset at the end of February, the only month that varies in the number of days from year to year.
Perpetual Calendar: The ultimate calendar because it knows how long each year is, no matter if it is a leap year. Keep a quality perpetual calendar running and you won't have to reset it until the year 2100.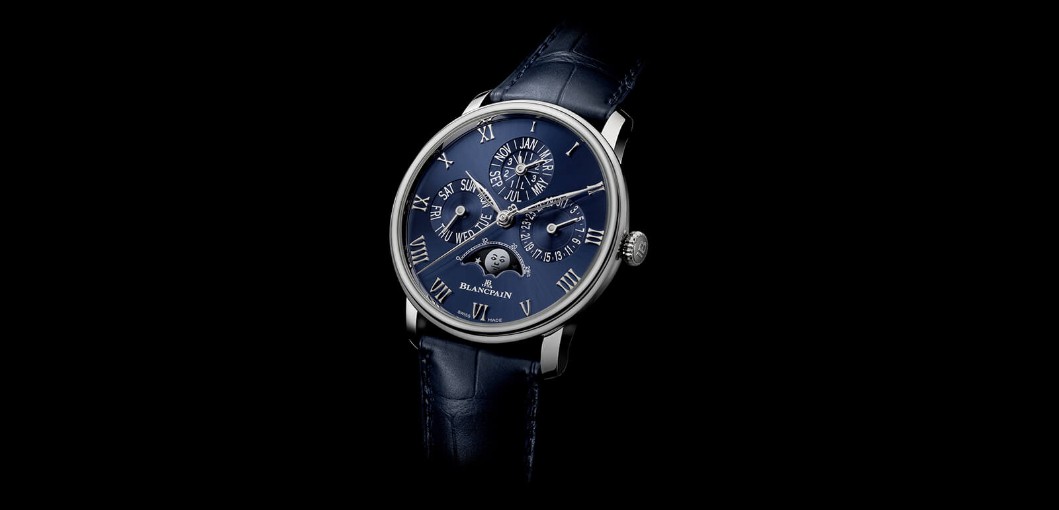 Power Reserve/Réserve de Marche: This complication is an indicator somewhere on the watch (usually on the dial) that shows how much power is left in your mechanical timepiece.
Moon Phase: These watches have a display that shows the phase of the moon.
Retrograde Display: This kind of display counts up (whether it is seconds, minutes, the date, etc.) then snaps back to zero.
Jumping Hour: Instead of regular hands, a single digit shows the hour and it jumps directly to the next hour, from three to four, for example.
Minute Repeater: This is a watch that chimes out the time (hours, quarter-hours and minutes) when a lever is activated. The minute repeater is considered one of the most complicated watches to manufacture.
Tourbillon: A tourbillon is a complication designed to counteract the effect of gravity on the movement's balance, thereby safeguarding the movement's accuracy. The tourbillon features a cage that holds the balance and the escapement, and the cage turns independently of the watch, usually at a constant rate of once per minute. The tourbillon, which means "whirlwind" in French, is one of the watchmaking art's most involved and elegant complications.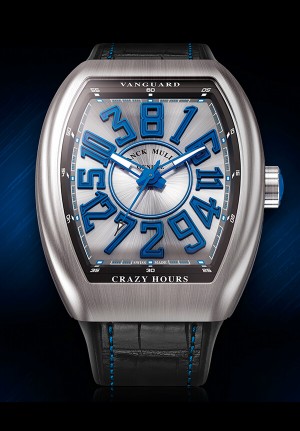 Grande Complication: This rare watch combines at least three high complications — usually one from each of the following groups: chronograph, calendar/moon phase and striking, and often includes a tourbillon.

Producing a watch with any complication, or combination of complications, takes a great deal of expertise, amazing attention to detail and know-how. In general, when a complication is added to a movement, it means that more can potentially go wrong, so it is important to purchase a complicated watch from a quality company.
---
Cell phone users and electric vehicle owners understand how important it is to have enough power. If your electric car runs out of juice, it can leave you stranded on the side of the road. If you iPhone battery is drained, you are cut off from the rest of the world.
Power is an issue for mechanical watches as well. For the longest time, 36-48 hours was the standard for an automatic watch, but as more people own and wear more than one watch, this just isn't enough power.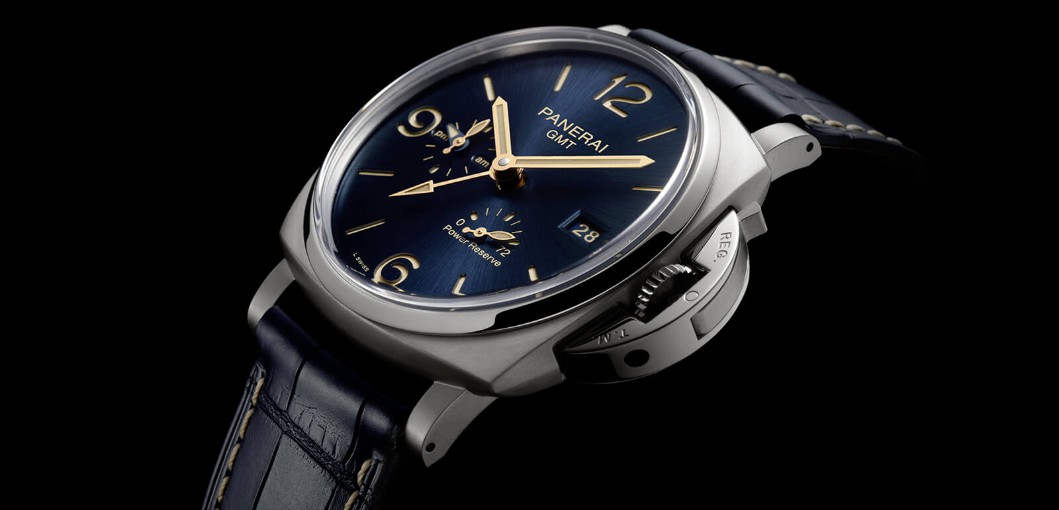 So, some manufacturers have lengthened that power reserve, aiming for long enough for people to take their watches off on Friday after work and have them still be running on Monday morning when they get up to go back to work. That sweet spot is 65 hours or so. Some companies, like Vacheron Constantin, Officine Panerai, Glashütte Original, Tissot and others have gone beyond that to provide much longer power reserves.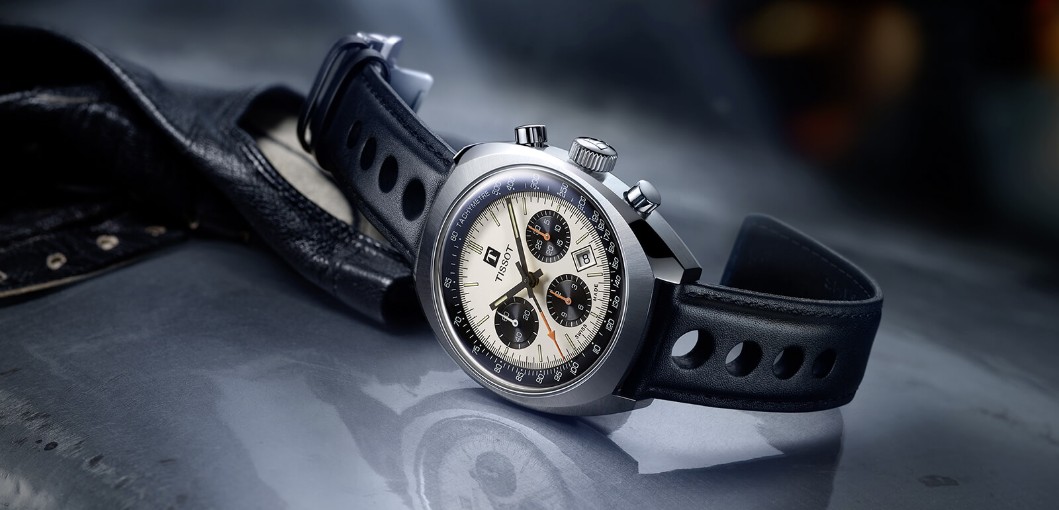 Lengthening power reserve is not as easy as you might think. The power of a watch comes from its mainspring, so you can make the mainspring larger, which impacts the size of the watch, or you can use more than one mainspring, but that also makes the watch bigger. You can change the running rate of the watch to get a longer power reserve, but that might also change the precision of the watch. It's a balancing act, but many watch companies are committed to making things easier for their customers.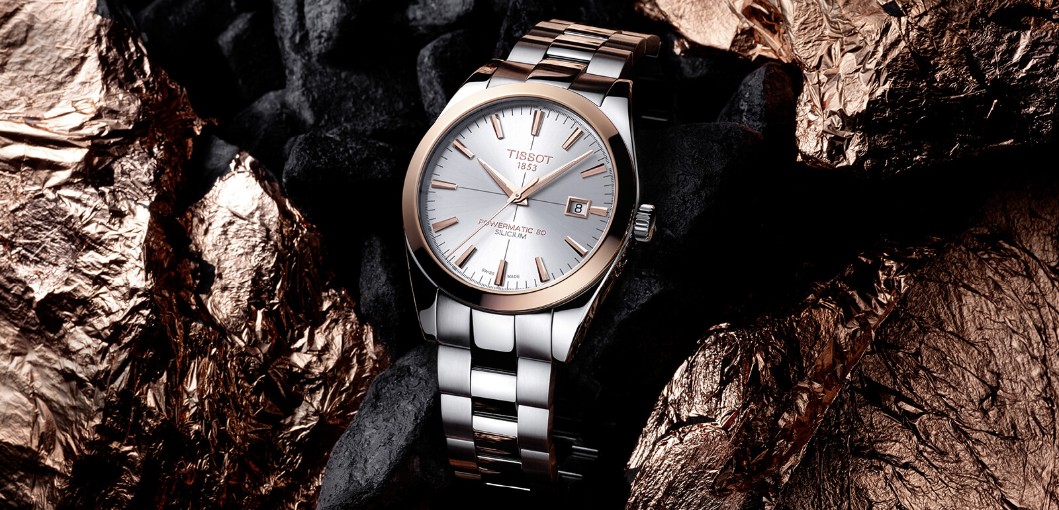 At this year's SIHH, Vacheron Constantin introduced a breakthrough watch that features a standard, operating power reserve of 70 hours and a "standby" power reserve of an incredible 65 days. The Traditionnelle Twin Beat Perpetual Calendar has a patent-pending system for timekeeping transition between high-frequency Active mode (5Hz) and low-frequency Standby mode (1.2Hz).
Officine Panerai was one of the first luxury brands to heavily invest in longer power reserves, and now its standard watches have at least three days of power reserve and some even go up to eight days. The new Luminor Due Power Reserve pictured here, which will be released this summer, has a three-day power reserve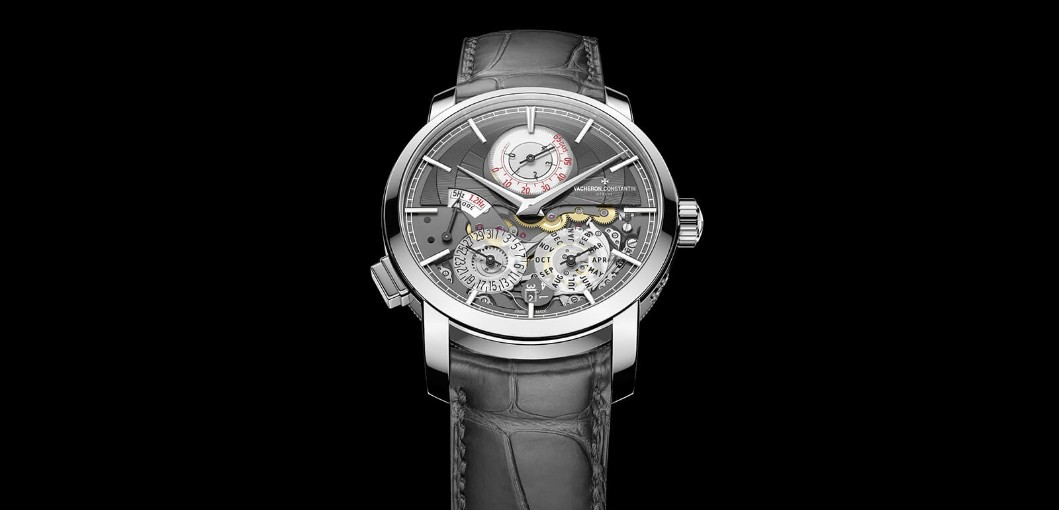 Even very affordable watches are getting into the longer power reserve business. Hamilton and Tissot have moved in the direction of longer power reserves. Tissot's new Gentleman Automatic uses the brand's Swissmatic movement and provides an 80-hour power reserve.
---
One of the hottest trends in the watch industry today is towards vintage-inspired timepieces. The second hand market is very strong, featuring real vintage watches, but you take a risk when you buy second hand – the watches might need constant service, they aren't as reliable or as precise as modern watches, and buying vintage in pristine condition can be very expensive.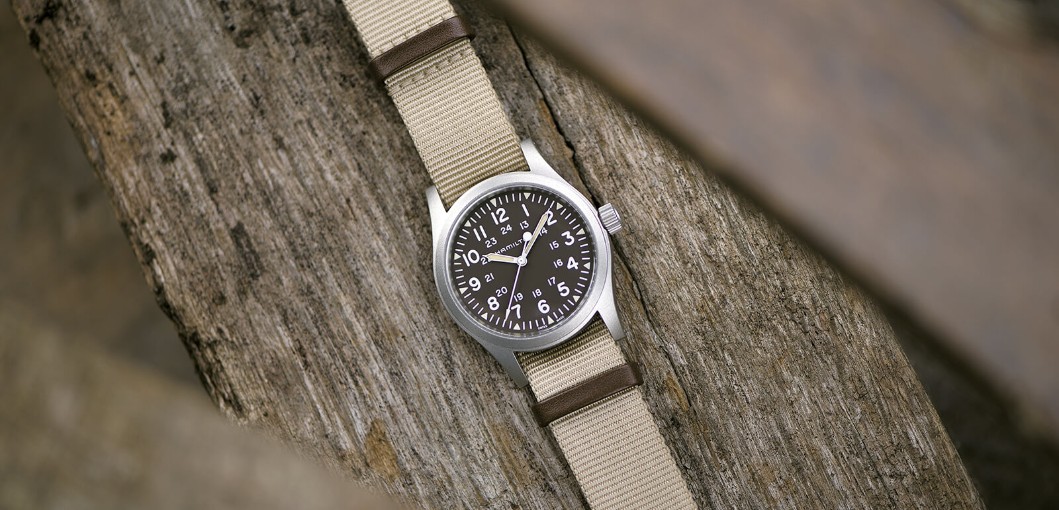 So, many manufacturers have created vintage-styled watches to capture this trend towards nostalgia. These aren't just carbon copies, however. They have been adjusted in size for modern day use, and the movements inside are state of the art, reliable and precise. And vintage-inspired designs are very cool, as well – often very legible, clear and easy to use.
Some of the best vintage-inspired timepieces on the market today are:

Glashütte Original, a company with a legacy that dates back to the 1800s, introduces a special Sixties Collection watch every year with a new colour. This year, the colour is a deep orange and it's only available for 12 months, so you better move fast.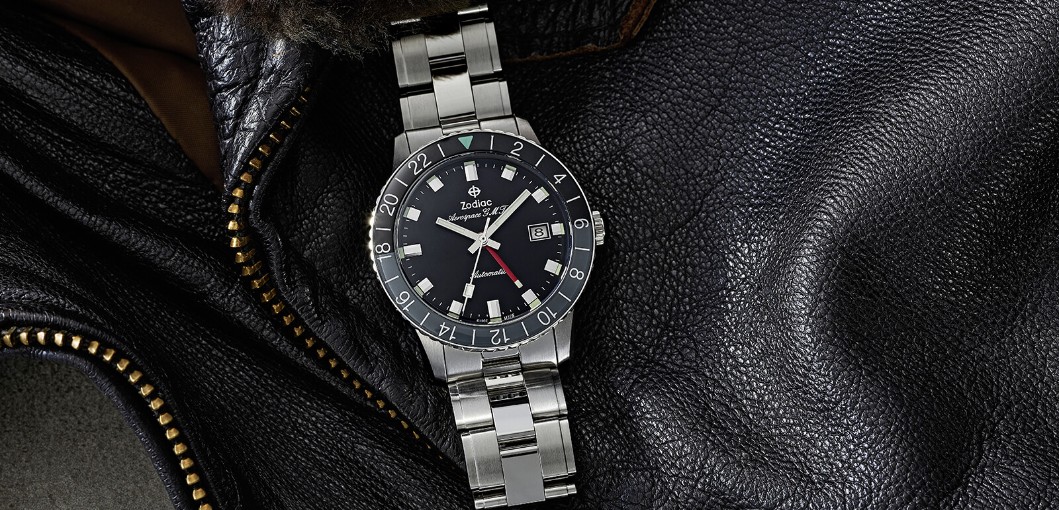 IWC Pilot's Watch Automatic in bronze, inspired by a watch the brand produced in Schaffhausen for the Royal Air Force from 1948 and which was worn by many of the pilots and navigators serving at that time.

Carl F. Bucherer's Heritage Bicompax Annual is based on a watch from the brand's extensive archives and puts a modern annual calendar chronograph movement in a beautifully vintage package.

The Tudor Heritage Black Bay was a hit from the moment it was introduced, and it's been hard to keep this watch in stock, it has been so popular.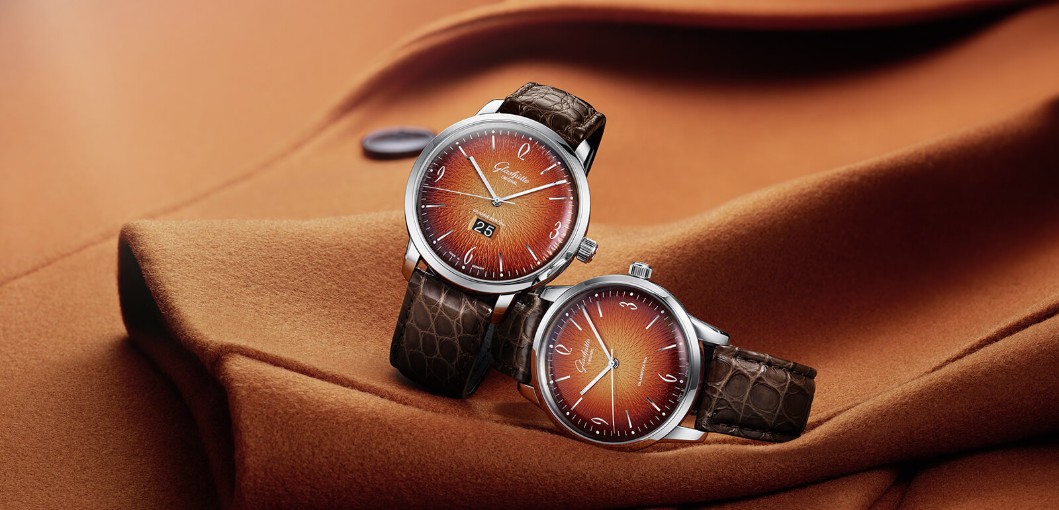 Hamilton's Field Mechanical channels the heritage of Hamilton, as it stopped consumer production during World War II to focus on supplying the US military.

Montblanc's Heritage line combines the brand's legacy of exploration with a vintage look to great effect. The Zodiac Aerospace GMT is almost the exact reproduction of the brand's original, from the 1960s.

The Zenith Pilot Ton Up is a large pilot's watch, because when the first pilot watches were introduced they were pocket watches designed to be strapped to the pilot's thigh.
---
For a time, watch companies seemed to be battling to see who could make the biggest timepiece. The result: huge, thick watches that frankly looked a little ridiculous. Several companies introduced watches over 50mm in diameter, which ended up looking like a hubcap on the wrist.
Thankfully, that time is over.
Now, two watchmakers, Piaget and Bvlgari, are on a quest to make the thinnest watches in the world.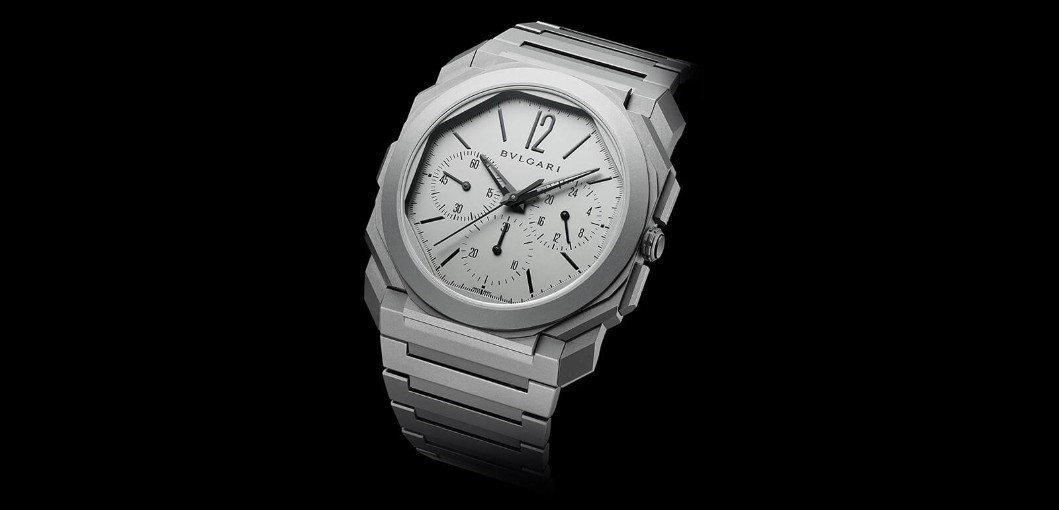 As Difficult as a Complication
Bvlgari is determined to lead the way in wafer-thin timepieces, including watches that integrate complications. "The decision to go thin dates back more than five years, when we were figuring out the mission of watches at Bvlgari," explains Jean-Christophe Babin, CEO and president of Bvlgari. "We wanted to provide gentlemen with the ultimate elegance, like we do with ladies' jewels. We created the Finissimo project to craft watches we have never seen before, with the Octo shape and to be the thinnest possible."
In its Finissimo series, Bulgari has released a hand-wind tourbillon, a hand-wind minute repeater, an automatic (in various finishings), an automatic skeletonized tourbillon and, this year, an automatic chronograph GMT, setting records and design and watchmaking prizes along the way.
Making watches thinner and thinner is extremely difficult, And that's the point – not every company can go thin and succeed and there is an argument to be made that ultra thin is a complication like any other, and one more difficult than most.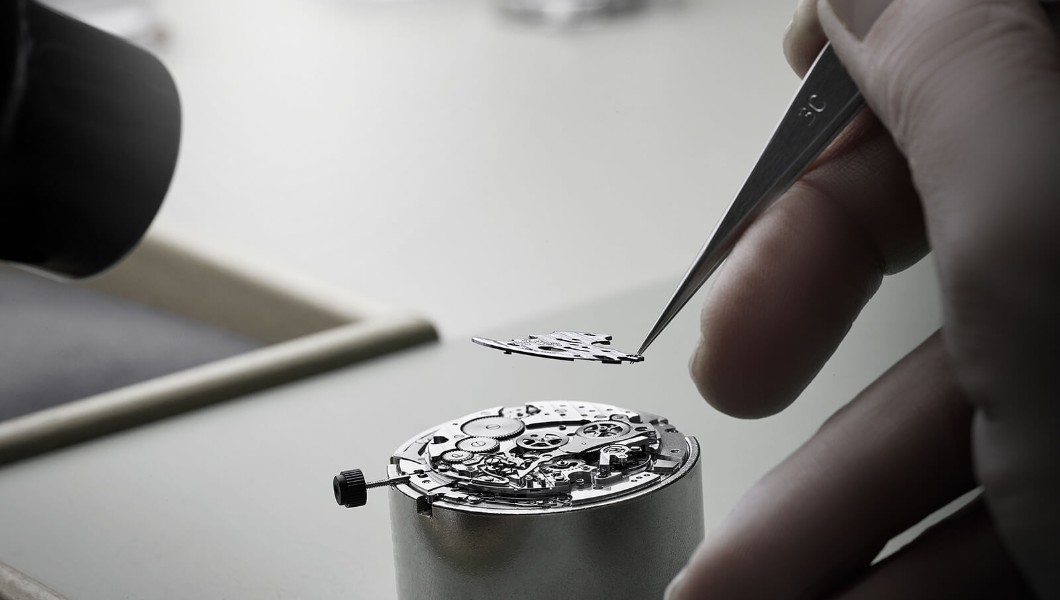 Piaget has a long history making elegant watches and it continues to push boundaries today, more than 140 years later. "We will keep on pushing boundaries," pledges Chabi Nouri, Piaget's CEO. "This is truly our legacy and it is paving the way for our future launches. Our Altiplano Ultimate Concept at 2 mm thin stems from four years of research and development and involved a team of three engineers working closely with watchmakers, designers, case and movement constructors at every stage of its creation. It also called for the implementation of unprecedented technical solutions pushing the boundaries of micromechanics and for the filing of five patents. Our Altiplano timepieces represent a successful feat of miniaturisation that only Piaget could pull off."
Thinking Outside the Box

Many companies have followed Bvlgari and Piaget, making thin watches to appeal to customers who want something more elegant and wearable. Often, they take existing models and make them as thin as they can.

Bvlgari, however, has approached thin in a different way.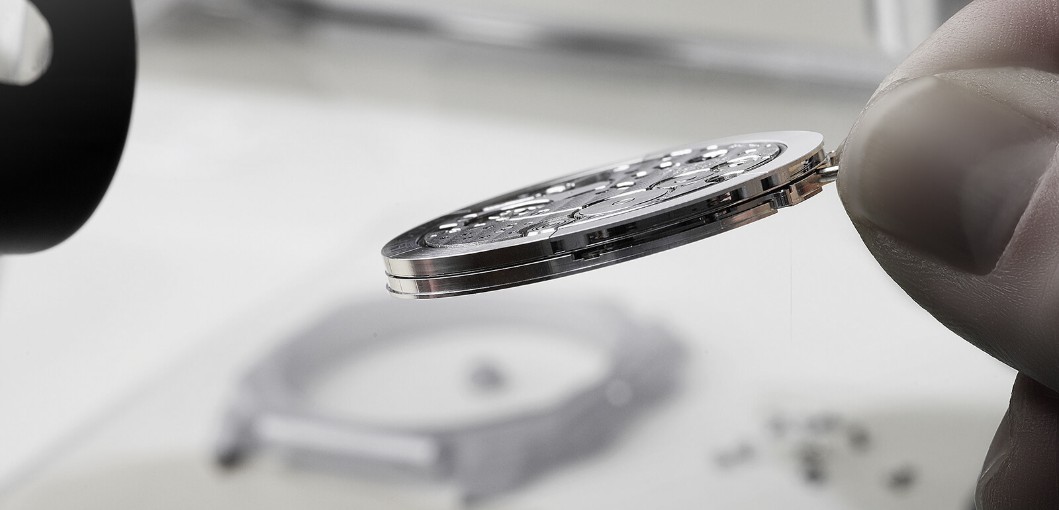 "We rethought the movement to be thin from day one," Babin details. "We had to start from a blank page, and we have to design it to be thin, accessible, easily maintained and fast to assemble. The components are designed with this in mind, which leads to new technical solutions. None of our Finissimo models share the same movement platform."
Not only are these watches thin, but they are designed to be worn every day, so they have to be tough enough to withstand the slings and arrows of life, which is no small accomplishment.
When you put on an ultra-thin Bulgari Finissimo timepiece or a Piaget Altiplano, a smile comes to your lips automatically – it is so thin and light you have to keep reminding yourself that it is actually a mechanical watch.