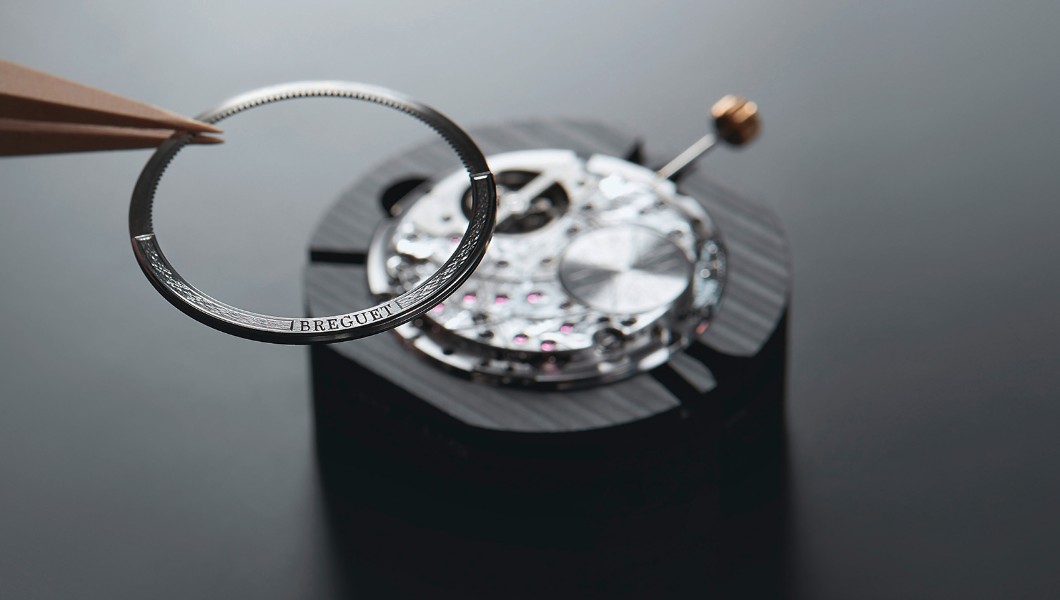 A master of horology and time measurement, Swiss-French watchmaker Abraham-Louis Breguet's legacy plays out over many distinct stories, yet few more impactful than his invention, and subsequent patenting, of the tourbillon in 1801. Based on his observation of the effects gravity had on the regularity of horological movement, Breguet installed the entire escapement inside a mobile carriage that rotated each minute and 'maintained the same accuracy, whatever the vertical or inclined position of the watch'. Whilst the Tourbillon wasn't commercialised until 1805, Breguet's Tourbillon regulator was a constant source of fascination and played a pivotal role in shaping the future of timekeeping.
The Grande Complication marks the start of a new era for the contemporary Marine collection, and pays homage to Breguet's long-standing history time and the ocean, in particular his prestigious appointment in 1815 as Horloger de la Marine Royale, a title bestowed upon him by Louis XVIII.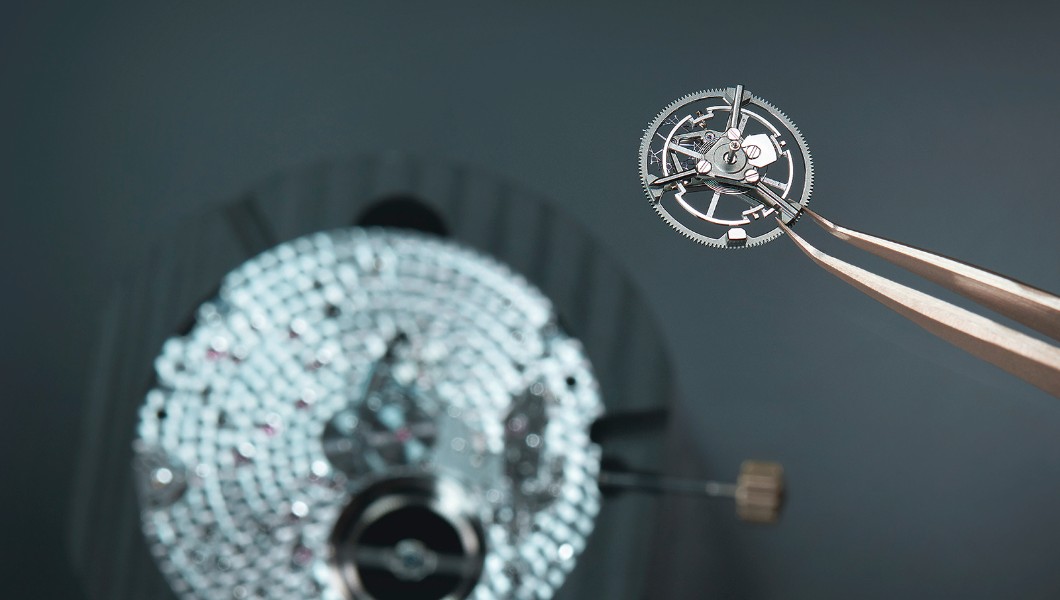 The equation of time has long been a complex one, with the sun at sitting at timekeeping's core, before evolving into an equation between true solar time (the actual solar hours and minutes) and mean (or civil) solar time, in which each day has the same duration of exactly 24 hours. And it is this equation between the two that sits at the heart of the Marine Équation Marchante 5887, where two minute hands simultaneously indicate traditional civil time and true solar time, with the wearer able to see the difference with the bean-shaped Equation of Time cam that sits within the Tourbillon at five o'clock.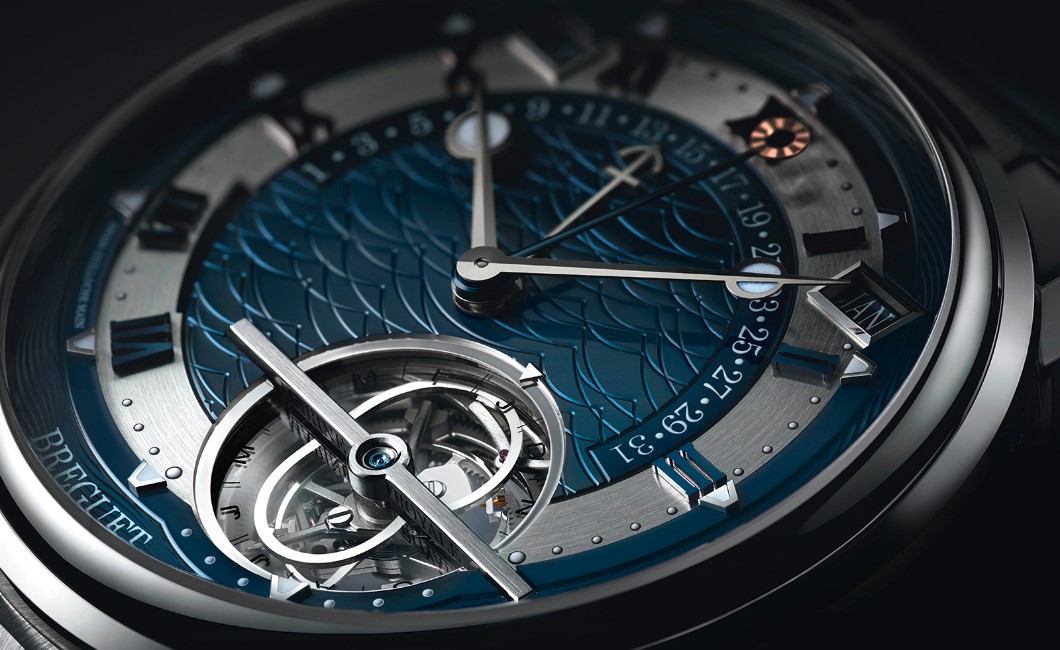 The 43.9mm watch also features a perpetual calendar and, as is tradition for Breguet, a gently off-set dial, with a guilloché 'wave' pattern developed specifically for the Marine Équation Marchante 5887, and the inscription 'Marine Royale' etched on the tourbillon bar.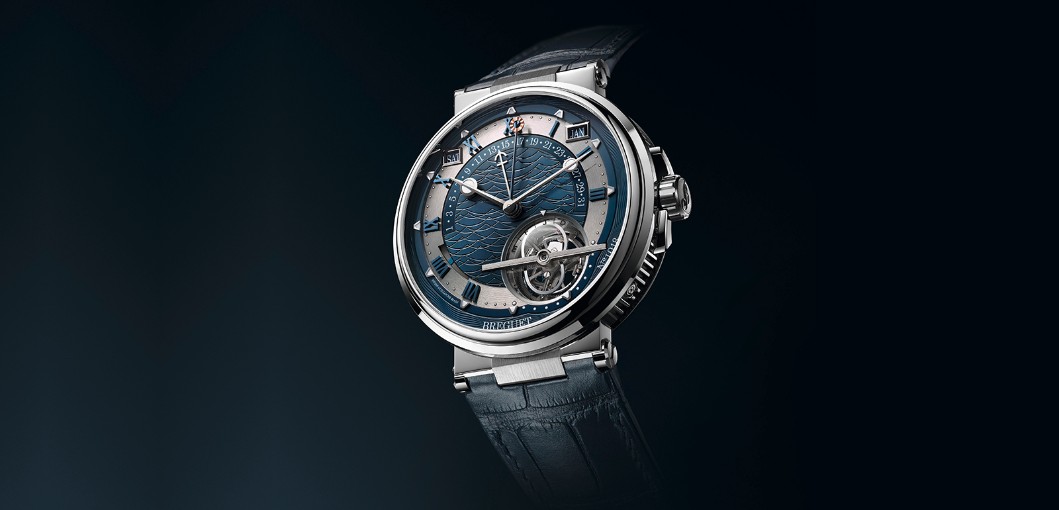 Not only a beautiful ode to the history of timekeeping, the Marine Équation Marchante 5887 is also a showcase of the house's spirit of ingenuity, where tradition speaks the language of modernity.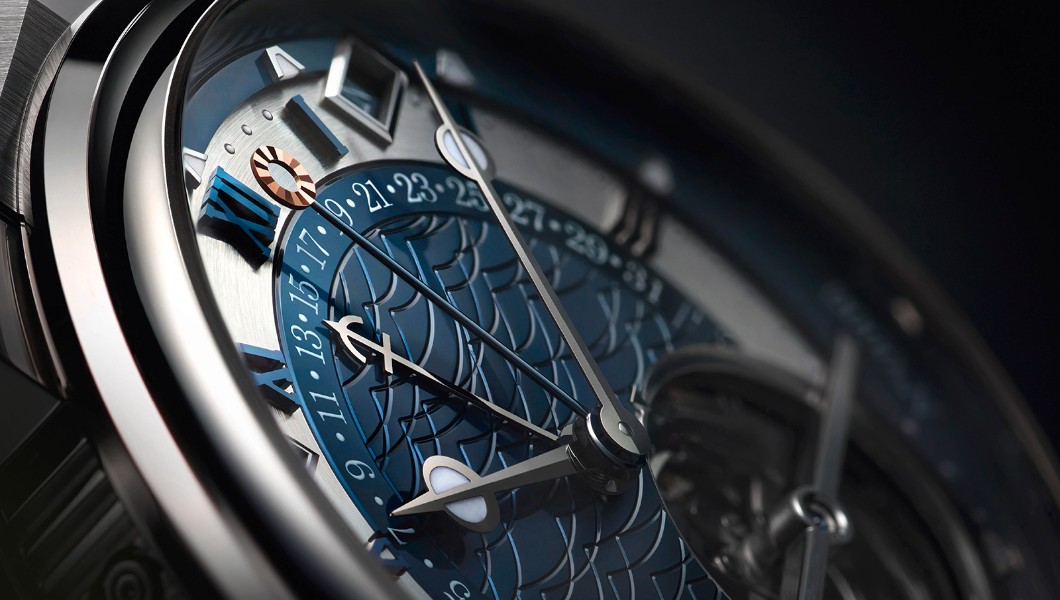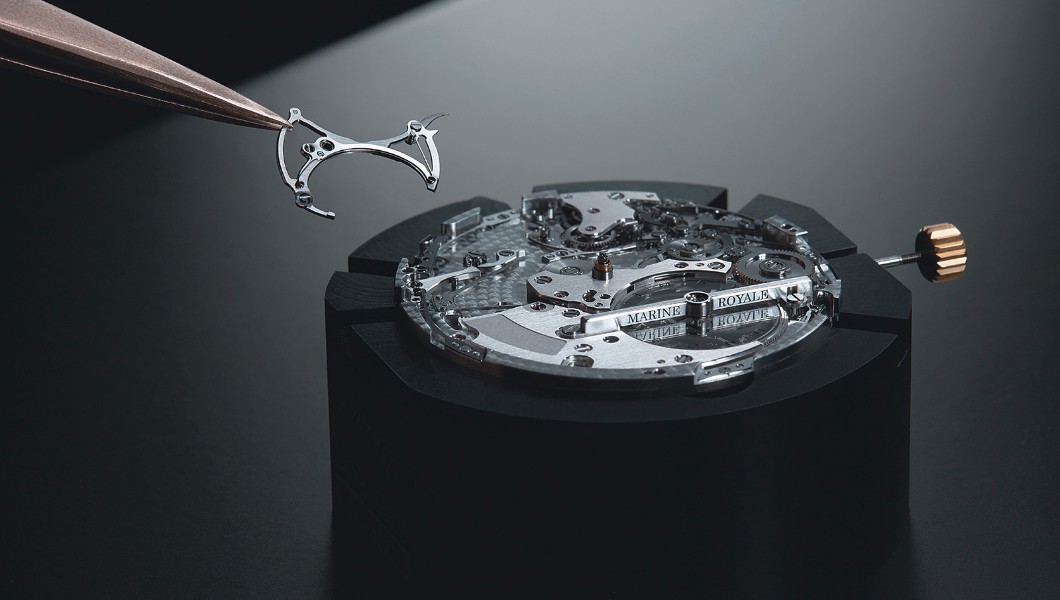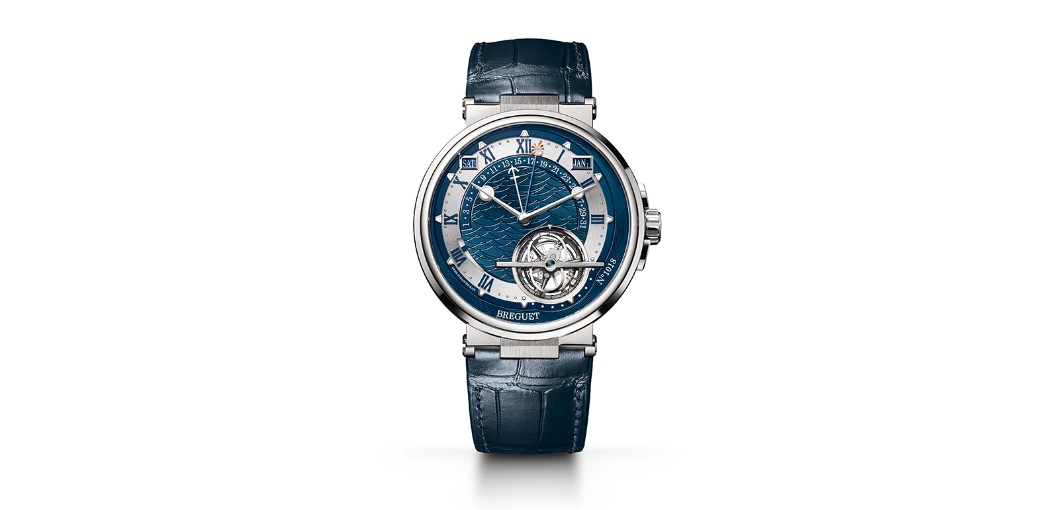 The 43.9mm Marine Équation Marchante 5887 comes in two colourways: a marine blue dial in a platinum case with rhodium-plated movement, and a warm rosegold with silver or anthracite dial and rhodium-plated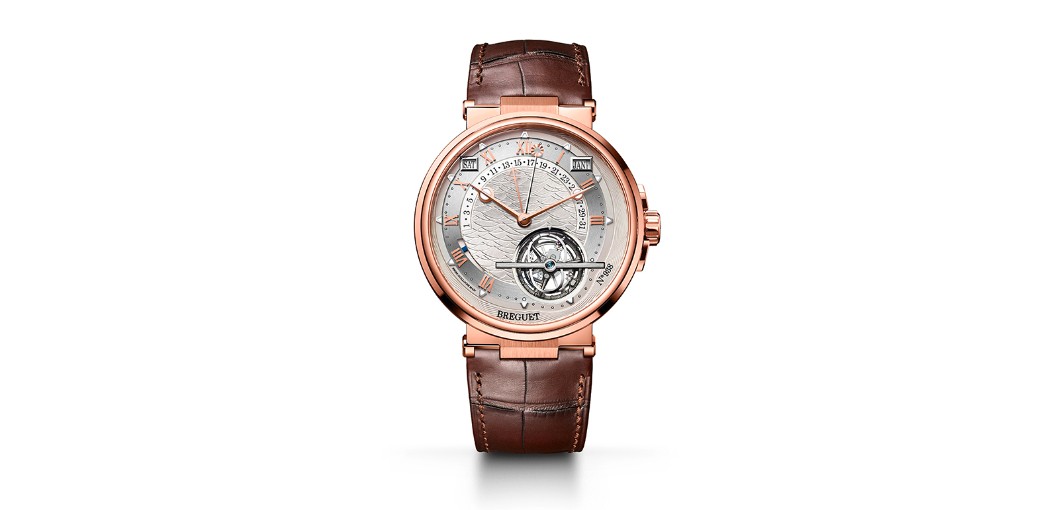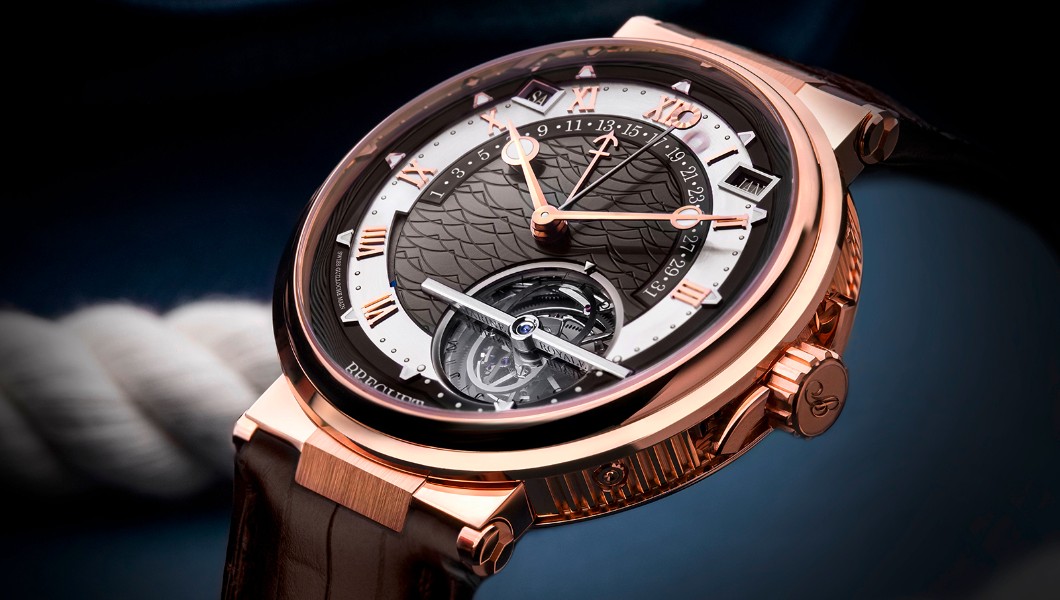 Breguet's Marine Équation Marchante 5887 features two minutes hands, indicating both solar minutes and civil minutes, which work in tandem to take into account the equation of time and display true solar time