Firstly, as CEO what gives you your passion for working in the tourism industry?

I am impassioned because this role exposes me to many different challenges, and because it is the chief pillar of my country's economy.

In your words, how would you describe the Seychelles?

It's a country with spectacular beauty, grand diversity and 
a powerful sense of harmony.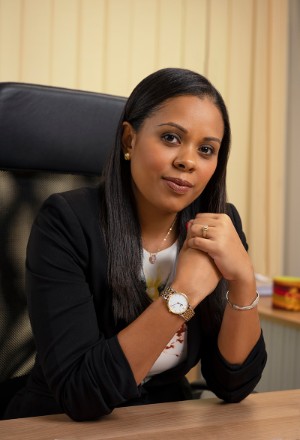 And in terms of demographics, what kind of traveller does the Seychelles attract?

Apart from travellers from core European markets – Germany, France, Italy, UK etc – who represent the lion's share of our tourist arrivals, we have also expanded into markets in Africa, the Americas, the Eastern bloc countries, the Middle East and the Far East. These travellers are people of certain means although you can also enjoy an affordable holiday in the Seychelles. Our travellers are those who seek something other-worldly, something special, where their memories of their trip will endure.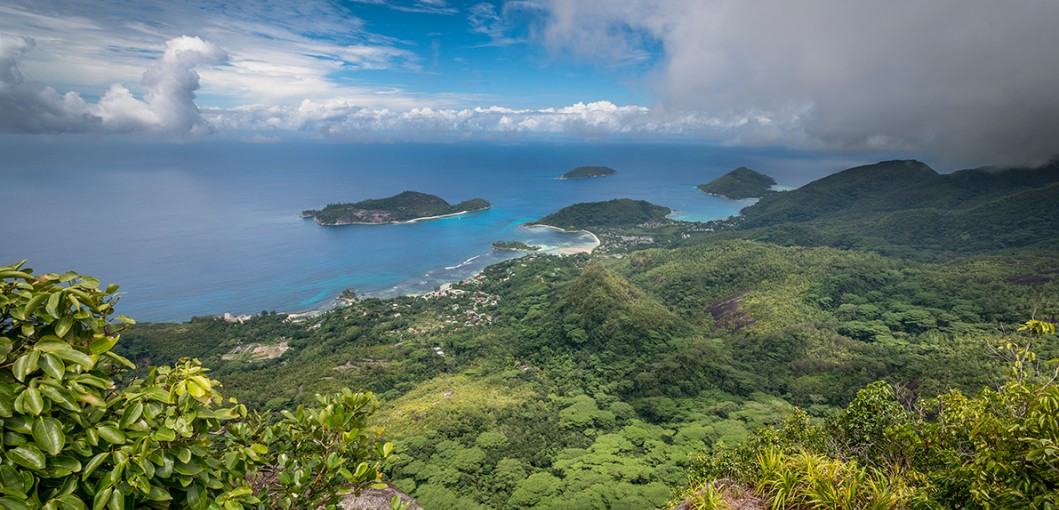 Which region are the biggest spenders?

Russians are normally number one, and Emiratis are not too far behind.
What makes the Seychelles stand out from other Indian Ocean destinations?

The great diversity we offer – not only in terms of topography, but also in our varied ethnicity, culture, flora and fauna, cuisine, language and way of life.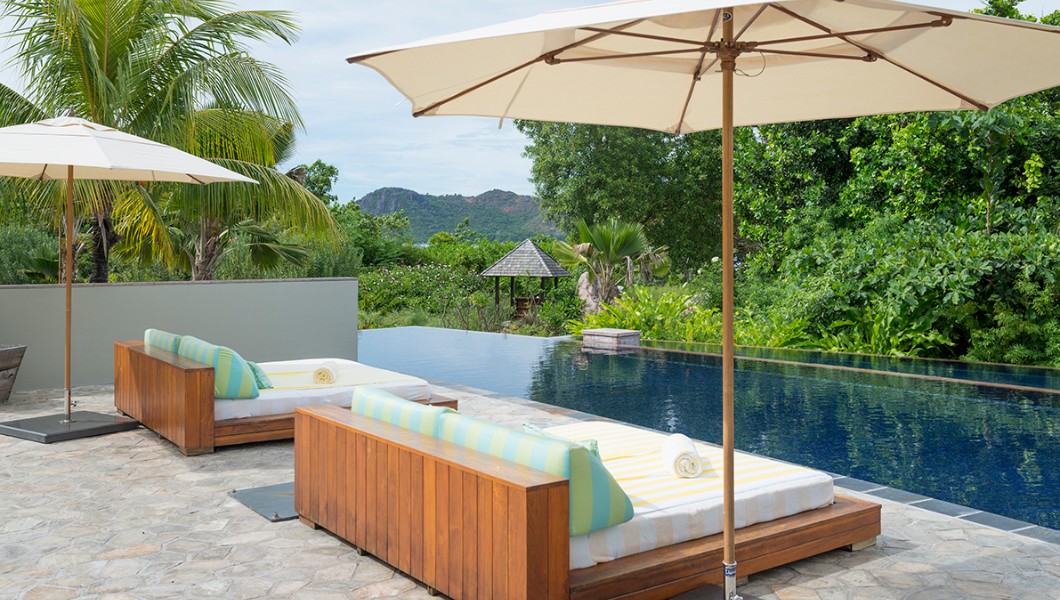 With tourists in mind, how do you elevate their experience and ensure you have repeat visitors?

We are a small country with limited resources and so we conduct tactical, lightweight campaigns which show the many attributes of the Seychelles to first time visitors: the wonderful climate, sense of family, world-beating beaches, and yet the ability to get beneath the skin of the destination via a wide-range of touch points, activities and attractions, which, hopefully, will bring them back more.
What are the biggest issues that face high-end travellers in the Seychelles?

Perhaps a lack of shopping opportunities.
What outside factors affect tourism – such as climate?

In the Seychelles, we are blessed to be situated outside the Cyclone Belt and enjoy an equitable climate – to such an extent that we are often called the Land of Perpetual Summer. In terms of connectivity, we are very well connected with the Middle East, Europe, the Americas, Africa and the Far East. We also have an increasing number of visits from cruise ships, and another appealing factor is that we are considered to be 
a safe destination.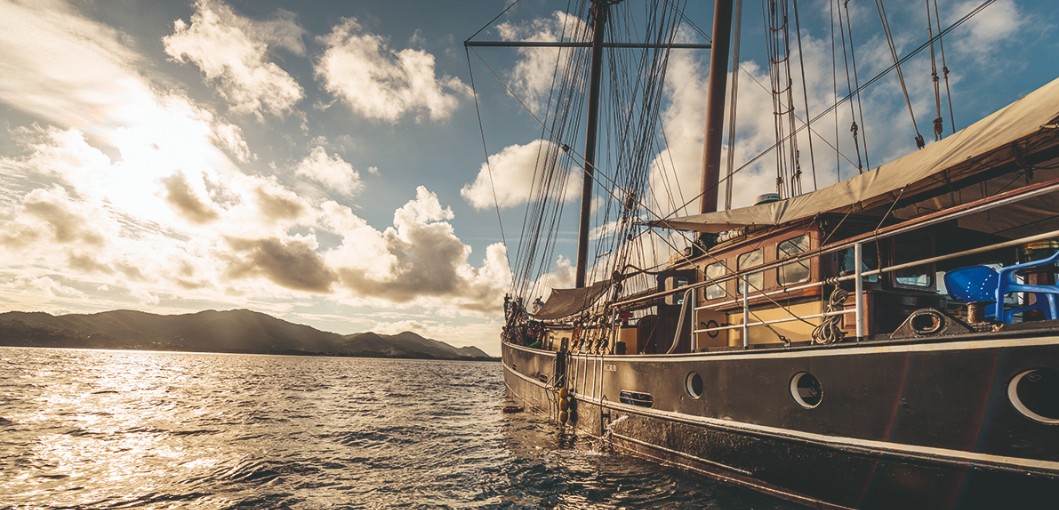 What moves/changes are you implementing the Seychelles to ensure it remains a key destination for the global traveller of today?

With our strong conservation credentials, we are looking to ensure the sustainability of our tourism going forward via investments in new energy technology, the protection of our oceans and burgeoning Blue Economy via such initiatives as Blue Bonds and Marine Spatial Planning.
Tell us about the cultural must-sees in the Seychelles…

We are a stunning romantic destination, but with the ability to do so much more than just honeymoons and weddings: we have diving and snorkelling, sailing and cruising, trekking, spas and wellness, golf, horse riding, zip-lining, island-hopping, fishing amongst others.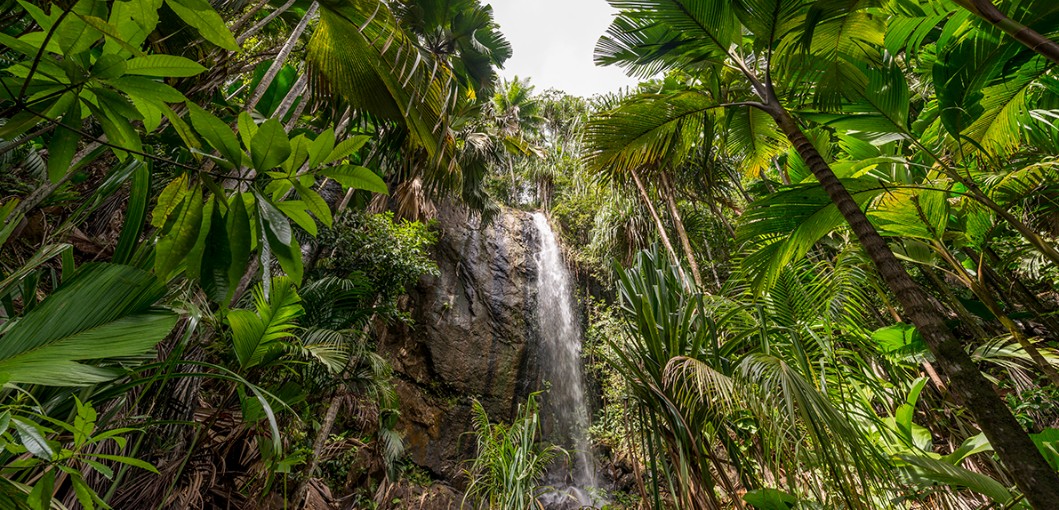 Looking ahead, why is autumn a key time to visit the Seychelles?

During this period, the Seychelles celebrates its wonders of the sea with the Seychelles Ocean Festival (December 1-9) and it also plays host to a world champion Golf competition (MCB Tour Championship, December 5). But I believe the most convincing reason is that it is the end of the year – what more rewarding way to end the year than by being in the Seychelles?
How would you spend a week in the Seychelles?

A week is too short! But personally, I would choose to stay in one of our local, small hotels or guesthouses to benefit from the intimate ambience; visit some of the neighbouring islands; hire a car and tour the islands, which on Mahé would include a trip to the Mission Lodge, the rustic south and the capital Victoria. On Praslin, I'd visit the Vallée de Mai (home to the coco de mer) and Anse Lazio beach; On La Digue, I'd hire a bicycle and ride as far as the famous Anse Source d'Argent beach. Wherever 
I go, I would seek out a good Creole restaurant for an unrivalled taste of the islands.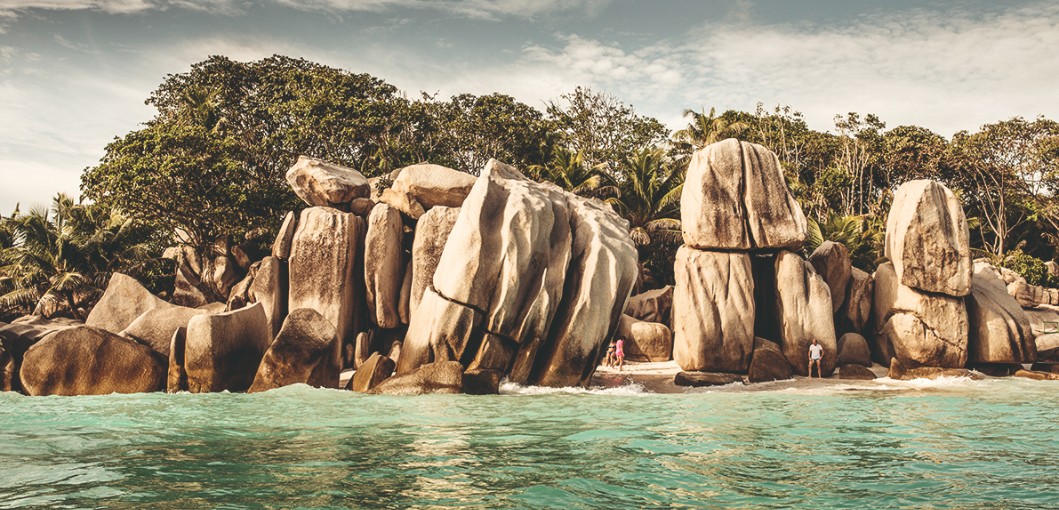 If money was no object, what are some of the best 'out of this world' experiences one can have in the Seychelles?

A visit to the remote atoll of Aldabra, which is a UNESCO World Heritage Site and the largest coral atoll on earth. This island is considered to be the Galapagos of the Indian Ocean, and is one of the planet's exceptional experiences of nature. Another one would be a stay on the world-famous North Island, where so many of the world's glitterati stay.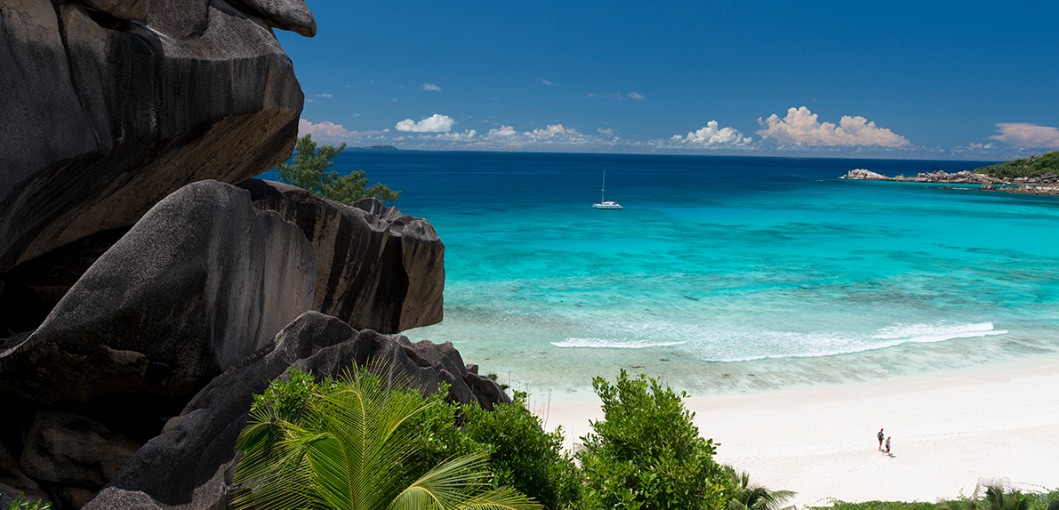 Let's talk food… tell us about traditional Seychellois cuisine.

Seychellois Creole cuisine is a varied cuisine of old French origin, further embellished and refined by influences from Europe, India and China. Rice is a staple and dishes feature seafood, chicken and other meats. Creole food is very spicy and uses chilli, garlic, ginger, nutmeg and cinnamon. There are many fine curries, as well as sumptuous seafood dishes, such as baked fish, as well as local side salads made from palm heart, snake gourd and mango. If you're going to try just one dish, 
try an octopus curry.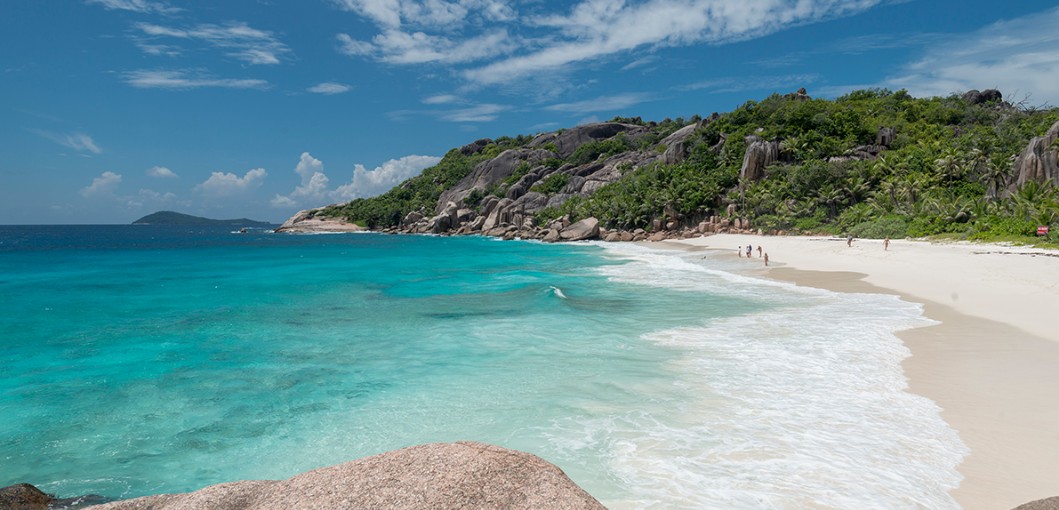 Lastly, if you were to give one piece of advice to someone visiting the Seychelles, what would it be?

Don't stay in one place: travel around to get a feel for the islands and the many experiences they offer.