With a career spanning over 18 years across hospitality management, what is it that gives you the passion for a role as GM?
Working with diverse cultures, passionate team members and learning about the cultures of the countries I've worked in. I find the growth and development of the team inspiring and how we evolve daily and exceed our milestones. The role is dynamic, challenging, and very rewarding, with long-lasting relationships with both our guests and team members.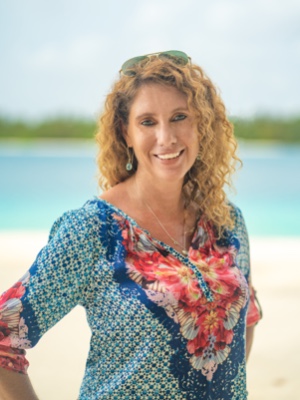 You were appointed as GM of Conrad Maldives Rangali Island in June this year, during what can only be described as challenging times! What is your vision in this new position?
During these unprecedented times, it is almost like we have been given a clean slate as we navigate how we continue to give personal, heartfelt hospitality, exceed our stakeholder's expectations and embrace all the ever-changing ways of life particularly related to our industry. It is a wonderful place to be in, the Maldives is probably one of the safest places for our guests and team members. I am in a very fortunate position heading this iconic resort with its solid history of long-standing relationships with our guests and team members. We all have the same goals, ethos and drive to take the resort to the next level of personal service, with our authentic Maldivian experiences and ensure that all our guests have peace of mind during their time with us.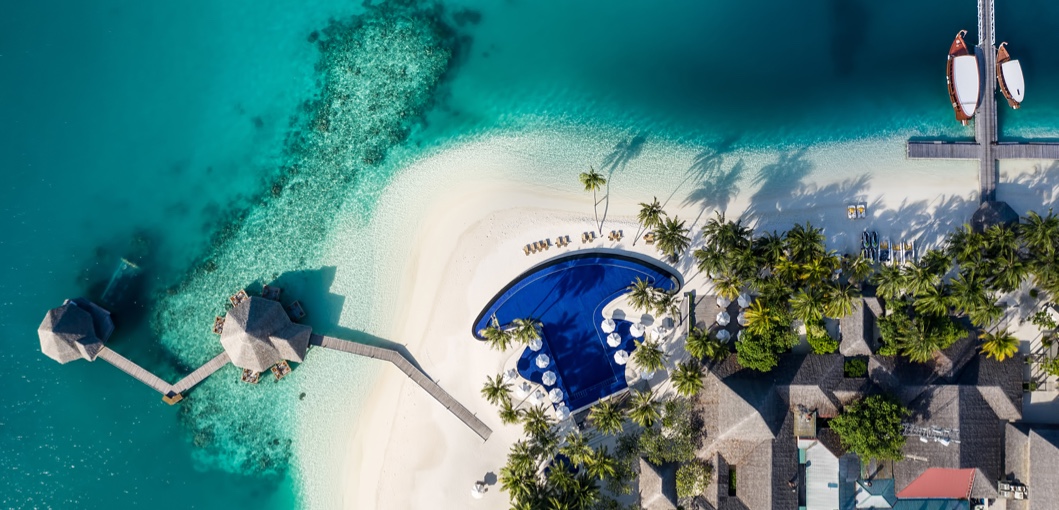 What has the global Coronavirus pandemic taught you?
This situation has been the most heartfelt, humbling and biggest learning experience I think anyone in our generation has witnessed, and even more so for anyone in hospitality. As awful as the situation has been, it has also been so enlightening to be part of a team that is so flexible, courageous, and positive and adapts and grows during adversity. No matter what obstacle or hurdle was placed, we overcame them or found a new way to operate and do it while maintaining the best levels of service, expertise and peace of mind for the team and the guests.
It's no secret that the travel industry has been hard these past six or so months, and it is likely to take years to recover. But… what have been some the silver linings to come from this time?
"It always seems impossible until it is done," is a quote from Nelson Mandela, and one of the mantras I live by daily. Business-wise, we have adapted our commercial strategies and have learnt quickly where changes need to be made, and the operations team have been very open to change and flexible in all that we do. The use of technology will be first and foremost, however still keeping our personal service ethos and relationships. We have seen green shoots of business out of the Middle East, Russia and, to a slightly lesser degree, from Brazil. We celebrate the small wins, and when something we try doesn't work, we pick up and regroup. We need to act fast and monitor and track all areas. It has been a time of huge growth and personal development and it has also made us stronger as a team. On a personal level it has been very challenging not being able to see my family as I could not travel home, and many of us were in this situation. The bond with my family is even stronger now as the daily messages, communication and calls went a long way. I found people to be far more real over this time and far more open and honest than pre Covid-19.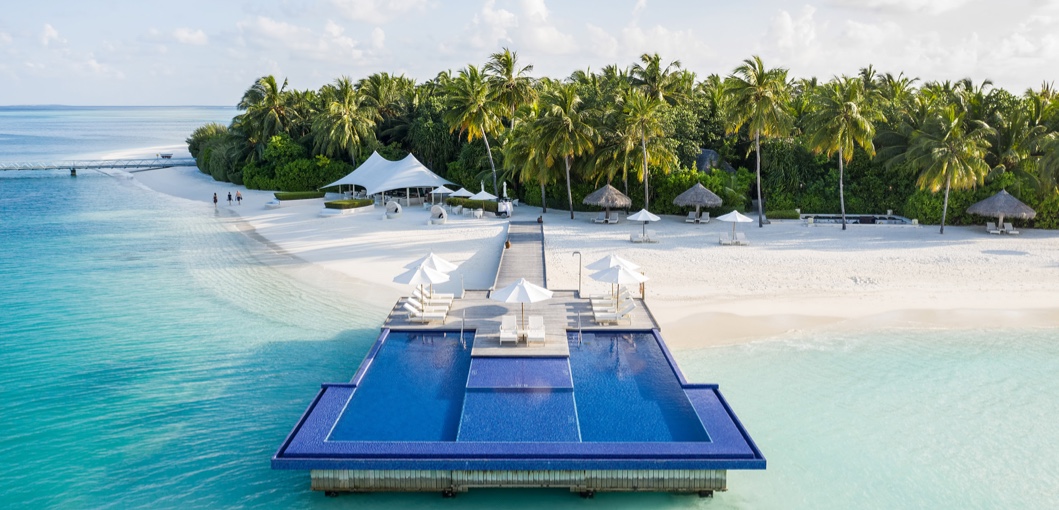 In the wake of Covid-19, as travel becomes a reality once again, how do you think Conrad Maldives Rangali Island will adapt moving forwards from a business perspective, but also in reacting to guests and their shifting needs and demands?
We are working on new innovations to be in constant communication with our guest's pre- and post-stay with our new Maruhaba Application and our IPTV. The resort is also a perfect location for long stays where we can assist families with a location for home-schooling, daily afternoon activities that are outdoors and have a focus on nature with our marine biologist, or activities that are more active with our recreation team. We also have special long-stay rates as our guests would rather 'stay at home with us' than a cold climate. We are doing virtual familiarisation trips with our partners and far more video webinars than calls. Our cancellation policies are far more fluid than ever before, which really works in our favour as it solidifies our relationship with both our partners and our guests as they feel far more valued. We are also focusing on a more holistic approach with our wellness-centric offers and programs in the resort that highlight a healthy and active lifestyle, as well as being mindful.
The Indian Ocean has big pulling power for Middle Eastern clients, but what should tempt them to the Maldives, and your resort, over other winter sun destinations?
We are the perfect resort for the Middle Eastern market, because the villas are very spacious, private and have all the comforts of home, if not more. The twin Island experience also gives our guests far more options and choices. The level of personal service suits the Middle Eastern market and the culinary creations are perfect. In addition, our Muraka, the very first stand-alone three-bedroom residence at sea with an underwater master suite is the epitome of luxury. With the private butler and team of chefs and housekeepers all your wishes will be exceeded. The Muraka has the most beautiful living area, pool and sundeck and perfect for a family. It also has accommodation for our guests' entourage they might be travelling with, and we take care of everything for you. It is private and secluded and sleeping underwater is an experience not to be missed.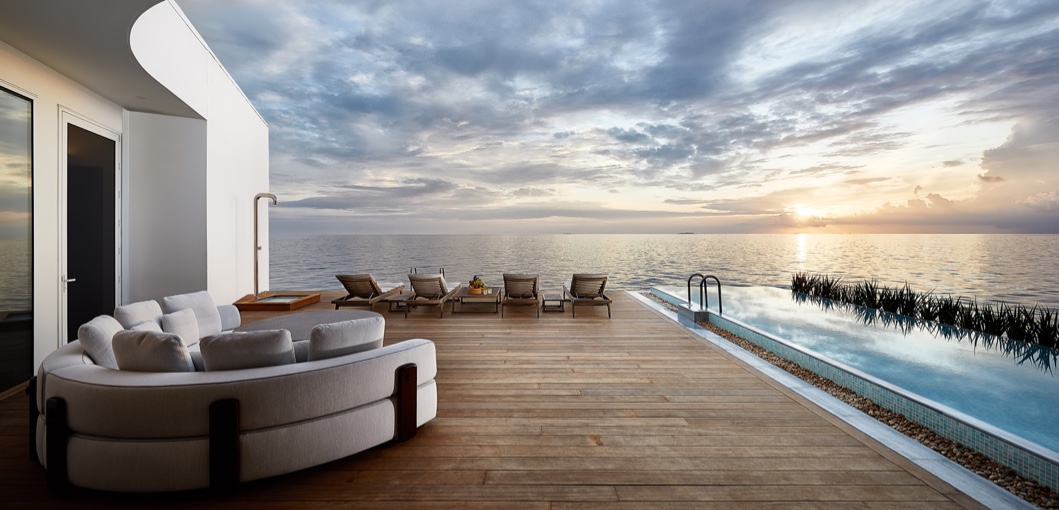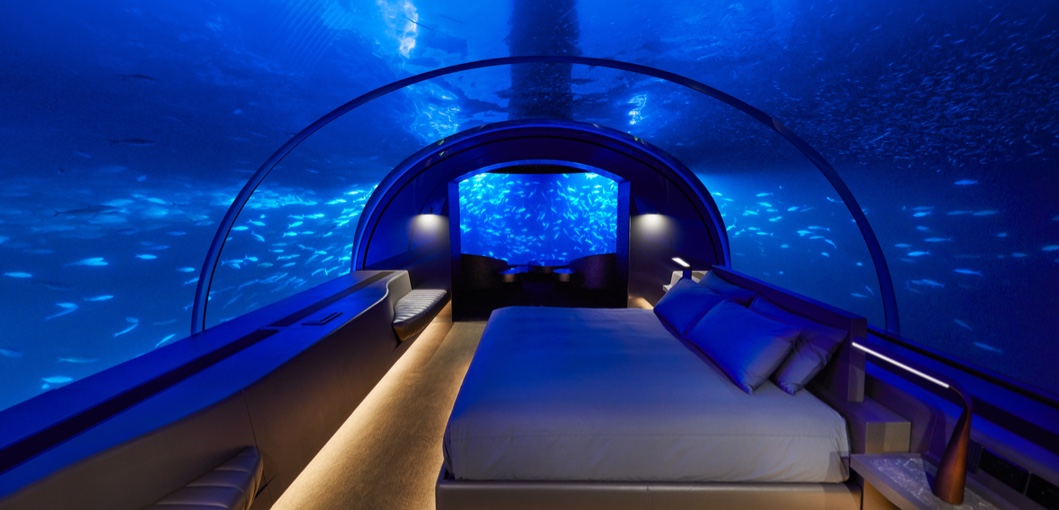 The tides have shifted dramatically in travel this year, so what do you now think will be the formative trends in travel over the next few years?
If this time has taught us anything, it is that we 'just don't know' as everything changes so rapidly. The biggest trend and learning is that we have to adapt in all areas and circumstances and that we can never operate as we did in the past. As for trends in the industry, I think wellness-centric programs will be a big focus, as well as authentic experiences with a highlight on mindful, lifestyle travel where our guests feel they have developed further.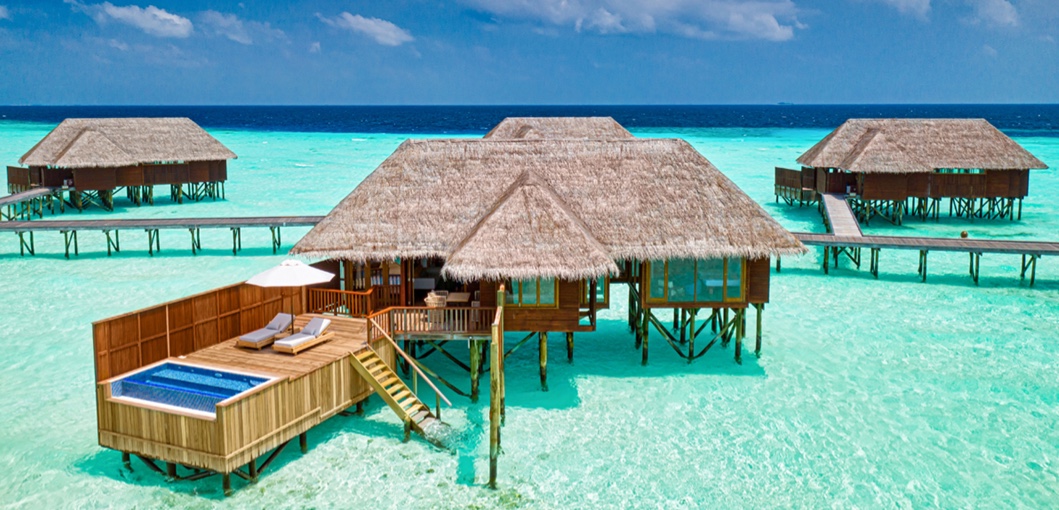 What can we look forward to at Conrad Maldives Rangali Island over the next few months?
We've recently completed a renovation of our Grand Water Villas and Beach Suites on Rangali Finolhu island – this is our family-centric island and perfect for longer stays with lots of outdoor options.
Onto a few more personal questions… What's the biggest lesson you've learnt in the hotel game?
That you will never stop learning, growing and developing. It is an ever-evolving industry that is diverse and you have to have your finger on the pulse of every new trend relating to markets, currently fluctuations, culinary aspirations, culture and luxury travel.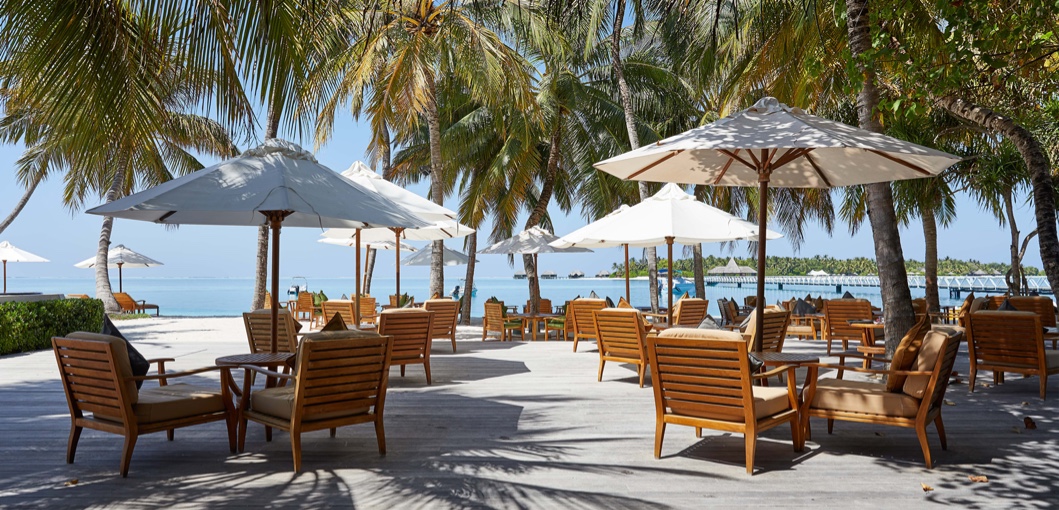 If you were to pass on one piece of advice to an aspiring GM, what would it be?
To be true to yourself, stake holders, your team and guests in a consistent, honest, fair and authentic way. To strive for improvement every day by listening, learning and getting all the information you need to make sound, positive decisions.
Lastly, if a guest comes to your island and money is no object, how can they have the most out-of-this-world experience?
Take a private jet from their point of origin to the Maldives to be met by our team at the airport and whisked away to the Seaplane for a short picturesque journey to paradise. Conrad Maldives Rangali Island boasts the world's first three-bedroom private residence both above and below water in the Indian Ocean, so I would recommend at stay in The Muraka with your dedicated private butler, personal bartender and team of chefs. You can relax in the privacy of your residence both above and below the sea. We also have dedicated spa therapists in your residence, and you can enjoy a private dive with our dive centre, as a snorkel trip with whale sharks is a must. Lunch at Ithaa, our underwater restaurant, is a bucket-list experience, as is sipping one of our signature cocktails at Rangali Bar while watching the perfect Maldivian sunset, and ending the day star-gazing during a private beach dinner on a secluded beach with your toes in the sand, listening to the gentle waves break on the shore.