Firstly, how important is the middle east market for Rolls-royce Motor cars?

Very important. We have a long-lasting history in the Emirates region, which you can see by how often you see Rolls-Royce on the streets of Abu Dhabi and Dubai. For us, it is a major cornerstone of our worldwide strategy, because the Middle East ranks as our third biggest market, after China, and America as number one.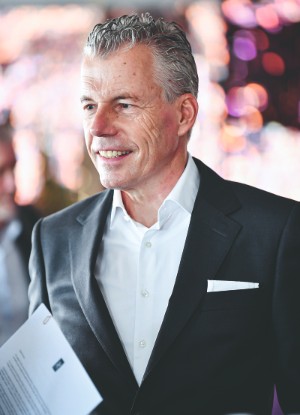 This is quite a statement, and in a very robust way the market has developed nicely over the last few years, 
and of course off the back of the product we've produced. But also off the back of a different kind of marketing communications approach that did really well, particularly in this region, knowing that there are a lot of younger highly affluent customers here.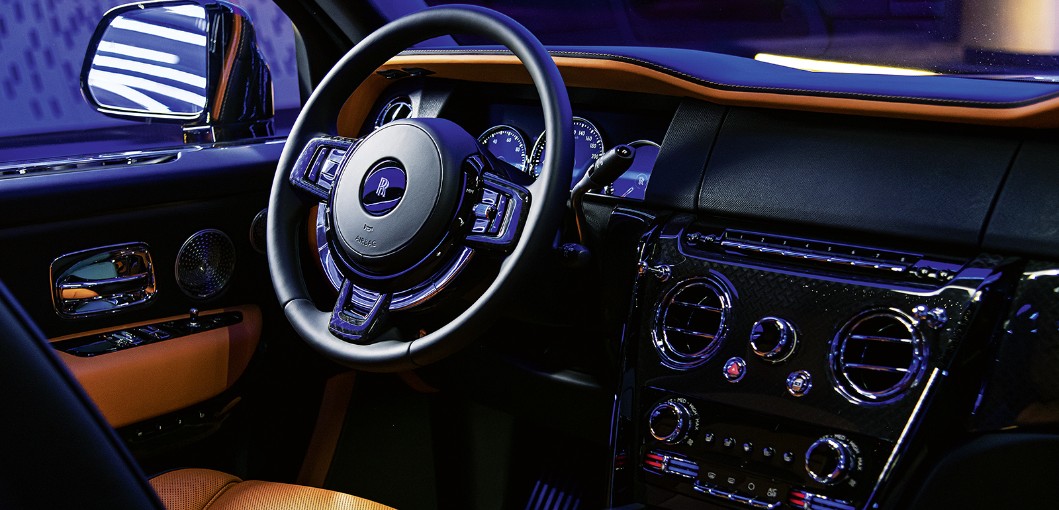 What indications do you see that the market and economy here is improving?

Very simple, by the sales of our lovely products. We're not immune to any recessionary tendencies in the markets, 
due to the fact that 80 per cent of our owners are doyens of their industries, CEOs, owners et cetera, and when your own business comes under certain constraints because of economic shortfalls, you're no longer in the market for new cars. But that recovers quite quickly when the economy is fixed. Lots of people say, 
that to a certain extent, Rolls-Royce is an indicator as to how 
the economy is doing. So we can tell by how many cars we're selling. We had a blip a few years ago, but I think that now we're coming back in a far more healthy situation than before.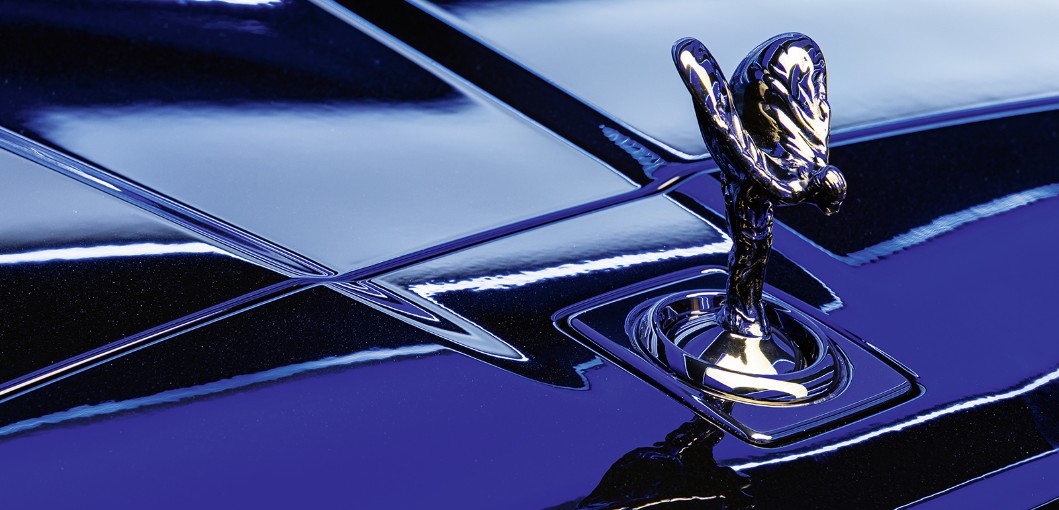 The middle east is synonymous with luxury and a desire for bespoke. how has the definition of luxury evolved at Rolls-Royce in recent years?

Luxury is a very personal thing for everybody and it's not just about material things, often it's about immaterial things. I find our clients in this region very interesting as to what they desire and what their interests in luxury are. You might be aware that we're running Bespoke, an entire internal organisation with Rolls-Royce Motor Cars, and nobody delivers bespoke like us. Every car that we ship to the Middle East is highly bespoke and I've never seen so much creativity on the ground as I have here, from Dubai to Kuwait to Qatar; how they inspect the car, what kinds of ideas and themes they want to generate... It's really fabulous, very colourful and very embedded in the local history. They are all very proud of the history and it's reflected in the cars − from the embroidery, the marquetry, certain set-ups of the interiors in unseen ways, brilliant colour combinations. 
You might argue that the Black Badge Cullinan in London would be 'interesting', but when you come and see it here, 
in the bright sunshine, it's pitch perfect. But I always say we're not the 'taste police' and absolutely anything goes. It would be completely wrong for me to try and teach clients what they're tastes should be. Instead, we're fulfilling their dreams and that is our task.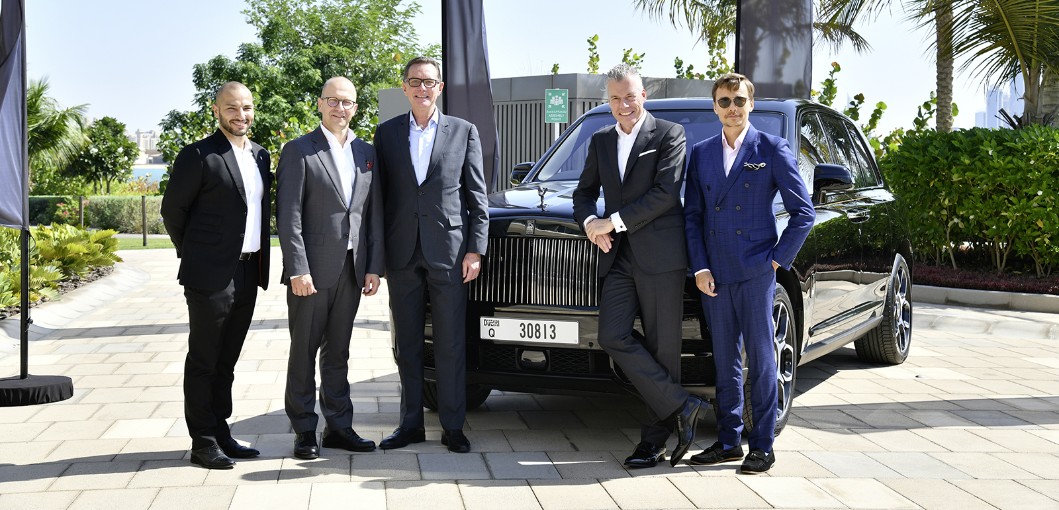 So, an interesting question... have you ever said no to a bespoke request?

No! The only time I've needed to say no was when homologation rules or legal things are touched, and the most famous case was when somebody asked to put a humidor on the dashboard. It was impossible, because it would immediately inflict the airbags and would not work with crash regulations. But that's the only time I've had to say no. But this isn't just smoke blowing or a marketing sale or PR stunt - everything is possible, and as long as you're not harming any legal compliance regulations, your wish is our command.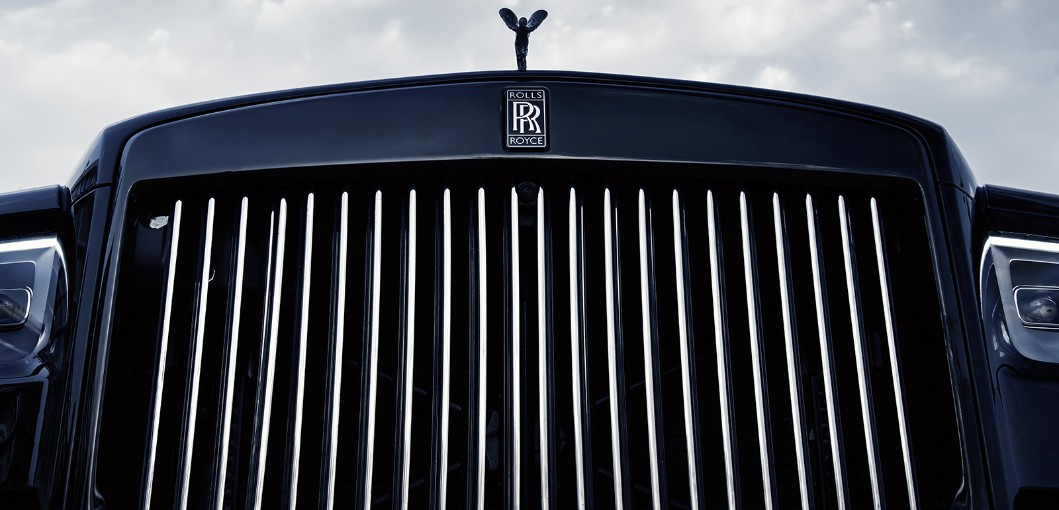 Talking about the black badge... What has it done for the brand and what percentage of sales today are black badge?

When we launched Black Badge back in 2016, it was quite an experiment. We had the highest hopes and the reality is even higher than our expectations. Black Badge changed the brand in a dramatic, positive way. New clients, much younger clients, far more females... We now have around 50 per cent female owners/buyers of Rolls-Royce Motor Cars. When 
I joined 10 years ago, it was around one per cent, which is quite a remarkable development. This isn't purely down to Black Badge, but now the Cullinan opens the next garage door, 
so to speak. You're driving a different animal, the 'king of the night', and it's a car that appeals greatly to females.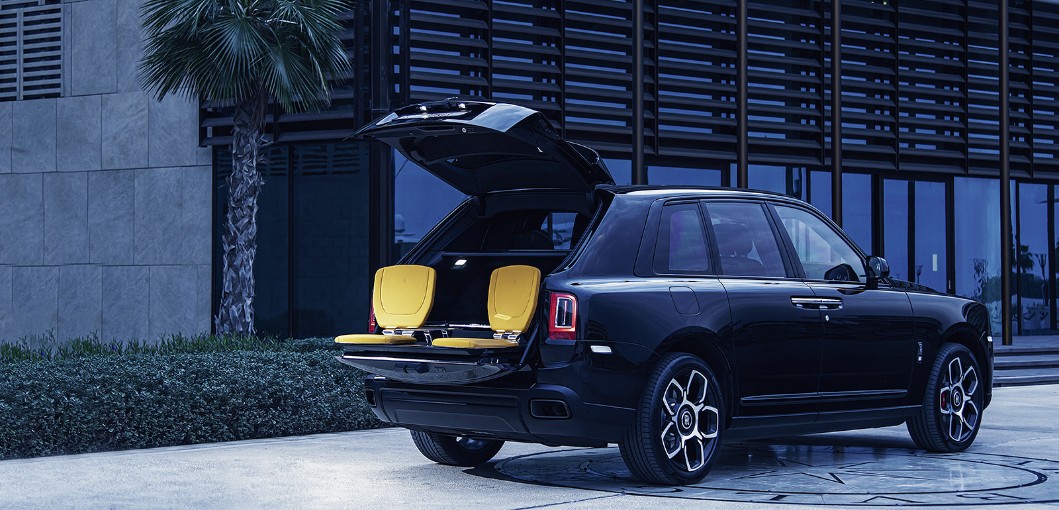 Have you ever considered designing a car specifically targeted for women?

Funnily enough, we were asked this in Saudi just the other day, if it would make sense to build a car for females only, but my immediate answer is I would never, ever do that. 
I think it's the last thing women would like to see, a car built for them. No, that's not the point. I think we have one of the most masculine cars in the Black Badge Cullinan, but I think it's also exactly what women want.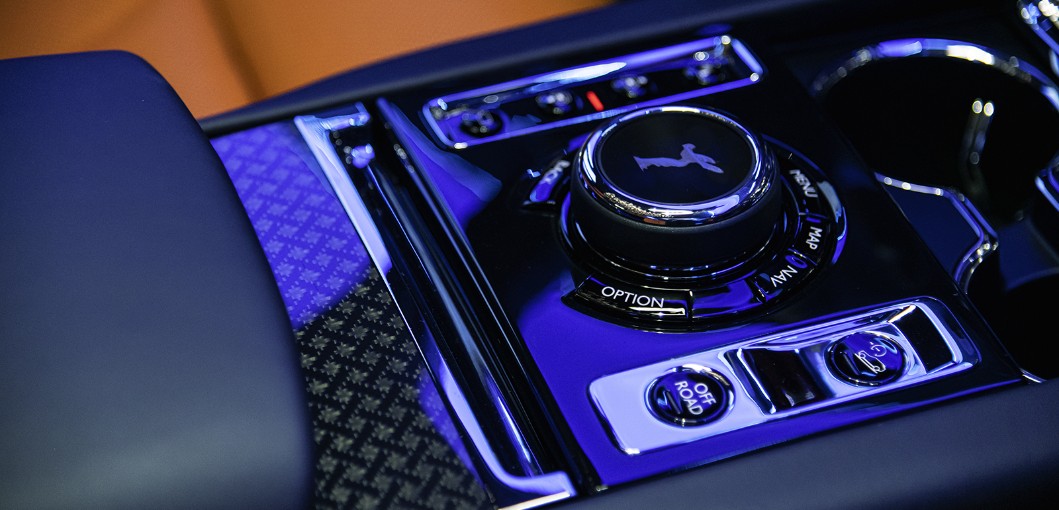 Every car that we ship to the Middle East is highly bespoke and I've never seen so much creativity on the ground as I have here, from Dubai to Kuwait to Qatar
Rolls-royce is a brand steeped in history and heritage, but It has also seen a lot of changes within its motor cars over the last 10 or so years. How do you maintain the heritage whilst innovating forwards?

We have an entire team at Goodwood in the UK with a lot of creative potential, that really develops our quality culture of striving for perfection whilst constantly reinventing ourselves. We took risks, that's for sure, but I think you need to move the brand forwards from time to time, in significant ways, otherwise you die in heritage. At the same time, you'd be foolish not to respect your heritage in a positive way. The biggest discussion we had internally around the launch of Black Badge is, would it scare our long-lasting, older, very loyal Rolls-Royce customers in a way that could potentially lose them? But it didn't happen, in fact the contrary happened. The long-standing, loyal clients really appreciate what we did. Okay, maybe it wasn't for them, but they saw that it was the way forward in order to keep Rolls-Royce young, to keep it moving with the times. They didn't want to see the brand tarnished, but they understood the need to make it modern, young, spirited. We're always challenging ourselves to go the extra mile Ω what are doing next time? 
I think that's a great spirit and I like it. We want to open new windows to look at the future and new ways of doing things.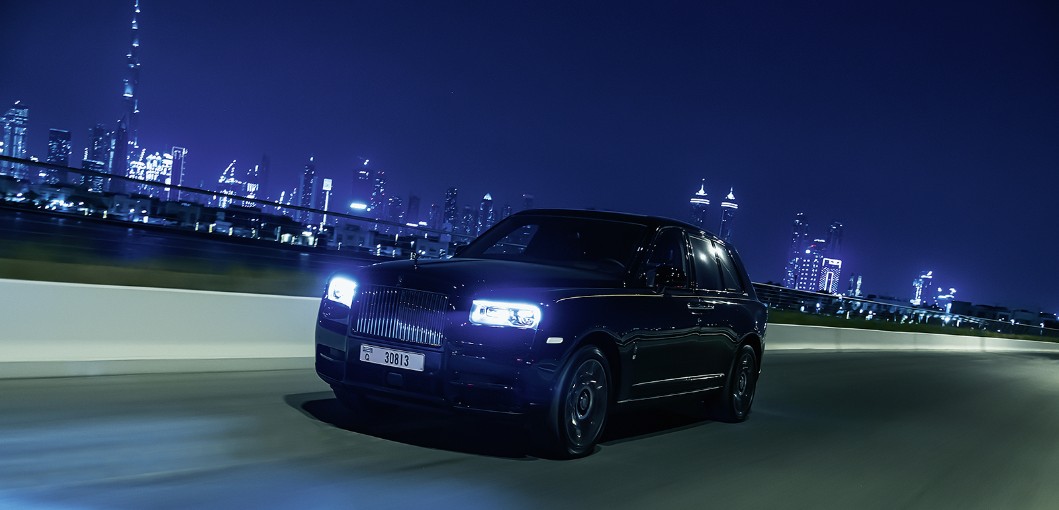 How was the cullinan received when you first announced it?

Well, in the beginning, in particular from your journalist colleagues worldwide, it was quite critically received, and we had quite critical feedback, mainly asking whether the Cullinan would fit with the Rolls-Royce genes and if it was really the right car for Rolls-Royce Motor Cars. But there is a legacy in the brand when it comes to off-roading (in Australia, in the desert, with the Maharajas in India), so there is a link, and we've managed extremely well to keep what Rolls-Royce is well-known for, the 'magical carpet ride', whilst opening up a new window of opportunity for us. Everyone who works at Rolls-Royce is a custodian of the brand and rest assured we always make sure that we fit the Rolls-Royce standards, and deliver what our customers are expecting from us, whilst doing things in an interpretative way. There's no recipe for it, it's just a gut feeling... Knowing what we should deliver.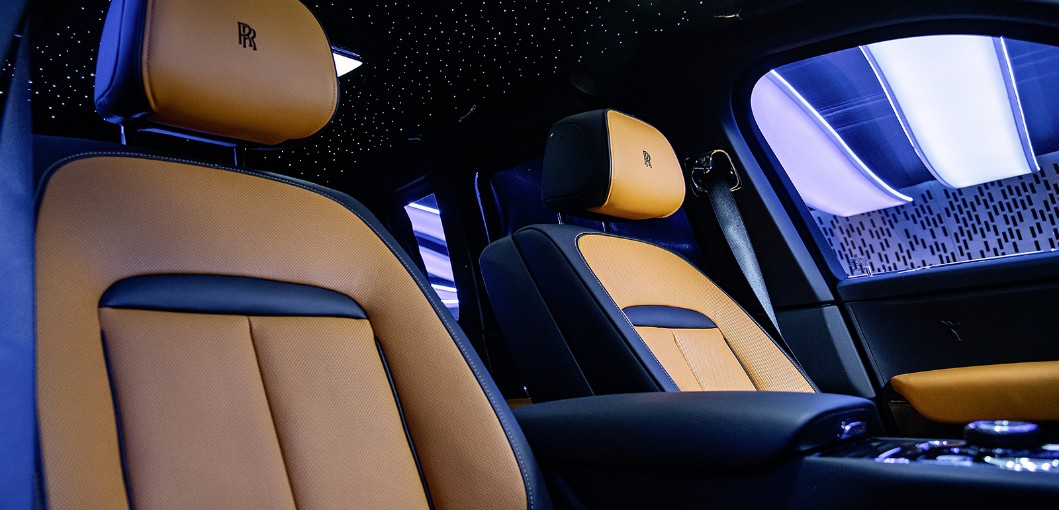 Talking customers, do you feel the younger generation will be as a loyal to the brand as the older generation?

I think there is one big advantage when we talk to our clients that we call 'ultra high-net-worth individuals', and that is that hardly any household has only two or three cars - the majority of our clients own many, many cars. They have garages like we have wardrobes - for every occasion the right car. For that reason, I'm not concerned about loyalty. Nobody is coming to us and saying 'my contract has expired, what should I buy next?'. This is not the way of buying Rolls-Royce. It's all about bespoke and building something extremely special for you.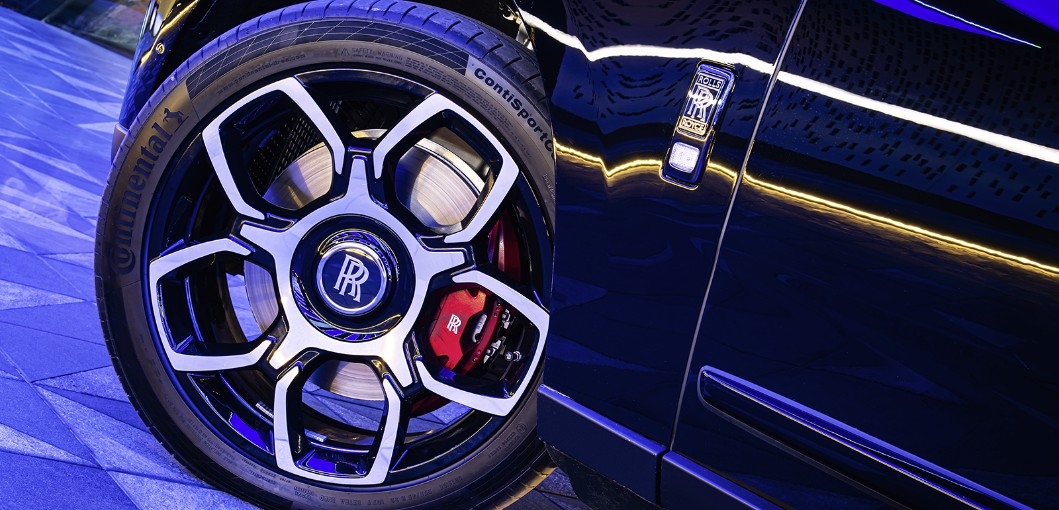 Is price point a concern to you and the younger generation? Would you consider lowering the price to drive volume of sales?

No, we will never compromise the price segment we are in and we would never lower our prices just for the sake of volume. This would be in strict contrast in what the brand is and what it stands for. As long as we find clients who are willing to pay our high-end price position, I'm happy. And that in turn also limits volume. Last year, we sold around 4,000 cars worldwide, and we're selling more with the Cullinan, whereas when we joined we sold 1,000 cars a year.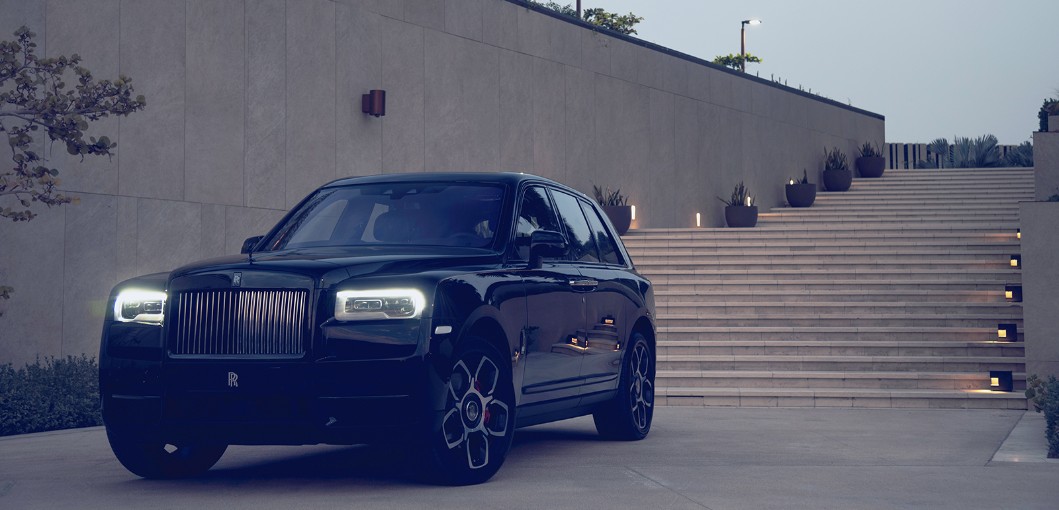 What about new business growth versus existing client retention?

The majority of our clients are new to the brand, which is due to the change in ultra-HNIs. They are far younger than ever before, and far more females. There is now an opportunity in life when you are young and bright to make money quickly with a brilliant business idea, which is so remarkably different to how it was 25-30 years ago when you had the more traditional way to build wealth. But we very rarely see clients no longer being with us. Many of them keep their cars for years and years. In the Middle East, cars are handed down the generations; 
the cars are like pieces of the family. In fact, 75 per cent of all Rolls-Royce ever built in our 115 years are still on the road, which is testament to the quality of materials the brand uses. It's a kind of sustainability, too. Once you've bought a Rolls-Royce, you've bought a 'timeless masterpiece'.
75 per cent of all Rolls-Royce ever built 
in our 115 years are still on the road, which is testament to the quality. It's a kind of sustainability too. Once you've bought a Rolls-Royce, you've bought a 'timeless masterpiece
Following on from Rolls-royce's 'vision next 100', What do you see as the future for your cars? do you see a move into electric or self-drive cars, for example?

When we briefed the designers for this car, we said it needed to be our lighthouse car for 2040, so not the next five years, 
but really long-term. The idea behind the car was that it might be possible by then to 3D print [car] bodies, so that's a completely new idea, and then there's autonomous and electric, of course, with highly intelligent AI embedded into the cars, that you see when you get in the cars, sit in the cars... And then there's 
a completely new understanding of departure and arrival - this clam shell opening up, so you can enter into the car in an upright position. Wow, what a gesture! This I thought was highly attractive for us. So, I wouldn't rule this car out completely, 
as in that it will never happen. It's just a long-term vision and 
it clearly signals for us what our next step is as a brand for product development over the next 10 to 15 to 20 years.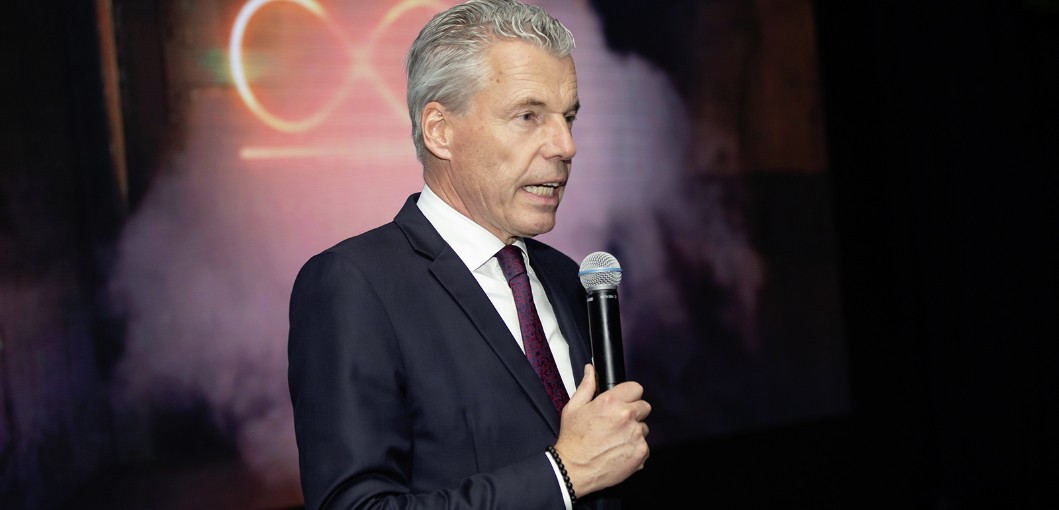 Rolls-Royce is often used as an adjective to describe excellence. Does that make it harder to then break into electric, because you have to produce the 'Rolls-Royce of electric cars'?

No, I wouldn't say that's the reason why. Of course, when we go electric, rest assured that we will produce the Rolls-Royce of electric cars - that's a given. But with regards to 'the Rolls-Royce of...' for us it's quite funny. It's testament that the brand is, 
on one hand extremely well-known worldwide and a synonym for the best, and I must say, I quite like that. It's always the best, and our clients love that, because once you're in the Rolls-Royce family, there's nothing better to go for. And this aspiration for the best is embedded in the history of the brand.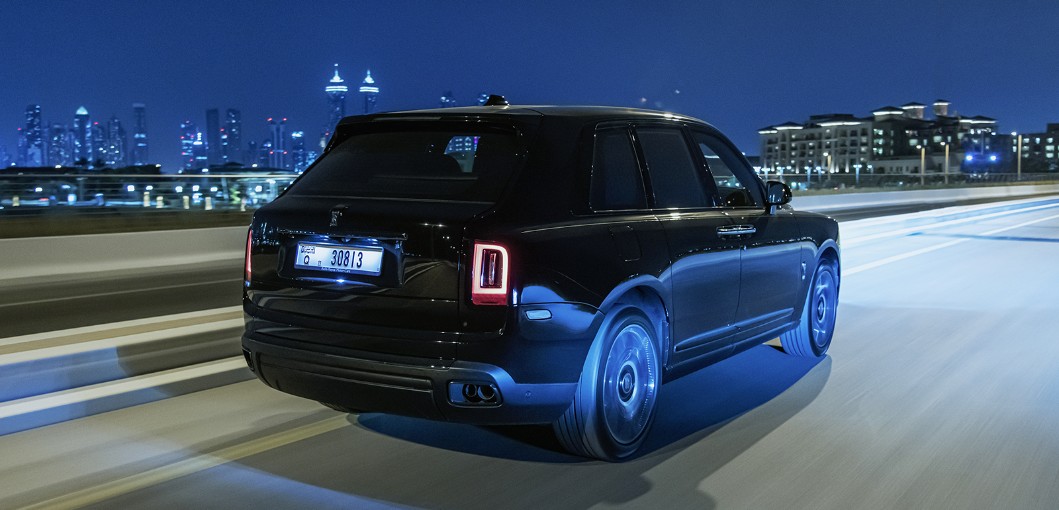 Lastly, let's talk about experiential luxury. It's such a buzz topic now, where people want to feel, emote, make memories. Is that important to Rolls-Royce?

Yes, definitely. For us, it's also what we would call 'immersive experiences' − something money can't buy, an event... Our team recently conceived the idea of 'Luminaries', which is basically Rolls-Royce's top, top international clients. They qualify by the certain amount of cars they own and other qualifying factors. It's a very, very small group for whom we are building and creating unbelievable experiences and transforming these kinds of ideas later into products for customers. We've also created 
a luxury eco-system called Whispers, which keeps all our clients in contact, where we offer them a world of luxury in 
a way, reserved only for Rolls-Royce clients. So for me, 
it's not just about a sold car and that's it... It has to be constant, immersive experiences with the brand. That is the future.