Adel Mardini established Jetex back in 2005 – an FBO (Fixed-Base Operator) but not in the traditional sense of the word. Redefining the concept of what is needed and desired when it comes to private air travel, and subsequently becoming industry leaders in world-class aviation services, Adel has turned the concept of an FBO on its head, taking both the landside and airside experience to sky-high levels of luxury. Now, with 56 locations in 36 countries, Adel explains how Jetex is leading the charge in experiential private aviation, which territories he's looking to expand into next, and how he thinks the industry will bounce back from Covid-19...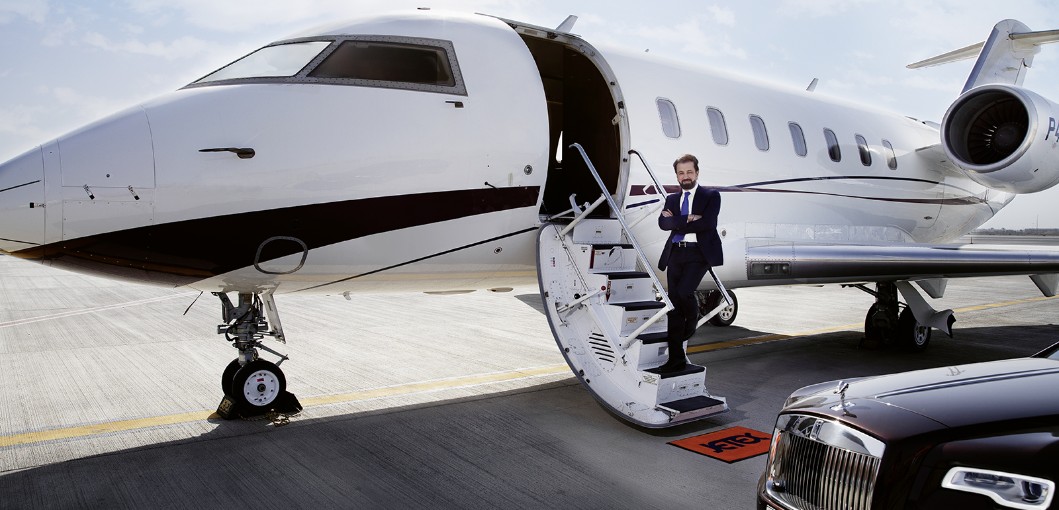 Before we jump into Jetex, tell us what a bit about your back story...

I was a driver at Damascus Airport, taking passengers and crew from the terminal to the aircraft. I spent three years there and, to be honest, it was there that I gained the experience and the know-how. I was a driver, a concierge, the bellboy... I tried many roles in operations to get to know the business as an insider. This was the most difficult yet interesting time of my life, but those three years gave me what I have today and pushed me into becoming who I am.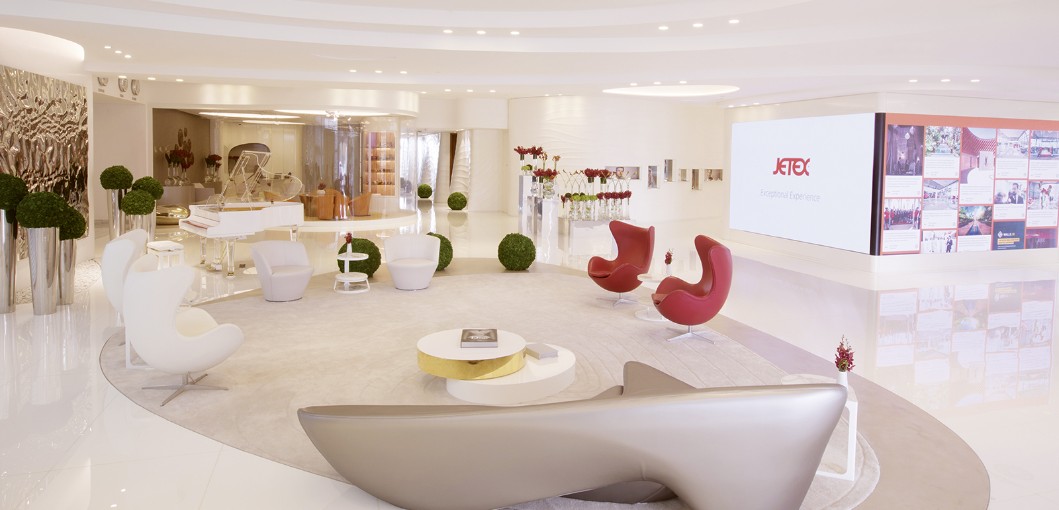 When you say it gave you the know-how, what do you mean, exactly?

I realised that people flying private jets and spending so much on this mode of travel – because every single flying hour costs a minimum of $10,000 – deserved something different. Some of these travellers had billions of dollars, yet they 
were still treated like a normal passenger. I realised they deserved 
to have a private terminal designed just around them.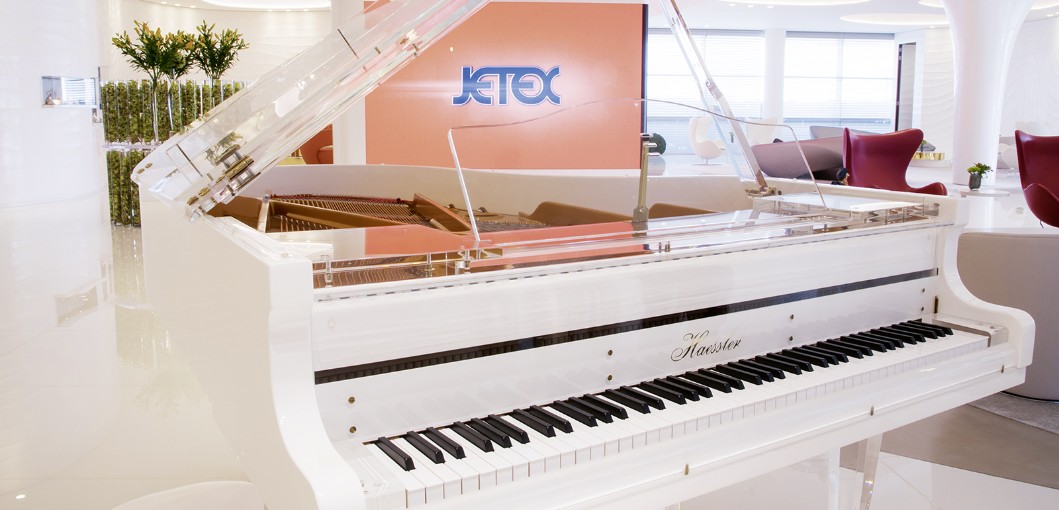 And so, this was when you decided to build your own FBO (Fixed-Base Operator). For the layman amongst us, can you explain exactly what an FBO is...

The concept of the FBO is almost a century old and historically it was similar to a gas station. You'd just come to fuel the aircraft, get it fixed, change a tyre and then take-off. Over the past decade, we've been changing this concept to make it more about customer experience. 
We designed a space where passengers want to spend more time before taking off. For example, at Jetex Dubai we average that each passenger would spend 5-10 minutes there (the exact time depends on the luggage, customers and immigration formalities). However, you can see that the passengers enjoy spending time there and enjoying the various facilities, and it is our aim to offer them a truly exceptional experience within that very short time-frame.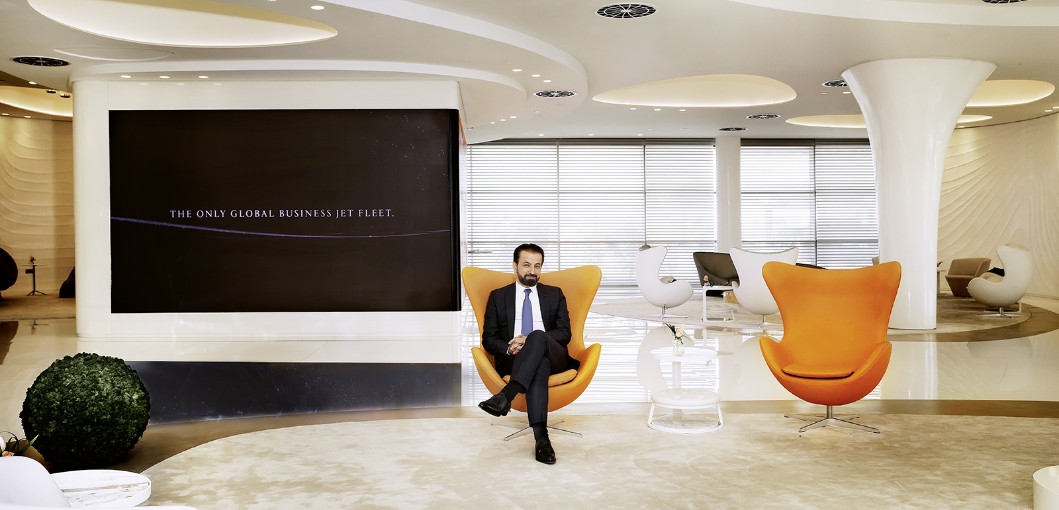 In a way, you're merging the worlds of a traditional FBO with luxury aviation hospitality.

Yes, that's right. Jetex is more a private terminal than an FBO. I believe that the traditional FBO concept is outdated and we have to move on, re-develop and take it further. 
We arrived at the same conclusion that luxury hotels have come to: Four Seasons Jumeirah, Ritz-Carlton Jumeirah Beach Residence... These establishments don't use the word 'hotel', because it isn't really needed any more. 
It's more about where the location is.. Therefore, in our case, 
it is simply Jetex Dubai, Jetex Marrakech or Jetex Paris...
That leads me nicely into the next question – where did the name Jetex come from?

When we started, it came from Jet-Express. Today, we say 
Jet Experience. It could also be Jet Exceptional, Jet Exclusive.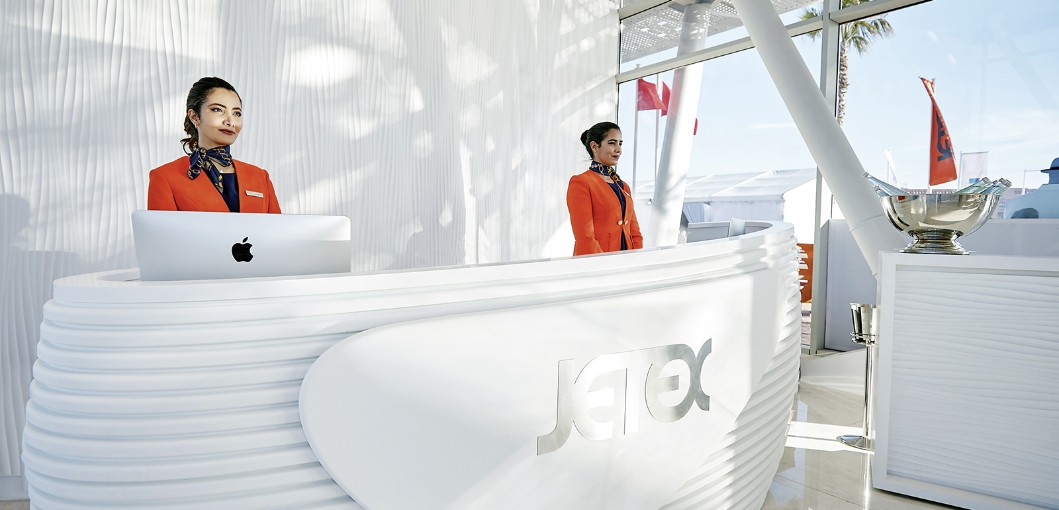 Let's talk business and demographics... Who is the Jetex customer?

We serve a very diverse audience: both male and female in equal parts, and at Jetex Dubai half of our passenger traffic is from Russia and the CIS, 20% Indian and the rest are international. Our business is half leisure and half business. Generation-wise, I'd say we mainly see ages 20-50 for leisure travellers, and ages 40-60 for those travelling on business.
With that in mind, what is it that your customer wants, exactly?

Experience. If passengers are arriving at our terminal from a penthouse or a palace that costs 
minimum of $25 million, and then flying in a private jet that costs another $25-30 million, I would not want to disconnect their journey. They truly enjoy a luxurious lifestyle, and then they get to us and it all stops? It might be only 15 metres from the terminal entrance to the door of the aircraft, but in order to create a truly seamless experience, we offer the finest hospitality and use Rolls-Royce cars to take you to the airplane. In fact, we are the only ones using Rolls-Royce in private aviation, and today we have the biggest fleet anywhere in the world. Therefore, we are simply ensuring a seamless experience and we want our passengers to be treated to the same levels of luxury that they are accustomed to. They have exceptionally high standards and we truly appreciate that.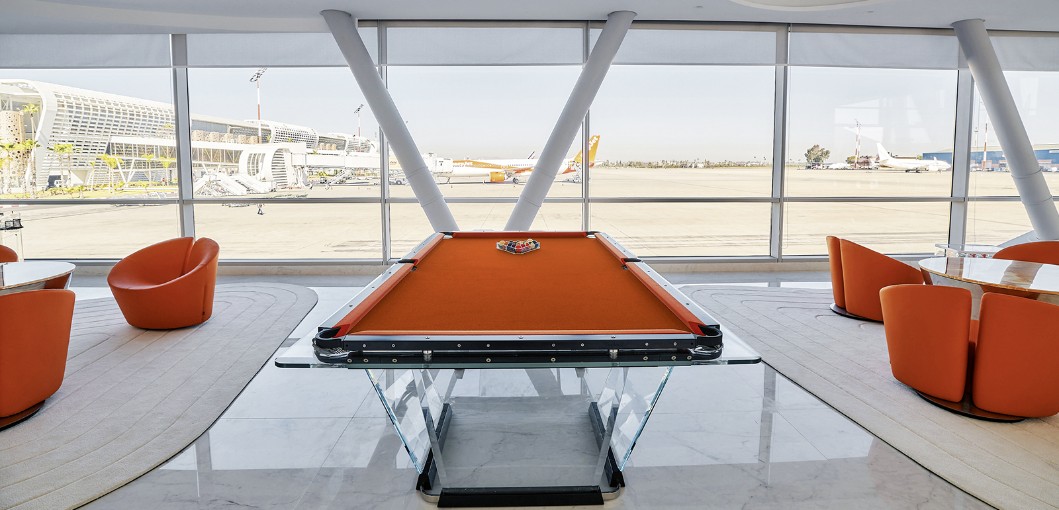 Is it this experience that sets you apart from other FBOs?

Jetex is about the exceptional level of service. Business-wise, we have a lot of competitors, however when it comes down to service, we don't have any. For example, there are more than 1,000 FBOs in the United States, but none of them implement the Jetex level of luxury. By doing so, we have redefined the industry and immediately elevated our reputation. Jetex terminals are inspired by luxury hotel lobbies. When you book a Presidential Suite 
at Four Seasons, you pay $10,000 for 24 hours. In our business, you are paying $10,000 for just one hour. Further on from hospitality, there is only one thing our loyal customers seek: 
the same concept and the same set-up, everywhere. This is something they discovered at Jetex, fell in love with and now request from us regardless of where they travel. While some locations present restrictions in terms of facility size, what we do promise is the same high level of service globally.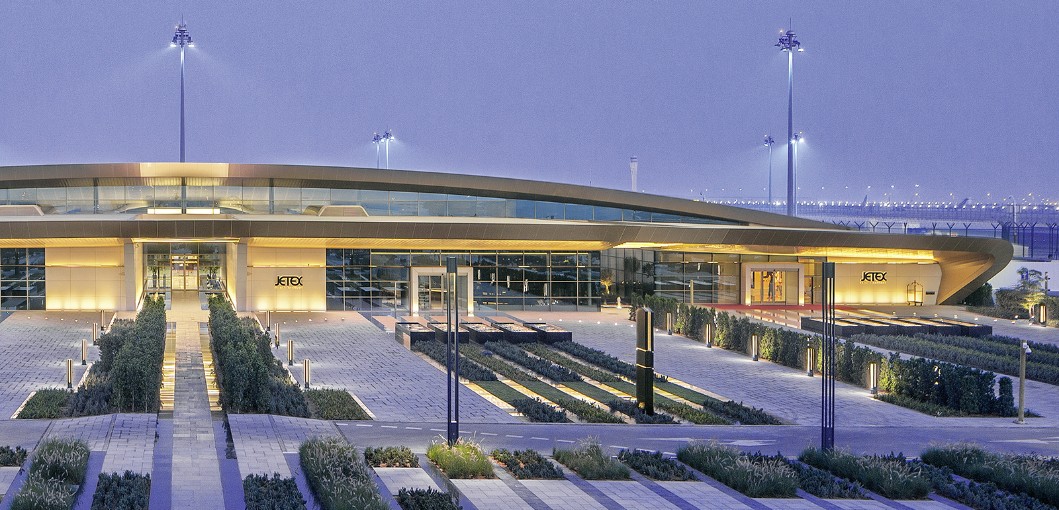 How far does your involvement go, in terms of support for your customers – does it start once they arrive at a terminal, for example?

Absolutely everything is taken of before the passengers even reach the terminal, from remote or logistical support to hospitality experience planning. If a passenger travels from Dubai to Paris and passes through Saudi or Egypt airspace, we'll take care of the permits. When they land in Paris and want 
a car, security, visa, hotel, concierge, butler or private shopper – we'll arrange it. From the moment our premier experience specialist starts planning a trip, we are all engaged and look into every smallest detail of the itinerary. Jetex is a medium-size company with 560 employees and needs to stay like this in order to maintain this level of personal touch. When you are dealing with a human, it's the personal connection that counts.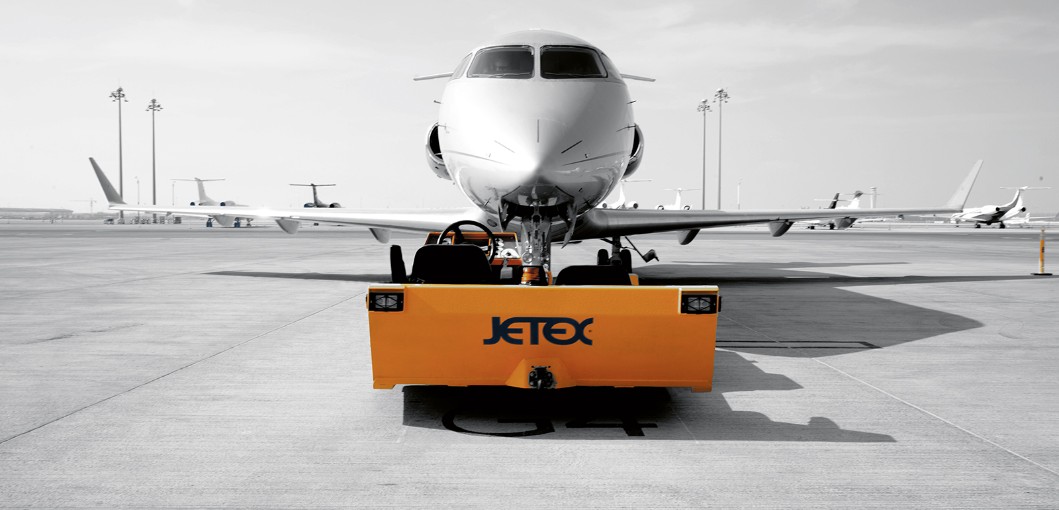 Having launched your first FBO in Paris in 2009, you now have 56 locations in 36 countries. Which territory does the biggest business?

France has more than 8,000 private jets and Jetex Paris is our biggest location. Last year, we handled almost 11,500 flights 
there. Our latest location, Jetex Marrakech, has been doing very well from day one with business going up.
As we're talking about business and expansion, I guess we can't ignore the huge impact of Covid-19 on the travel and aviation industries. It's an incredibly tough time. What knock-on effects are you currently witnessing?

The global aviation industry has already lost more than 
$62 billion with tens of thousands of commercial flights being cancelled. Initially, we witnessed stability within our business travellers, but naturally some clients had to cancel their trips. It's not just about Covid-19: Brexit is happening, oil prices and stock markets are stalling – there are too many factors involved. Once the pandemic is over, I believe people will realise the importance of flying private. You pass through a private terminal and fly just one or two passengers in an airplane, with absolutely minimal interaction. Safety has always been our priority.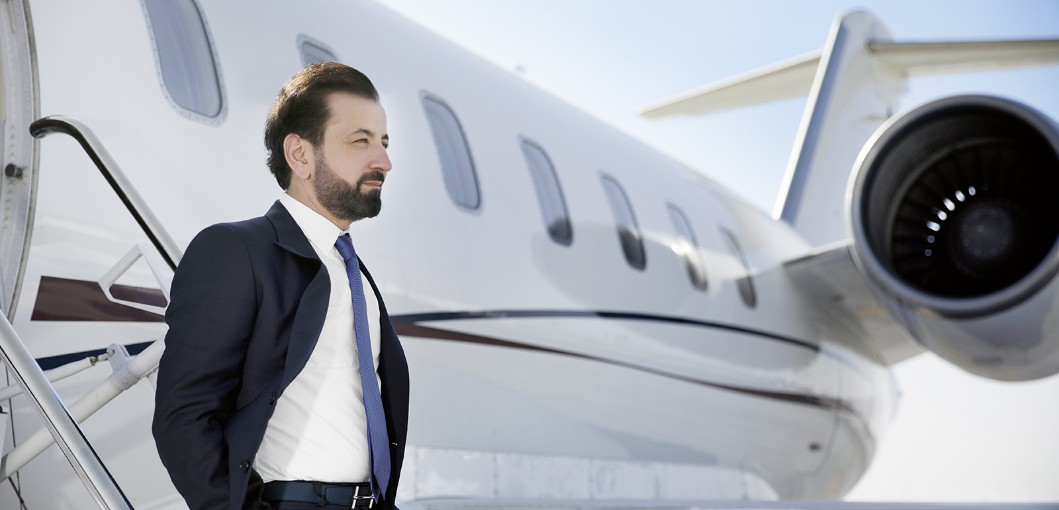 What are your predictions beyond coronavirus?

We are positive for the future but for the time being, 
it's day by day. There are new restrictions and travel-related announcements every day.
Keeping positive, what are your growth and expansion plans for the future?

We are very optimistic about Asia Pacific, as we see great potential in emerging markets like Indonesia, Thailand, Myanmar and the Philippines. We also see growth in South America: Colombia, Honduras, Brazil, Chile and Argentina. These are emerging markets that need to be explored as they will be leading the future.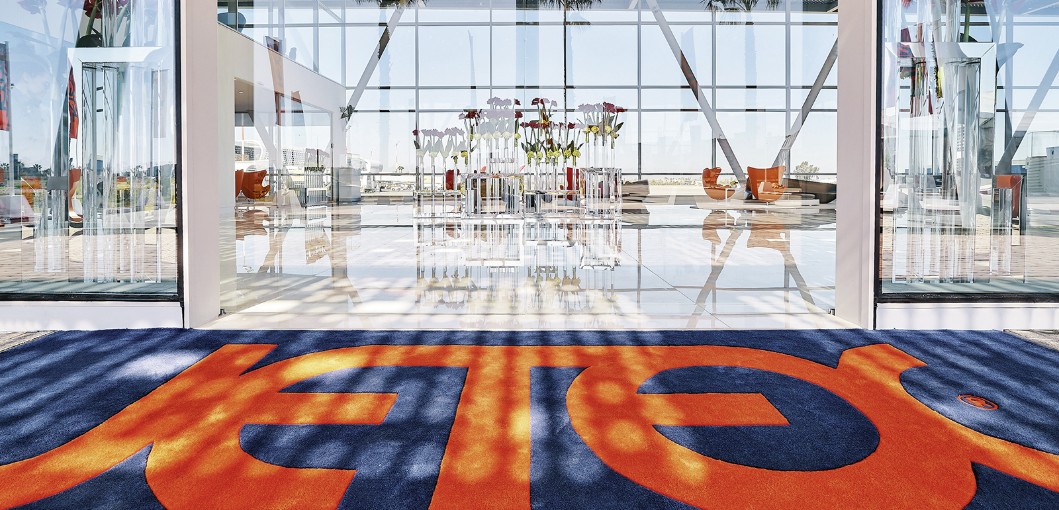 With Saudi opening up for both business and leisure, what opportunities do you see there?

It is the largest market in the Middle East, therefore we are definitely targeting Saudi. With the Vision 2030 and the new airports in Neom and Amaala, we believe there is a big opportunity to have a flagship terminal there. We have already submitted the documents, so hopefully there will be an announcement soon.
Will you be targeting Riyadh and Jeddah?

Both cities are very important, especially with Jeddah being the gateway to Makkah, and Riyadh for business travellers. 
We also see big potential in Amaala, Neom and Al-Ula. These new destinations will be very interesting for Jetex.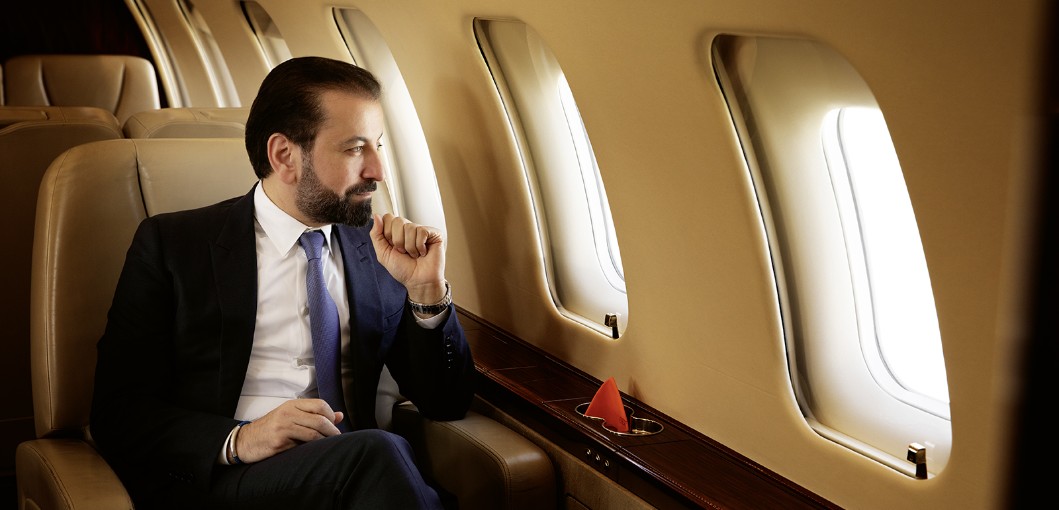 Looking to the future company-wise... You already deliver exceptional levels of service. So what is next and how do you keep innovating to stay ahead of your competitors?

All of our customers are true connoisseurs, therefore their expectations are very high and there are always ways you can develop and make customer experience more seamless. We are constantly following the latest technology to see how and where we can implement it, such as updating our internal software and incorporating more artificial intelligence (AI). For example, starting from the reception desk when the passenger enters and is immediately recognised by AI, and therefore personally welcomed. We are also upgrading our terminal in Paris, phase by phase. 
We continue working closely with aircraft manufacturers as they want to access new regions and markets where Jetex can help them.
You also partnered with US start-up Wright Electric to be the first to bring electric-powered private jets to the region. How does that look time frame-wise?

We are still waiting for approval from the authorities in the United States regarding the aircraft. We hope these will be in place next year in order to build our first electric station. Our contribution with Wright Electric is very clear: we will have the electric charging stations for the aircraft, here and around the world, and we will have our own designs and fit-out inside the cockpit and cabin interiors.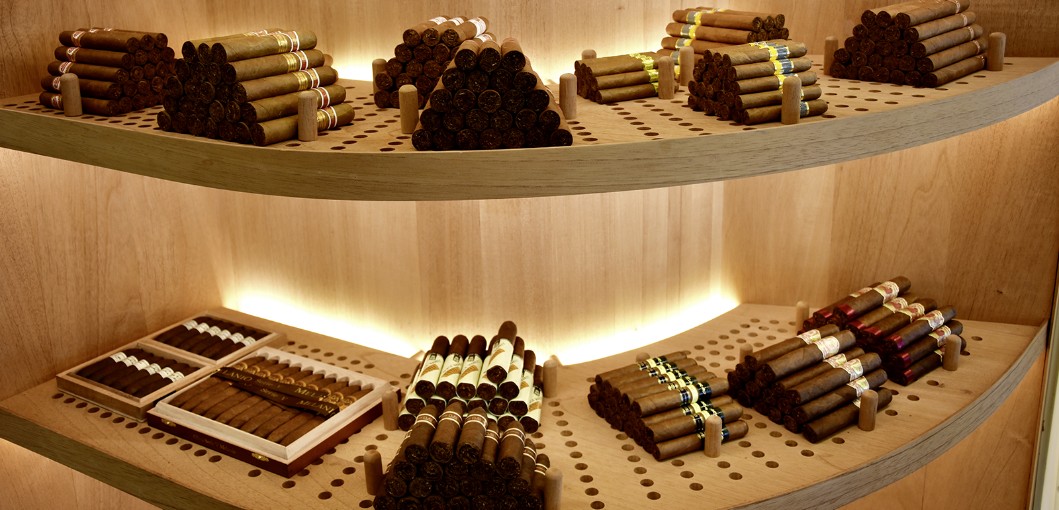 A few lighter questions to end on. If you could take 
a private jet anywhere in the world, where would you go?

Paris. It reminds me of my childhood town of Damascus – I see a lot of similarities.
What is your favourite hotel?

Four Seasons Florence – it's in my heart. Dubai's hotels are lovely, but Florence is different. I also love Four Seasons Georges V and Hôtel Barrière Le Fouquet in Paris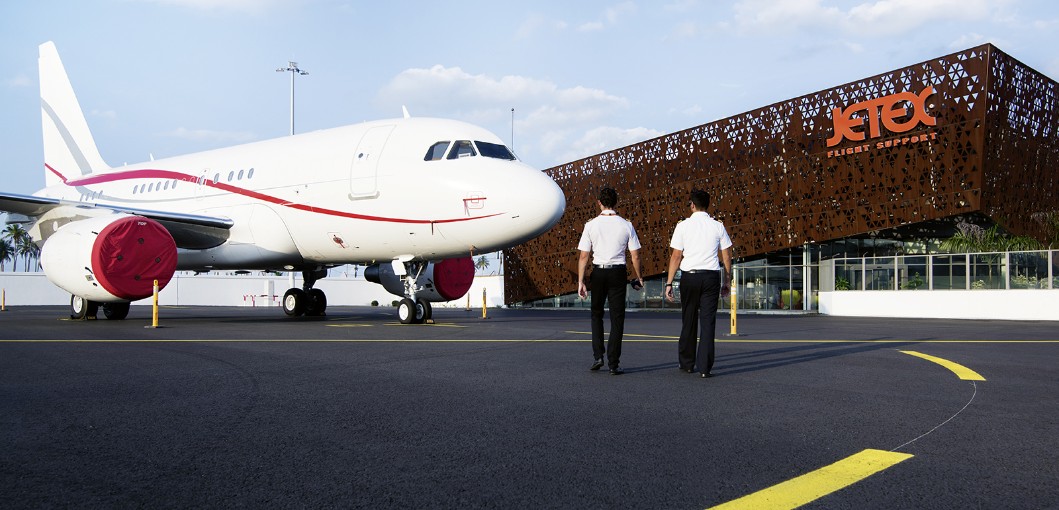 And what about your favourite city?

Dubai. I first came here in 2012 and I love how dynamic the city is. You feel that you always have to do something here. 
His Highness is always one step ahead, always moving, so if you want to build a brand, you have to start with Dubai. It's a city that puts you in a position to be constantly innovating.
And finally, when we can travel again, where will you go?

Japan – it is somewhere special that I haven't visited yet. 
It's a completely different culture and I'd love to travel all around the country.