What a year it has been… How has 2020 been for the Radisson Hotel Group (RHG), both the struggles and the silver linings?

Every day is a new challenge, but the pandemic has highlighted the importance of communications with our guests, team members and partners. Being able 
to adapt, respond and implement measures swiftly has been, and will continue 
to be key moving forward. In Q2 and Q3, we had to shift some timelines and focus on cash as a number one priority, but we have a concrete plan in place which we will continue to implement in the coming three years as we remain committed 
to our five-year development and growth plan. Whilst many hotel groups 
and industry standards, such as STR, are talking about recovery by 2024 / 2025, we are prudently optimistic that our timeline is looking more at recovery 
by 2022. Once the vaccine becomes available, this will significantly improve our industry's performance, and we will see the immediate effect 
in 2021 and 2022.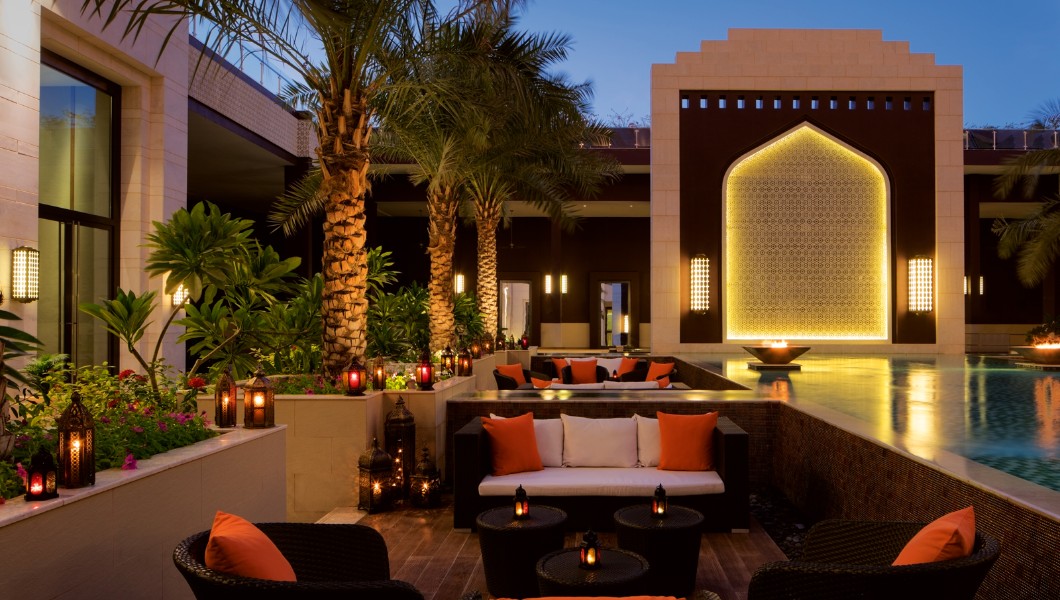 COVID-19 has brought out positive qualities in our society. We have seen communities come together in support of their essential workers and medical professionals, rallying around each other. We have also seen this 
in the hospitality industry where hotels like ours have been supporting their local communities. I am proud of our hotels and their teams who opened their doors to medical professionals working on the front line, donated 
PPE to hospitals, offered food and complimentary meals and provided 
cleaning products and toiletries to healthcare workers. Our team has shown remarkable resilience, commitment, an unfailing 'Yes I Can' spirit and, 
most importantly, kindness and generosity towards the local communities where we operate and live.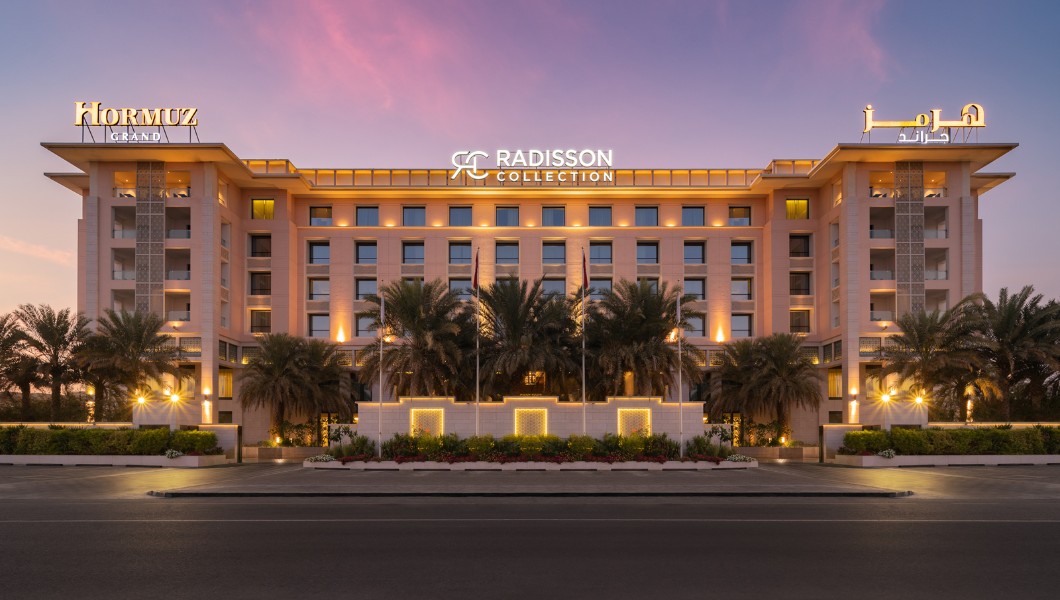 How has RHG adapted and evolved this year in ways that will bring about positive, long-lasting results?

We need to look ahead to the future, inspire our team, remind them that there will be an end to this crisis, and that the hospitality industry will come back stronger than ever. Travel will continue to rebound, and more capital is being invested in the industry from both the private and public sectors. We have all been reminded of what is important and that we are all in this together. 
It has been key to adapt and approach these challenges, regardless of industry and geography.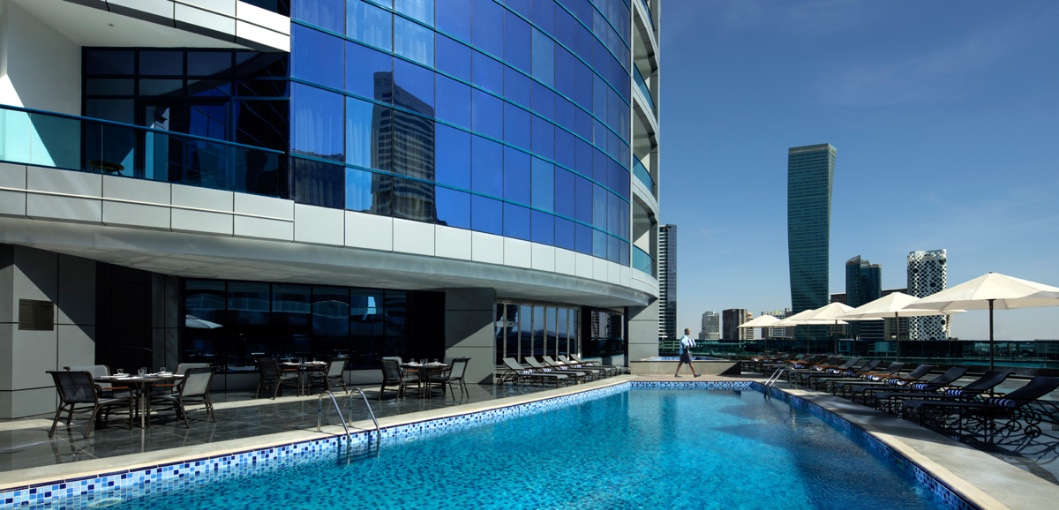 In May 2020, we launched our Radisson Hotels Safety Protocol, a program of in-depth cleanliness and disinfection procedures developed in partnership with SGS. Radisson Hotel Group also played a leading role in developing the World Travel and Tourism (WTTC) 'Safe Travels' protocols, to ensure 
a common high standard of hygiene, safety and sanitation that is standardised and implemented around the world, and validated by a third party.
Radisson Hotel Group has shown a readiness to be innovative when it comes to hybrid meetings, with both in-person and virtual experiences. Throughout 2020, we have continued investing in our systems and increased digital infrastructure with online and express check in and out, and we accelerated the launch of our new Hybrid Meetings and Hybrid Rooms Solutions, which were under development for the past six months, and we quickly put the full infrastructure in place to launch within a matter of weeks, due to the increasing demands from our guests and partners. Our Hybrid Solutions are currently available across 50 select hotels in Europe, the Middle East and Africa and the roll-out will continue through 2020 and 2021.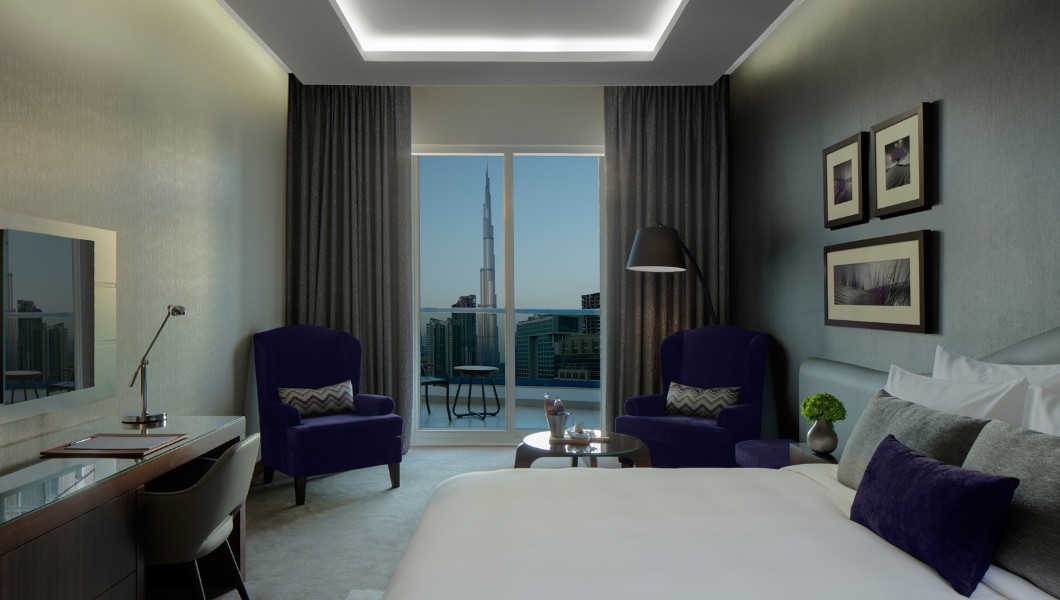 What shift has there been, from an industry perspective, towards travel and tourism, and how has that affected RHG?

The tourism and hospitality industries have been greatly affected, but adversity makes us stronger and it has been an opportunity to quickly adapt and be flexible to accommodate new and different kinds of business practices. Within the travel industry, we will see much more technology, and it will be a key tool in the revival of our sector. Almost every aspect of the hospitality experience will have a digital component.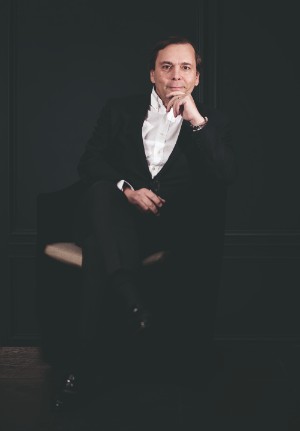 People's perception of travel has also changed this year – what new travel trends do you see emerging?

Consumers will want to continue being reassured that hotels are taking their health and safety seriously. One of the things that is going to be a lot more relevant looking ahead to 2021, will be personalisation and segmentation. 
The daily consumer and guest want certain standards, but what we are seeing all over the world today, is that the daily consumer also wants options tailored to their needs and preferences. Agility and flexibility, and the ability of the teams and of the people in the different hotels to be able to have that flexibility to deliver these options, while still delivering the profitability needed in each of the hotels, is going to be critical for everybody to succeed.
What is now on the cards for RHG's ambitious five-year plan?

While many hotel groups have put their development plans on hold, we and our investors, remain committed to our ambitious five-year plan and our mission to be recognised as one of the top three hotel brands in the world and the brand of choice for owners, guests, and talent. In 2020, we have confirmed over 40 new hotel signings to date. The new signings re-affirm our commitment to our owners, employees, guests, and partners, and our development plan. We believe the key is the execution and having the right people in place. We have a very proactive and engaging approach with our partners and investors, and we believe in building long-standing relationships with our owners based on trust and responsibility.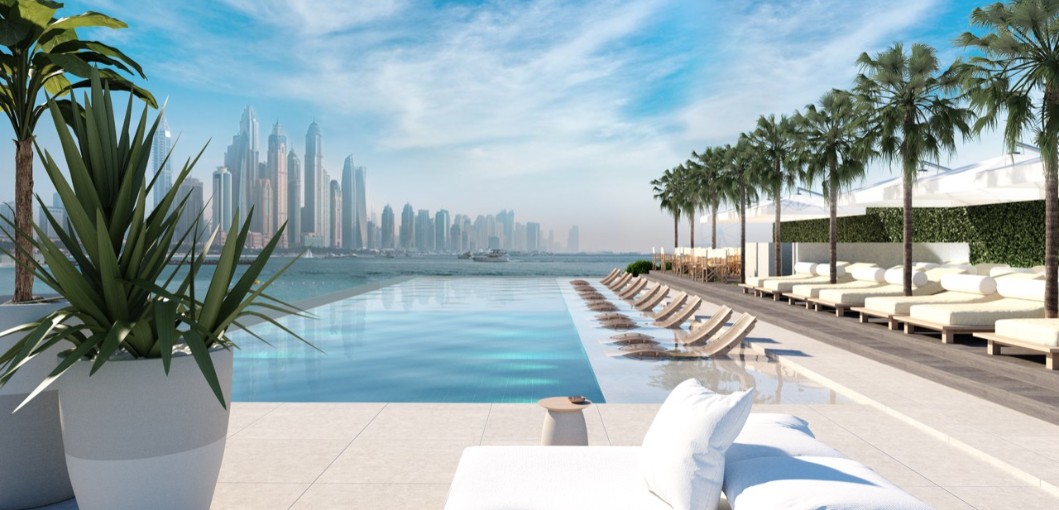 Moving forward we aim to continue expanding our brand architecture and strengthening our presence across EMEA. The launch of Radisson Individuals marks another milestone in our transformation plan. We created Radisson Individuals in response to the evolving demands of the modern market for both hotel owners and guests and as a complement to our other existing brands. Radisson Individuals is an ideal first step for individual hotels with strong service scores who wish to remain independent or may be considering transitioning to one of our successful core brands, as well as 
a strong proposition for local, regional hotel brands seeking to explore additional distribution channels and/or co-branding options.
As part of the expansion, there was huge growth in the Middle East – is it still a key territory for you?

The Middle East and Africa are two key development areas. Our ambitions across the region have remained the same, and we are further accelerating our presence. We recently announced the opening of Park Inn by Radisson Jeddah Madinah Road as well as the Park Inn by Radisson Riyadh and we are continuing to open hotels. Our teams are working hard to keep these hotel signings and openings on track, and I am very proud of their results. 50 per cent of our Middle East portfolio in operation and under development is in KSA. We operate over 20 hotels, resorts and serviced apartments with over 3,500 keys in KSA today – with a pipeline doubling our portfolio by 2025. We will be opening five more properties in 2021. Our growth journey continues across sub-markets and key owners, where we are selectively targeting key developments and benefiting from the tourism fund with key partners where we could add value.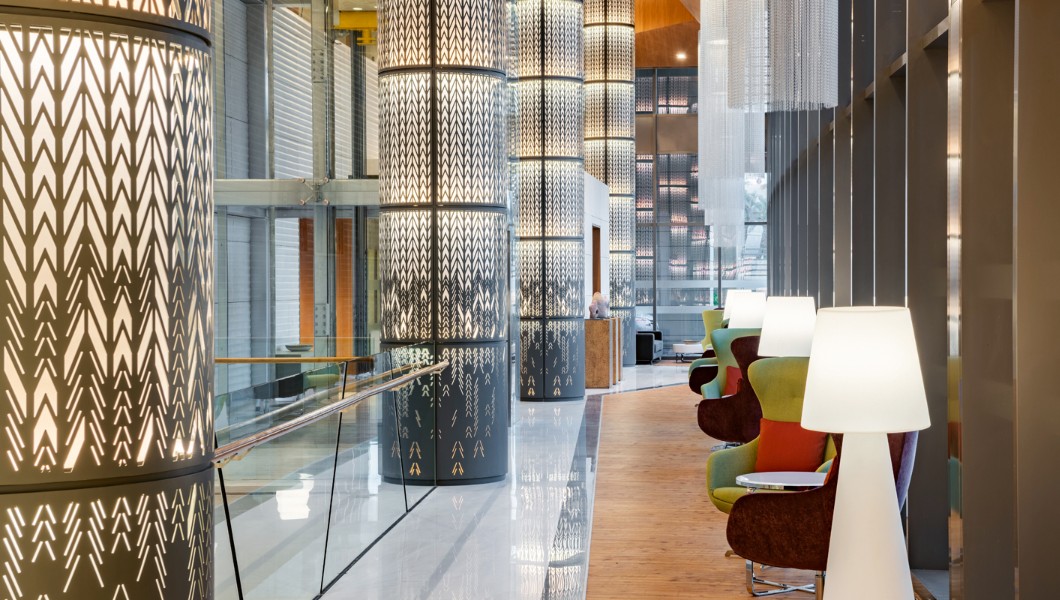 Beyond the Middle East, what other territories is RHG looking to?

We're expanding globally across multiple brands as we broaden our footprint in existing markets, open hotels in new markets, and also further develop our brand presence and architecture. We see strong growth opportunities in Africa where we are the company with the second largest number of properties in the pipeline. Radisson Hotel Group is the number one international operator in Russia, CIS 
and Scandinavia, and are seeing new opportunities appear every day across EMEA. Our Radisson Blu brand is the largest upper upscale in Europe and we are continuing to open more Radisson RED and Radisson Collection properties around the world. Radisson Hotel Group has an ambitious growth and development plan for China which includes bringing nearly 1,000 hotels in five years' time by 2025 to the country with hotels from across our brand portfolio.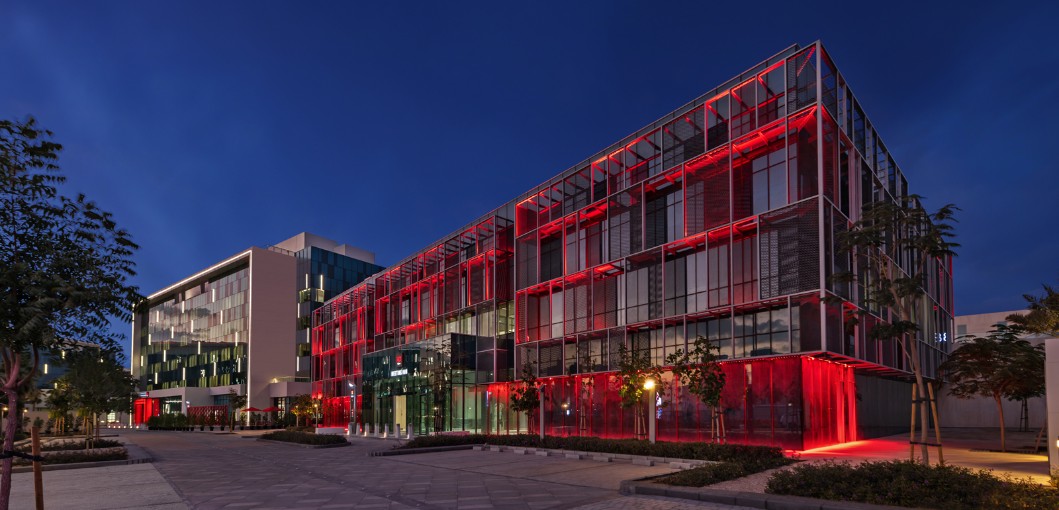 Customer loyalty has proven vital recently. How does RHG get to know its customer and then both recognise and reward them?

Radisson Rewards delivers personalized ways to create memorable moments that matter to our guests. We have a strong relationship with our over 17 million members worldwide as well as a partnership with JJ Club rewards, and have kept in regular communication with all members throughout the pandemic to reinforce our cleaning standards, reiterate our brand promises, advise them of our latest flexible booking and cancellation policies, and share our appreciation for them as our best guests by offering exceptional loyalty benefits including in-hotel benefits for each stay based on their tier level, points earn for all eligible stays and most recently, status renewal, and flexible points extension.
Lastly, our audience is always looking for new luxury experiences, so what does RHG have up its sleeve for them?

Radisson Collection is a premium lifestyle collection of 14 iconic properties and a further 20 in the pipeline. While the character of each Radisson Collection hotel feels authentic to its location, all of them offer bespoke design and exceptional experiences across dining, fitness, wellness and sustainability. The Group's first Radisson Collection hotel within the Kingdom of Saudi Arabia, the Nofa Resort Riyadh, a Safari-style resort with 57 luxurious bungalows and villas overlooking Nofa Wildlife Park, recently opened to the public, bookable exclusively through their website, and we can already see a huge demand.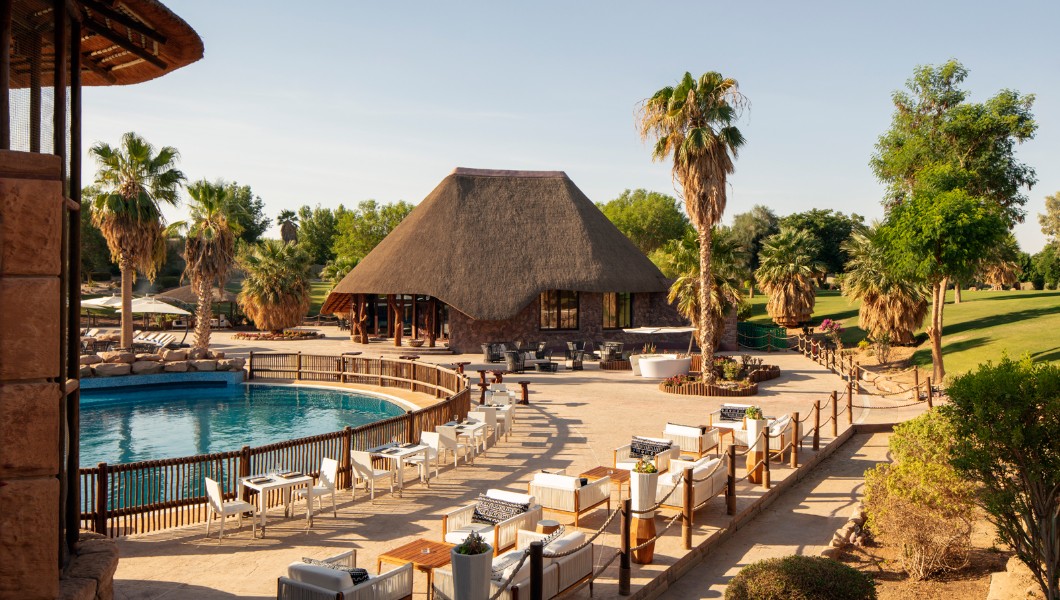 The market has seen increased interest from customers searching for serviced apartments, and experiences where they can still enjoy being catered to and looked after, but in a peaceful and safe setting. We are continuing to expand our Serviced Apartments portfolio in the Middle East and globally with recent signings in Germany, France, the Netherlands, Cyprus, Turkey, Italy and Pakistan. This is in addition to recent signings and openings in the Middle East where we have been operating and developing this product for 15 years, 
and where almost 50 per cent of our portfolio today includes a serviced apartments component. Our commitment to serviced apartments has intensified even further this year as this hospitality model has proven very resilient and an attractive asset proposition to investors.