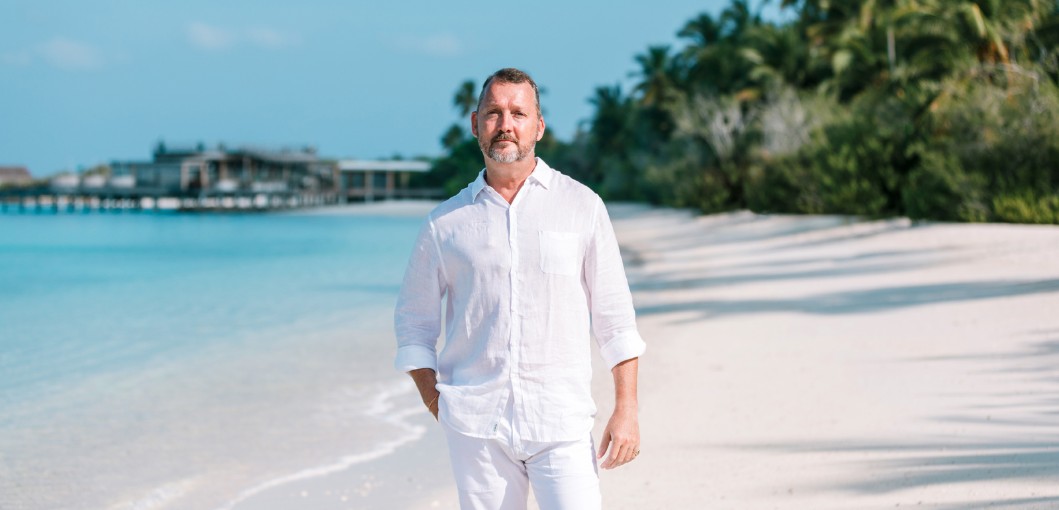 What a year it's been… As GM of Fairmont Sirru Fen Fushi, what lessons and silver linings have you taken from the last 12 months?
I think it's been a year that no one could have forecasted or expected – a year that has changed all our lives. In particular, we've learned how to be more patient, understanding and compassionate. As for silver linings, we were incredibly fortunate that the Maldives was one of the first countries to open again to tourism during the pandemic and we were able to get back to work and bring people back onto the island with gainful employment, understanding that globally it's a been a particularly difficult and arduous time, with so many in hospitality, tourism and aviation furloughed or losing their jobs. We were very fortunate.
Within crisis there's opportunity, so how did you make the most of the downturn in tourism?
Again, the Maldives bounced back relatively quickly, so we really didn't have a downturn in tourist traffic or a quiet period, once we reopened in October last year. The opportunities were really to be open to change and understanding that in times like this it's about being as nimble as possible, adapting to the change and understanding that the business model will consistently shift as the crisis continues to evolve.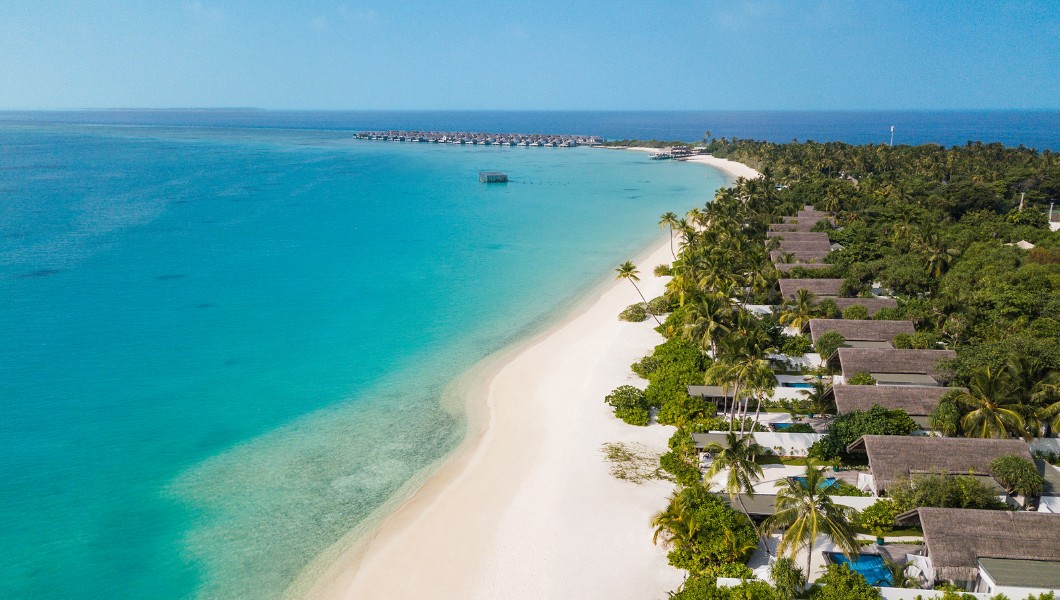 The Maldives had a clever strategy from the start with on-island PCR testing and will hopefully soon offer vaccines to visitors. What is your view on the approach and how did it benefit your hotel?
I think it's easy to look back in hindsight and say yes, it was a very good idea. But I applaud the Maldivian government. They did an excellent job in having the courage of conviction to open up earlier, obviously with strict protocols in place and we had very strict guidelines given to us by the Maldivian government, the Ministry of Tourism and the Health Protection Agency. This, together with the Accor ALLSafe initiative, enabled us to provide a safe environment for not only our guests, but also our staff. And therefore, making it very attractive for tourists and travellers to feel confident to travel again.
We're almost half-way through 2021, with a continued global vaccine roll-out but still the pandemic at large. How do you think the travel and tourism industries look now?
I think it's still early days. The main concern currently is how the mutation of the virus is and how are the vaccines able to provide that degree of protection. I think the industry as a whole will continue to adapt as the information becomes current. And the key is going to always be the safety of our staff and guests, as well as the local community.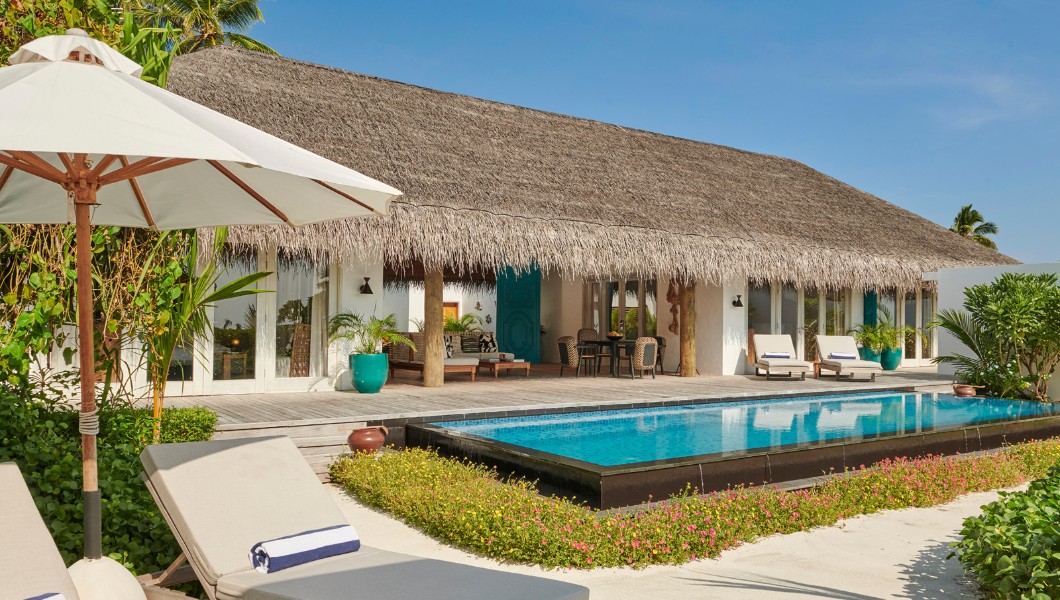 Traveller needs have understandably shifted in the last year – what new patterns have emerged?
At Fairmont Sirru Fen Fushi, we have had up to 50 different nationalities staying with us over the last eight months, and what we are seeing is that most of them now stay longer. They're looking at locations like ours in the northern archipelago that is relatively remote, and they're looking to be sure that both the local protocols and protocols of the company – such as Accor ALLSafe – are in place and verified. And we've seen a much stronger focus on family and wanting to spend quality time together. And I think that's what we do exceptionally well here at Fairmont Sirru Fen Fushi. They're also looking to see how they can reconnect not only together, but also to nature, and having a nine-kilometre pristine house reef, as well as the one-and-a-half kilometre beach one of the largest lagoons in the archipelago is giving them the opportunity to spend that important quality time together.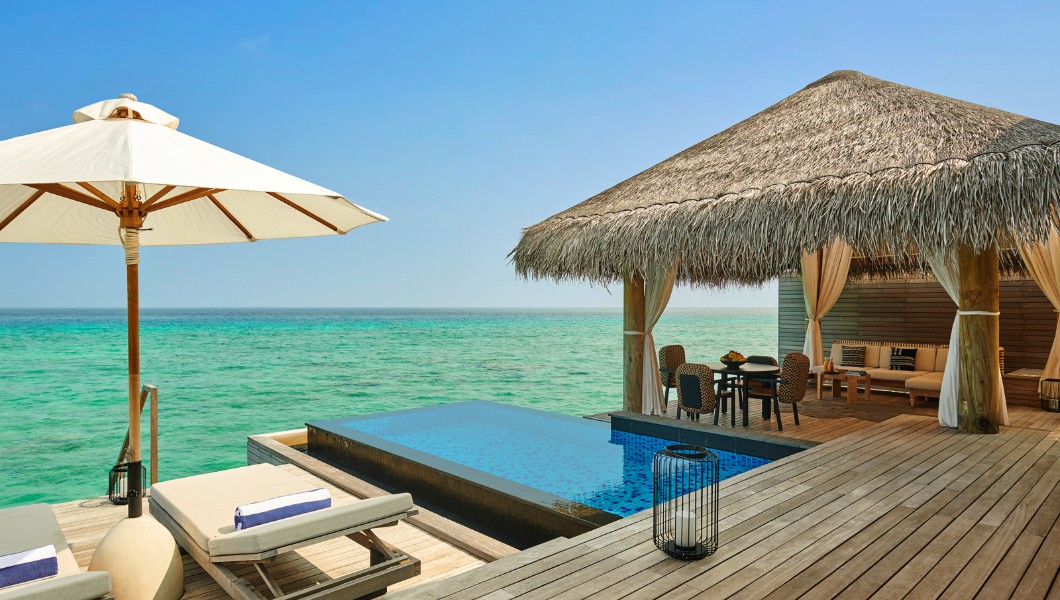 For anyone who hasn't visited yet, tell us a little about Sirru Fen Fushi…
The core beauty is that we sit in the Shaviyani Atoll North of Male, and it's one of the most unique and pristine places in the archipelago. We don't have any islands or resorts around us, so you look at from the lagoon and you just see this infinity of ocean that is 200 shades of blue – it takes your breath away. We also have amazing sunsets because we're north south on the axis, so East West on the beaches. We have this amazing lagoon, the nine-kilometre house reef with over 40 resident turtles, eagle rays, manta rays, black tip, whitetip and nurse sharks, dolphins… I took my daughter snorkelling yesterday, and there was a pod of about 20 wild spinner dolphins, with four of them just two metres from us. It's incredible to be blessed with such amazing marine life and I feel privileged to work here.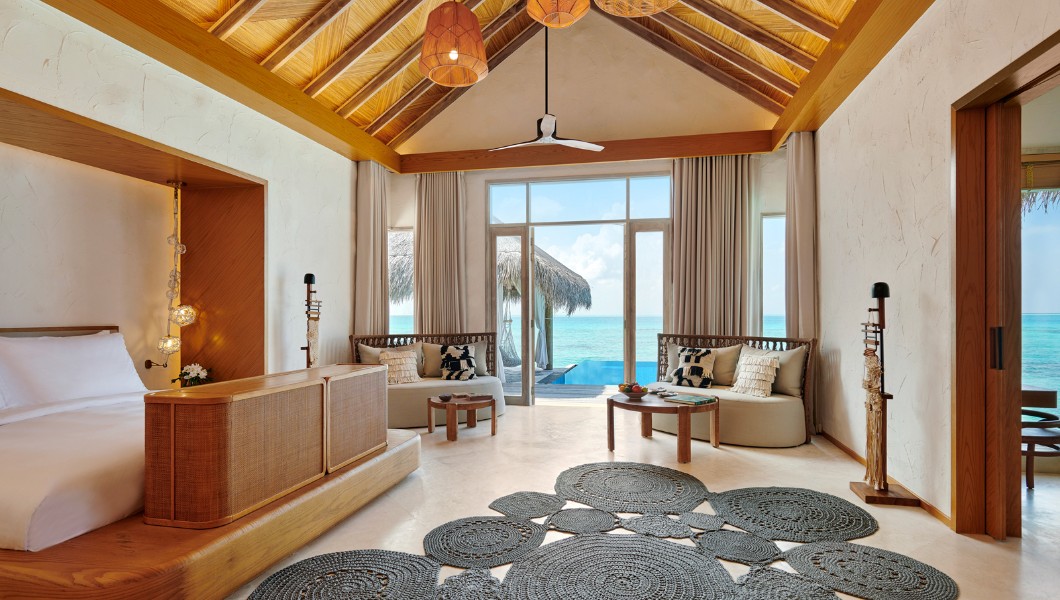 As you're the island expert, what's your favourite way to take advantage of what the island has to offer?
That's an easy question, because it's pretty much what I do when I get a day off! I wake up at sunrise and go for a seven-kilometre walk – which is two rounds of the island. At 7.30am I have a yoga session with our amazing Yogi, Lamirse da Motta Pacheco from Brazil, for some mindful meditation and yoga. Then I take my wife and daughter snorkelling for an hour or two, seeing mantas, sharks, turtles… Then I relax and enjoy a beautiful lunch at Raha or Onu Onu, followed by an afternoon of scuba-diving – which you can do just a two-minute boat from the resort, where there are some amazing dive sites. I'll come back for the amazing sun set, eat dinner then watch a movie together in our outdoor cinema. That's usually a pretty good day.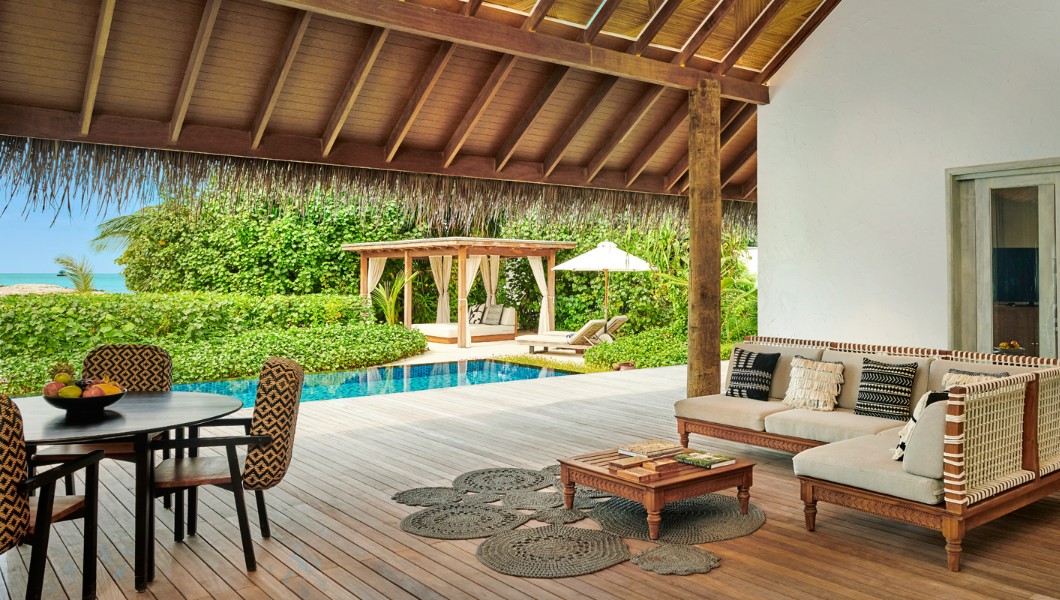 Sustainability is a core part of Sirru Fen Fushi's ethos – can you tell us a bit more about what you're implementing on the island?
Sustainability is something we all need to be passionate about, as well as Accor with its Planet 21 initiatives. We are custodians of this amazing archipelago and have a huge responsibility to make sure we consistently and constantly protect it. On the island, we are pretty much single-use plastic-free, we've installed a 1MW of solar and are looking to install another in our lagoon by Q4, which we've called our Solar Sea project. We'll have up to two megawatts of solar production on the island, making us one of the largest solar produces in the Maldives, I believe.

But it's also about the local communities – how do we stop ghost nets, and plastic entry into the ocean? How do we protect the turtle and manta ray population? We have a full-time Marine Biologist on-site, and we track our mantas with the UK Manta Trust and the Maldivian Manta Trust, and we rescue and monitor turtles with the Oliver Ridley Turtle Foundation. We've also got a Turtle Ranger program for kids to help them better understand marine conservation. We also only buy sustainably-produced seafood and we're in the process of building a sustainability lab to enable us to recycle our waste. And we already recycle our glass and make candles out of kitchen oil… There's a lot that we can do and I'm excited to see what we will be doing and launching by the end of Q3.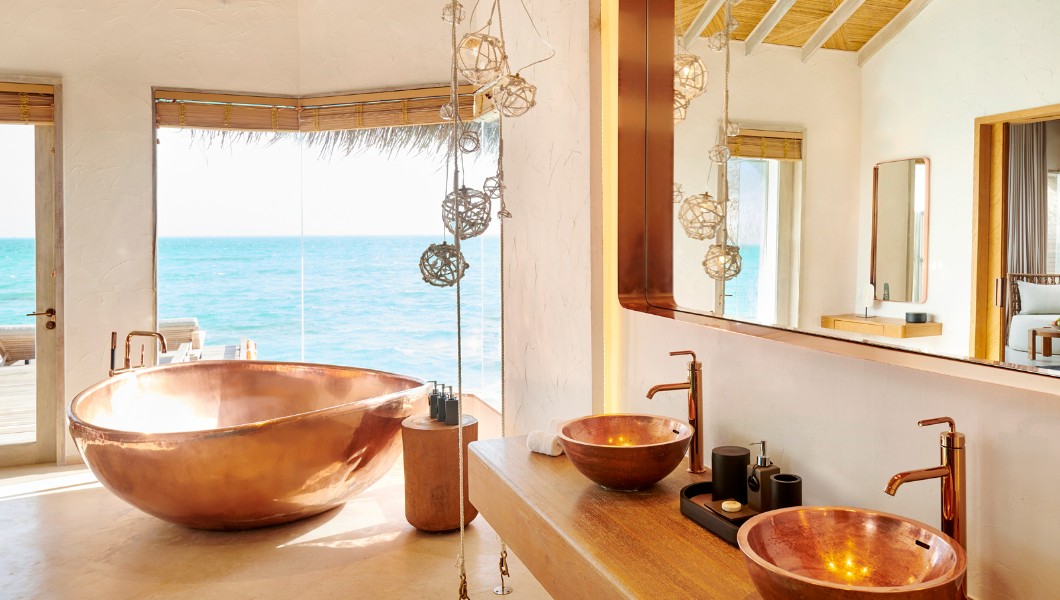 And so, to the future… What does it look like at Sirru Fen Fushi?
The sustainability lab will have a huge impact on what we're doing going forward - not only in the education of our guests, but also the education and awareness that we want to raise in the local community. We're also launching a new wellness program, where we'll have visiting wellness practitioners coming as of Q4 and Q1 next year, to provide additional assistance with our guests who want and need to really focus on connecting with their families, connecting with themselves and also finding wellness options, physically, emotionally and mentally.
You've been working in the hotel industry for almost 30 years – what would you say has been your biggest lesson you've learned?
I'd say, to be mindful and accept that every individual you meet, whether it's guest or staff, is a unique person and they all have their own needs, and it's your job in the hospitality game to accommodate those needs the best you can. I think we're incredibly lucky our job is making people happy, and I'm always blessed that I have such an amazing job as a GM to guide and lead a team of amazing people, on a sole focus to make guests happy.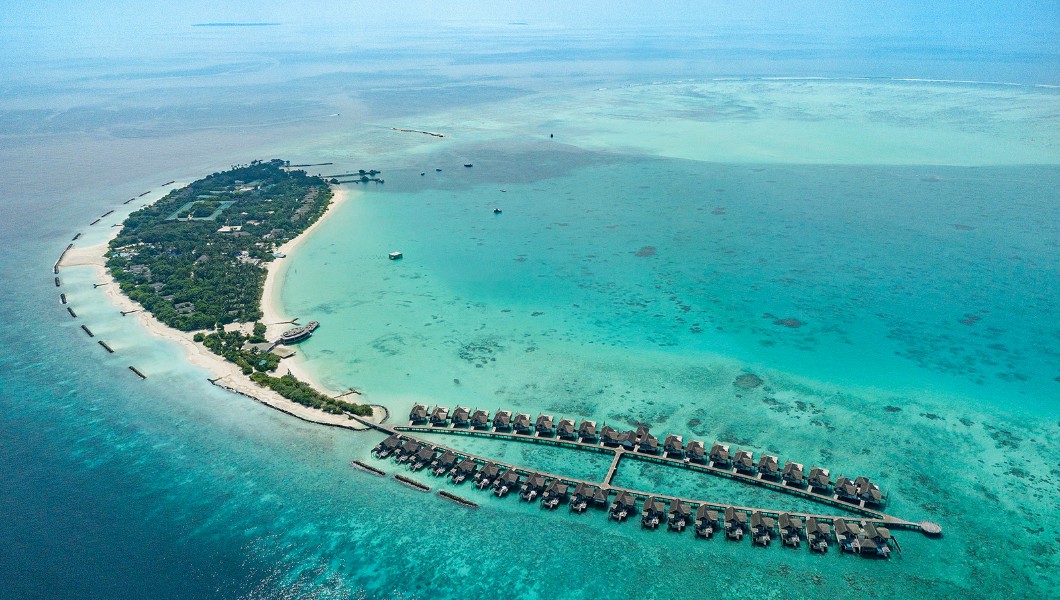 Is there a philosophy you've adhered to throughout your career?
Yes, there are a few philosophies, but I think the key is that you have to lead with honesty, integrity and transparency. That's incredibly important.
Lastly, what piece of advice would you give an aspiring General Manager?
To be kind. I think it's a shortfall across the globe. I think as humans, if we can all be more mindful and kinder towards each other, and treat everybody with respect and humility, that's the most important lesson. It's what I try to do on a daily basis, and I think it's a great way to live your life and a great way to be happy and make others happy.