Sanne Emborg began her hotel career with Hyatt in 1996 taking her to USA, Germany, Azerbaijan and Poland. Sanne joined Marriott in 2002 as Resident Manager at the Marriott Executive Apartments, Dubai Creek and was later promoted to General Manager at the same property.

In 2008, Sanne moved to India and was appointed as the pre-opening General Manager of two Courtyard by Marriott properties before moving to Thailand in 2012 for her third General Manager position. In 2015, Sanne moved to Lapita, Marriott's first property located in the centre of a major international theme park – a property exactly like nothing else.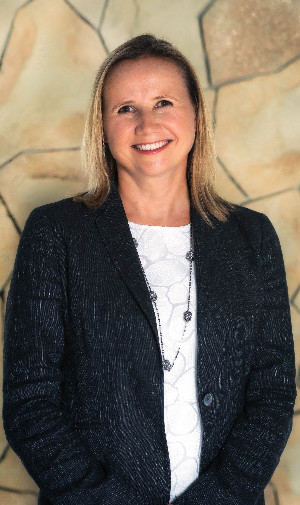 What do you find most inspiring about working in the hotel game?
I find the people who work in this industry most inspiring! The different people, teams and guests that I have come across and worked with over the years have shaped the person I am today. We deal with such a dynamic business, which is constantly moving – every day is a challenge with different hurdles for you to face. In turn, you have to learn to be flexible and adaptable; it builds your personality and makes you a stronger, more open-minded individual. Hospitality has given me the chance to work with colleagues and meet guests of many different cultural backgrounds and nationalities. I would not be the same person I am today if I had not chosen this path and stayed at home in Denmark. The whole idea of waking up each day and expecting the unexpected alone is inspiring.
How do you then inspire your hotel staff to ensure a quality guest experience?
The essential element that you must consider when inspiring a team is positivity. It is about your leadership – role-modelling as an encouraging and supportive leader and celebrating the team's positive achievements. Continuously praise and acknowledge your team when they react positively in front of a guest and show them the impact that that particular aspect has had on the said guest. Be a leader that cares for your associates - it is important for them to be happy; as J. Willard Marriott said, "take good care of your employees and they'll take good care of your customers and the customers will come back." I respect, appreciate and show my team that they are an invaluable asset to the hotel and often demonstrate how their positivity impacts the hotel's results. I believe this plays an integral part in ensuring that our guests are happy guests.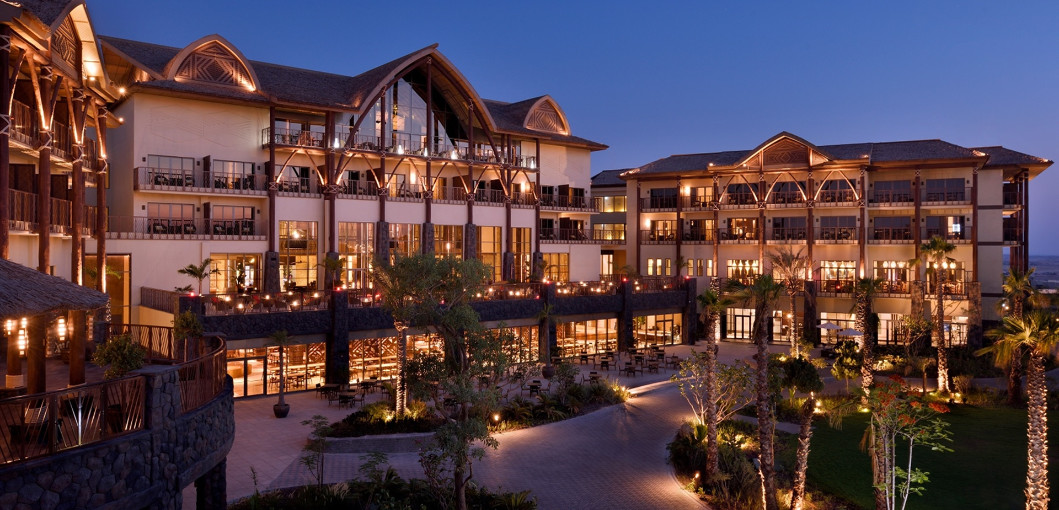 Can you select one USP that makes your hotel stand out in your locale?
We are the only hotel located in Dubai Parks and Resorts – the region's largest integrated theme park destination. This speaks for itself!
What do you love most about your theme park setting?
Dubai never sleeps – there's just so much to do! Business wise, what I love most about Dubai is that there is always something new to try and be inspired by to bring back to the hotel. The diversity of nationalities; people from all walks of life that we welcome through the hotel's doors from having multiple theme parks around us with different themes, target audiences, rides and attractions is what I love. The ambition in Dubai is something you cannot ignore – it always needs the best of everything be it the tallest, the biggest the fastest! There is always a positive "can do" energy where no dream is ever too big and everything is possible! Being in the heart of Dubai Parks and Resorts is an incredible place to be as we are part of new Dubai, especially leading up to Expo 2020, and an ever-changing destination.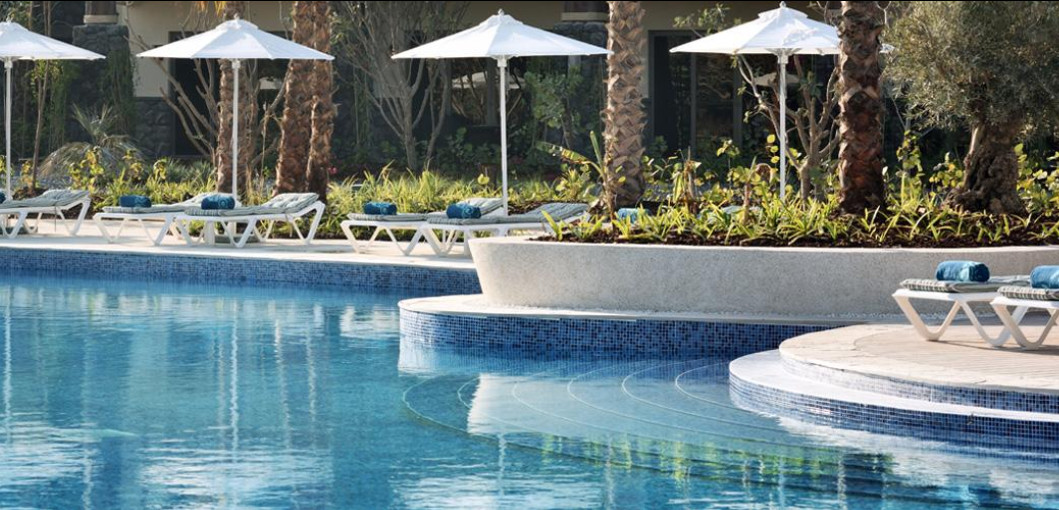 What do you predict will be the most formative hospitality or luxury travel trend over the next five years?
Technology, as is it ever-changing and developing – in terms of checking into the hotel when you land at the airport, ordering your room service on your phone through a hotel app or having your room service delivered by a robot. Technological mobility is going to be key; we have already started implementing this technology in our hotel with mobile keys for our guests to access our rooms as well as mobile check in. I think technology will evolve and lean more towards being mobile app focused to become as user-friendly as possible. However, I don't think it will remove the personal interaction between staff and guests, it may just change slightly. For example, our current personal interactions with guests are very systematic, such as the check in and check out process, and I believe that with mobile apps we will have more time to interact and have genuine conversations with our guests.
Exercising more sustainable hotel practices, including using less plastic, providing guests with eco-friendly options – for example only supplying guests with a straw if they request for one – and encouraging guests to recycle using labelled rubbish bins in rooms. Hotels must ensure that what they are offering in terms of technology is up to date and user-friendly to keep up with the times. Health and wellbeing is also a developing trend overall, not only in hospitality, as people everywhere are being more mindful of their health. Guests at hotels can easily stick to their routine by having easier access to health and fitness equipment and amenities as well as healthier eating options in F&B outlets.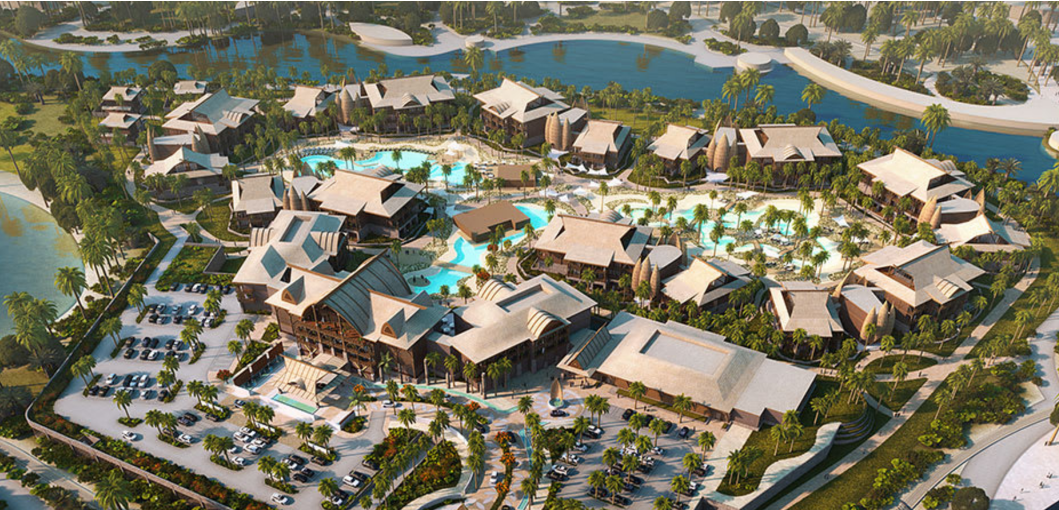 What's the biggest lesson you've learnt in the hotel game?

The concept that everybody is different and everybody has different expectations. You cannot have a cookie cutter approach in this industry as there is just so much competition, especially in Dubai! If you exercise this approach, then your customers will most certainly find somewhere else to stay and won't visit your hotel again. There are different approaches that you must take when leading a team depending on the time and place. You must be flexible, not only as a GM or as a leader, but in support roles – it is about being able to adapt according to your circumstances.
Another lesson, everybody makes mistakes! As we are such a fast moving industry, I have learnt to take risks and to try new things. However, if it does not work, fail quickly. In this industry, if you want to stand out then you must be willing to dive in headfirst and take risks and try something new – because the risks are well worth it when you succeed. I have learned to fail, pick myself up and move on with life – mistakes are inevitable but you must be able to learn from them.
Personally, I have learned to be strong! Being the first female Marriott general manager in India was challenging and I taught myself not to take things personally, be strong and work towards making my way up in a man's world. At the beginning of my career, I tended to take things to heart too often and assumed complete ownership over mistakes that occurred. However, as I have grown in my career and worked in many different countries, I have come to understand that sometimes you need to take criticism and negativity with a pinch of salt, move on and learn from your mistakes.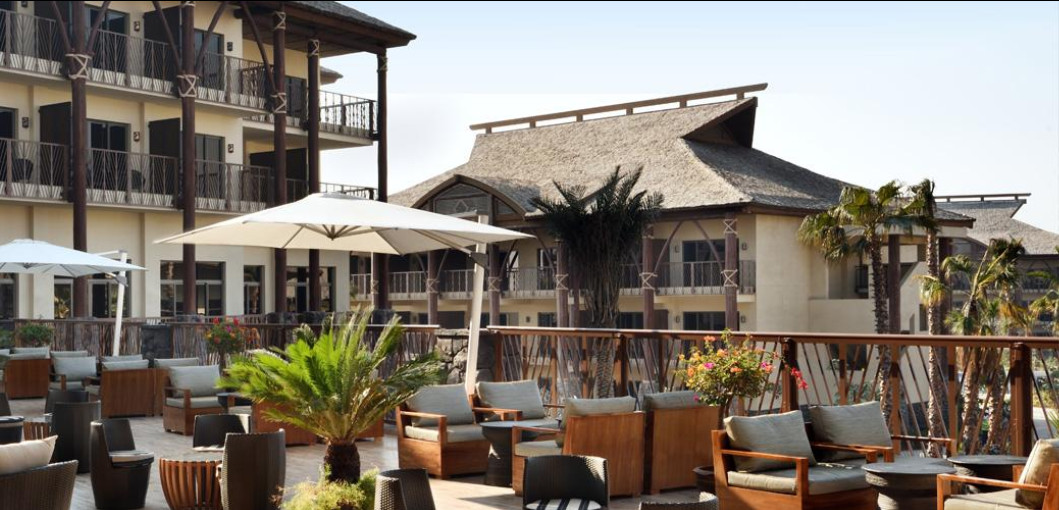 ---
www.dubaiparksandresorts.com/en/lapita