Filip, how has business been in 2017 so far?
We're in the business and we have been for over 25 years of championing small hotels and that means small, luxury independently owned hotels (www.slh.com) Clearly I am totally convinced that we are the best at it – and that nobody does it better than us. Business is incredibly good. We added close to 60 new hotels last year and what was surprising was that the average room size of these hotels dropped from 48 to 28 among the new signings. I think the modern luxury traveller is looking for much smaller, much more personalised and much more authentic experiences. It's very clear when we speak to our top consortia, for example, AMEX with Fine Hotels & Resorts, and our travel consultants at Virtuoso and Signature Travel – they all say that their clients are asking for exactly that. Smaller hotels and much more personalised experiences, especially on the leisure side. When people go on holiday, they want to be connected with the destination and the local way of life. This is great news for us, because we have 500 of those hotels in more than 80 countries, so we're very excited about that development.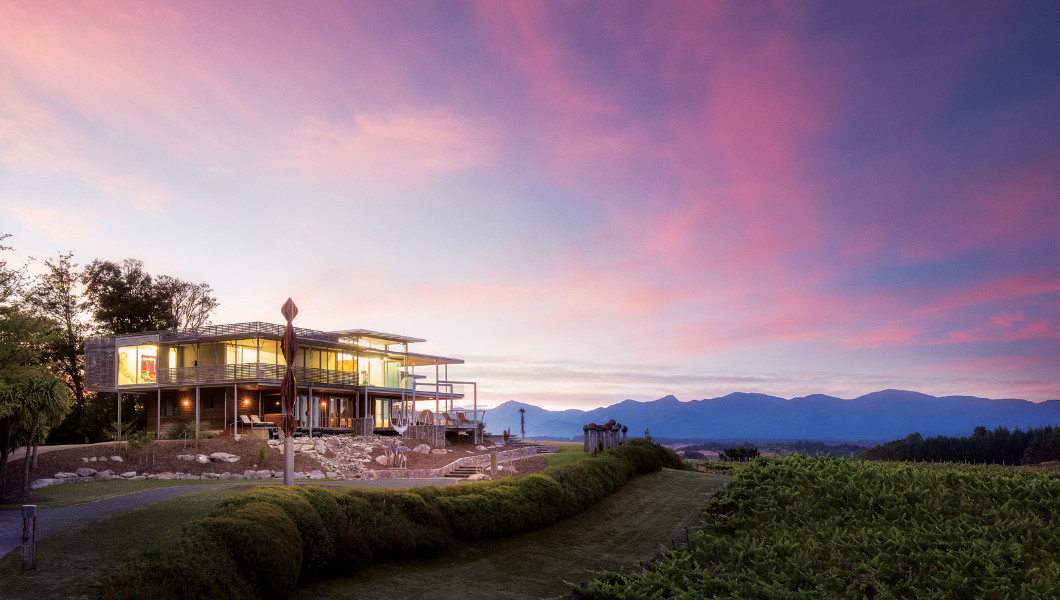 It's quite a drop in average number of rooms to 28. Perhaps you should rename the company to "Tiny Luxury Hotels of the World"?
[laughs] Our size does vary; it goes from two to 200. For example, we have The Quin in New York, which has 200 rooms. For New York, that is a relatively small hotel but for our average size it's quite a big hotel. The smallest hotel is Mahana Villa in New Zealand (pictured above) and that has two rooms, and then we have El Alma Soul Retreat in Costa Rica (pictured below), which has three rooms, and Tower Suites Reykjavík in Iceland, which has eight rooms. So those are our smallest, and The Quin is our biggest.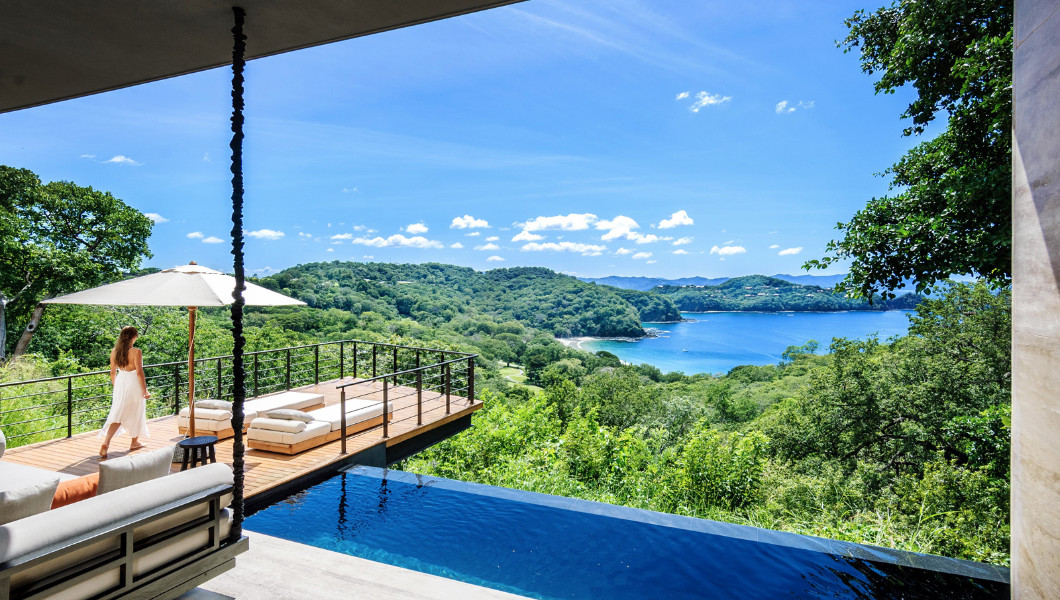 Why is smaller better?
I think the biggest advantage of being small is the ability to connect our clients with the local way of life – with the destination. I always say to the hotels, and I've visited over 100 in 18 months, that I want them to be facilitators. I want them to make sure their clients experience the best that the destination has to offer, and that doesn't only happen inside the hotel. Of course I want them to have a very strong sense of place, but they must organise experiences outside the hotel with the same level of standards and service they offer. Also, personalities and characters are a big thing for us. A good example is this year's directory, which will include a small photo of the owners or the general managers and a quote. These personalities and individuals are very important to us, and very important to the guest. It's not the champagne, it's not the strawberries or the chocolate – it is the general manager. Clients are most impressed when the GM personally welcomes them to the hotel and when they are involved and concerned about their well being at the hotel. This is a lot easier to achieve in a 28-room hotel than it is a 300-room hotel.

So guests are actively seeking out this level of attention and personalisation?
Absolutely, and it also goes to show much trust and confidence they have in the hotel to offer them the experience they are looking for. Most of these hotels have been embedded in their destination and community for many years; some have been handed down generation after generation, and obviously for them, it's second nature to facilitate those sorts of experiences – to have the client meet with interesting local people or characters, to have them try street food at the local market, to source the best restaurant and the best cultural experiences. That today, is a very big part of the luxury experience.

Personally, what are some of the standout experiences you've had at some SLH properties?
Well, there's many actually. The top one for me in 2016 was the Canaves Oia Hotel in Santorini. The location and the views are splendid, but the owners have a fleet of yachts, which guests can rent privately and it's a fantastic mix of snorkelling near natural places, seeking out top restaurants by the beach, and the owners also have a restaurant in a very small cave, where very privately, they take guests. It's the most romantic thing I've ever seen.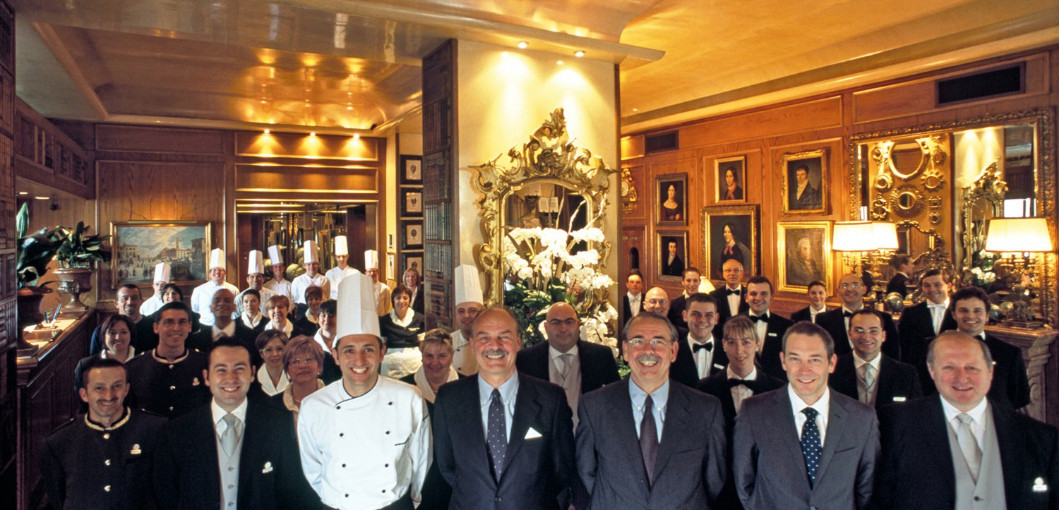 Then I was in Monza in Italy at Hotel de la Ville (pictured above), owned by the Nardi family. It's a fourth-generation hotel; the grandfather had it, the father had it, his two sons are running it now, and their two sons are also now working at the hotel. It's a typical, classic Italian hotel and it has so much character. The owners and their sons walk around the hotel greeting clients and talking to everyone. Even the chef came out. I am an ex-chef, but he gave me a half-hour lecture on how to make a risotto, detail by detail, and gave me a kilo of risotto rice to take home. Then they said, "Now you have to taste this olive oil, and you have to take a bottle home." I said, "I can't do that – I only have carry-on luggage!" and they said, "No no no – you have to, it's the first press," and so on. The dishes they prepared were incredible, the restaurant was packed with locals, everyone knows the owners and the sons – it was unbelievable hospitality. You walk away and you say, "Wow!" It shows you how true hospitality can change everything about a hotel. Years ago it was all about bling and materialism, today it's about authenticity.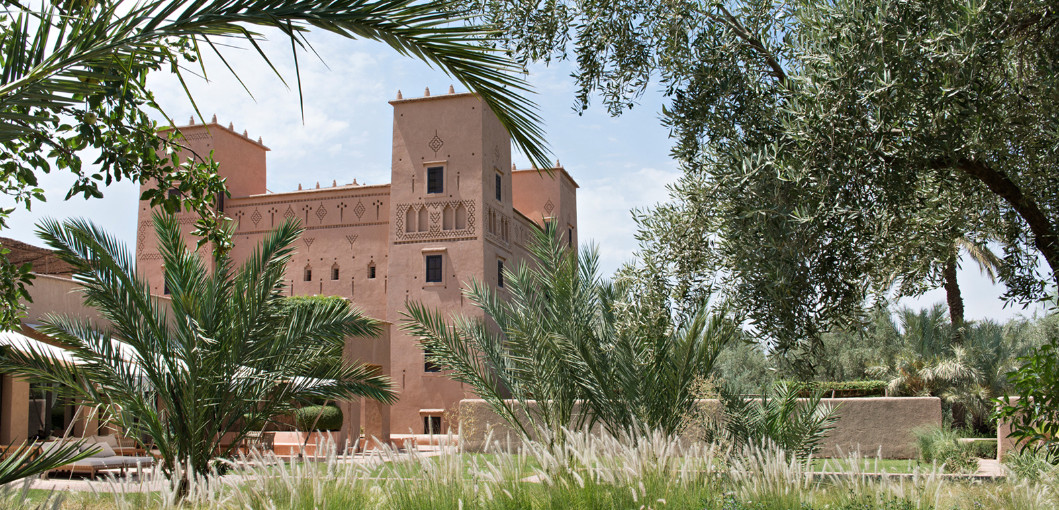 We also have another one in Morocco in Marrakech called Dar Ahlam (above) and they have an experience where the guest stays five nights on average, and they do not eat dinner in the same restaurant. Thierry Teyssier, who is the owner and was a theatrical events specialist in France, and who has the word creativity on his forehead, is amazing. One day you're eating local food with a family in their house, the next day you're having street food at the market, and the next day he takes guests into the desert and they sleep in a luxury tent. Quite unbelievable. Creating these experiences as a hotelier are so important that at our global conference, which is going to take place in October in California, I will get Thierry from Dar Ahlam to lead the workshop on creating authentic experiences. I think this is so important. People are looking for those local experiences. Years ago it was all about bling and materialism, today it's about authenticity.

Is it possible though for every destination to have these experiences?
It is sometimes difficult to find, and you're right, it's not possible everywhere. There are destinations that are culturally much more attractive than others, but you can still have a sense of place with your hotel. For me, a sense of place is if you blindfold someone and you bring them into the hotel room, close the curtains, and take the blindfold off, and if that person can tell you where they are, without looking out of the window, that's a sense of place.

How often do you travel to see your hotels?
I think it's absolutely important that I visit as many hotels as I possibly can. First of all, it shows that I'm interested and it's not just an affiliation, but that we really have a personal contact with the GMs. I can tell you, there is nothing like eye-to-eye contact where people can honestly tell me what they want, and I promise you, it's not always positive. Every hotel has its challenges. The areas in Europe that did very well in 2016 were Italy; Portugal is slowly evolving as a luxury destination even though it's not on everyone's radar yet but they did well; Greece did well too, mainly because of the problems in other parts of Europe, but our poor friends in Turkey are down 80 percent from the previous year. They need support. They know we can't fill their hotels, but at least we can try our very best to come up with action plans. Last year, I was in Paris and we presented to all the managers in Paris an action plan and a crisis plan. Paris is down but luckily enough they are coming out of it slowly. So that personal contact is really, really important.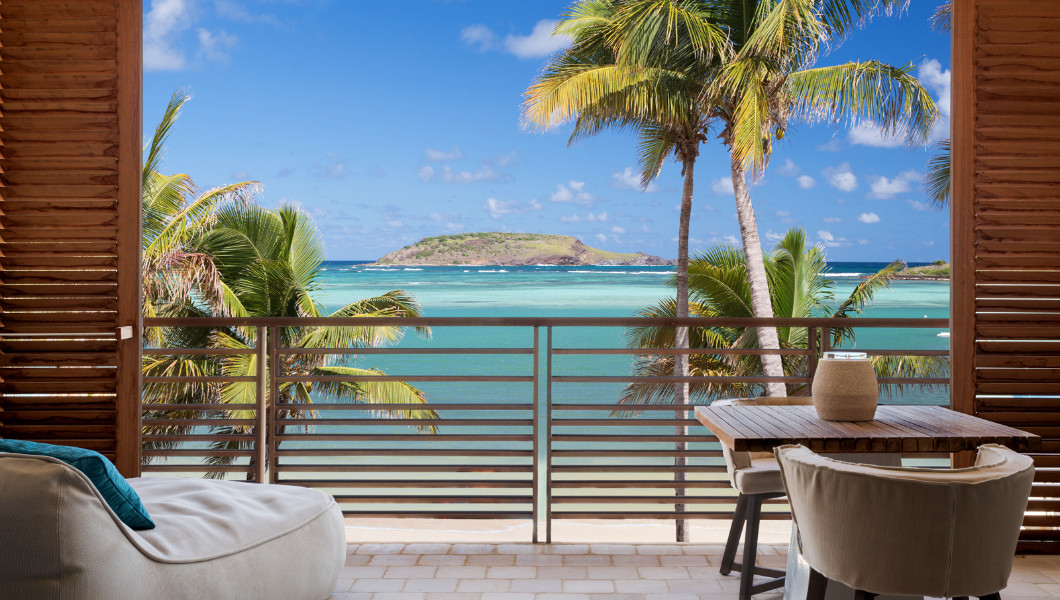 What destinations are "hot" in the independently owned boutique hotel realm?
In May we are opening the Ibiza Bay, which is exciting. We were proactive in Mexico because we've known for a while that Mexico is becoming a very hot destination so we've added nine hotels there with four of them in Tulum, which is one of the main destinations. In the Caribbean, which is hot as well, we added hotels: French Coco in Martinique, and Le Barthélemy in St. Barths (above); in Anguilla we added two, We then have Paradise Beach in Nevis and Point Grace Resort and Spa in Turks and Caicos. The priority next year is to grow further in the US and South America, because to be honest, we have a lot of work to do there. We would really like to grow our brand presence in Brazil, Argentina and Peru, which I know very well – I spent seven years of my life there. We have a lot of work to do.