The first time I went to Spain I found the concept of tapas utterly confusing. You're supposed to order multiple small plates of food and share them with your friends – but what if everyone else is just as hungry as you? Perhaps I was having flashbacks of fighting over food with siblings, but it's taken two decades of mealtime discipline to try and behave like a refined European diner, rather than the plate-licking Brit that I was and will always be.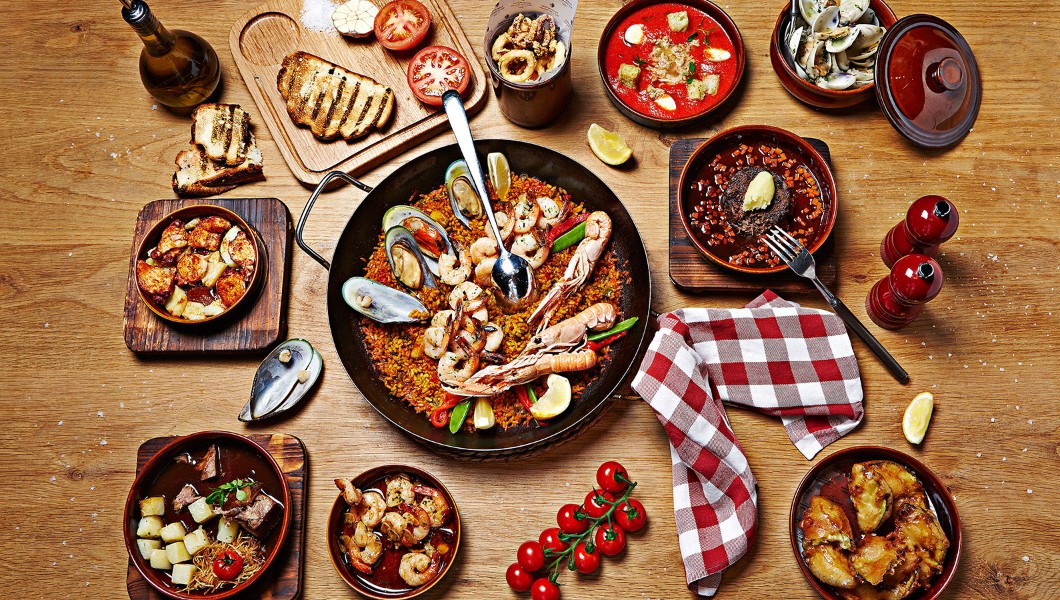 My gluttonous behaviour, thankfully, wasn't an issue at Salero Tapas & Bodega (generally just referred to as 'Salero'). The food is delicious, more-ish and rich in flavour, but so much so that you want to savour your mouthfuls, rather than chase down heaping spoonfuls of paella with a jug of sangria – which actually reminds me of a night out I had in Barcelona. I actually sampled the restaurant's seafood paella on a previous occasion, deftly prepared in the open, central kitchen area, in a huge, shallow, sizzling steel pan.
Another downside of being British is that it takes extra effort to understand the nuances of rice. There's a big difference between Uncle Ben's boil in the bag plain white rice and the wonderfully aromatic fiesta of flavours that arrives on your plate at Salero. The 'paella de marisco' is heaped with shellfish, shrimp, diced chilli peppers and handy chunks of lemon to add a zesty finish to an already succulent dish.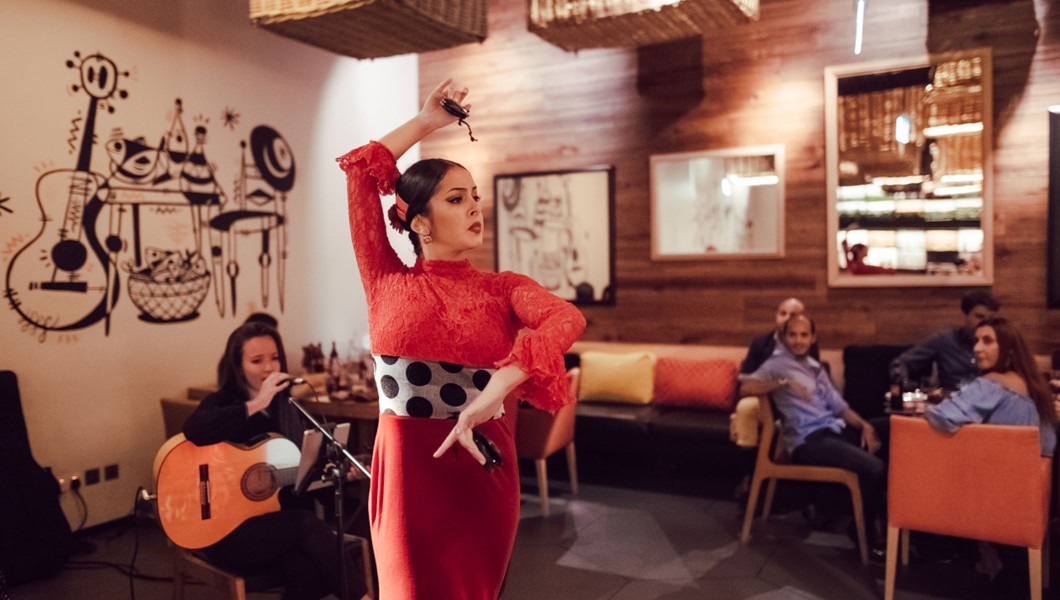 On my more recent visit I opted for a more eclectic range of dishes, including the honey-drizzled fried aubergine (eggplant), breaded mussels, sautéed shrimps and chicken skewers. The 'berenjenas a la miel' – fried eggplant sprinkled with cane honey – is a delightful contrast of the savoury umami elements of the veggies, enhanced by the frying process and augmented with the sweetness of the honey, without it being an overpowering element.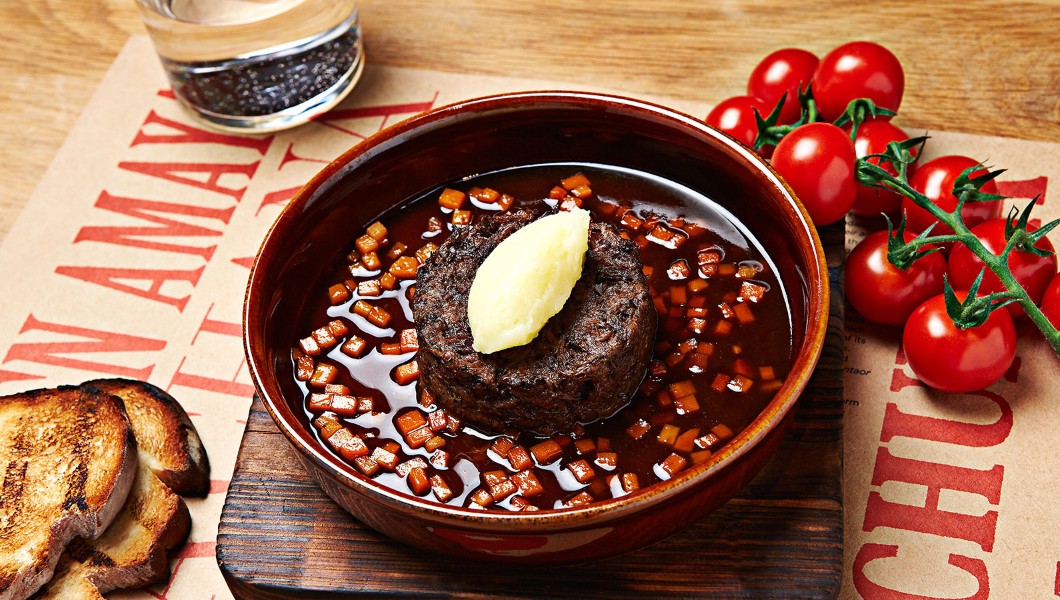 The 'mejillones relleno con verduras' – breaded mussels stuffed with veggies – were over all too quickly. Two smooth, and hefty bites, devoid of that all-familiar 'fishy-ness', replaced by a creamy, meaty flavour, piled onto a mussel shell. The 'gambas al ajillo' was a little more plentiful, however – a pot of sautéed shrimps drenched in an oily garlic and chilli sauce. Advertised as spicy, the generous portion has something of a kick, but won't challenge many palettes, save for those who are completely spice averse.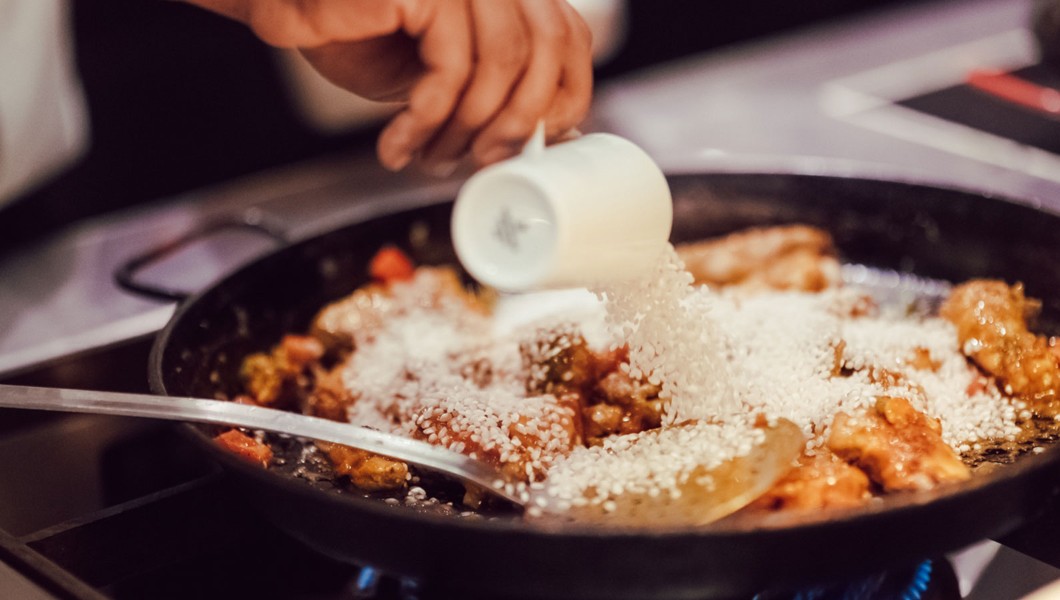 While the garlicky shrimps were probably the highlight of the meal, the 'pinchos morunos con pisto Andulaz' (that's chicken skewers to non-Spanish speakers) were more than reasonable, but the 'pimientos de Padrón' – Padron peppers – offered a more satisfying flavour experience, and was almost as bountiful as the 'gambas'. The five small plates were roughly ample for two diners, but only when you factor in our dessert, which was 'crema Catalana' – caramelised Catalan cream – and (it almost goes without saying) 'churros con chocolate – no translation should be required. The sweet, milky subtlety of the crema Catalana worked wonders alongside the richness of the rich, warm, chocolate dipping sauce and the freshly made, sugary churros, which tasted like they'd be teleported direct from a Madrilenian panadería.
To make it even more of an occasion, enthusiastic diners can book in for the Friday brunch, for a feast of sharing tapas, unlimited paella, bottomless Sangria and authentic Spanish concoctions, as well as a platter of fresh desserts. There's also Spanish guitar music to get the party started, and a live Flamenco performance backed by a DJ take really make it feel like a fiesta, España style. Mid-week, there are ladies night promotions on Tuesdays, Flamenco nights throughout the week and regular happy hours. Buen provecho!
EAT:
SALERO TAPAS & BODEGA
Kempinski Hotel, Mall of Emirates, Dubai
+971 4 409 5888
Dress Code: Smart casual
Capacity: 90 (indoor)
Smoking: Yes