Finding world-class restaurants in Dubai is a bit like shooting tofu in a barrel. The emirate has exploded with five-star hotels and with them, an abundance of dining delights, but some – despite the quality of their fare – don't fare so well. In a city packed with so much choice, everything has to be done to perfection, from the branding to the service, and most importantly the food itself.
That's why Maiden Shanghai is thriving as the signature restaurant at FIVE Palm Jumeirah Dubai, taking guests on a culinary journey through Chinese rich regional cuisines, including spicy Sichuan and lighter Cantonese dishes, with firm favourites from Beijing and Shanghai.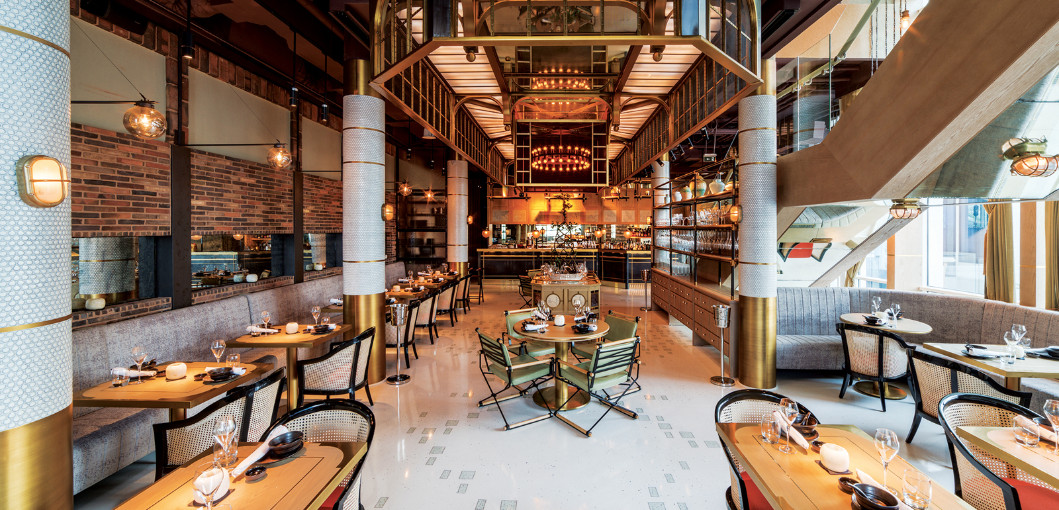 The vast restaurant spans several floors, including two levels of terraces and various cubbyholes for discreet dining with friends, family or business associates. The chic, contemporary décor flows through the levels and spaces, often with incredible views of Dubai Marina, creating an ambience on par with some of China's own iconic fine dining hot spots, somewhat reminiscent of the coveted Mott 32 in Hong Kong.
Helmed by Luo Bing, the former head chef of Hutong in London, the MSG-free restaurant is open seven days a week with notable crescendos including the decadent three-hour Friday brunch and the ultra-popular Boom Boom Bubbles Ladies Night each and every Wednesday. There's also a special three-course lunch offer for guests who perhaps even nearby execs who want to mix things up a little with shredded duck pancakes, sweet corn soup and much more – for under a hundred dirhams.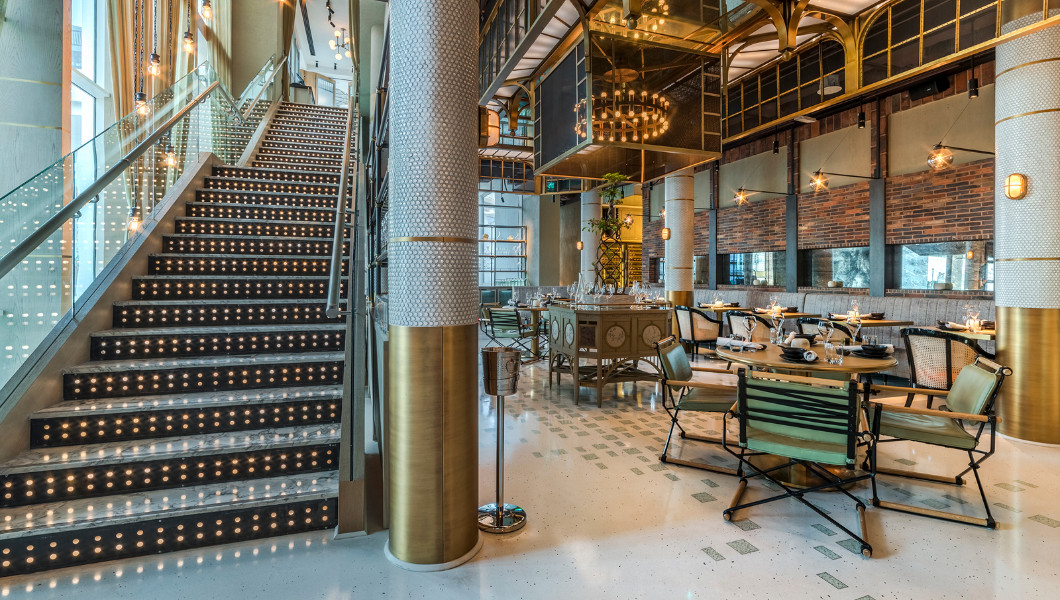 "I discovered my passion for cooking while traveling around China. The difference in flavour from one region to another was astonishing," explains Bing. "While Cantonese food is characterised by its light seasoning and slightly sweet flavours, Beijing is hot and spicy with a dry chilli heat. In Shanghai, the proximity to the sea influences local dishes while hot and spicy food is typically found in Sichuan," he adds.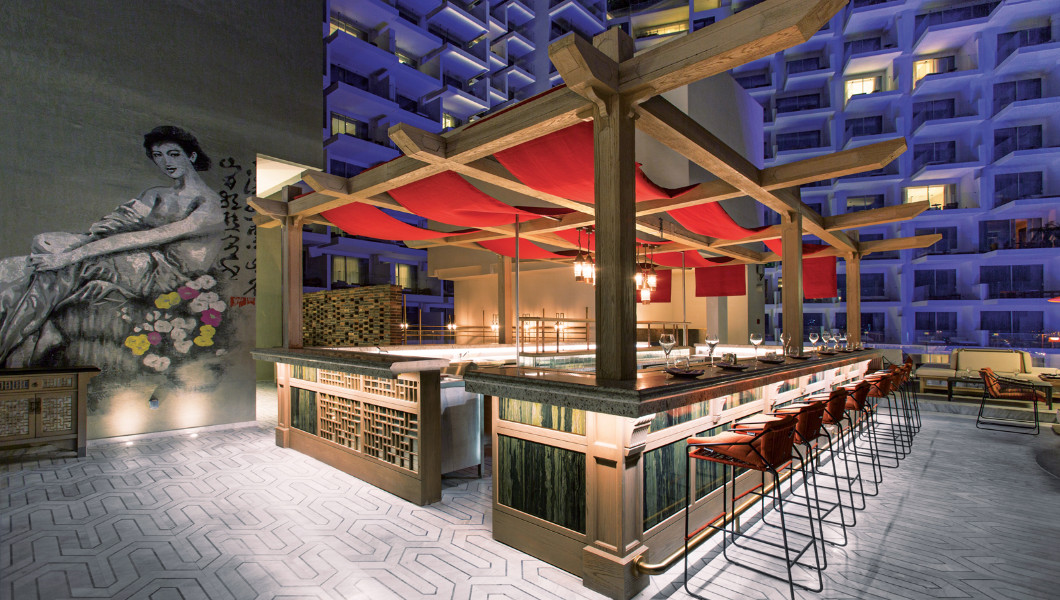 The result of Chef Bing combining age-old techniques with quality ingredients and innovation has led to signature dishes such as hand-prepared Peking Duck and the chef's own take on the Sichuan Kung Pao dish. There's also a roster of other loved options, including tiger prawn dumplings with luxurious black truffle and pan-fried Wagyu beef buns. Drinks are equally enticing, with a vast wine cellar and a thoughtful cocktail menu, packed with fresh ingredients and premium liqueurs – signature tipples include Jade Emperor, Fu Xi Oracle, Dragon Saber, Heaven Sword and The Way of the Mandarin.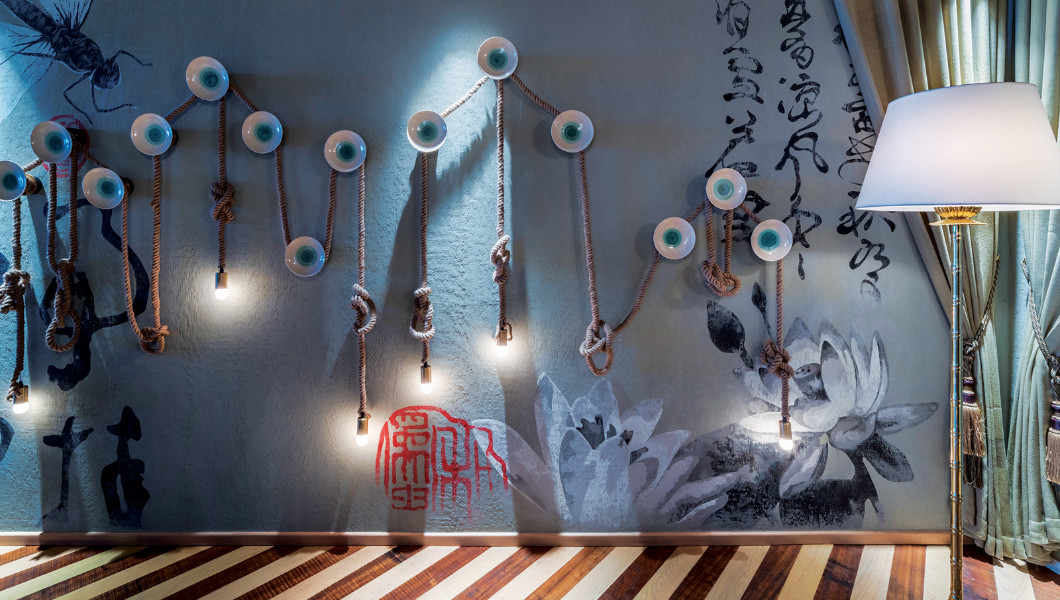 Now you can even sing for your supper (so to speak) with the brand new addition of a karaoke room with space for up to 15. Bookings need to be made in advance, and the room is available for diners only – with no additional cost – either for one or two hours. The good news is, it's fully soundproofed, so you won't be putting anyone off their dinner.
---
What: Maiden Shanghai Chinese restaurant with karaoke room
Where: FIVE Palm Jumeirah Dubai, UAE
Tel: +971 4-455-9988
www.maidenshanghai.com