Brimming with history, spectacular natural landscapes and devoid of the typical tourist stampede, Dhofar, Oman's southernmost governorate, is drastically undersold outside of its bustling summer season. Most people typically visit the region during khareef, Salalah's period of intense rainfall that transforms coast and mountain into a tropical jungle environment. The slight irony is that the word actually translates to "autumn" in the Dhofari dialect, despite the season lasting from June to September.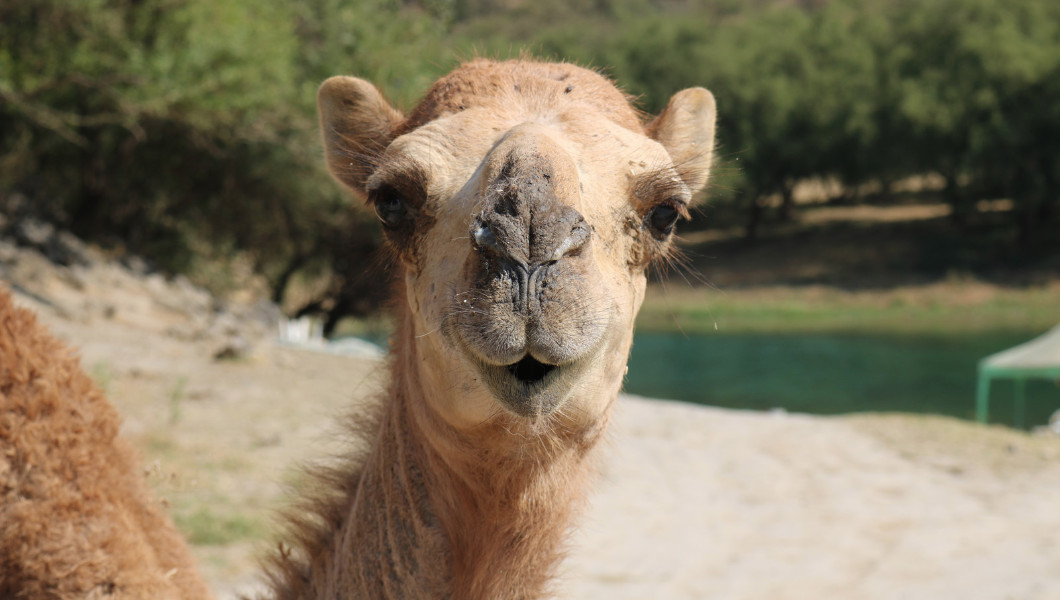 A friendly face at Wadi Darbat

For Gulf-based travellers khareef is a novel escape; Salalah is less than two hours from Dubai, door to door, and while the local populace overlaps in terms of culture, heritage and language, the physical geography is distinctly different. While the northern Arabian peninsula was formerly only suitable to Bedouin life – tribes that roamed in search of water and suitable grazing – the historic residents of Salalah didn't need to stray far from the fertile land and ample mountain water stores, with fruits of the trees such as mangos, and fruits de mer such as sardines, ripe for the plucking.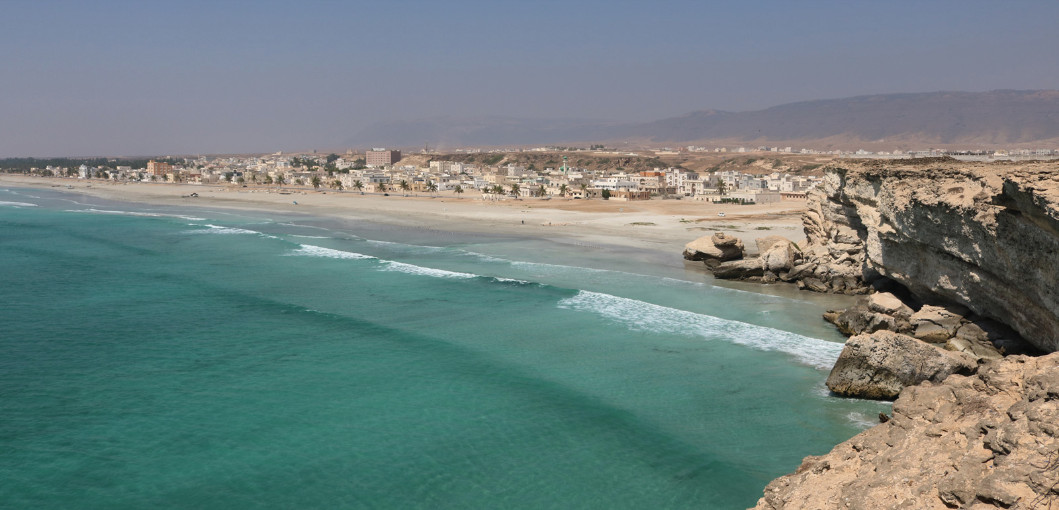 A NEW SEASON
As visitors flood in during khareef to witness camels wandering through dense foliage and waterfalls cascade down mountainsides, regional airlines pick up their services accordingly, switching to daily flights, while hoteliers jack up room rates until the rains subside. So why, like the rainfall, do visitor numbers dissipate? Perhaps there's a belief that without the dense flora, the area is just like everywhere else on the Arabian coastline; hot, humid and flat. That's far from true, for Salalah still very much feels like the Middle East. Men in white kandouras sip tea outside cafes, palm trees line dusty streets and the call to prayer resounds from nearby minarets. But there's a few other flavours in the mix.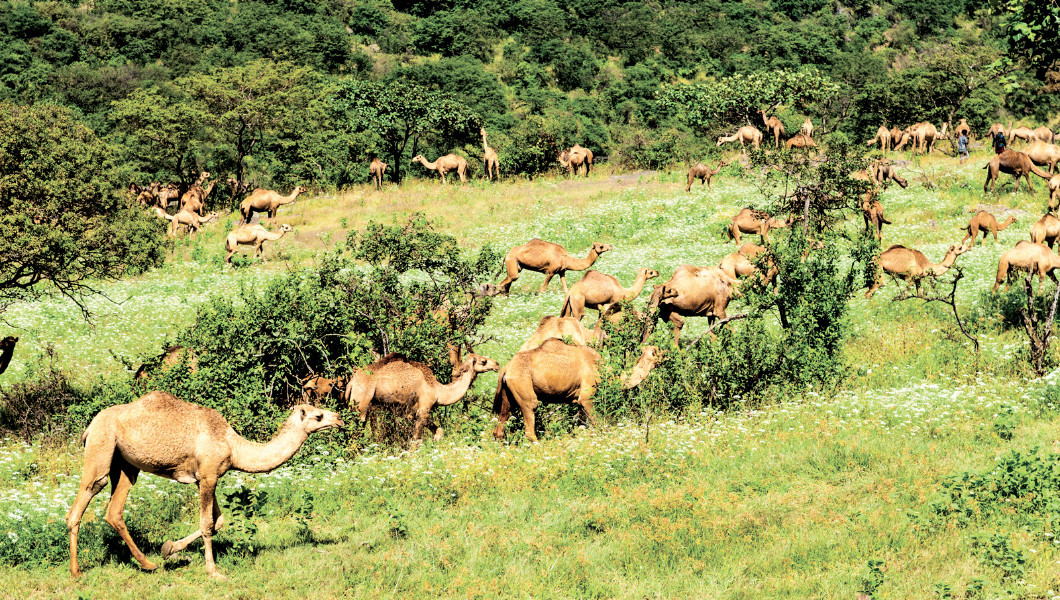 Camels enjoying the lush khareef season (Shutterstock)

Take, for example, Fazayeh Beach. After taking a winding alpine-esque route through the hills, the seven-kilometre beach gradually comes into view. Strewn with large granite boulders and sheer cliffs contrasting the powder white sand and kingfisher-blue water, it would be the ideal location to shoot the next King Kong movie – especially as it's completely devoid of visitors. Aside from a hint of activity at a nearby fishing hut and the sighting of a giant turtle coming up for air, the serene yet wild appearance of this isolated paradise makes it a valid contender as one of Arabia's best-kept secrets.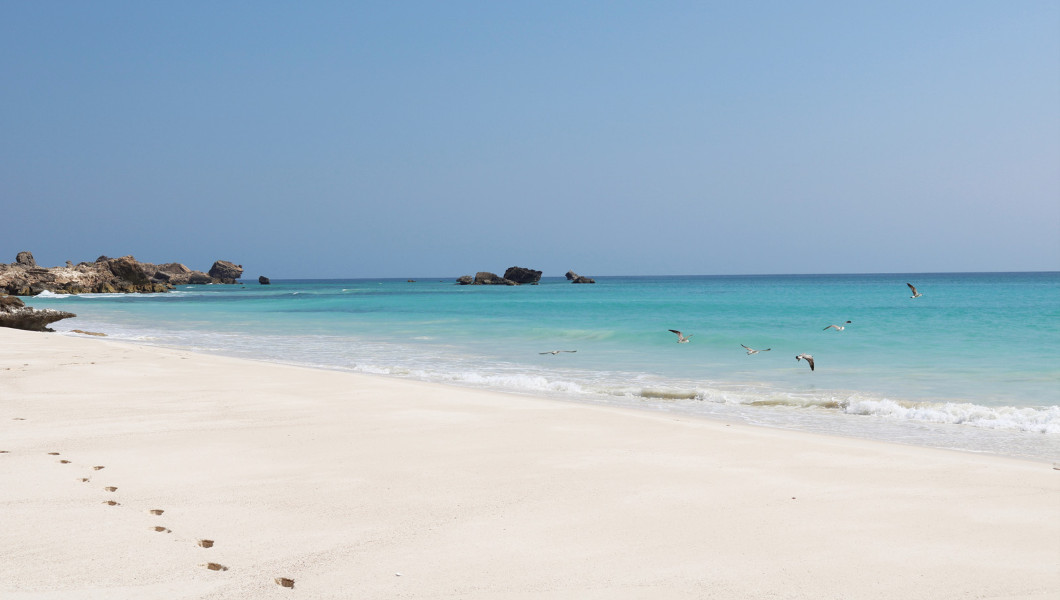 Pure bliss at Al Fazayeh

A little closer to the "city" of Salalah (with a population of fewer than 200,000), lies Mughsayl Beach and Al Marneef Cave, both also qualifying as must-see excursions. If Fazayeh is reminiscent of a volcanic Indian Ocean island then Mughsayl is comparable to California's Pacific Coast Highway. The combination of coastal road and craggy hills emerging from the sea evokes Big Sur and borrows from America's Yellowstone. Just like the national park's "Old Faithful", Al Mughsayl has a geyser of its own, or a rather a blowhole that spits, spews and hisses seawater as the tidal waters swell into the cliff's cracks below. You won't have to wait long to witness the natural phenomenon that's delighted locals and visitors for countless generations. But even without the fancy water feature, the coastal beauty spot, backed by the rugged cave formation, offers views unlike anything I've seen in the Arabian peninsula.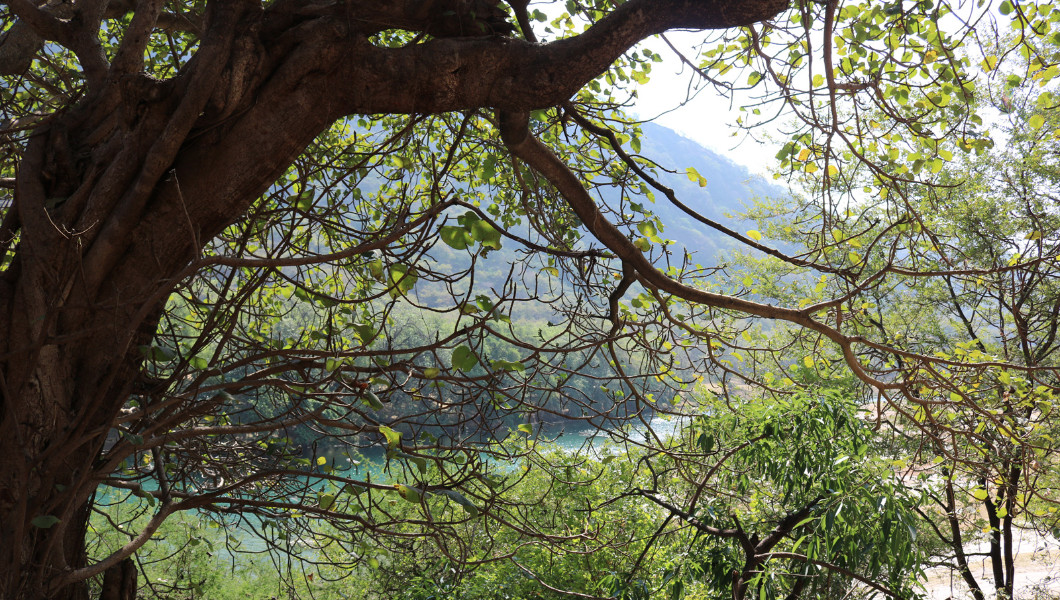 NEW LUXURY IN TOWN
To help me discover the area, I'm assigned a fancifully titled "Salalah Guru" from the newest five-star resort in the area, Al Baleed Resort Salalah by Anantara. So new, in fact, that when I arrive two weeks after the resort's opening, said employee is still trying to figure out the meaning of the word "guru". I toss some adjectives around as we wind through scenic roads in search of frankincense trees. "Expert," I suggest. "Teacher? Wise person?" Hussain, the local Dhofari mountain man nods in agreement. These words do turn out to be rather fitting, especially since Hussain has spent his whole life in Salalah, growing up before homes with electricity were the norm. "Now we have Wi-Fi," he says, and I'm struck by what incredible changes he would have seen throughout his life in Dhofar, and what changes he would continue to see as Salalah evolves further as a luxury tourism destination.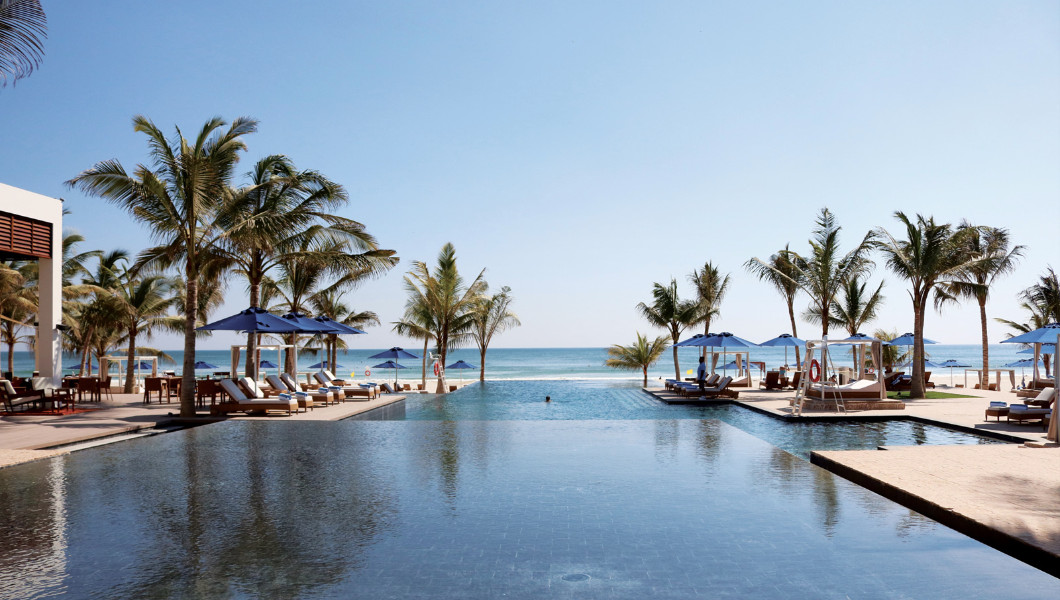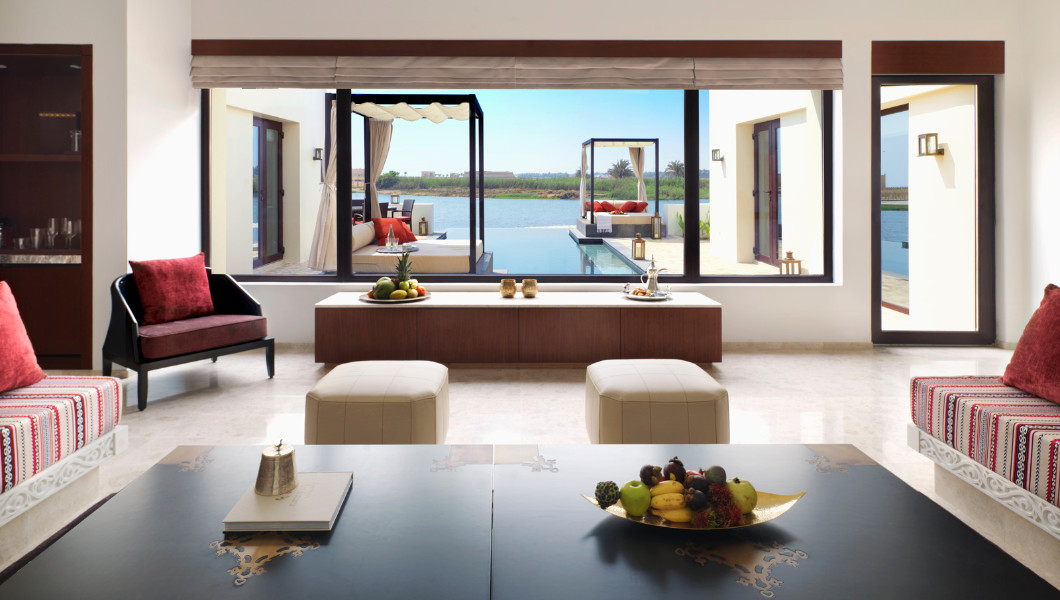 A villa majlis with private pool and Al Baleed visible (image supplied)

Change is afoot in southern Oman. Following a Hilton that dates (all the way) back to '99, a nearby Marriott and a Rotana that opened in 2014, the newly arrived Anantara well and truly raises the bar in terms of bona fide luxury. As Hussein drops me back to the reception area in one of the hotel's pristine new SUVs, I'm greeted by a diverse range of faces, including a local Omani bellman, East Asian front office manager, a British general manager and my American villa host. The host is essentially a low-key butler service to lubricate every aspect of the stay, although every staff member appears to relish the task, all the way from the airport transfer, where I am willingly plied with fruit juice, dates and banana chips. After my host guides me to my one-bedroom pool villa, I'm offered the resort's foot cleansing ritual, a precursor to what comes later at the Anantara Spa, where I enjoy the signature Frankincense Ritual, a 90-minute massage experience with two therapists working in synchronicity.
EXOTIC TASTES
The resort's aesthetic is subtle and spacious. From the rain shower to the bed, majlis-style lounge and outdoor pool/lounging area, my villa is laid out like a luxury one-bedroom apartment, with two large televisions in the bedroom and a lounge and front porch area creating an even greater sense of space. It's just a short stroll to the enormous beach, lapped by wild waves that might be a little challenging for stand-up paddle board enthusiasts, but offers great potential for wind and kite surfers – or simply yogis who want to enjoy an ocean soundtrack.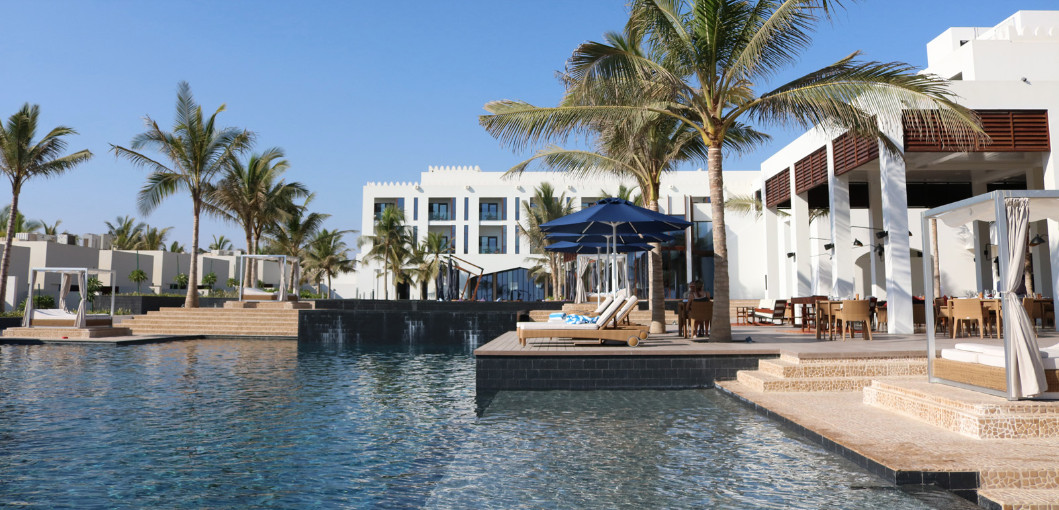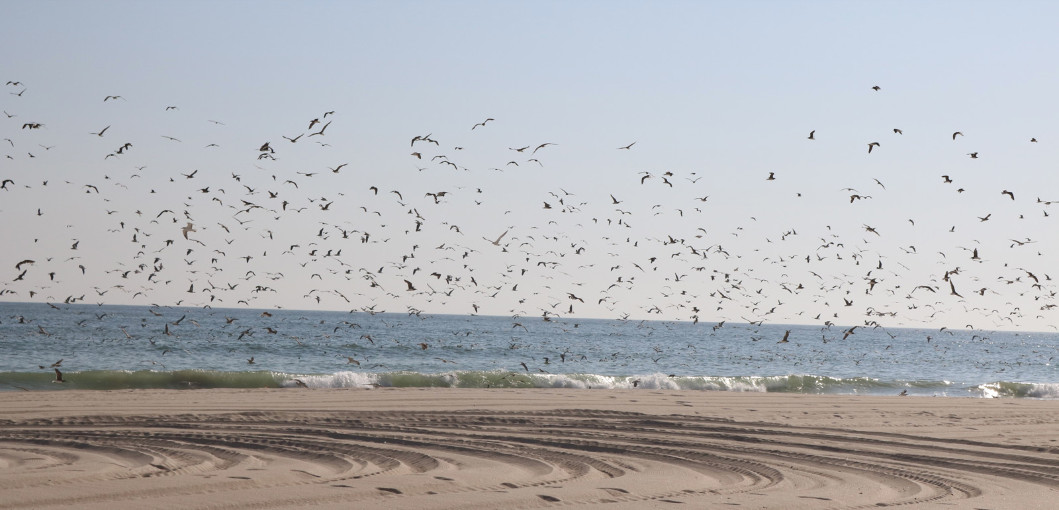 A white-washed main building designed in an Arabic style flows back towards the beach, past two signature dining venues: international buffet option Sakalan and Al Mina, offering a trove of Mediterranean fare. It's the latter where I hand over my catch of the day, following an immensely successful fishing trip with the hotel's partner fishing charter. The waters off Dhofar are brimming with mahi-mahi, hammour and barracuda, all of which can be prepped and grilled at the hotel. In fact, my catch came directly opposite the resort – the mighty mahi-mahi, or dorado, visible through the glassy surface water before it practically leapt into the boat.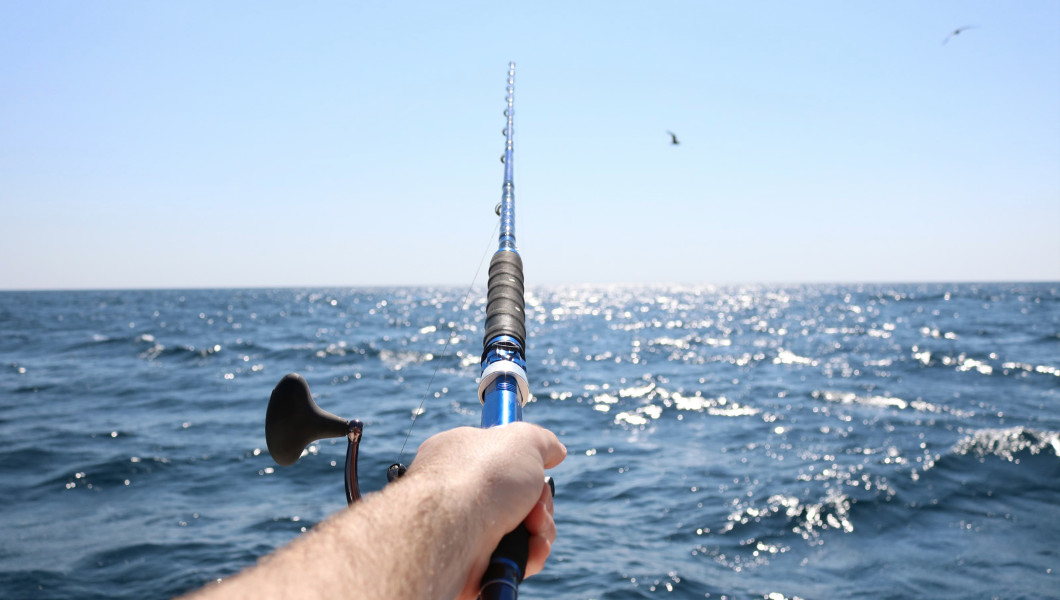 The third eatery is Mekong, a celebration of the distinctive cuisines available along the might Mekong River. The restaurant has a varied offering of dishes from Thailand, China, Vietnam and Laos, with an incredible team that are equally as diverse. Decked out in rich woods and strewn with artefacts, the ultra-authentic restaurant goes a long way to transport you to the East but you can nicely integrate your surrounds with some al fresco dining on the terrace with views over the lagoon and Arabian Sea. The fourth dining option is in-villa dining, which includes the healthy Anantara breakfast, a perfect option for those of us who can't be trusted at the buffet.
LEGACY AND LEARNING
Also visible from the restaurant is the Al Baleed archaeological area, an expansive site that encompasses the Land of Frankincense museum, with a dedicated section to the region's nautical legacy, and an epic stretch of 8th- to 16th-century ruins running along the coast. Just a short hop from the hotel, a visit to the UNESCO Heritage site is a must, and if history is your strong suit then there are plenty of options to get your fix. A slightly further drive away, the ancient port of Khor Rori is an even more intact ruined fort on a hilltop on the eastern bank of a sweet-water outlet (khor). Located a few hundred metres from the sea, it cuts an imposing figure on the khor that opens out to the sea where a rocky spur formed part of a wider defence system, protecting the trade in incense that continues to present day – it wasn't until the 5th century that the site was left to disintegrate. Frankincense literally grows on trees in Salalah and a few handfuls of pungent rocks at the local souk cost a fraction of the price elsewhere in the region, let alone a retailer in the west.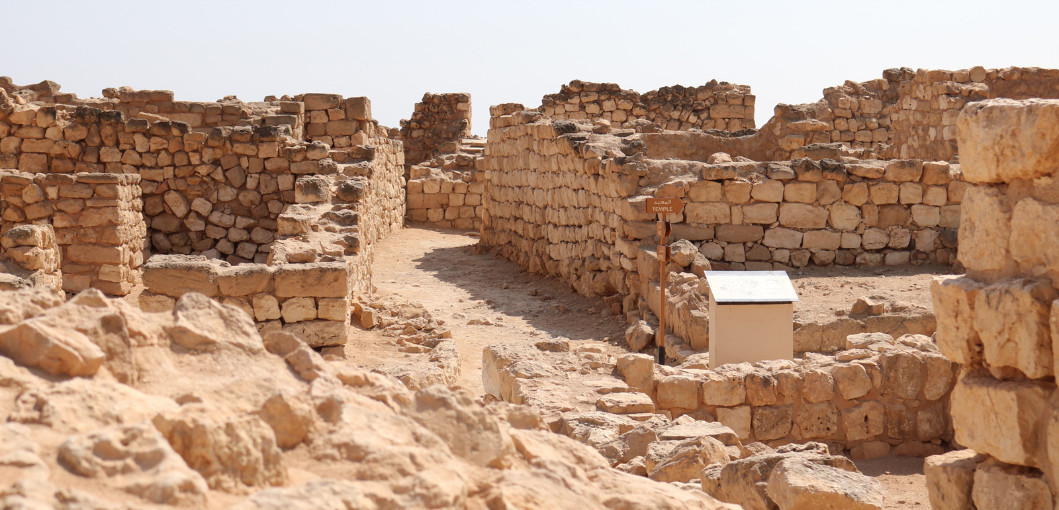 The ruined fort at Khor Rori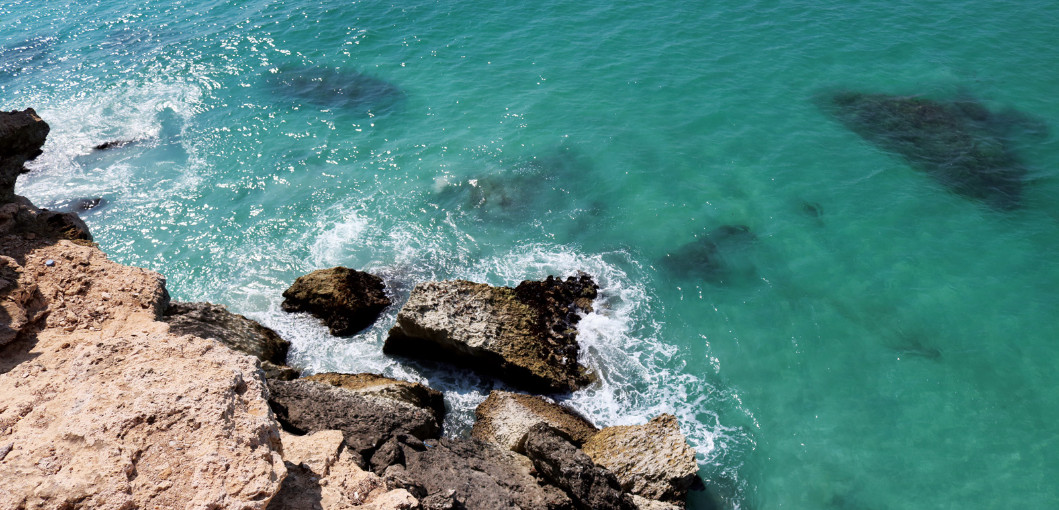 The Omani government, backed by the increasingly secluded Sultan, has already pledged to diversify its economy away from reliance on oil and gas, announcing a $35 billion investment plan to boost tourism numbers to five million per year by 2040, employing more than 500,000 people in the sector. That doesn't seem unrealistic when you consider that a brief flydubai connection quickly links Salalah and Muscat to the entire world via Dubai. But in a land that still practices Biblical-era traditions – washing the feet of guests, living from sea and land and harvesting incense from the trees – it seems like there is no haste to usher in too much of the glitz and modernity of Dubai, Doha and beyond. And that investment is sure to build on the solid foundation of what is already there, given that the local people embody a culture of hospitality that can't be bought for any price.